Hank Williams was one of the most influential artists in American music history. In the years since his untimely death in 1953, music fans have been visiting Hank's last stop and retracing the icon's final day alive. The entire road trip begins in Montgomery, Alabama and ends in rural West Virginia near the small town of Oak Hill. It should be noted up front that no one really knows for certain exactly what happened on that final day though we have a pretty good idea.
The last person to see Williams alive was a man named Charles Carr. At the time, he was just a 17 year old college student that was tasked with driving the singer to a concert in Canton, Ohio. He had to battle rough winter weather, an ailing Williams in the backseat, and a long, long road trip. Carr died in 2013 though his story remained the same over the years.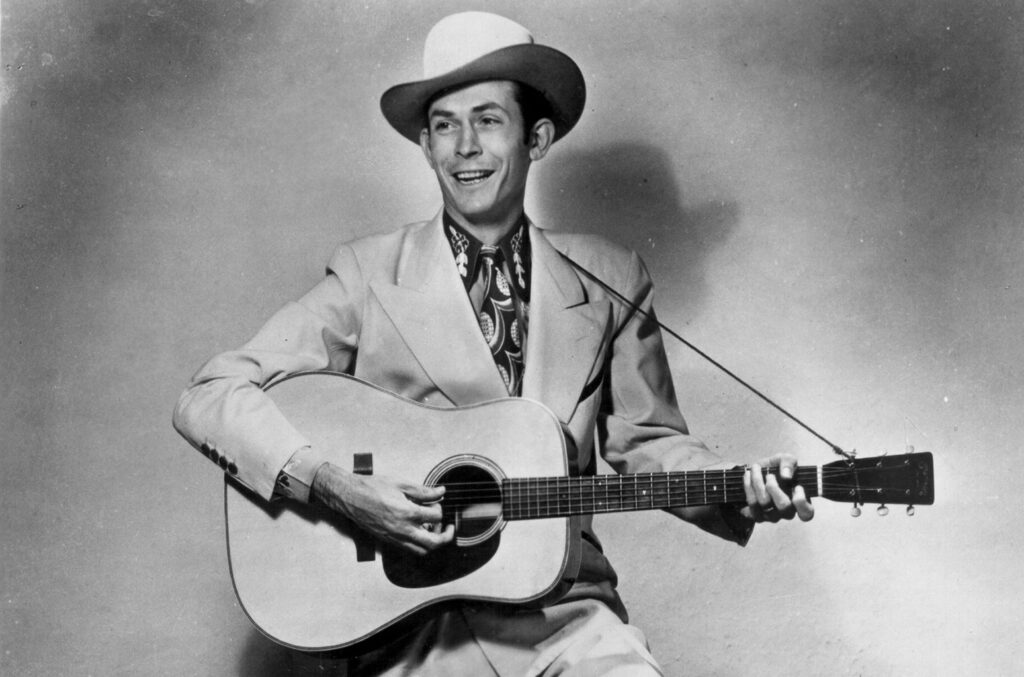 The state of Alabama has created a Hank Williams Trail to see a wide range of sights relating to his life and career. The stops include Hank's childhood home, his grave site, the venue where he performed his last public concert, and the hotel where he spent the night before embarking on his final road trip.
Beyond Alabama there are at least two other stops Hank's baby blue Cadillac made on New Years Day in 1953. One is the Burger Bar in Bristol, Virginia. This is where the young Charles Carr stopped to grab a bite to eat while in route to Ohio. According to Carr, he asked Hank if he wanted something though he said he wasn't hungry and just wanted to sleep. Other stories and myths have floated around over the years – but this is what Carr, the only person that knew the real story, had maintained his entire life.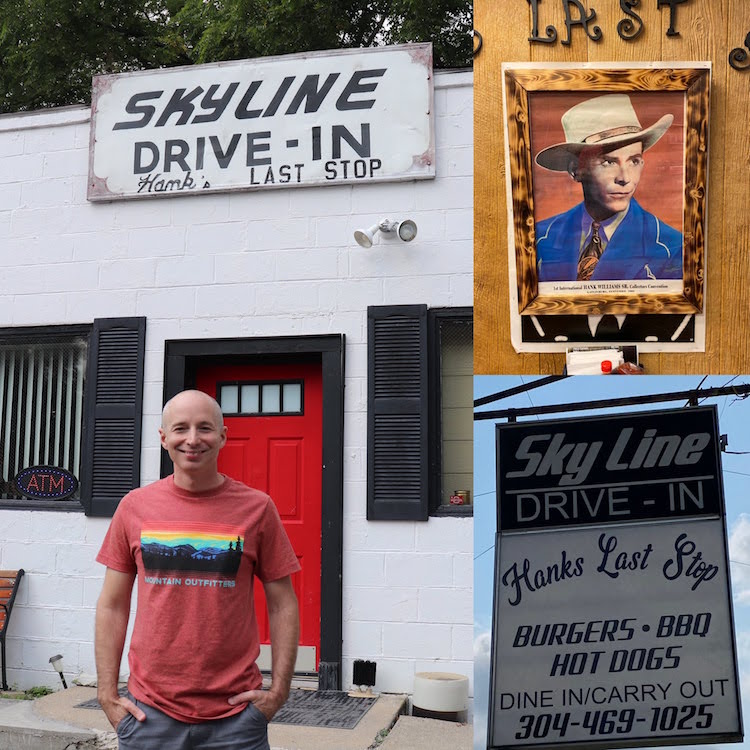 The road trip continued through rough winter weather conditions and Carr wound up pulling over again near Oak Hill, West Virginia. The story goes that Carr stopped to stretch his legs and use the restroom at the Skyline Drive-In. When he walked back out to the tiny parking lot, he discovered Hank Williams was dead in the backseat.
Though we'll never know exactly what really happened on that tragic day in music history – that's the story we're left with.
Visiting Hank's Last Stop
In 2017 I stopped for lunch at the Burger Bar in Bristol, Virginia. Bristol, famous for being the "birthplace of country music" is divided between two states. You can literally stand in the middle of the road and have one foot in Virginia while the other is planted in Tennessee. On the Virginia side – the Burger Bar is noted for being the last place Hank was seen alive. Charles Carr said he didn't actually eat anything. It's a fun stop however, with lots of nostalgia from the 1950's and the food was fine for a quick stop along the way.
In 2021, I stopped in Oak Hill, West Virginia to visit the Skyline Drive-In. I was on my way to Babcock State Park and learned the place was right along Legends Highway. The place is absolutely tiny. There are about 7 chairs at the bar area and a couple of small booths – and that's it. Legend has it that this is the place where Hank Williams was discovered dead in the backseat of his car. Standing in the tiny parking lot you can almost visualize what may have happened on that snowy day in 1953.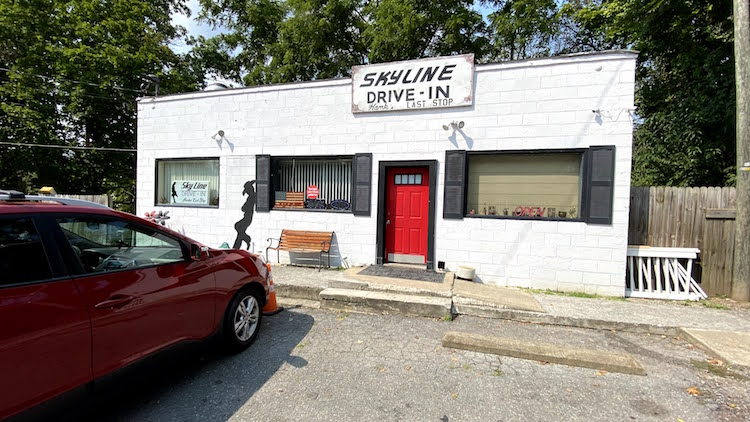 The diner itself had a few local patrons when I stopped in for a bite around lunchtime on a Monday afternoon. It was entertaining to hear them share local gossip and hear the thick West Virginia accents. The menu is pretty simple – it had maybe less than 10 items to choose from. I ordered some chicken strips – and the serving was huge. One of the locals was eating a taco salad which looked pretty good. It seems like most people just stop to enjoy a beer or two. I was amused by "No F Word" written on the chalk board at the end of the bar.
If you're a Hank Williams fan – you should definitely consider planning a road trip to visit some of the stops along the trail and then making the final drive for yourself to see what Hank and Charles Carr saw on that final day in 1953.
WATCH my TV segment on visiting Hank's Last Stop.