Many travelers drive right by this under the radar National Park in northeast Arizona as they zip along on their Route 66 road trips. And that is a colossal mistake. This place is incredible.
Petrified Forest National Park is known for its large deposits of petrified wood and colorful rock formations. The park covers about 350 square miles and is easy to get to off of interstate 40. There are two entrances – one in the north and another in the south. Traveling west, you can take exit 311 and be at the park's gate in just a few minutes.
To drive through the entire park, you'll cover about 28 miles from either entrance. How much time you want to spend stopping for hikes, visiting historic buildings, or just to gaze at the beauty, is up to you. The park does have set hours: 8:00am-5:00pm.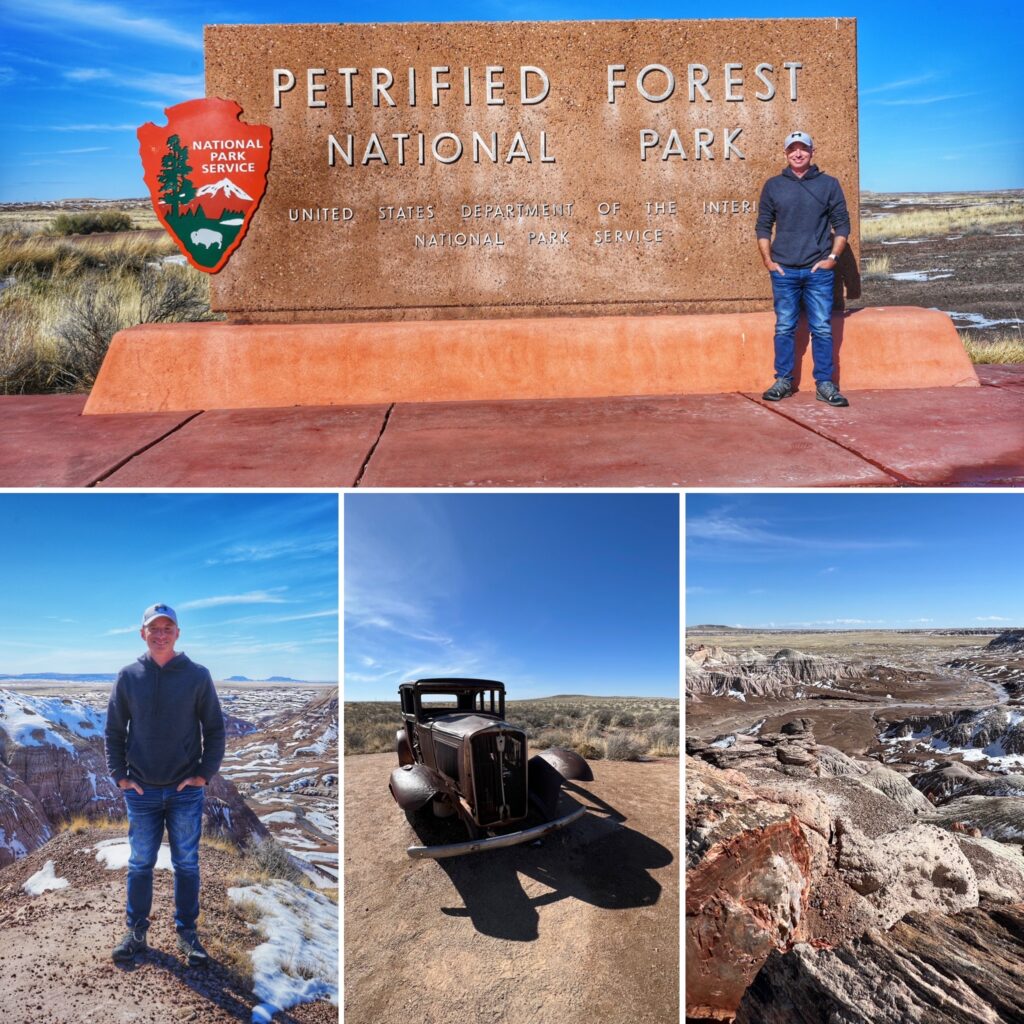 The park itself is considered to be a "geological treasure chest". You're sure to be amazed at the amount of petrified wood you'll see as you explore. There's a small museum at the south entrance of the park that explains the science behind it all. Don't even think about picking any of it up to take with you though. The fines are hefty if you're caught – and vehicles are subject to inspection as you leave.
There are lots of simple and mildly challenging hikes throughout the park. Just be sure to stay hydrated and be aware of the weather. You do not want to get caught on a trail during a thunderstorm or when it snows. Your phone may or may not work within the park.
On the north side, the Painted Desert Inn is a historical landmark. Once a hotel in the 1920s, it is now a window into the old days of travel. You can still look in the windows to see the tiny guest rooms with single beds. In the summer, you'll find an ice cream counter.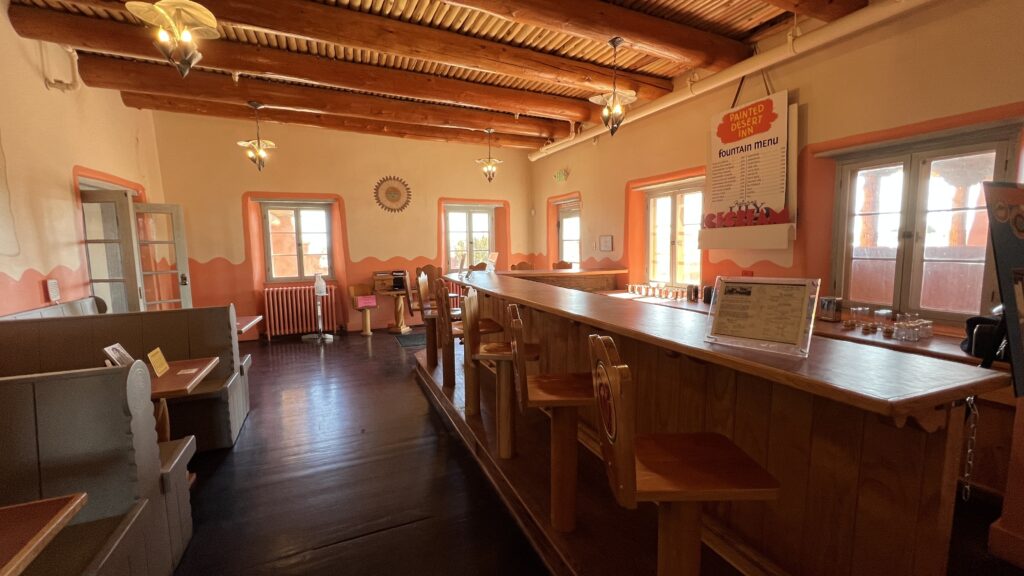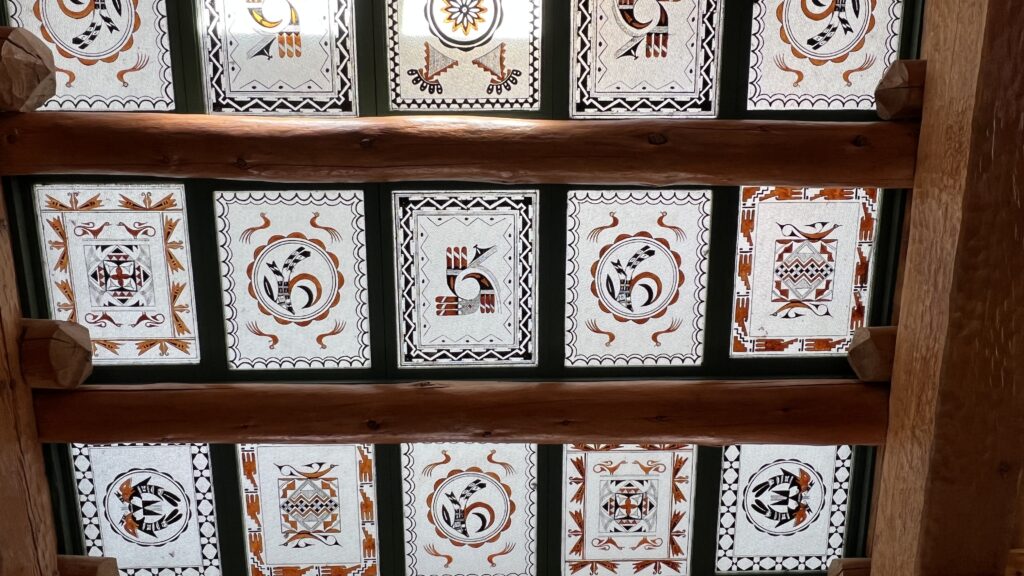 On the south side, the remains of a 100-room compound occupied more than 600 years ago by the Ancestral Puebloan people can be seen at Puerco Pueblo, along with nearby petroglyphs. It's one of numerous archaeological sites in the park that also include Agate House, an eight-room pueblo built of petrified wood and occupied between 1050 and 1300.
If you're only popping into the park to stretch your legs and just have a couple of hours to spare, most of your time will be spent driving. However, it's worth it to get out of your vehicle at a couple of the overlooks to take photos. Some of the best spots include: Painted Desert Overlook; Blue Mesa: Jasper Forest; and the Crystal Forest. It's also worth checking out the Agate Bridge to see a 110 foot petrified log spanning a gully.
Petrified Forest National Park is really a gem of a destination within Arizona and definitely worth a visit. The best time for few crowds is during the winter months.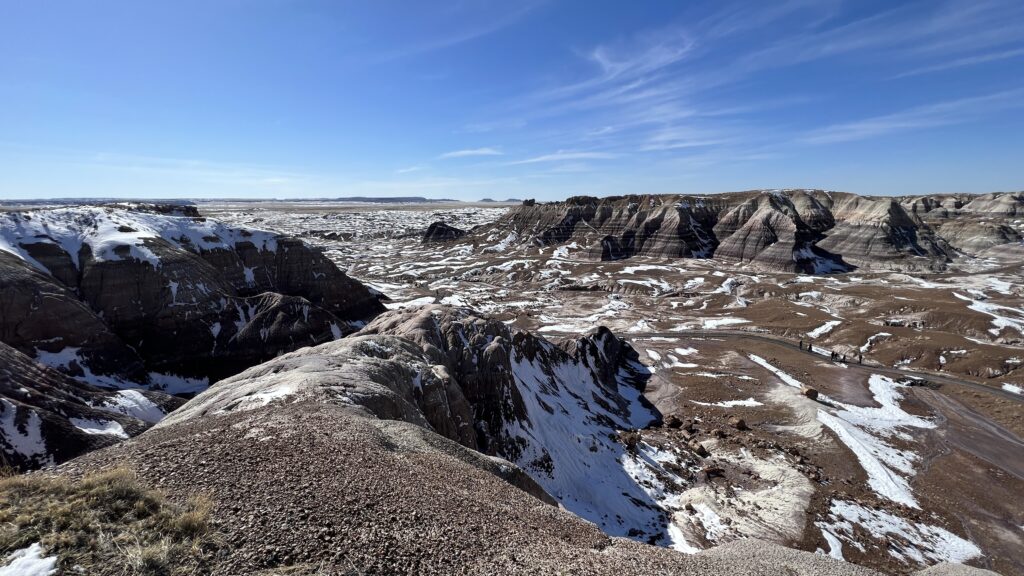 Where To Stay When Visiting Petrified Forest National Park
Holbrook, Arizona is the closest town to Petrified Forest National Park. It will take you roughly 25 minutes to get there from the park's south entrance.
Holbrook is a small town that felt a major impact of the interstate replacing old Route 66. It does still have some restaurants and there are some lodging options available.
During my visit, I stayed in two separate AirBNB homes and would highly suggest either of them for a night of rest as you travel through Arizona.
My new friend, Kip has a wonderful AirBNB that he created out of his garage! It's perfect for a stopover with a great shower, small kitchen, and comfy living room setup. Kip is a retired Park Ranger and will be a terrific resource for anyone on their way to the National Park. He knows the entire place up and down!
His listing is HERE.
If Kip's place is booked – here's the other spot I spent the night. It's right down the street and dubbed "The Ranch House". It has two bedrooms (three beds total). That listing is HERE.