Some say it's part of flyover country, others honestly don't even know where it is. (Not joking – when I lived in California, some of my friends had no idea where to find the state of Missouri on a map.)
The "Show Me State" can lay claim to some of the most recognized names in American history. Harry Truman, Ulysess S Grant, and even Brad Pitt are from here. Actors like Kevin Cline, Jon Hamm, Jenna Fischer, and John Goodman grew up in the Saint Louis area. Don't forget Nelly or Chuck Berry who launched huge music careers in the state. There's a long list of Missouri notables – Stan Musial, Yogi Berra, Joe Buck, Walter Cronkite and Bob Costas are just the start.
Along Highway 36 in Missouri from St. Joseph to Hannibal – you'll find at least three other names you'll recognize that have stood the test of time and made the state proud: J.C. Penny, Mark Twain and Walt Disney. These three American geniuses grew up in flyover country before anyone was really flying anywhere.
Here are some of the fun stops for your road trip along The Way Of The American Genius:
From west to east…
St. Joseph, MO – Pony Express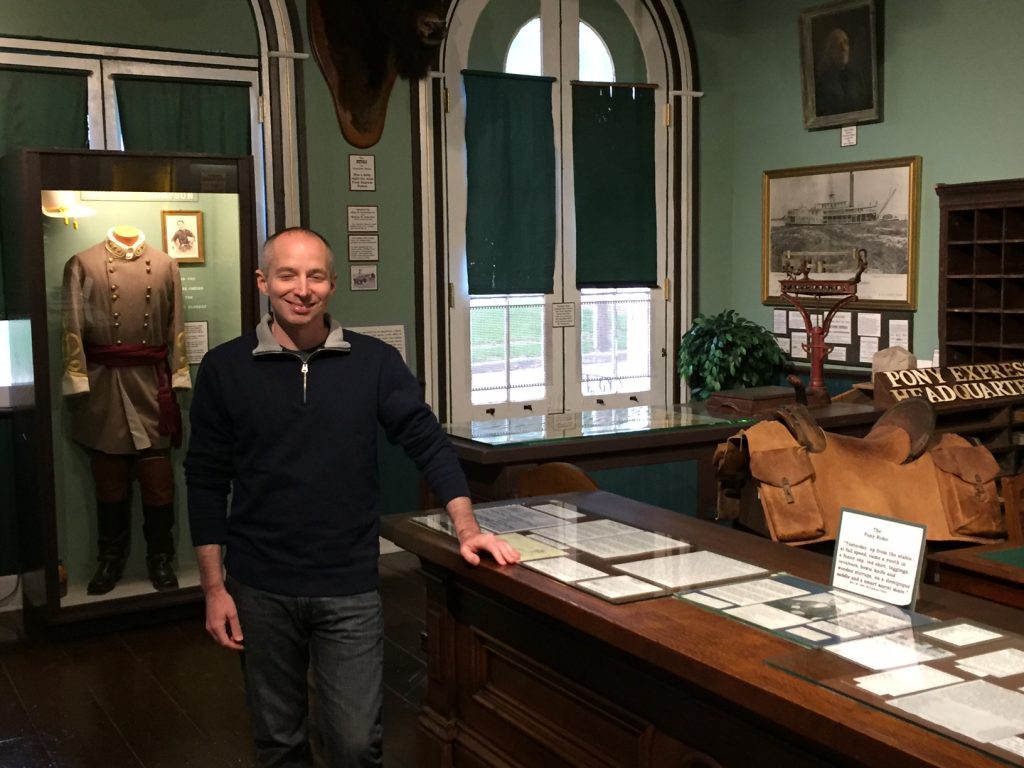 Go back in time when all of the nation's mail came right through this building. The Patte House Museum was once a pioneer hotel and headquarters for the Pony Express. It's also a treasure of trove of interesting exhibits.
Be sure to visit the last place Jesse James was alive while you're there!
Hamilton, MO – Home of J.C. Penney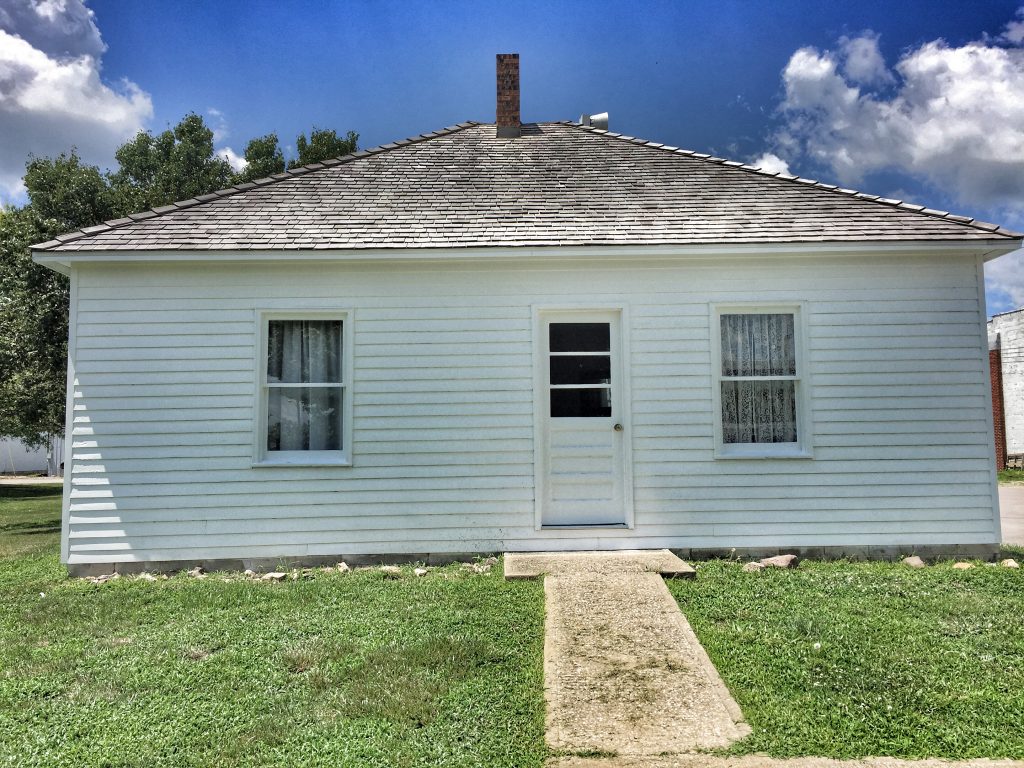 An honest and brilliant businessman, J.C. Penney is probably rolling over in his grave at the state of retail in 2017. Regardless, he built an empire and learned his trademark values as a boy in Hamilton, Missouri. There's the house, the JC Penney Museum and if you're a quilter – heaven awaits you at the Missouri Star Quilting Co.
Home Inn Hamilton is a great place to stay during your visit!
Chillicothe, MO – Home of "sliced bread"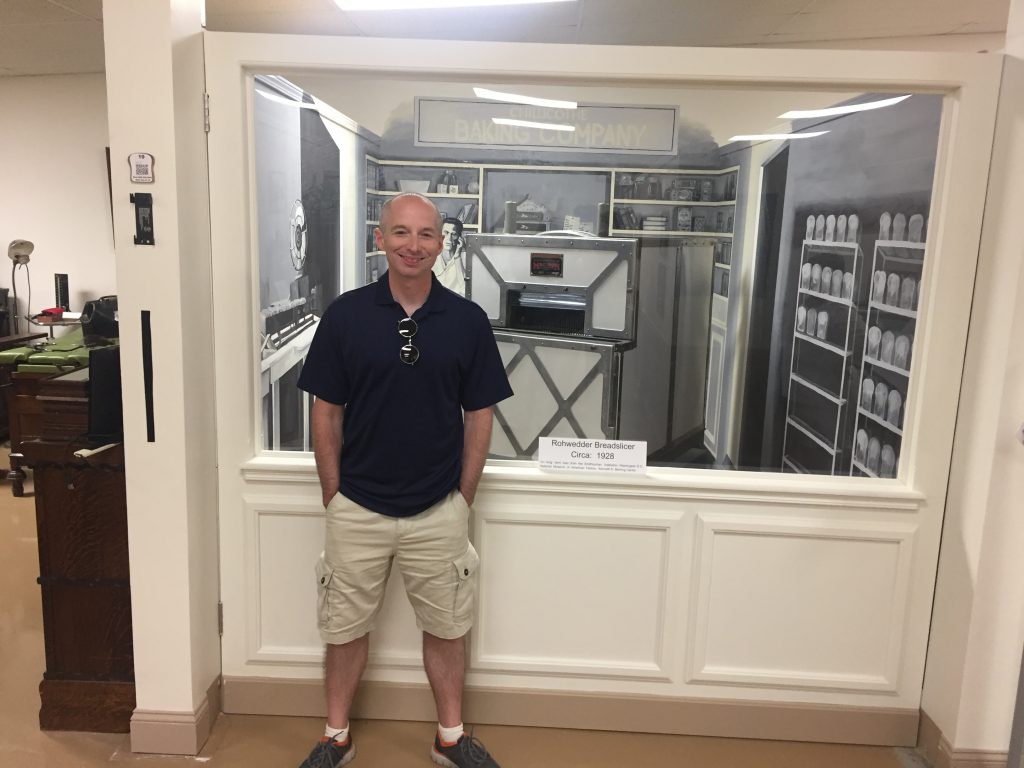 Pop into the town of Chillicothe,and see the very first bread slicing machine. The Grand River Historical Society's museum has it on display as well as many other wonderful artifacts.
Also – don't leave Chillicothe without taking time to admire all of the beautiful murals around downtown! They're really cool!
Marceline, MO – Walt Disney's Hometown
Possibly Missouri's most successful product – Walt Disney lived in the tiny town of Marceline. Today, a train station Walt once frequented has been converted into a wonderful hometown museum in his honor. It includes lots of unique artifacts including Walt's high school diploma and the flag that flew at Disney Land when he was in his apartment.
You can also see where he lived a young man and visit a replica of his beloved childhood barn. Be sure to autograph one of the walls!
Hannibal, MO – Mark Twain's Boyhood Home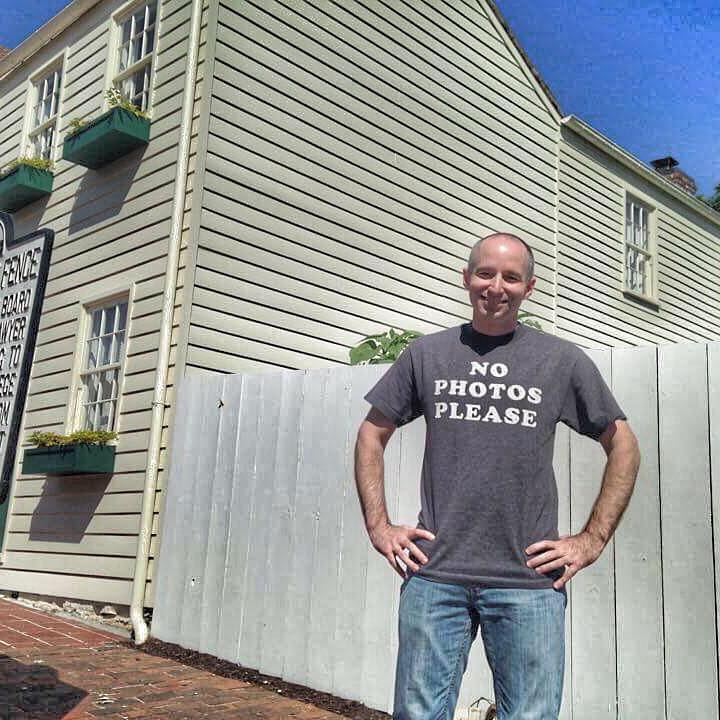 It's hard to imagine a world without the musings of Samuel Clemens, better known as Mark Twain. Hannibal is a fun river town with lots of great Twain history – including the famous Tom Saywer fence! Be sure to visit Mark Twain Cave and take a riverboat ride down the Mississippi!