Janis Joplin remains an icon in popular culture despite her death more than 50 years ago. She grew up in the town of Port Arthur, Texas – located just south of Beaumont. She lived here until leaving for San Francisco in 1963 at the age of 20. Many of the places Joplin frequented during her formative years are still are still in tact. Her childhood home, though a private residence, is still a popular spot for fans to visit as they pass through Port Arthur. A historical marker sits in front of the home and tells the story of a girl who never quite fit in or felt accepted.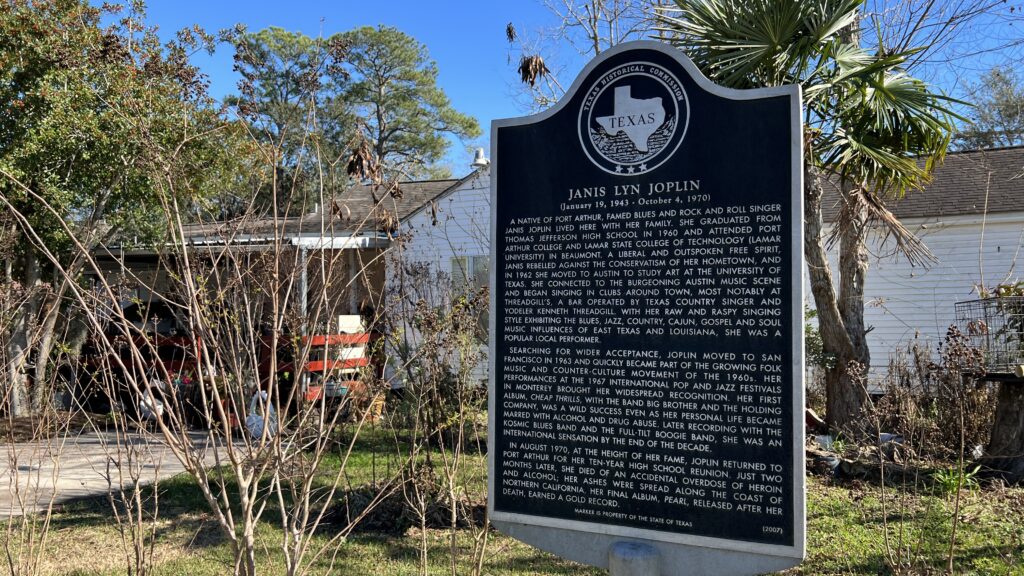 The local tourism office has put together a driving tour of the most popular Janis Joplin historical spots around town. You can start with St. Mary's Hospital where Janis was born on January 19, 1943. She was the first child for Seth & Dorthy Joplin. Her father was an engineer at what was once a Texaco refinery on 25th street.
The Joplin's first home is no longer standing but her childhood home is located at 4330 32nd Street. You'll have to park on a side street as the home is located on a two-lane road with no where to pull off. Again, it's a private residence so please be respectful and don't linger if you decide to get out of your car for a photo.
The Joplin's attended what was First Christian Church in Port Arthur. (620 Woodworth Blvd.) Mrs. Joplin taught Sunday School there and Janis was baptized in the church back in 1950.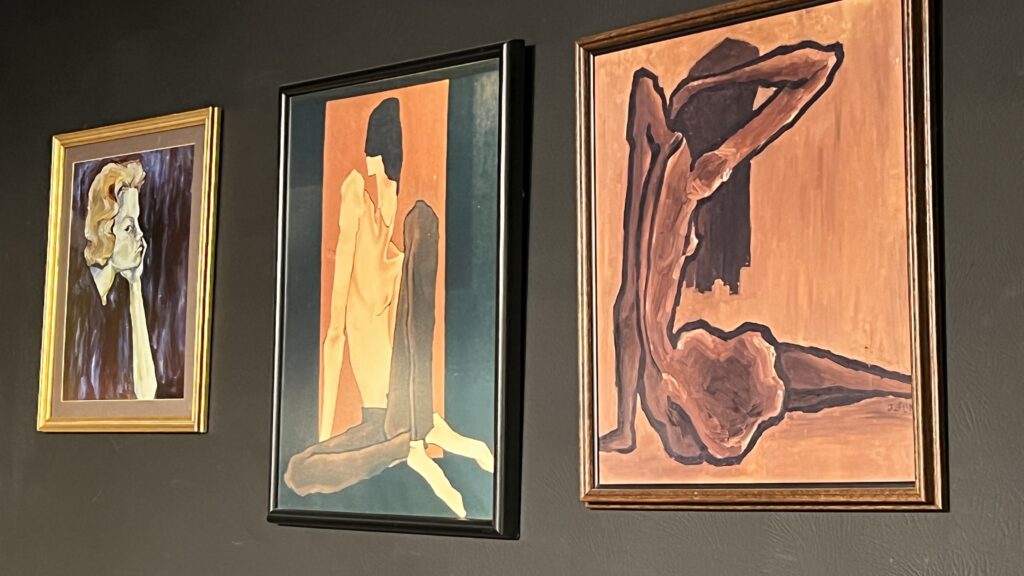 The grade schools she attended are also still standing. (Tyler Elementary and Woodrow Wilson Junior High). The building where she attended 10th and 11th grade is no longer there. However, Thomas Jefferson High School where she attended her senior year is still around. These days it's a Junior High School. (Janis graduated in 1960, the year the building had first opened.)
Other stops of interest from Joplin's life in Port Arthur include Port Arthur College and Pleasure Island where she frequented clubs to enjoy a wide range of live music. Sadly, none of those clubs are still around. A local coffee house she also frequented is now just a boarded up building.
Of course, you'll want to add in some extra time to visit the Museum of The Gulf Coast if you're going to be in Port Arthur. The museum is a massive collection of exhibits that range from history to sports. As a Janis Joplin fan, and most likely a music fan, you won't want to miss the impressive collection of musical exhibits that are housed here.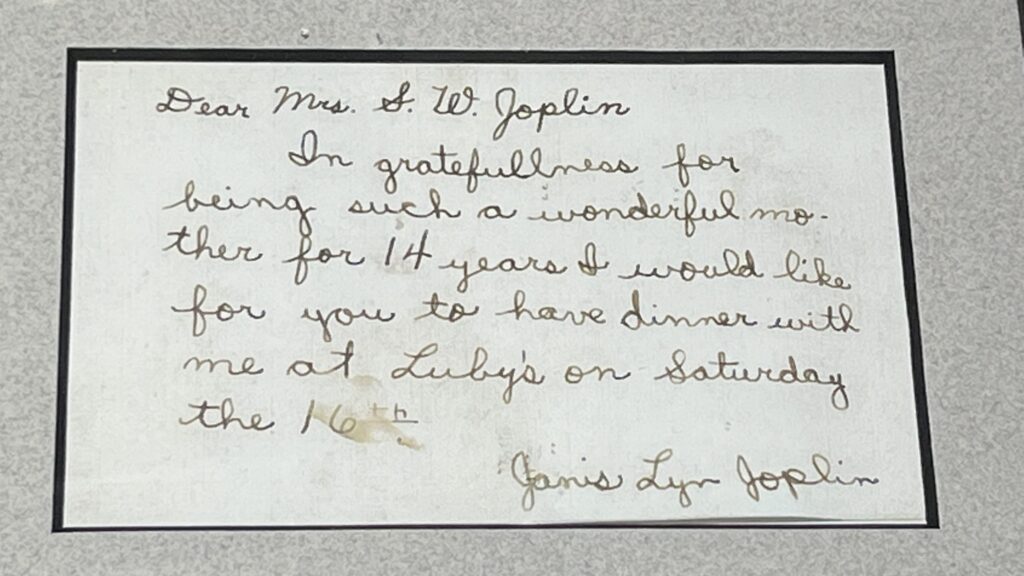 You can see some rare examples of Janis Joplin's artwork and a replica of her painted Porsche. There's a personal note she wrote to her mother and my favorite – her yearbook. Knowing that she was often bullied in school and a bit of an outcast – it's heartwarming to know she became one of the most celebrated musicians in American history. (She was also classmates at one point with the famous football coach, Jimmy Johnson.)
The museum also has other rare musical artifacts including items that were found in the infamous Buddy Holly/Ritchie Valens/Big Bopper plane crash.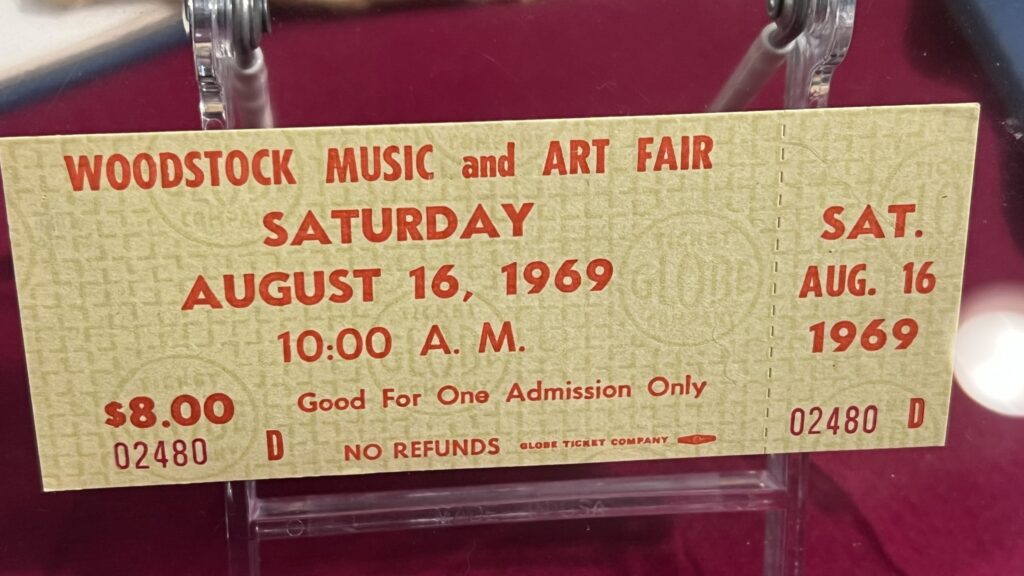 If you're looking for other interesting things to do in Port Arthur or for lodging info – you can check out: Visit Port Arthur's official tourism website.