Tucked away in the back of an industrial complex in northern Canton, Ohio is the MAPS Air Museum.  It's a mixture of retired, rebuilt and refurbished aircraft – with a heavy emphasis on military planes along with tributes to America's veterans.  In total about 45 planes are in their collection.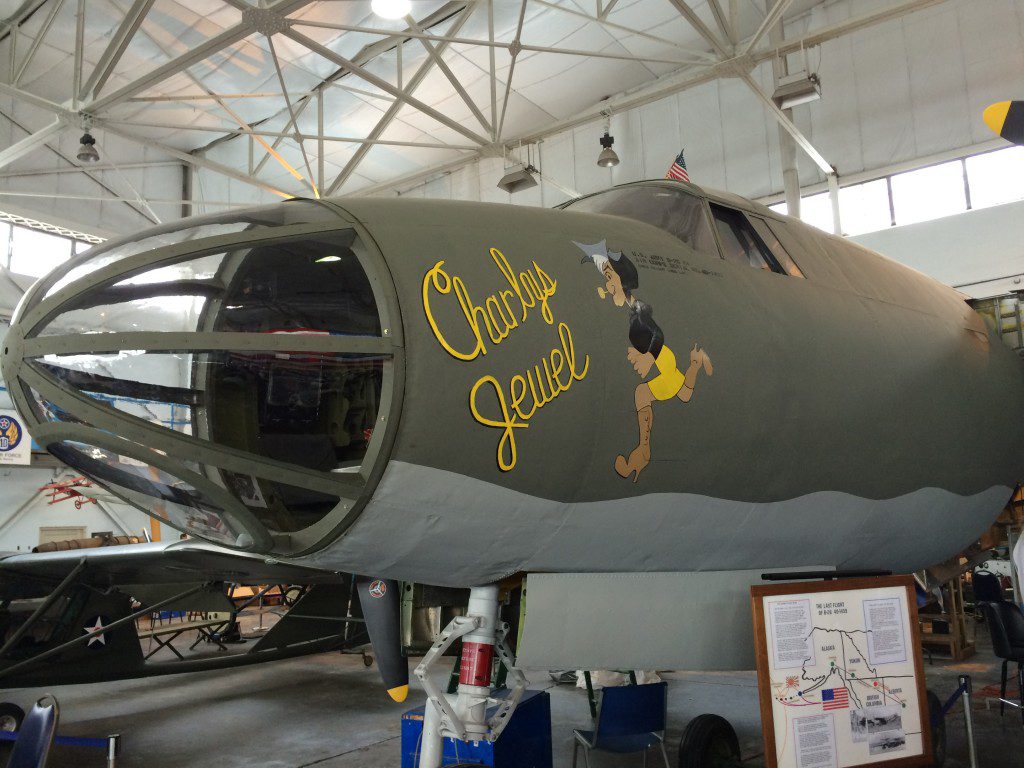 Today, they're celebrating their 25th anniversary and despite a steady rain – the crowds made their way to show their support, enjoy free admission (along with a donation of food for a National Guard charity) and patriotic music from a regional group, the Canal Fulton Music Makers.
Walking me around the property was retired veteran and volunteer coordinator Doug Perry.  It's important to note that the entire museum is run largely by volunteers – only two people are on the "payroll" here.  These guys put in lots of hours, love sharing stories and teaching younger generations about the nation's historical conflicts.  Mr. Perry explains that he enjoys teaching kids actual history – as in the real stories about war that are often told through the eyes of one side or the other.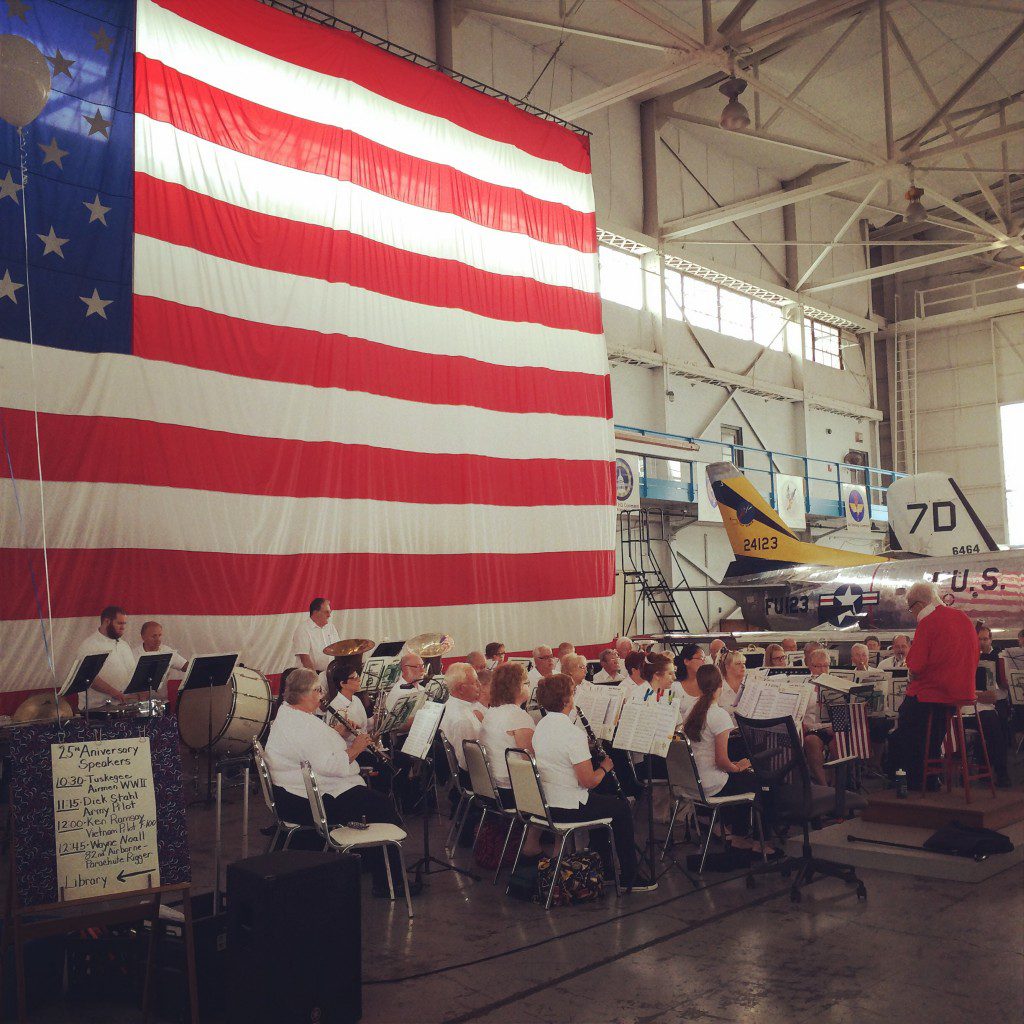 There's a great relationship between all of the volunteers as well – they joke with each other, pat each other on the back and work together like life long siblings.
I felt incredibly guilty holding onto an umbrella – worried about something as simple as the rain – while listening to story after story about harsh conditions these men lived through during early military battles.  It's almost impossible to believe that anyone could be so tough – yet, they were – and had to be.
As the national anthem begins to play – it's inspiring to see these veterans shed their hats, cross their hearts and many saluted a massive flag on the back end of the hangar.  One of those inspiring veterans was Bob Withee – a World War 2 pilot that unfortunately had to leave early before we could chat.  I did manage to shake his hand and didn't realize what an honor it really was until I heard the stories about his time in service.
One incredible story begins as Withee parachutes from his aircraft after the tail of his P-51 was destroyed accidentally by another pilot who had flown too close.  Plunging 400 miles per hour, he had ten seconds to eject to safety.
The other pilot had landed only 25 to 30 yards from Mr. Withee that day in June 1945. No movement came from his fellow Airman's raft. Four enemy seamen sent in by boat from a nearby ship had gotten to the raft. Withee, still treading water, pulled out a 45 caliber pistol he had waterproofed and began "picking them off"one by one.
"I had spent a lot of time with my 45, he explained – noting that there was not a lot to do where he was stationed in the Pacific. When I wasn't flying I'd take a couple hundred rounds and go to the beach and practice. It paid off."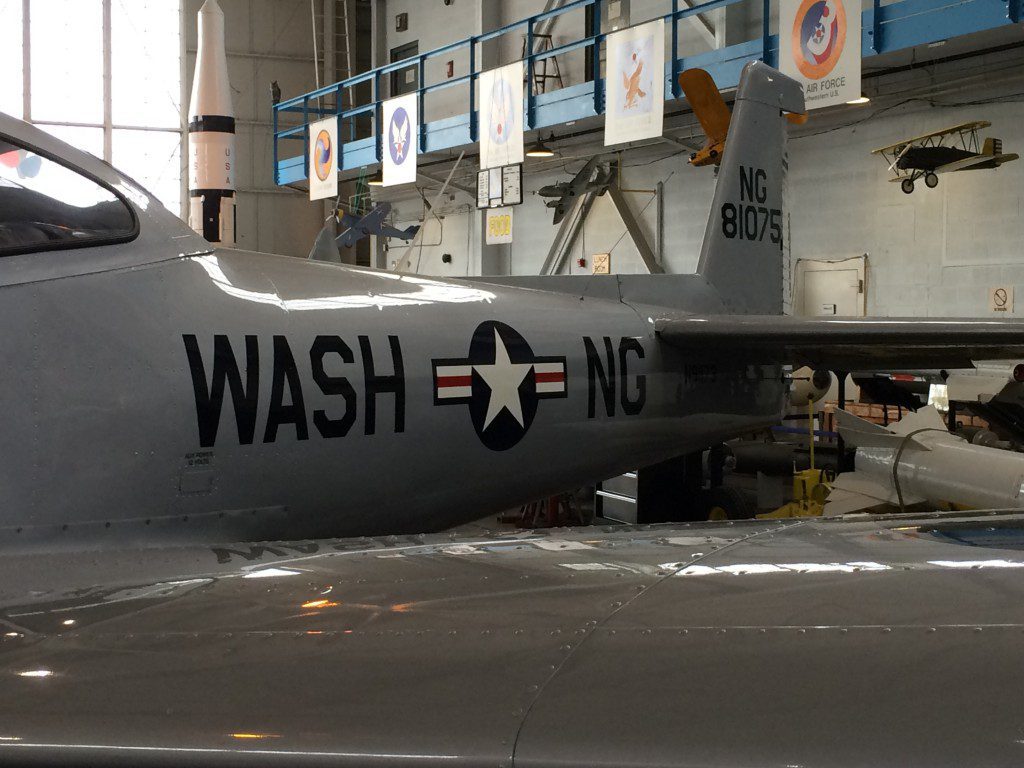 It's always such a pleasure to visit with America's finest men and women – they have such incredible stories and force you to realize it takes a special person to put on that uniform and make their country proud.
They've made their community proud by preserving these pieces of history and making sure so many stories and lessons are passed on to new generations.
During my visit, I also interviewed one of the museum's volunteers, Ken Ramsay who talked with me about the 25th anniversary of the organization, his time as a pilot in the United States Air Force and more for a Bill On The Road radio episode on-location in Canton, Ohio: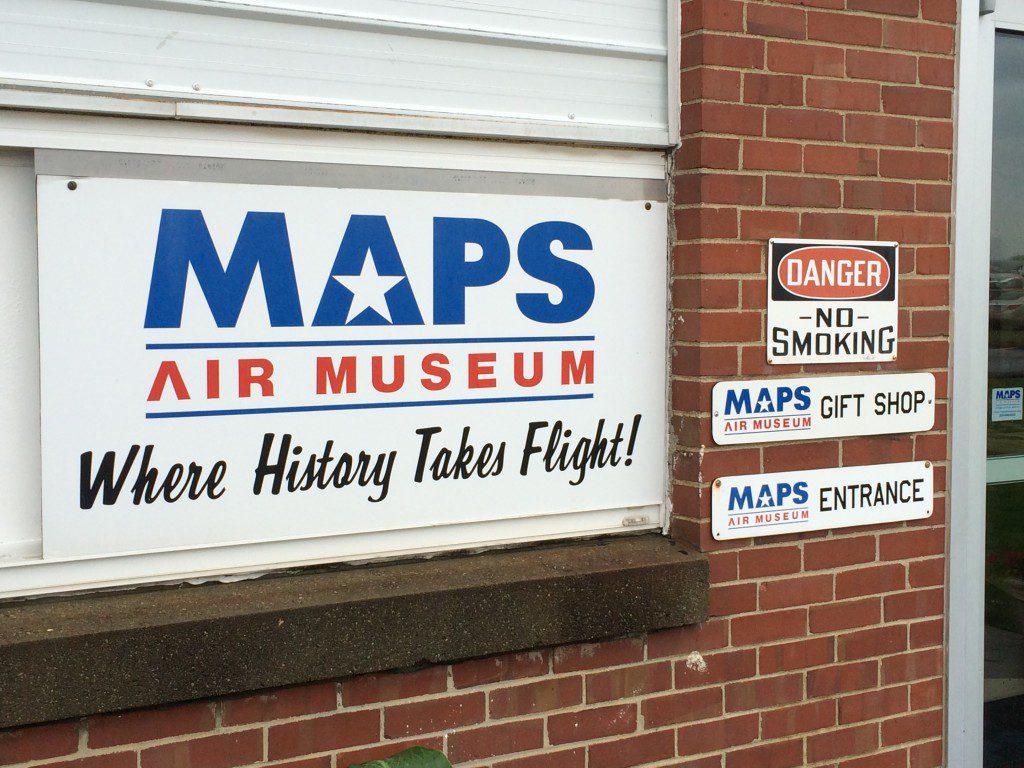 The MAPS Air Museum is located in Canton, Ohio.  Their website is: mapsairmuseum.org.   They are open every day except for Mondays.