So you're planning a trip to Los Angeles and you're wondering – is the Warner Brothers Studio Tour worth it? The short answer is – yes. (You can certainly keep on reading if you'd like to hear my thoughts and observations on the entire experience!)
Warner Brothers has been known to have one of the best backlot studio tours in all of Los Angeles for more than a decade. The first time I went on a tour was back in 2007 – when Everybody Loves Raymond was a hit TV show produced on site. I remember it well because seeing the sets of the popular sitcom up-close was a highlight for me that day.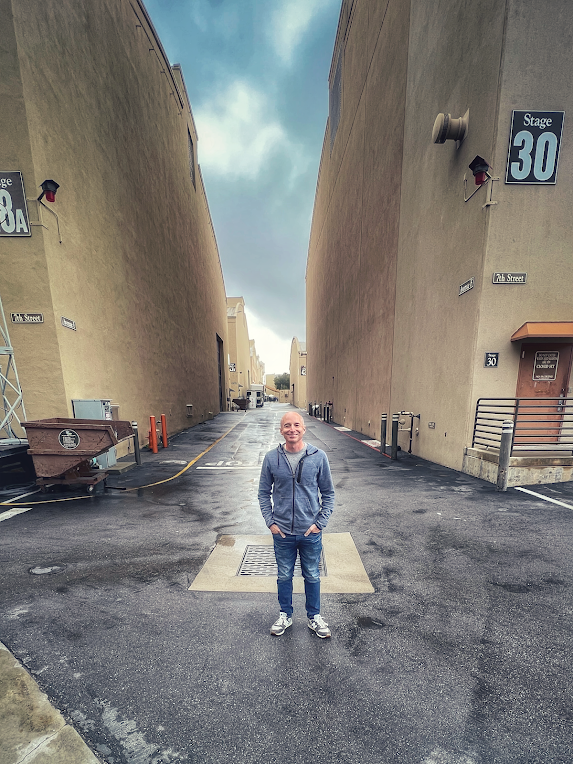 Fast forward to 2023 and the Warner Brothers Studio Tour is still great – but has been streamlined with even more unique experiences for visitors.
The ticket buying process is simple – you can purchase them online and see right away which tours are still available. The studio has a paid parking garage which is immediately next to the entrance where you'll start your tour.
You'll begin the experience with a video presentation that lasts about ten minutes and gives a nice overview of the studio's history, location, and what you can expect as the tour begins.
As you exit the theater, one of the tour guides will drive you around the backlot on a small tram that holds about 15 people. It's not a crowded experience – each tour is quite intimate and you shouldn't have any trouble at all hearing the trivia tidbits or seeing things they'll point out along the way.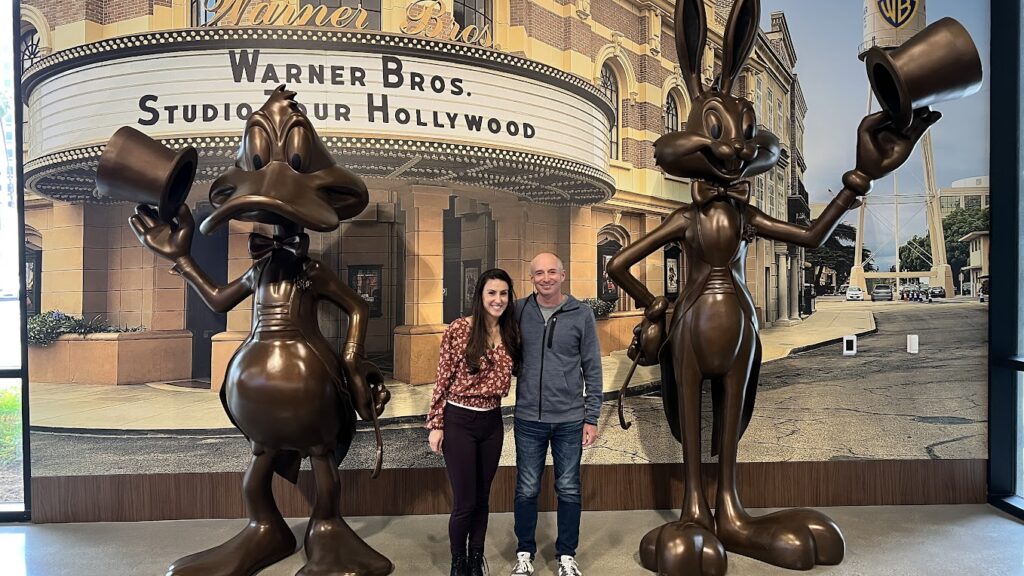 The first part of the tour is almost completely outside (the tram has no doors or windows) and you'll be subject to whatever the weather happens to be doing. Bring a light jacket in the winter months or prepare to be hot in the summer months.
You're likely to see some notable locations as you cruise around the lot. For fans of the show Friends, you'll see where they filmed the introduction of the popular sitcom and splashed around in a fountain. You also may spot the Tanner's San Francisco home from Fuller House or the cafe featured in Shameless. Be on the lookout for the courthouse – it's used in many films but notably was where Batman & Robin went to visit Commissioner Gordon in the 60s TV series Batman.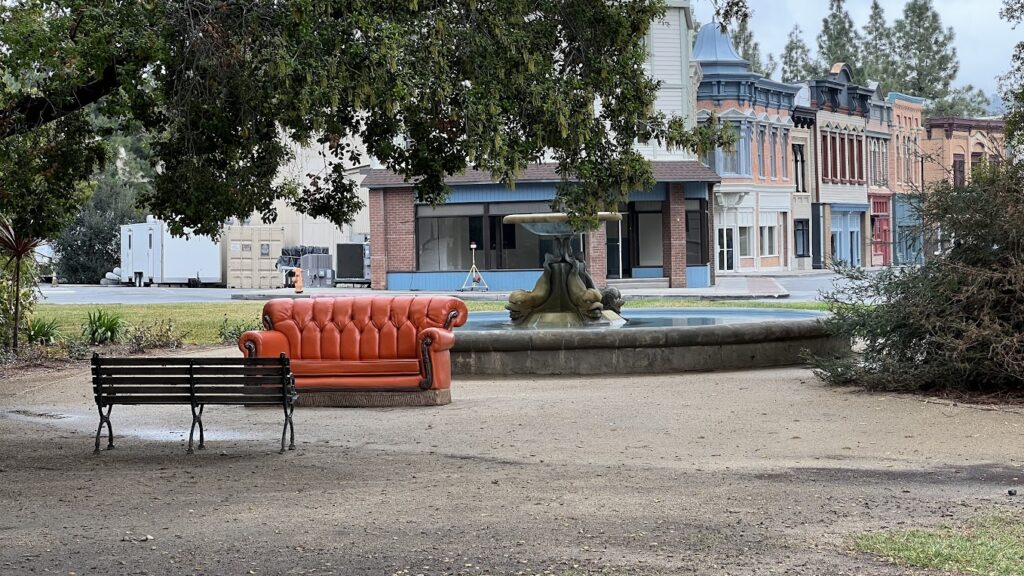 While you're on the backlot tour you'll likely stop to see one of the actual production sets for a current television show. Back in 2007 – I remember getting to visit the sets of The West Wing; ER; and Gilmore Girls. Since I don't watch much television these days, I wasn't really familiar with the sets we were able to see this time. The good news is – even if you don't know the show, it's still really interesting being on a sound stage and seeing how they produce television programs.
You'll also likely visit some of the empty facades which line the streets of the backlot. It's interesting to hear which classic films or shows previously used the same buildings – with different paint jobs or decorations. Warner Brothers is known for making good use of everything they already have built!
The second part of the tour takes place in a visitors center where you're able to take as much time as you want to explore. You can even grab a bite to eat! It's here where you are able to have some really interesting hands-on experiences and learn about the production process that takes place at Warner Brothers.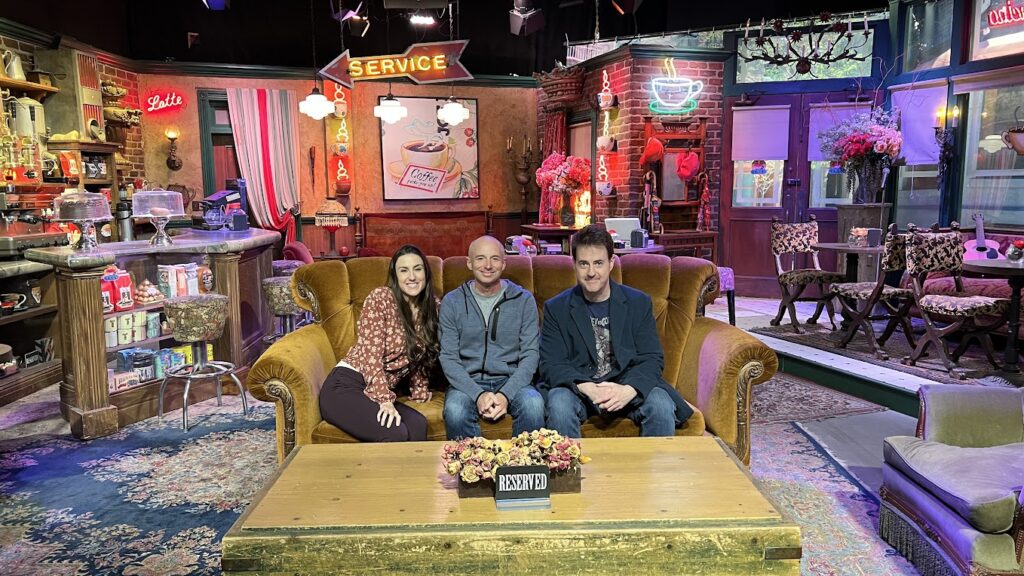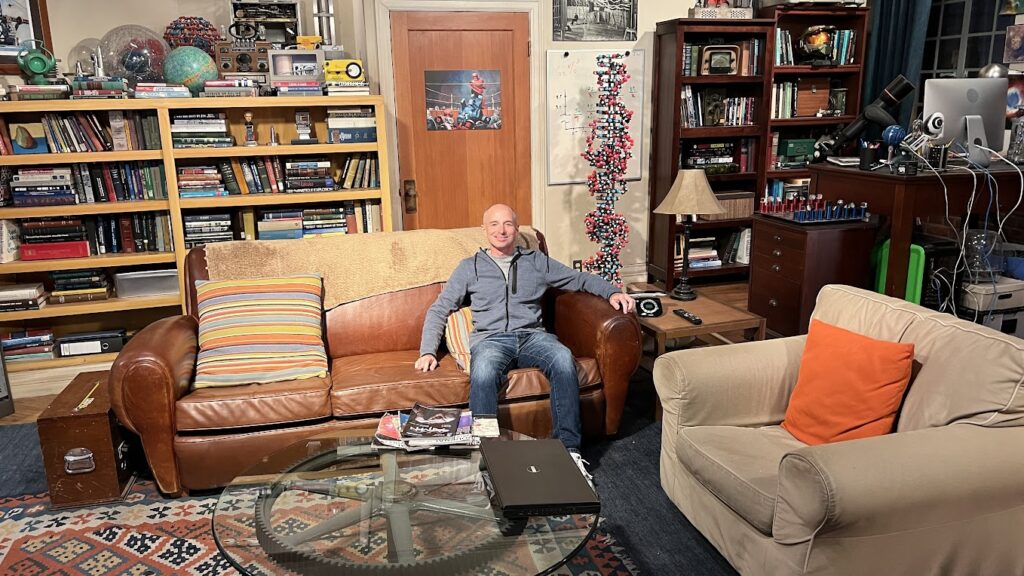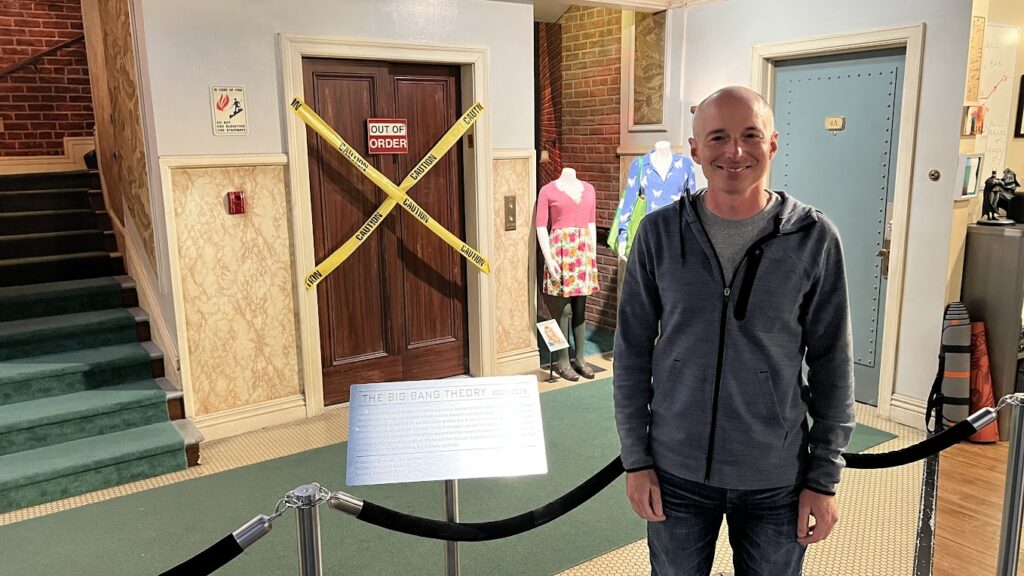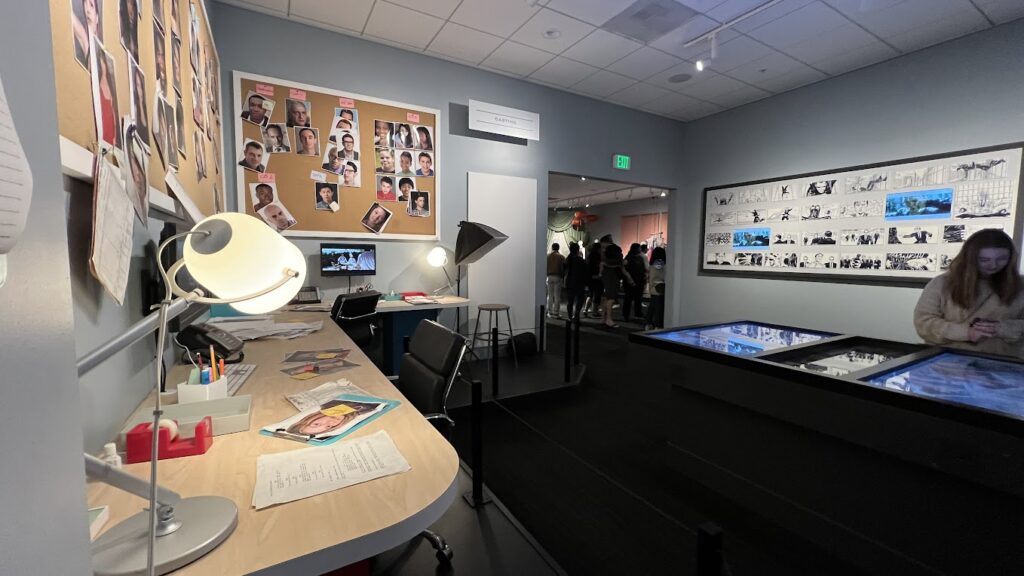 You'll have a chance to try your hand at voiceovers and see how sound effects are produced for films. You'll learn about the process for creating a musical soundtrack and how to creatively use camera angles. There are quite a few wardrobe pieces on display from notable films and even a section of drawing cartoons – like Bugs Bunny and Daffy Duck.
The most popular section of the visitors center is getting to see the preserved sets of Friends and The Big Bang Theory. Arguably two of Warner Brothers most successful sitcoms. For no additional charge, you can have your photo taken on both of the sets. (They also offer a paid version if you'd prefer a higher quality image. I just used my Iphone!)
Now on to the third and final part of the tour – a tram whisks you away to another building that's connected to where you started your tour. This building has memorabilia and artifacts from various Warner Brothers productions like Batman Returns, Superman, and Harry Potter. (I've honestly never seen Harry Potter – but if you read the books or watched the movies – this is something you'd probably really enjoy.)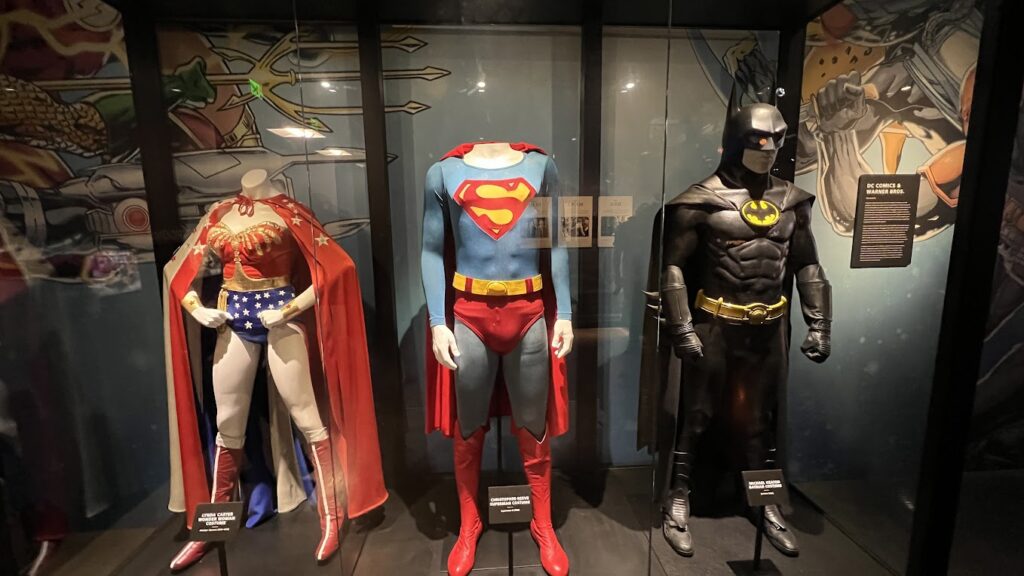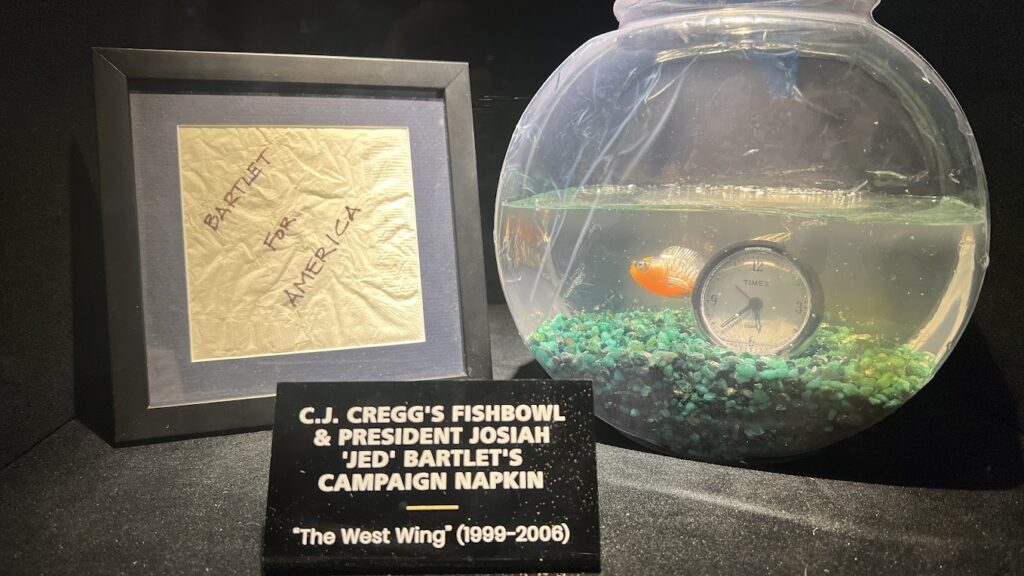 Again – you're allowed to take your time browsing and once you're finished, you'll exit back into the main lobby where you can go through the Warner Brothers gift shop or head back to your car in the garage.
Overall, the Warner Brothers Studio Tour is a great bargain if you're looking for the best backlot tour in Los Angeles. If you can find a southern California resident to tag along – the tickets are about $10 cheaper!
You can find tickets and tour times on their website. They also offer a "deluxe" tour experience for a much higher price – but for the average person – the general tour is going to be more than enough.