Visitors to Kansas City, Missouri are taking a second look at the newly refurbished National Museum Of Toys / Miniatures. And, according to the latest attendance numbers – they're liking what they see.
Located on the campus of UMKC – the museum includes the nation's largest collection of fine-scale miniature art. Twisting through the first floor of the building you'll uncover everything from a a miniature piano and skeleton to larger displays like a full department store where tiny figures, all too life like, stand around a miniature jewelry counter.
Around another corner, microscopes await you to view objects smaller than your finger nails but designed with incredible detail and in some cases, even moving parts like the real life versions.
A "fine-scale miniature" is defined as a limited production or one of a kind works of art that's typically in 1/12th scale. In other words, every twelve inches in the full scale piece – represents an inch in the mini version.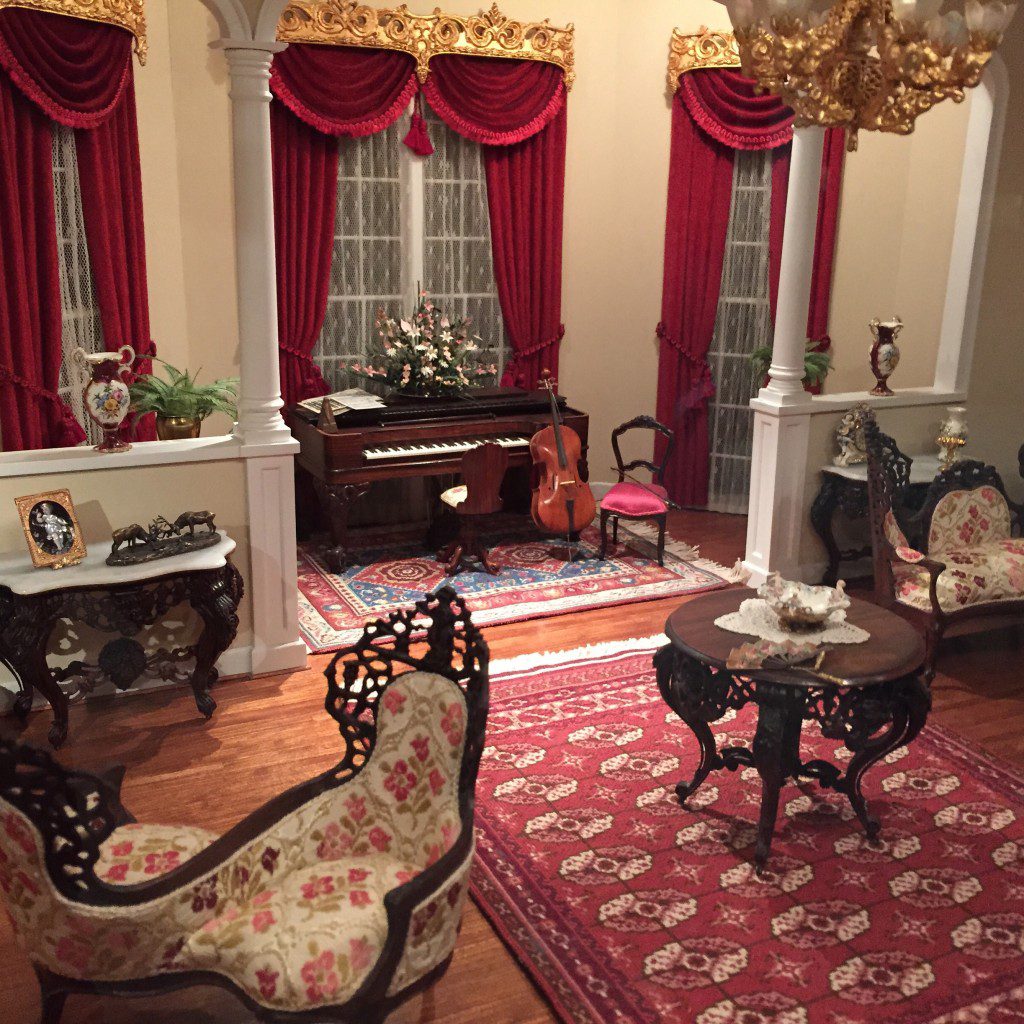 The attention to detail in all of the pieces on display is mind blowing. The strings on a tiny guitar will strum, all of the bones of a mini skeleton can move and all the drawers in the shrunken cabinets all open and close.
"Each artist spends hours and hours researching and dedicating their lives to making these things" explains Community Development Director, Cassie Mundt. "An artist can invest years of work building something that can fit in the palm of your hand"
The full collection of miniatures is more than 21,000 pieces while only a portion is on display at any given time.
A local magazine called this place "the best place in Kansas City to feel big".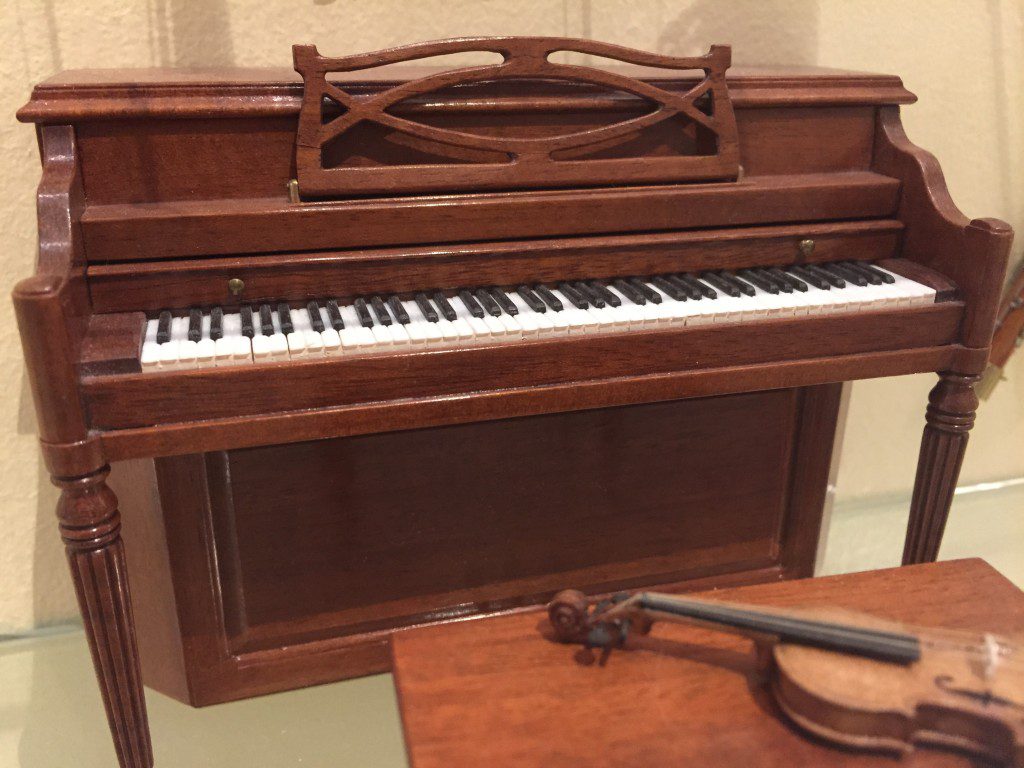 Authenticity is very important to the talented artists that create miniatures. One example of going above and beyond for a real-life look is the museum's Port Townsend House designed by Nole & Pat Thomas. The duo released spiders into the basement of their miniature home to get actual spider webs.
"When we're cleaning the museum, we're always extra careful not to dust the basement" jokes Mundt.
The National Museum Of Toys & Miniatures has been open since 1982. It started as a way to feature the collections of two Kansas City women. In August of 2015 the museum reopened after about a year of refurbishing. Its brand new bright, colorful layout has a crisp, clean look that's just perfect for a fun subject like toys. The lobby now features what they call a "toy-tisserie" – a rotating display of toys that extends from the floor to the ceiling, near the main staircase.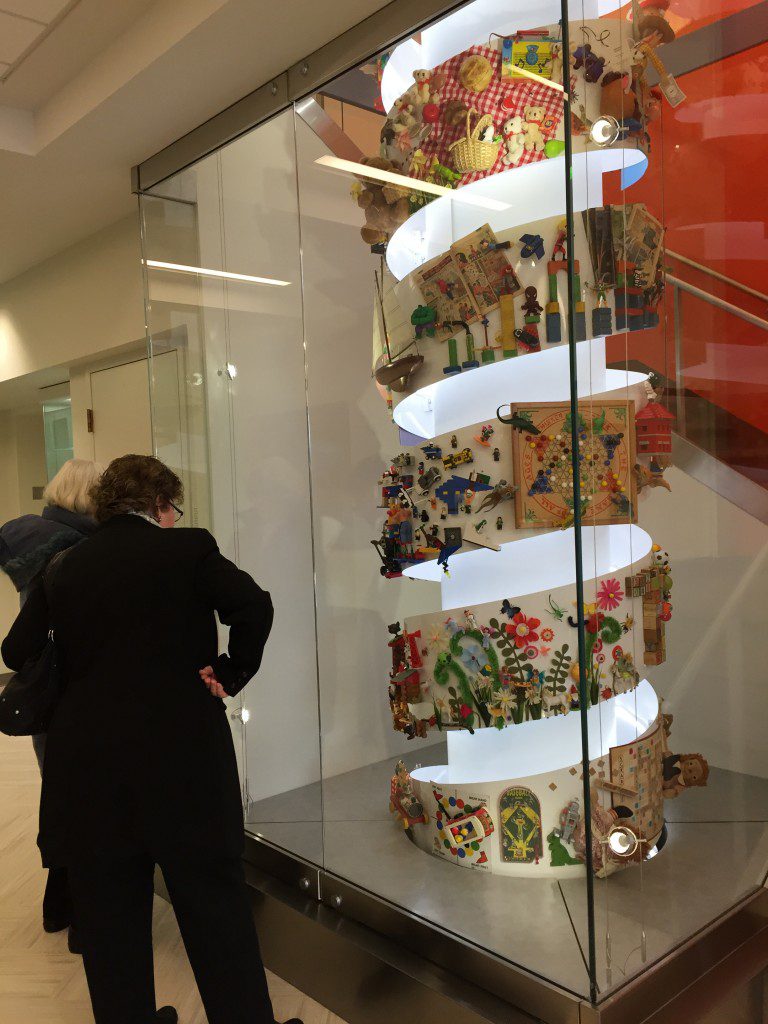 Up those stairs, the second floor features a wide variety of games, dolls and play things that many of us loved as children. Accompanying many of the items are stories behind the folks that owned the actual toys on display.
As neat as it is to spot a few of the toys you may have played with in your youth – it really is the miniature collection that makes the museum a must-see. You can even experience exhibits that illustrate how artists are able to design these small figures with such great detail.
The National Museum Of Toys & Miniatures was featured last year in our popular Kansas City travel piece 5 Quirky Things To Do In Kansas City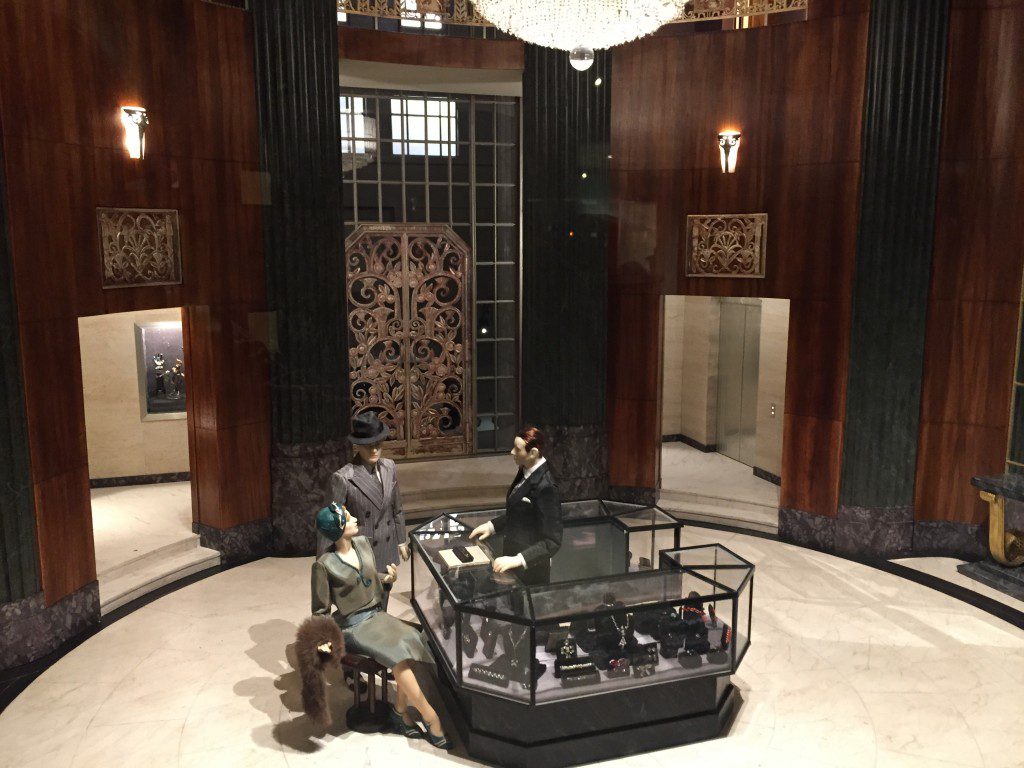 The National Museum Of Toys & Miniatures is open every day except for Tuesday. Admission is $5.00. Hours are 10am-4pm.
For more info: toysandminiaturemuseum.org