Allen Woodall is what you'd call a "collector". At 85 years old, the Columbus native has amassed a little of this, and a little of that. Okay, more like a lot of this, and a lot of that.
On a recent road trip through Georgia, I stopped in the town of Columbus to visit The Lunchbox Museum. A few days prior to my visit, I called Mr. Woodall to let him know I'd be stopping by. In a deep Georgia accent you only hear in the movies, he lets me know that the Atlanta airport has recently put some of his collection on display in one of their busy passenger terminals.
When I arrived, Mr. Woodall was holding court with a local friend discussing a new car and lunch plans. I take a seat next to his desk, smack dab in the middle of what can only be described as a garage on steroids. Everything from furniture and dolls, to a large yellow traffic light is sitting on the floor and on displayed on shelves. After a handshake and warm welcome, he instructs an employee to "turn on the lights and the heat" inside the lunchbox museum.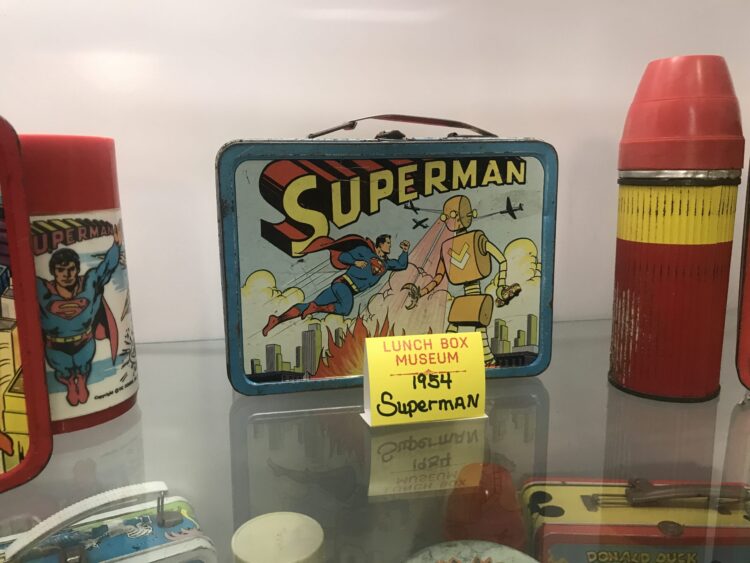 "I've always liked collecting things" he tells me as I'm escorted to a back room with antique soda bottles. He then hands me a business card with a specific bottle he's looking for that was made in Savannah.
Behind a curtain near the back of the store is the massive collection of lunchboxes. At first glance, it's overwhelming. From floor to ceiling, in no particular order, are hundreds of lunchboxes from every era. Star Wars, The Muppets, Charlie's Angels, The Addams Family, Transformers, The Archies, and any cartoon or TV show you can think of is represented on at least one of the boxes.
Some of the boxes are duplicates which gives visitors the opportunity to purchase a piece of their childhood. "I really like getting to see people happy" says Woodall. He started his museum in the 1990s and has grown his collection to around 2,000 individual lunchboxes.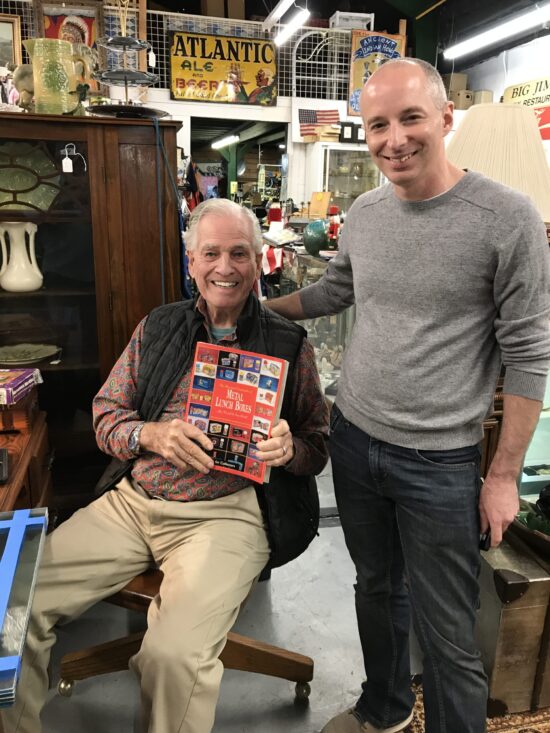 "This one is the holy grail" he notes, pointing to a Mickey Mouse lunchbox from the 1930s. On the shelf above, a rare Superman box from the 1950s. Around the corner is a shelf containing early lunchboxes before pictures were added. One even has an electric hook up to heat your lunch.
It's certainly worth a quick stop if you're driving through Georgia and passing through the town of Columbus. If you can't make it to the museum, look for the lunchboxes in terminal "E" at the Hartsfield-Jackson Airport in Atlanta.
---
Where is the lunchbox museum located?
3218 Hamilton Rd, Columbus, GA 31904
How much does it cost to visit the lunchbox museum?
$5.00