Nobody ever brought up Milwaukee, Wisconsin as a "must see" destination when I started traveling around the country. Maybe that's because Milwaukee has been keeping a secret from the rest of America – it's a really cool place to live and visit.
"Cool" is an appropriate adjective in more ways than one. During my visit in late June, Lake Michigan was still partially frozen from the harsh Winter most of the country experienced. As I arrived, residents were all too eager to mention "Day 17" — the number of days fog had covered much of the city, even during the warmest part of the afternoon. To say that people were a bit freaked out would be an understatement.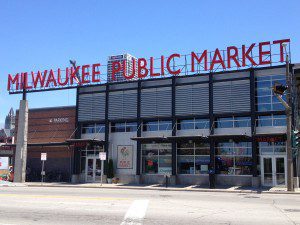 Perhaps it's part of the "fly-over country" mentality, but who thinks of Milwaukee when you picture beach front property? Yet, there it is! The beautiful western shores of Lake Michigan are both put to good use and protected. The stunning Milwaukee Art Museum and it's next door neighbor, a children's science museum called Discovery World, enjoy stunning backdrops with the lake behind them. Not even a mile down the road however, land is set aside for the sole purpose of preservation and recreation. Sunbathing, beach volleyball and swimming (if you can brave that cold water) seemed to be keeping people busy.
While enjoying a lunch break at the Milwaukee Public Market, one cashier told me about moving to the area from the East coast. She said she loved the small town feel while having all of the perks of a big city. That's not to say Milwaukee is necessarily small. It's still one of the 50 most populated regions in the United States. It's the biggest city in the state of Wisconsin. But, the girl was right – it has all the makings of a small town. Traffic was not horrible, people seemed generally friendly and never once did I not feel safe as I explored the area.
Milwaukee is also a town that loves festivals. There's a party during the year for everything you can think of. Germans, Italians, gay pride, Mexicans, Indians, Arabs, Polish and oh yeah – music. Milwaukee hosts the biggest music event you've probably never heard of. I've covered my share of music festivals in the past and had an idea of what to expect when Summerfest was added to my agenda. For years, I traveled to Nashville, Tennessee for their massive 4 day country music festival called CMA Fest. (Aka: "Fan Fair") Let's just say, Summerfest made the popular country music gathering look like a high school battle of the bands competition.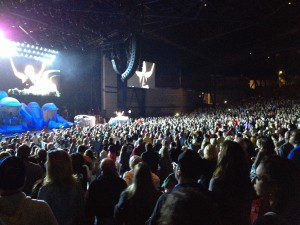 I was completely blown away and downright stunned as I walked the grounds and passed stage after stage of concerts. And I don't mean like 4 or 5. There are 11 stages, many of them big enough to be housed in a venue of their own. All types of music for any taste – notables, locals, classic and bizarre — but, all music. The event goes on for 11 days, features over 800 acts and 1,000 shows. This year's lineup included major acts such as Bruno Mars, Bonnie Raiit, Dave Matthews Band, Brad Paisley, Usher and Motley Crue.
As I checked into the hotel, my phone rang with an invitation to join the ladies of Visit Milwaukee at Summerfest for that night's headliner – Lady Gaga. Of course, I accepted the invitation knowing that none of my friends or family would actually believe that yours truly stepped foot into a concert to watch this freak show. While freezing cold (remember the frozen lake) there I stood in my "summer" clothes (I mean it is called Summer Fest, right?) I watched as a jam packed amphitheater sang, shouted, danced and stood for nearly two hours.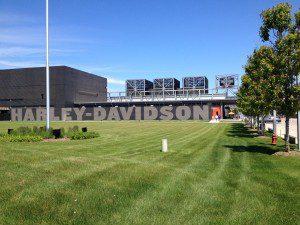 One of the most popular tourist destinations in Milwaukee is the Harley Davidson Museum. Even for someone that isn't familiar with motorcycles – it's fun seeing the progression of the bikes through the years – including the very first one. The timing couldn't have been better as the world's first all-electric motorcycle was being shown to the public on the day I stopped by. I spent some time with one of the engineers who helped build it and let him start the engine live on the radio during a call-in segment back in Saint Louis.
Milwaukee has lots of walkable areas. Touring downtown, there are many reminders that people here love two things: beer and cheese. Like most of Wisconsin residents, they do not care about your cheese jokes or farmland stereotypes – they embrace both.
We made a quick stop at the former brewery for Pabst beer. We were even granted a fun, behind the scenes tour of what's soon to be a reception hall – that once were the administrative offices for Pabst Brewery. You can see in the photo the picture of what it looked like way back then and what it's currently being transformed into.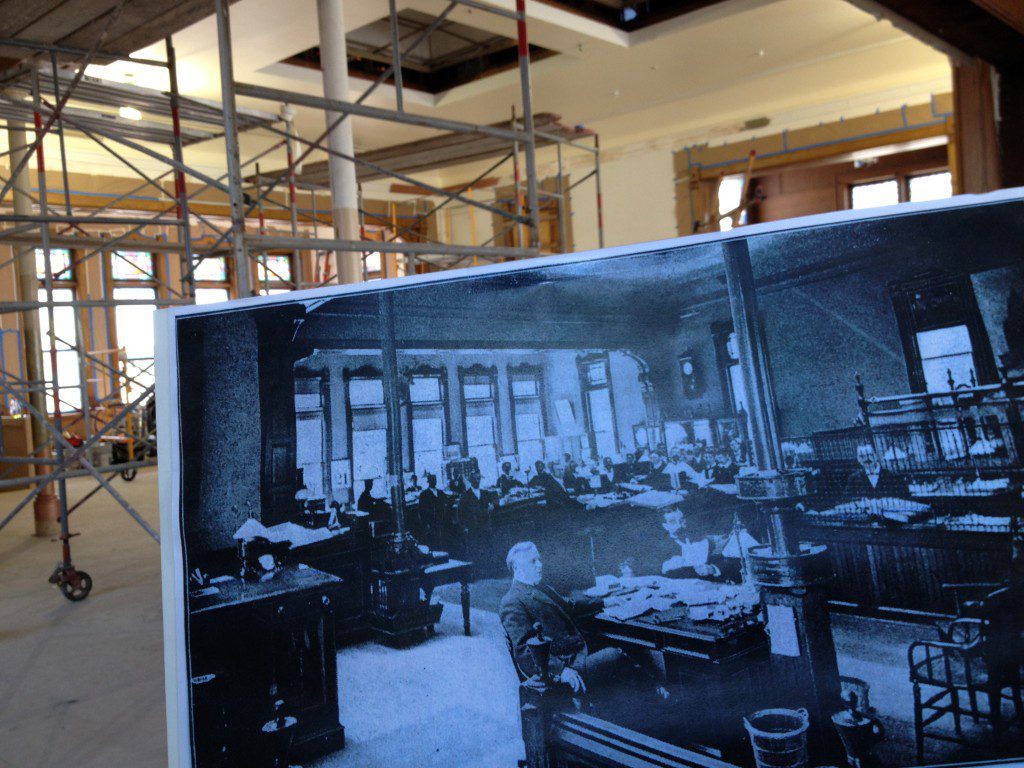 Many of the old buildings downtown are being transformed into new living spaces and businesses. It's so much fun to see cities like Milwaukee come back to life and re-purpose these beautiful structures. Walking along the riverfront on what could be described as a canal through town, you see plenty of activity – boating, kayaking, and a handful of overpasses that rise up for tall vessels passing through.
At one point along the river -you'll even stumble upon a popular picture taking spot – a statute of actor Henry Winkler as Fonzie from the hit show Happy Days. The sitcom wasn't filmed in Milwaukee, but the show was in fact based here and Winkler is said to be a frequent visitor.
For a city that I had absolutely zero expectations for – Milwaukee turned out to be an overwhelmingly terrific stop.
**7/20/14 – An added note of thanks to the great people of Milwaukee for the INCREDIBLE response to this piece. I can't even begin to count all of the e-mails, re-tweets and comments from readers with genuine gratitude. I always seek to find the positive in every place I visit – and it wasn't tough to find plenty of it in Milwaukee. Keep being proud of your home town and many thanks for the heartfelt response. I'll always remember this. -BC