A short drive from the bright lights, roaring fountains, and spinning slot machines in Las Vegas is a graveyard that celebrates the heyday of Sin City. The Neon Museum is the best thing to see in Las Vegas and one of the best tourist attractions in the entire state of Nevada. The Neon Museum will no doubt be the bright spot in your next Vegas vacation. Especially if you're not a big gambler and you're looking for fun away from the casinos.
What might look like a junkyard at first glance is actually a collection of vintage signs from some of the most notable hotels and casinos in the storied history of Las Vegas. Many artifacts, like the hot pink "Moulin Rouge" sign from 1955 still glow and draw the attention of visitors, with cell phone cameras in tow. Each sign has a bit of interesting history – the Moulin Rouge was the first integrated hotel on the Las Vegas Strip but remained open for less than a year. Its beautiful cursive logo was designed by Betty Willis – the artist best known for creating the iconic "Welcome to Fabulous Las Vegas" sign.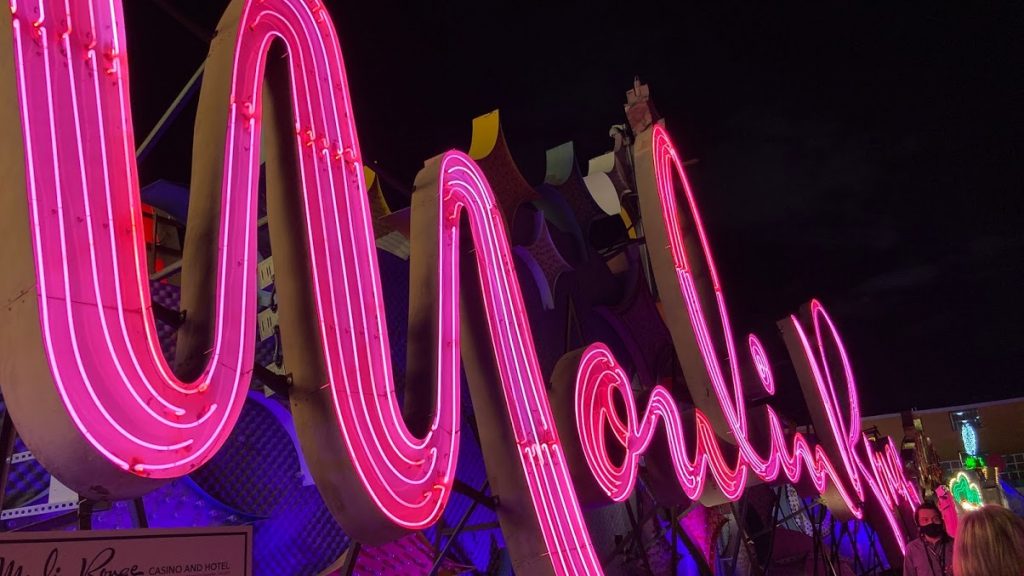 Tour guides walk guests around the boneyard in the hot summer heat or in chilly winter weather, pointing out notable designs and quirky pieces like a wedding chapel advertisement or a movie prop from the film Beetlejuice. You'll be wowed by the giant Hard Rock Cafe guitar or the historic Stardust sign that still shines bright and welcomed guests for 48 years until 2007 when the hotel was imploded. Other famous hotel and casino signs in the collection include The Tropicana, Golden Nugget, and The Sahara.
While many of the signs do still function others are propped up, lifeless. Still – they are really interesting to see up close, especially since most were quite large and displayed on big buildings designed to be seen from far away. Guests are encouraged to take as many photos as they like though you're only allowed to photograph with a phone camera. (No professional or real cameras are allowed, most likely to keep guests moving along on their tours.)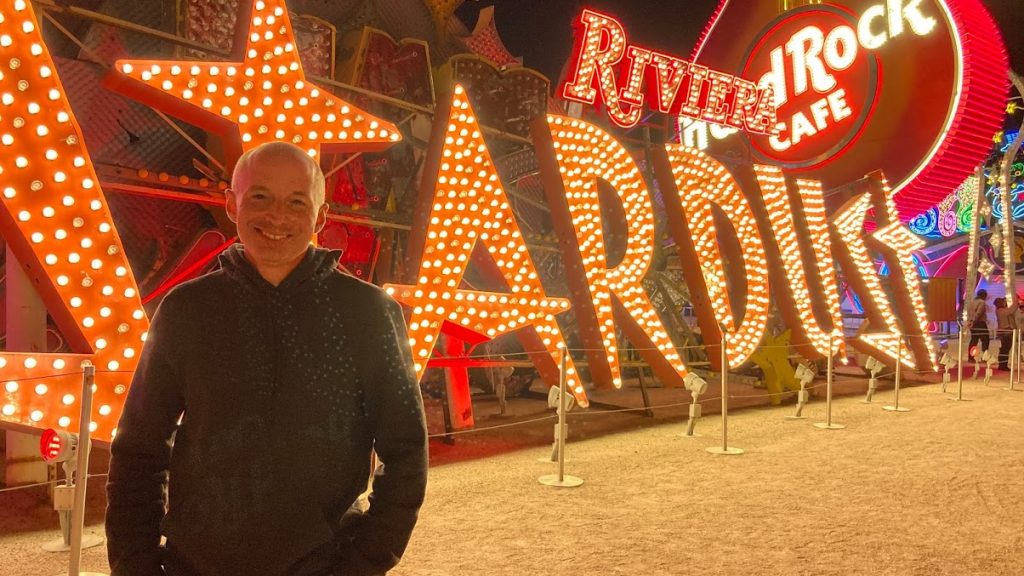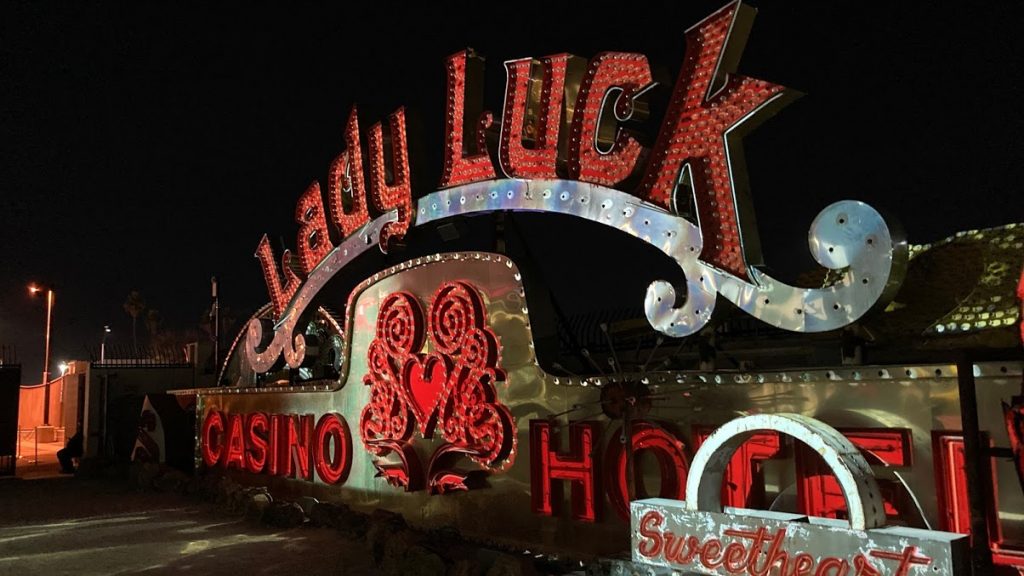 You can tour the boneyard in daylight hours as well – though the night time tour is your best bet, especially if you love neon lights.
Guests touring at night can also opt for an additional ticket to view "Brilliant" – a fabulous creative light display set to music across the street. You sit, surrounded by old Vegas signs that no longer function – and through the magic of projection technology, these signs come back to life. Not only do they light up, they dazzle and dance – while classic songs like "Luck Be A Lady Tonight" and "Viva Las Vegas" play in full surround sound. It's very cool!
The Neon Museum is located at 770 Las Vegas Blvd and free secure parking is available for visitors. Quick note – this is not the safest part of town and you'll want to be aware of your surroundings at all time, especially if traveling at night. We encountered hundreds of homeless people, some randomly just walking into traffic right down the street from the museum. The museum itself is very secure and security guards are on duty to keep guests safe.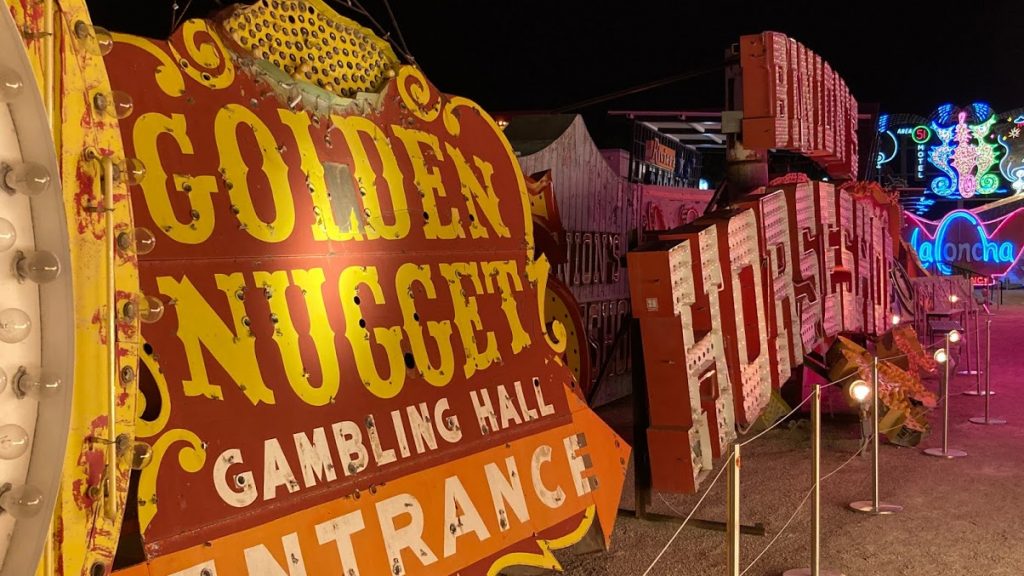 For more information about tickets and operating hours: neonmuseum.org