There's a reason every court is full, even on brisk mornings where long sleeve shirts or jackets are required.  For anyone looking for places to play pickleball in Georgia, you won't find many settings better than the one here in Hiawassee.
The first time I caught a glimpse of the Towns County Pickleball Complex, with 14 dedicated pickleball courts, I thought I was dreaming. First of all, Hiawassee has accomplished what large U.S. cities, 100 times their size, can't seem to do.  Second – the lake and mountain views are breathtaking.  And third – the people playing here are down to earth, kind, and welcoming.  Consider it a trifecta of good fortune for any traveler passing through this part of the country.
I connected with John Hall, a local and avid player who helped arrange my visit to Hiawassee.  John, who recently turned 80 years old, is the local USAPA Ambassador in Hiawassee, and will play in this year's U.S. Pickleball Open in Naples, Florida.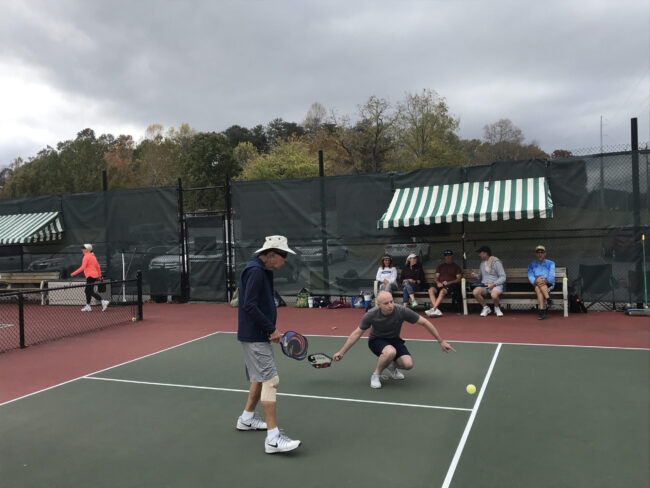 "If you build it they will come."  That was the promise that echoed from corn fields in the classic film Field Of Dreams. I don't think there were any ghosts encouraging new pickleball courts in northern Georgia – but the locals built them, and people came. Lots of them.
"We have folks here today from Florida.  They saw our website and Facebook page and decided to stop by and play" says John Hall.  As promised, the locals were welcoming and embraced visitors.
We no longer have to put up those temporary, portable nets. Anyone that's played pickleball knows that alone is a blessing.
The current complex was an abandoned tennis center which had fallen into major disrepair. After some convincing, hard work, and a bit of luck – the new pickleball courts were constructed. Hiawassee has already hosted tournaments and serves as a model for other communities looking to put a pickleball footprint in their own areas. With pickleball players routinely planning vacations or road trips based on places to play – constructing a complex like this is a no-brainer for tourism minded destinations.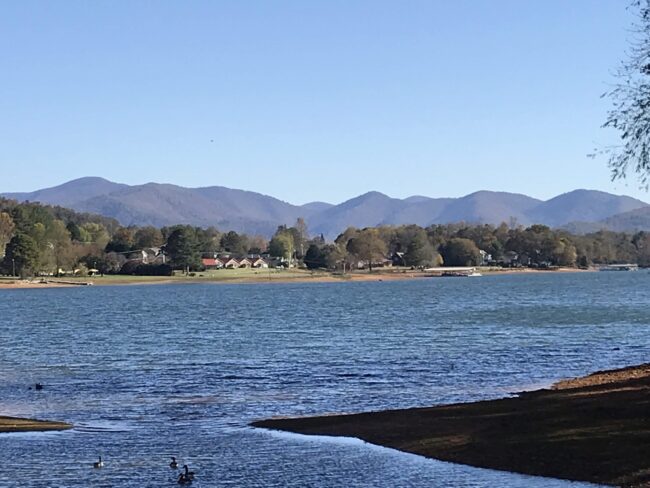 Nature and recreation is a major draw for this region.  One of my favorite outdoor activities (besides pickleball) is hiking for waterfalls.  Northern Georgia has its share of them including Anna Ruby Falls.  The waterfalls are about 40 minutes south of town but worth the quick road trip.
You'll drive through Unicoi State Park and make your way to a visitors center that includes a paved, half-mile walkway to the falls.  Getting there is mostly uphill but benches are strategically placed along the route making it a doable walk for anyone.  The flowing water is viewable almost the entire walk which makes the journey most enjoyable.
Once at the top, you'll find Anna Ruby Falls, flowing from over 150 feet up and great spots to take pictures or just enjoy the views.  There is an entrance fee of $3.00 – and note that it's cash only.