Patsy Cline is still one of the most recognizable voices in American music history. And now her life story and short-lived career are on display in downtown Nashville at the Patsy Cline Museum. I recently stopped by for a tour to give you a sneak peek and to let you know if it's worth the admission price to check it out.
Patsy Cline's career tragically ended after she died in a plane crash in March of 1963. Her hit songs include Walking After Midnight, I Fall To Pieces, Back In Baby's Arms, and of course the most played jukebox record of all time – Crazy. Her voice was unmistakable and soothing. Her life story was inspiring. Raised in the small Virginia town of Winchester, Cline overcame odds and obstacles most would deem insurmountable. She was sexually abused as a child, survived rheumatic fever at age 13, and nearly died twice in car accidents.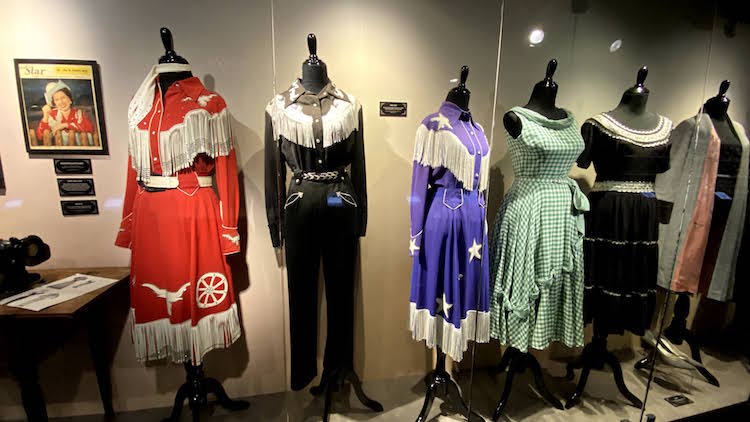 Cline was a trailblazer for women in the music industry and one of the first country performers to cross over into pop music. She was known for being tough and determined. She reportedly recorded the song Crazy while using crutches after her second car crash that had thrown her through a windshield.
The Patsy Cline Museum is rather small but does a really good job at showcasing many unique artifacts relating to the singer. Any die hard fan will love seeing all of her outfits and apparel. Even her favorite watch that was recovered from the plane crash site is on display. Then there are cases full of record contracts, correspondence, and even the handwritten lyrics to songs like I Fall To Pieces. I personally liked seeing her handwritten "set lists" that she'd use for concerts.
One interesting exhibit is an actual booth from Gaunt's Drug Store, one of Patsy's early jobs. She dropped out of high school and became a waitress to help support her mother and siblings. Around the corner is furniture from Cline's family room where she loved spending time. The museum also has her kitchen table and furnishings.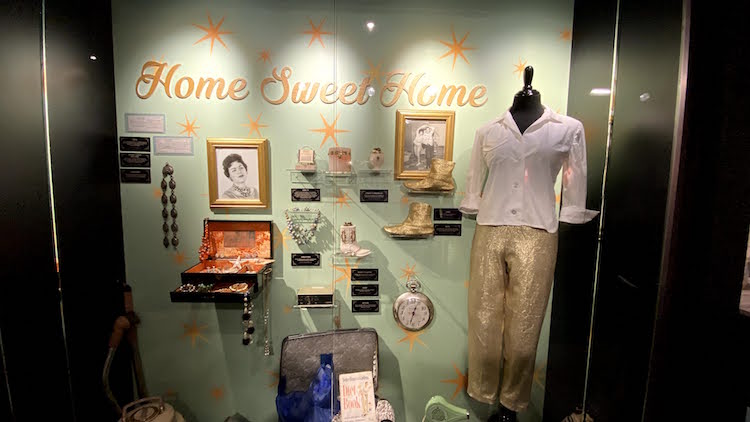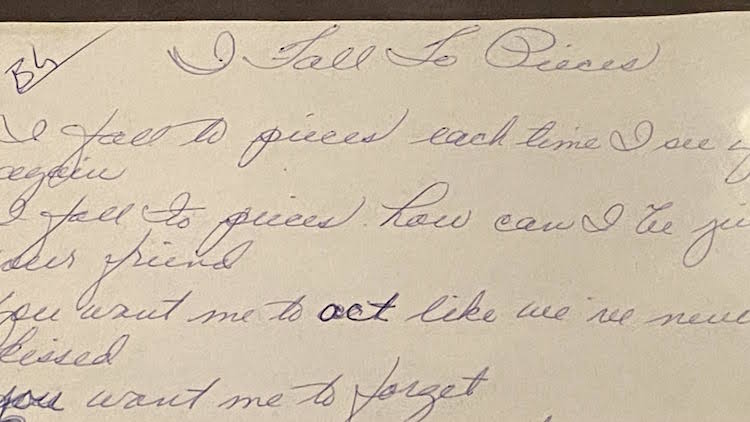 While the average visitor may not find it that interesting, a hardcore Patsy Cline fan will love seeing quirky personal artifacts like her personal hair dryer and the suitcase she used when traveling. There is also a short video presentation that gives some background on her life.
So the burning question is – is it worth visiting the Patsy Cline Museum? The answer honestly depends on how big of a fan you are and what your other plans in Nashville happen to be. If you've loved her music and know her story inside and out – you'll really enjoy your visit. A casual fan – probably not as much. However, before you cross it off your list, there is a way to save some money and make the visit worth your while.
Nashville offers a Music City Total Attractions Pass that gets you admission into six different tourist spots around town. This is a terrific deal – and currently includes the Patsy Cline Museum as one of the potential spots. It also includes popular attractions like the backstage tour of the Grand Ole Opry, the Country Music Hall of Fame , RCA Studio B, and the Parthenon to name a few. If you're going to be visiting Nashville for a long weekend or staying for more than a day, this is a great option to see a lot of cool things and not feel like you've overpaid on any one experience.
If you're looking for the cost to visit the Patsy Cline Museum, you can check out their website. The Patsy Cline Museum is located directly above The Johnny Cash Museum on Third Avenue South in downtown Nashville.