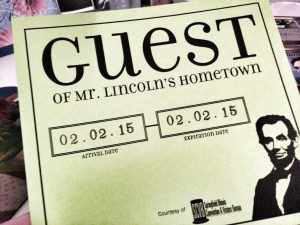 The state of Illinois is crazy about Abraham Lincoln.  Everywhere you look – there's a reference to the 16th President that called the 21st state his home.  Springfield is the state capital and full of incredible hot spots for discovering Lincoln history.  Whether you're teaching your kids history or you like being up close to Presidential artifacts – Springfield is a terrific destination for a road trip or a stop along the way.
All of the sites are close enough together that you can see all of them in a single day with a bit of planning.
The only home Lincoln ever owned should be your first stop when you visit Springfield.  He lived in this home until he became President and you can step inside it, even touch the original hand rail up to the second floor that Lincoln himself used.  Very few people are allowed into the house each day – a limited number of tickets are available from the National Park Service that runs the property and the surrounding block of other Lincoln era houses.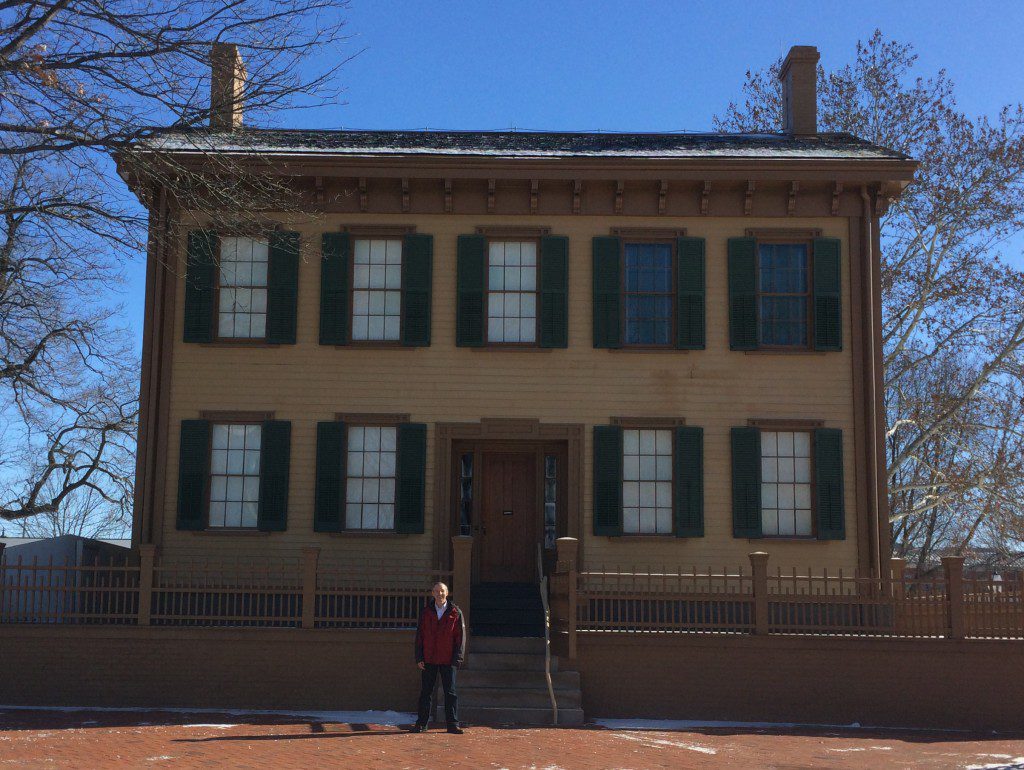 Lincoln's burial site is also in Springfield.  It's a short drive from either the museum or home.  The large tomb is near the back of the Oak Ridge Cemetery where you'll find a Lincoln statue out in front.  The statue has a nose that's supposedly lucky to rub – you'll also see where folks have left pennies, in honor.  (Or perhaps because nobody has any use for pennies anymore.)

The highlight of the visit to Springfield is the Abraham Lincoln Presidential Library & Museum. This is an amazing place that will get you up close and personal to the life of Lincoln – in all segments of his life.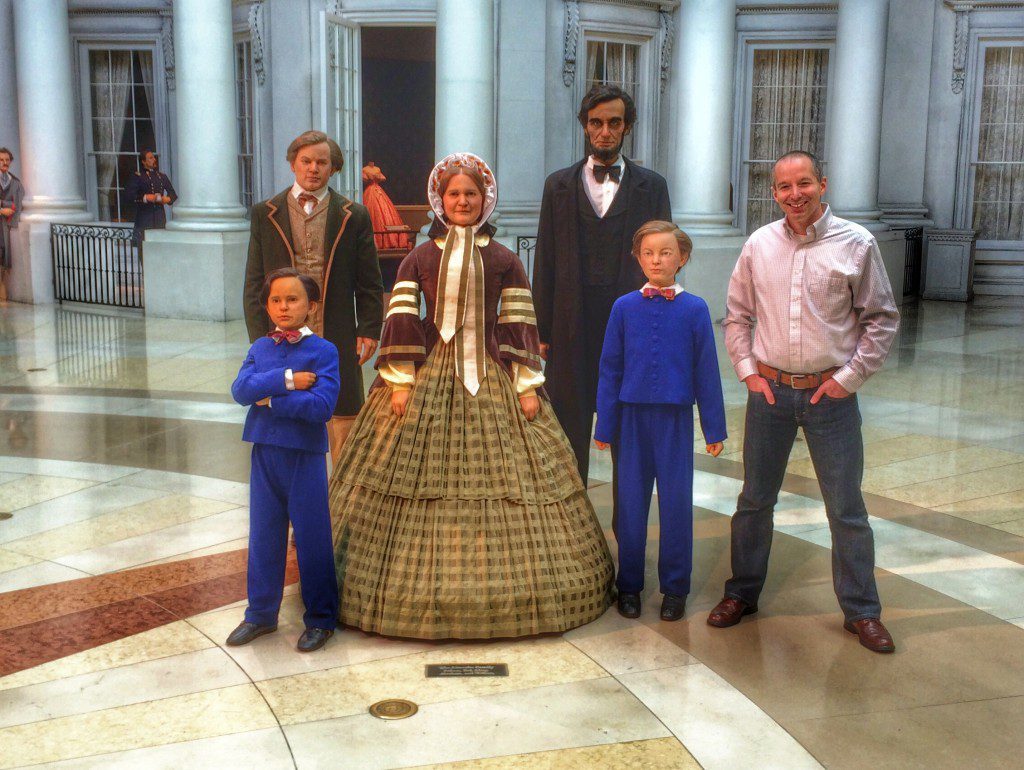 It's a great place for all ages.  Kids in particular will benefit from a visit as they'll be able to see up close things they've read about in history class.  You can read about Lincoln's death all day long in a book – but standing inches away from the blood stained gloves the President was wearing as he died is more powerful than anything in a book.   The most popular artifact for school kids, according to folks at the museum is a Lincoln hat.
My personal favorite part of the museum is the exhibit that features posters from Lincoln's presidential campaign.  For anyone that says politics is awful at the moment – hasn't studied history.  Today's politics is 100 times better than it used to be.  Some of the things written about and promoted by opponents of Lincoln would never fly in today's politics.
Other sites around Springfield include the law office where Lincoln once practiced law as well as the old state capital where Lincoln served in the Illinois legislature.