There's nothing quite like the view from behind the steering wheel of a giant John Deere tractor. Each day, people in all corners of the globe climb inside these mighty green and yellow machines and keep the world's most precious land in top notch shape.
Country music star Kenny Chesney once sang about how women found his tractor "sexy". Watching the way female visitors in the John Deere Pavilion gazed in awe at the models on display – the lyrics now make much more sense.
Here in the Quad Cities – the John Deere company gives city folks (like me) a chance to see up close just how mighty these vehicles really are. For most of us – our only real exposure is a quick glimpse of a farmer cutting grass along a two-lane country back road.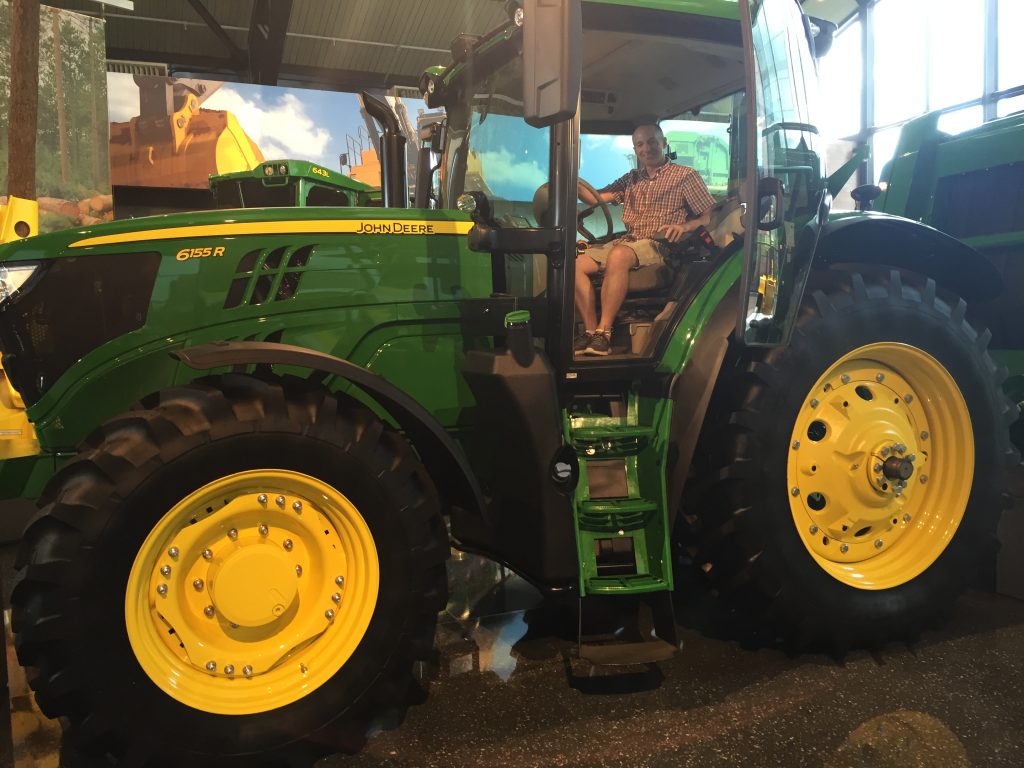 No doubt the thrill of controlling one of these beasts is quickly replaced by the sweat of hard work and grueling hours that farmers endure. But, it certainly must be fun the first time you look out that big windshield and steer a new tractor over your very own piece of land.
Inside the John Deere Pavilion, guests will learn about the wide reach of this global brand all the way from Moline, Illinois. Not only can you climb inside or on top – but you'll walk away with a better understanding of why the company has become so important. Whether it's a small farm in Germany or a corn field in rural Iowa – John Deere is now an integral component in maintaining the world's food supply.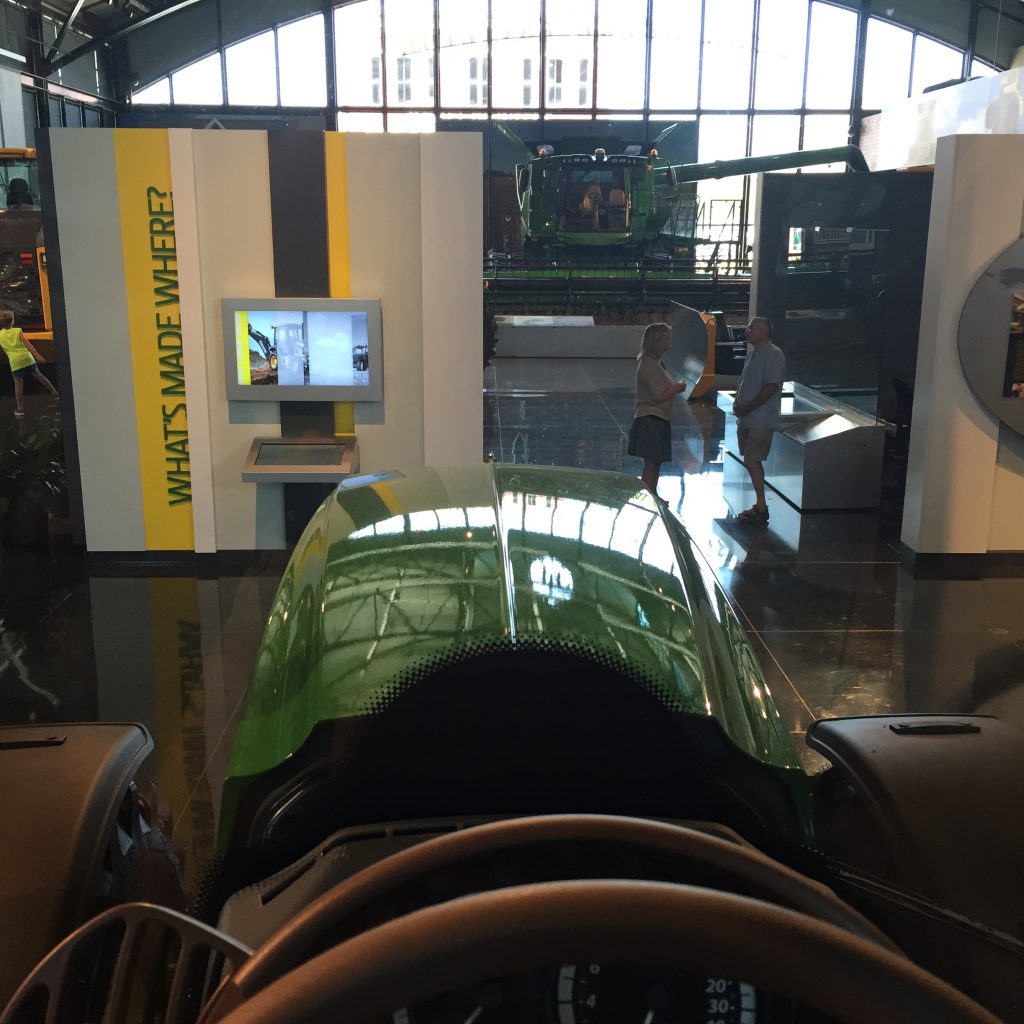 Company historian Neal Dahlstrom notes that John Deere died in 1886. Which means he never actually saw a tractor. "He built his first plow in 1837 but it wasn't until after 1918 that the company made tractors as the signature product."
The story of John Deere – a blacksmith, entrepreneur and even a Mayor is told through interactive exhibits in the pavilion and in other John Deere company attractions throughout Illinois and Iowa. There are more than ten different stops in the region that take visitors up close and in person to the manufacturing process and historic sites. Outside the John Deere Pavilion you'll find an official store to buy toys, hats and other company swag with the trademark green and yellow colors.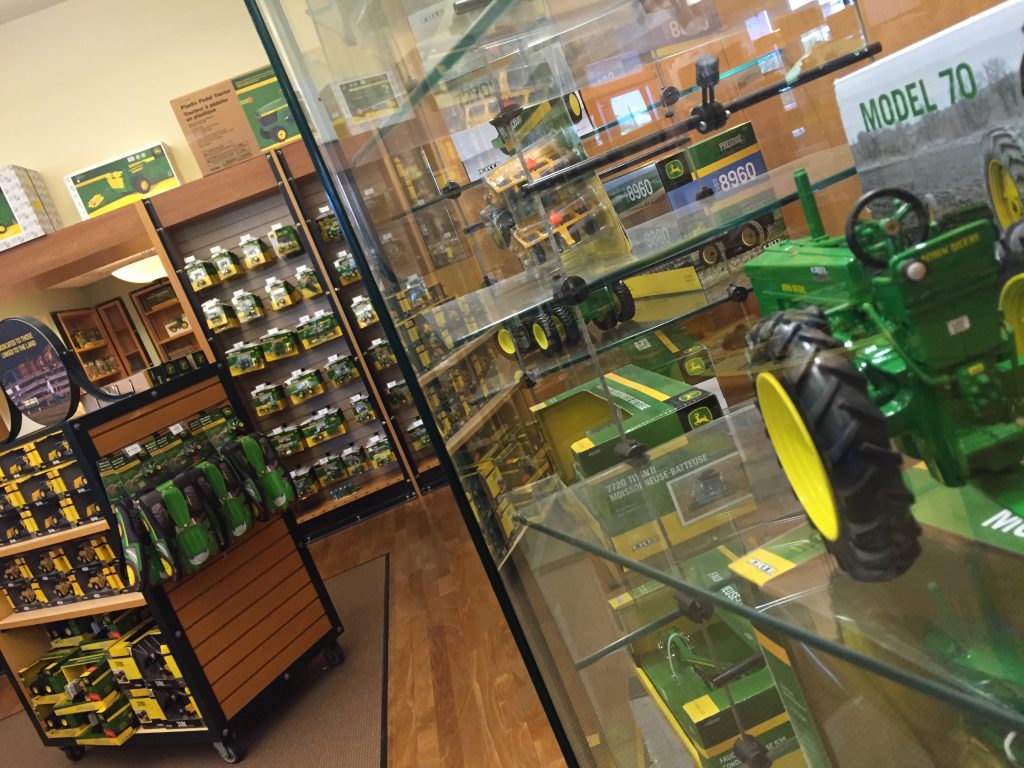 "If you're thinking about coming here – consider setting aside a couple of days. There's much to see and experience" says Brigitte Tapscott who manages the John Deere Pavilion.
"You can tour the world headquarters or the combine factory and even the Dixon, Illinois historic site where it all began."
Of course, in my opinion, the coolest display was the new automatic lawn cutting machine called the Tango that cuts your grass for you. Sadly, they aren't available in the United States at the moment – but hopefully soon.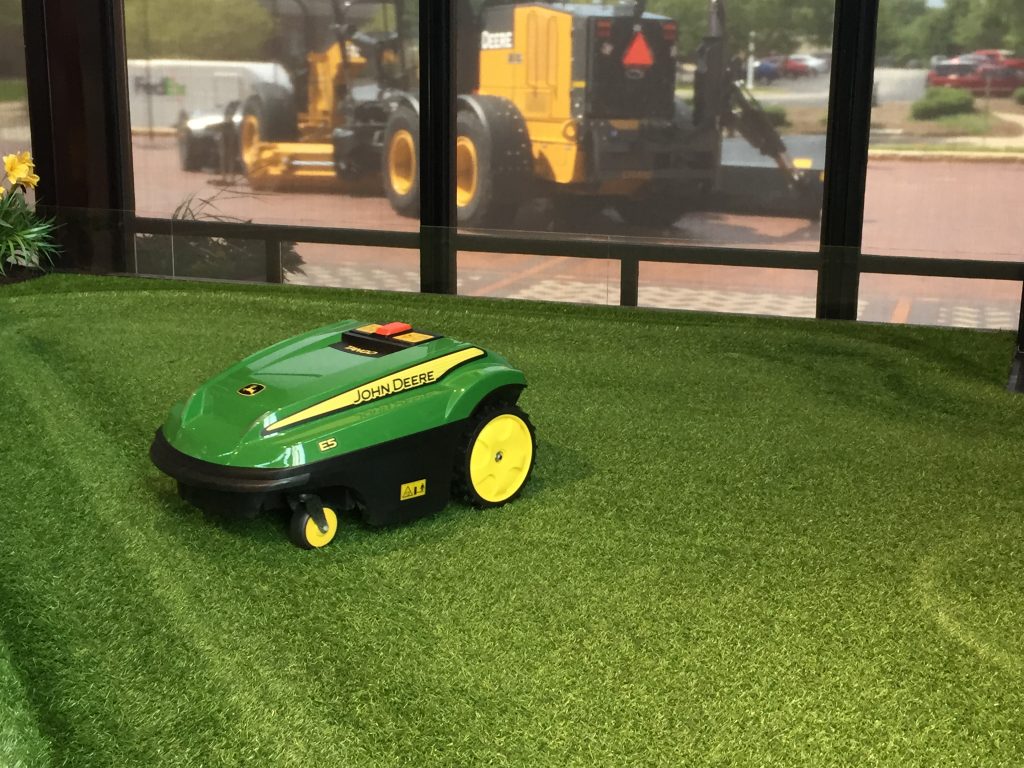 To learn more about visiting the John Deere Pavilion or any of their tourist sites you can check out: visitjohndeere.com