Chances are – Peoria, Illinois has not been on your list of places to escape for a getaway or a last minute road trip.  Located about half way between St. Louis and Chicago in central Illinois, Peoria is worthy of a visit – even if just for a place to spend a few hours on your next mid-west adventure.
Best known as the world headquarters to Caterpillar – Peoria is a town with plenty of things to experience.
Caterpillar Visitors Center
Wildlife Prairie Park
This is a hidden gem just outside of Peoria with lots of great hiking and biking trails.  Yes, there are animals, including a domesticated bison named "Big Mike".    But, the animals aren't really the best part of the park – it's the park itself.  You can rent cabins, be in the "great outdoors" and enjoy nature.  If you like to play disc golf – Wildlife Prairie Park runs one of the best courses in the U.S.  In fact, it's so popular that the national championships are held there annually.
Peoria Riverfront Museum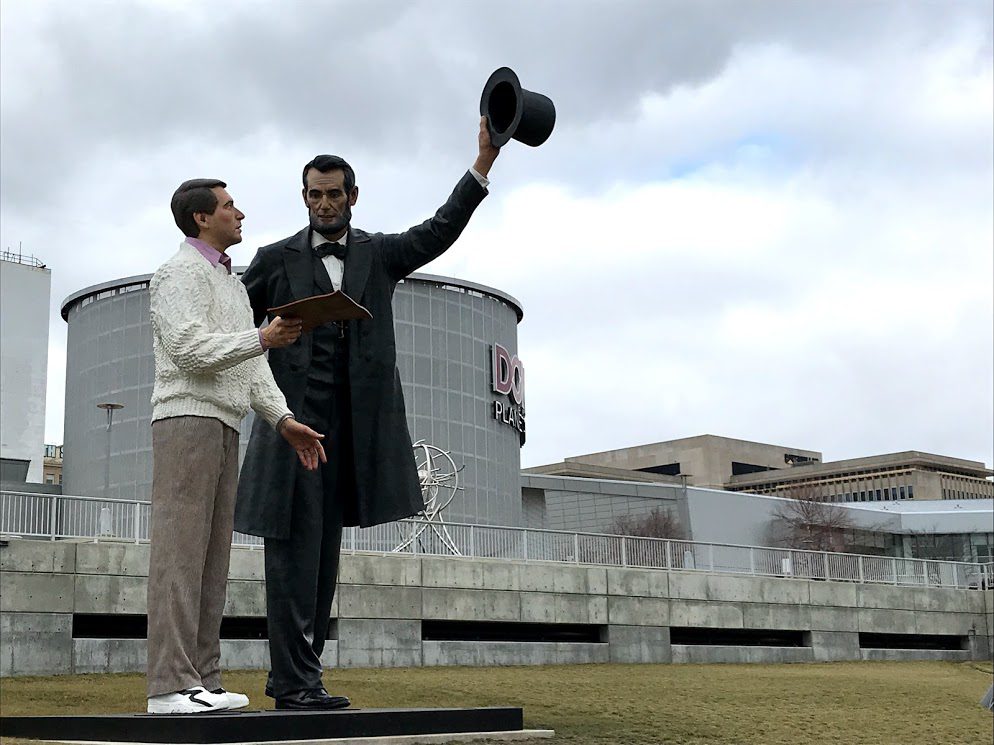 The Peoria Riverfront Museum is a state of the art educational museum that features a planetarium, and year round exhibits.  The current featured exhibits highlight 200 years of Illinois being a state and a separate exhibit on mythical creatures like dragons and unicorns.  It's worth a visit – note that it's closed on Mondays.
Best Pizza In Peoria?
If you're a pizza snob like me, you will absolutely love Sugar Wood-Fired Bistro.  For starters, it only takes 4 minutes to cook your pizza.   Thinking back to my meal, I wish I had ordered about 12 of them to take back home to St. Louis.  Everything about it was perfect – the crust was thin without tasting like a cracker.  The perfect amount of cheese and since I mentioned the crust – that was actually the best part!
I cannot recommend this place enough – and from now on, I will absolutely pull off the highway and eat here when I travel between Chicago and St. Louis, where I call home most of the year.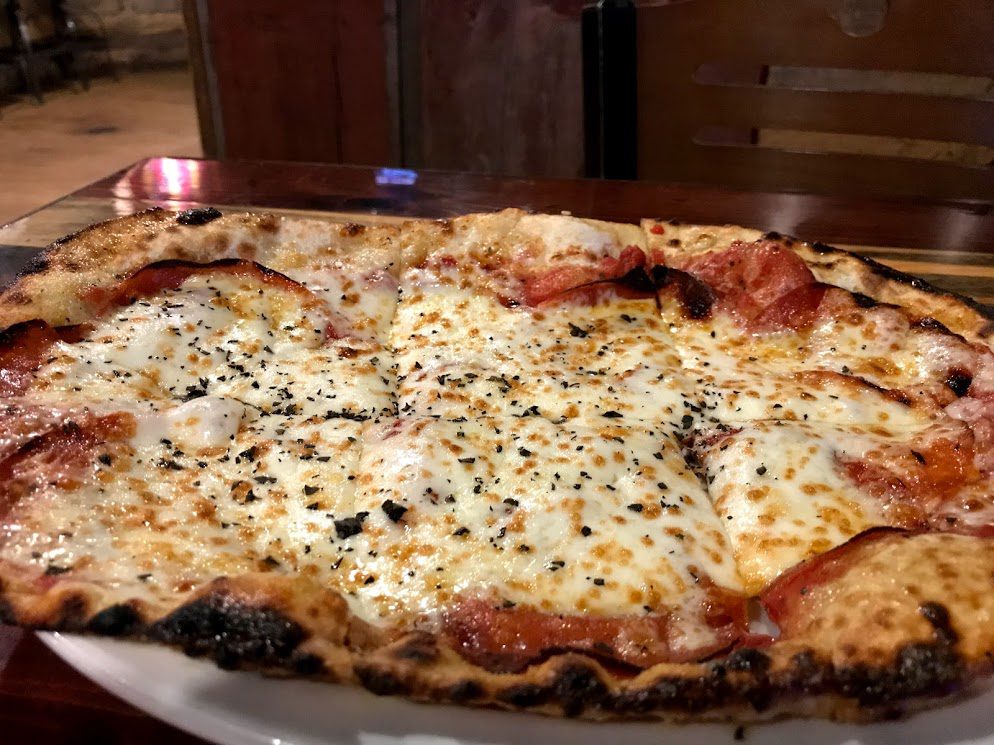 Other Things To Note:
Peoria is the hometown of comedian Richard Pryor.  You can grab a photo op with his statue while exploring through town.
If you're looking for a local favorite dining experience – check out Jim's Bistro in the Peoria Heights neighborhood.  Great comfort foods like steaks that are served with baked potatoes the size of your head.
Have a couple days to spare?  Maybe check out Fired-Up and make your own pottery project.  Lots of fun things to create and they can ship it back to your home!
Where To Stay?
The Marriott Pere Marquette is a beautiful hotel within minutes of all the area attractions.  The building is gorgeous and the rooms are modern with a historic twist.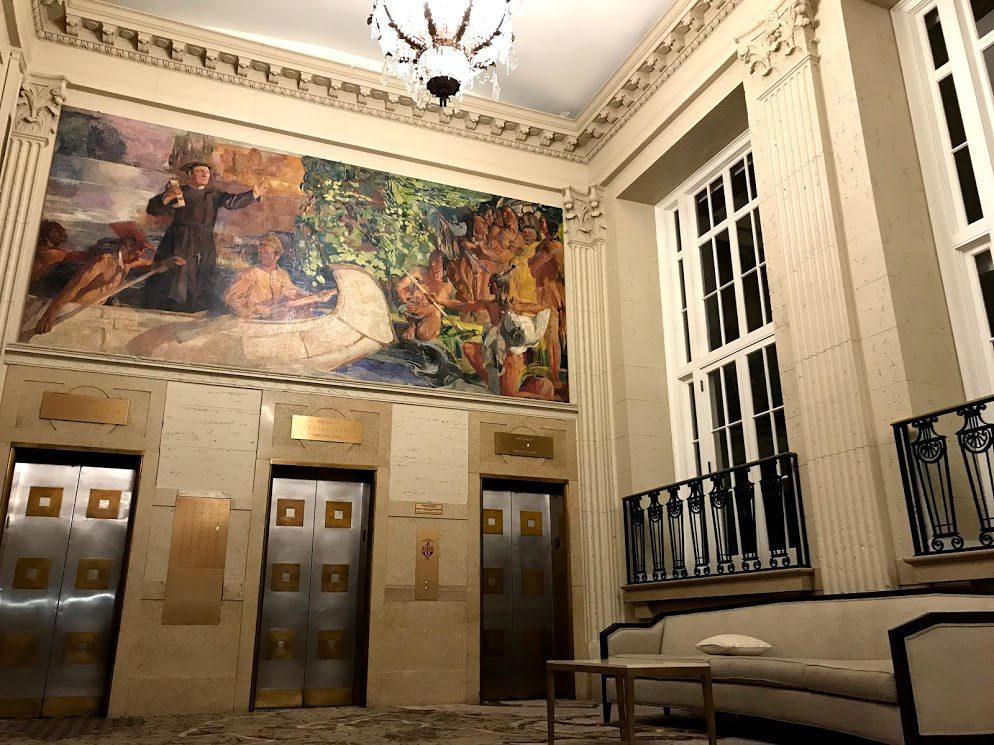 I actually caught this really cool photo inside of their elevators!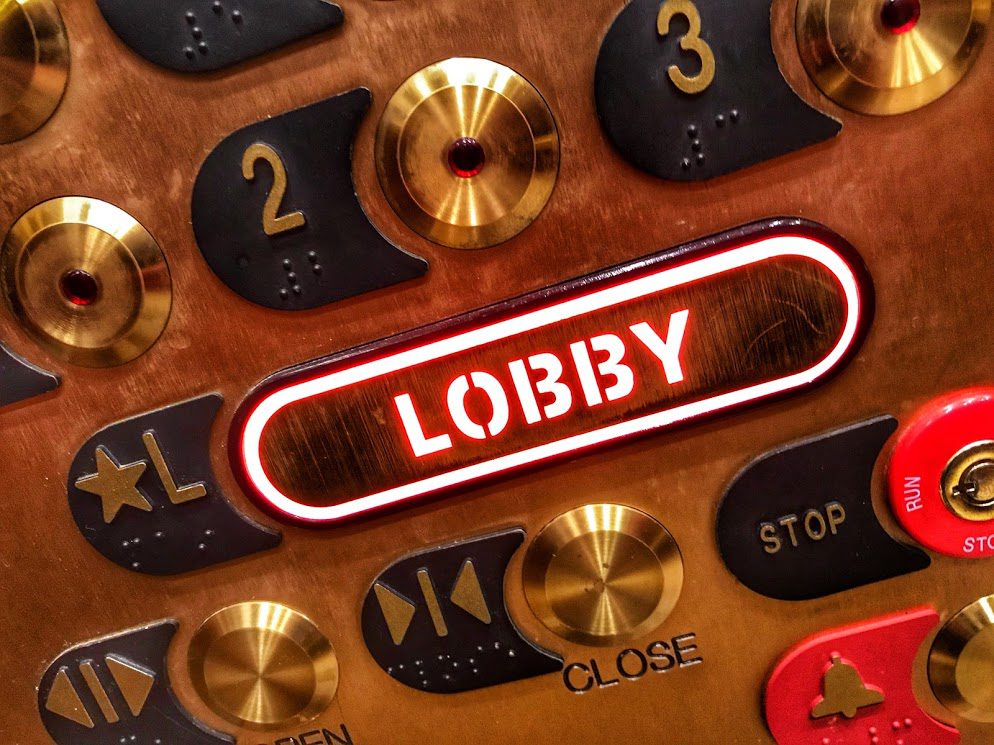 For other area attractions and to learn more about visiting Peoria, feel free to reach out to the folks at Enjoy Peoria!