Springfield may be the third largest city in the state of Missouri but I can't be the only one that was surprised to learn how much this place has to offer – both for residents and for visitors like me.
The famous Route 66 got its name here.  Brad Pitt and Wild Bill are from here.  Some little fishing equipment store is based  here. (We tend to use a lot of sarcasm for you new readers.)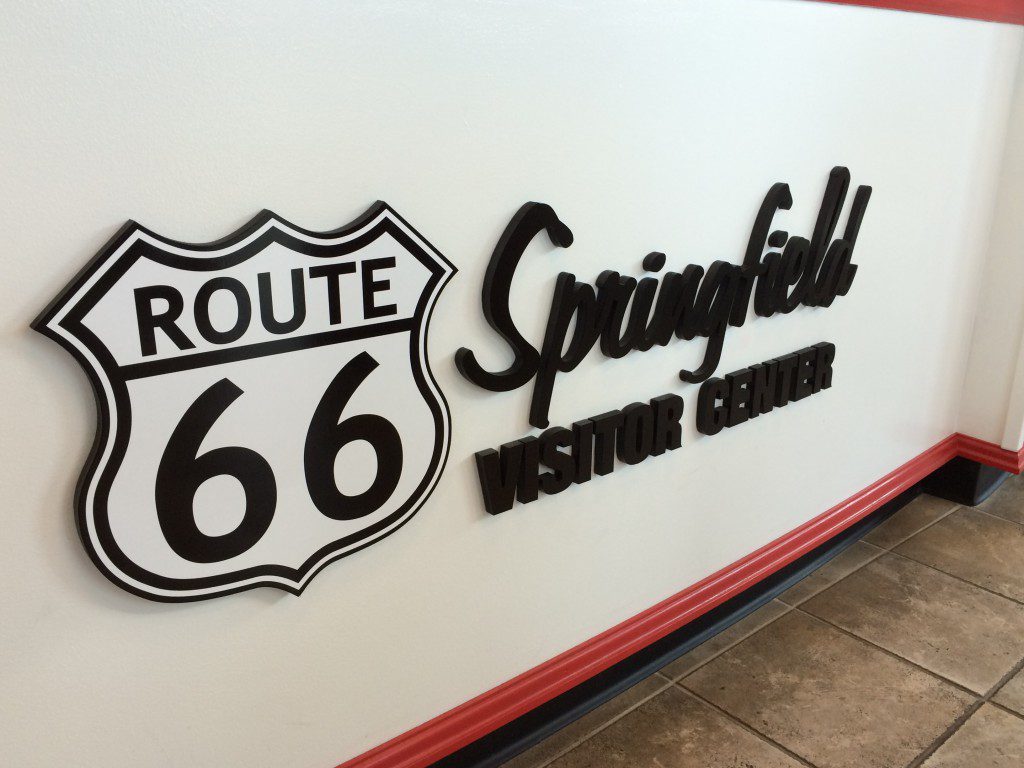 I was in town to visit the Hotel Vandivort that recently opened in downtown Springfield.   It's a very cool boutique hotel that will specifically interest younger travelers who like hip furniture, gadgets and fun cocktails.  (I played with the electronic window shades for ten minutes.)  The owners, John & Karen McQueary are Springfield natives and first time hotel operators.  While that could have been a potential pitfall – turns out it worked in their favor.  Inside you'll find a lot of outside the box designs and decor.   The main lobby is designed to give guests an option of where to mingle without feeling totally separate from the other guests.
Having only been open for barely a week during my visit – it was incredible to see how many locals stopped by with friends,  grabbing a drink and enjoying a new "hang out" place downtown.   For a Thursday night – it was certainly hoppin'.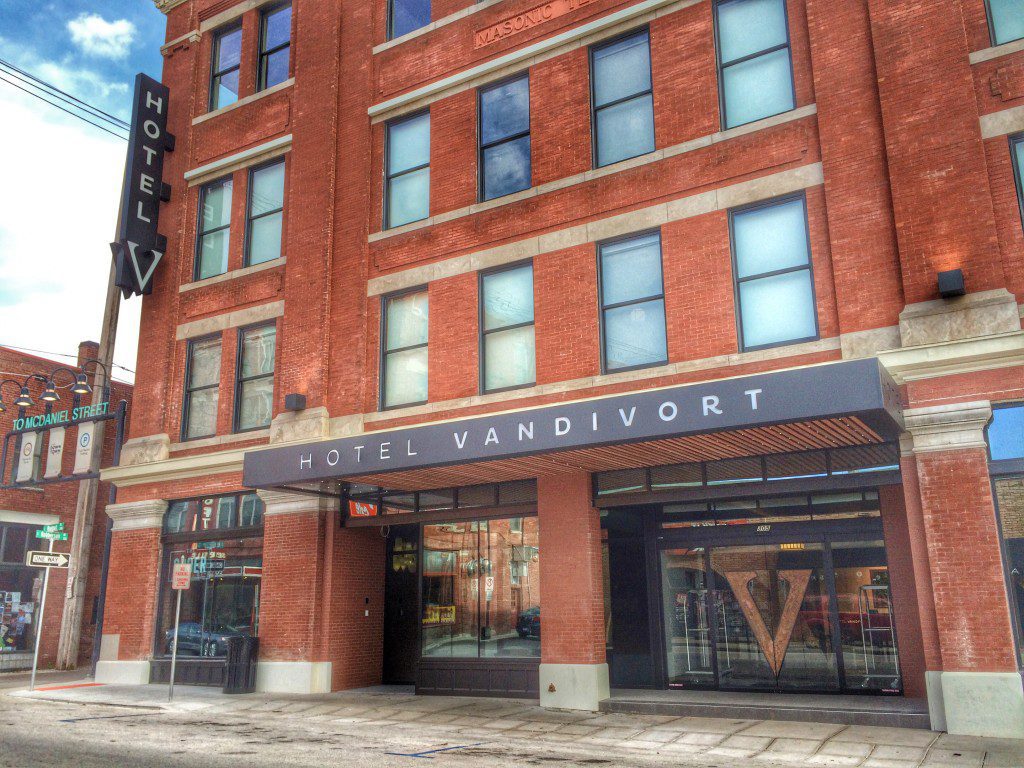 While I'm not an expert on hotels or design or – well, anything…  I couldn't stop raving about the chairs that were designed for Hotel Vandivort.  You could almost find a seat that fits any mood or situation you could think of.  The place also welcomes pets.
The food at The Order was top notch – I had an amazing steak that could be cut with a butter knife.  There are lots of fun options for breakfast as well – house made pop tarts, anyone?  Chef Zach White uses locally produced food and specializes in "modern Missouri cuisine".
The rooms were comfortable and spacious. Although as a guy – I never know what I'm supposed to do with all of those pillows?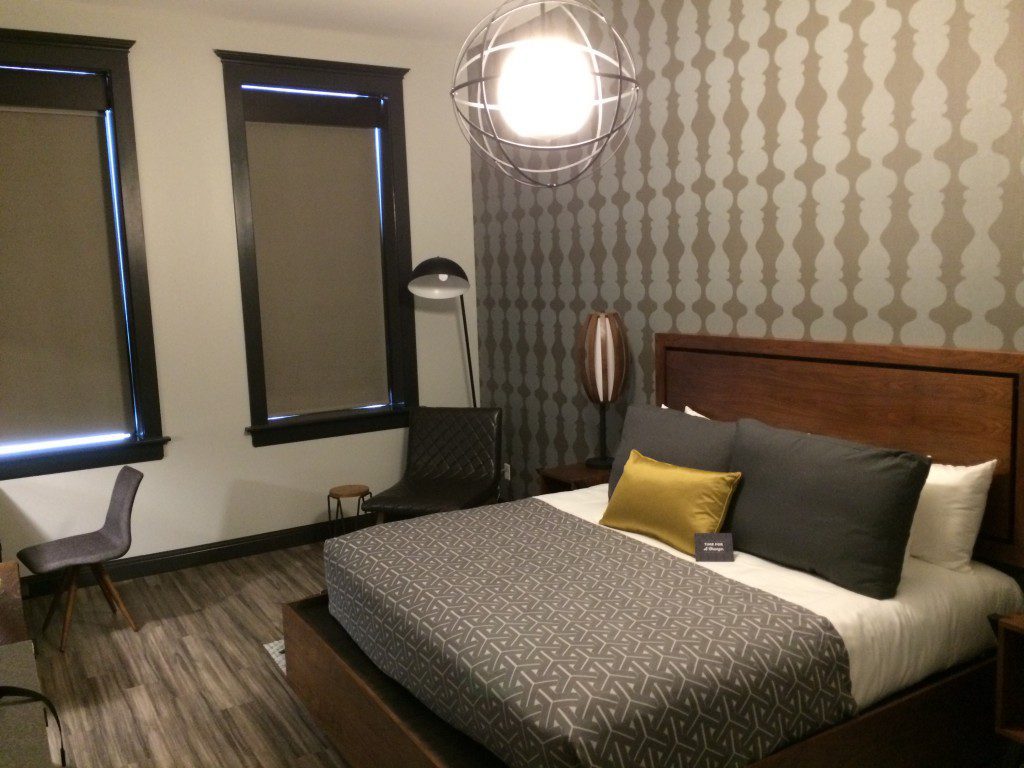 Springfield has a lot of great stuff that's just a short drive (or walk) from the hotel.  I hinted at Bass Pro Shop which continues to be a huge draw in the region – it's massive as you might imagine but not overwhelming.  There's something to pique the interest of everyone – including those that don't do "the outdoors".
While Bass Pro may be the top thing to see in the area – there's so much more that can keep you and your family entertained for a weekend visit or even a week long vacation.  Be sure to check out Fantastic Caverns – a drive through cave that takes you on an hour long trip under the Earth for awesome views of rock formations – and cool temperatures.  (A bonus in the Summer heat and humidity you're likely to find in Springfield.)
If caves are your thing – also check out the Smallin Civil War Cave.  It's a walking tour of the cave but an interesting history lesson as well – as you'll hear stories about Missouri's role in the Civil War and how torn apart many of the area families were at the time.  And again – it's a cool place to be on a hot Summer day in southern Missouri.
During our visit we checked out the Springfield Botanical Gardens and enjoyed a peaceful walk around the grounds enjoying views of the 114 acre complex – largely maintained by area volunteers.   After a stroll through the Japanese Garden, consider a visit to the Wilson's Creek National Battlefield – another Civil War experience with a well done film at the visitors center and a tour of the first major battle to take place west of the Mississippi.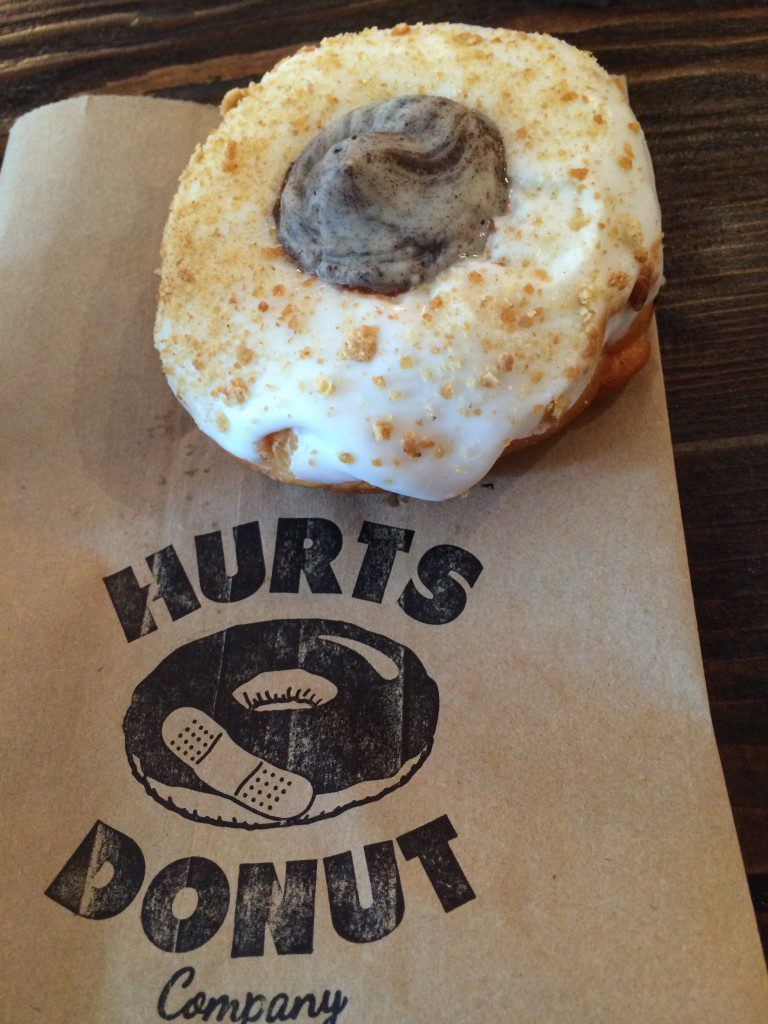 And a visit to town wouldn't be complete without a sweet treat at Hurts Donuts.  It's a donut shop that specializes in fun, and delicious themed pastries – including the Oreo Cheese Cake option that started off my morning.  You can even order a donut shake – just be ready to run a few miles to work off the calories.
Springfield has an excellent minor league baseball stadium in Hammons Field.  An affiliate of the Saint Louis Cardinals – there's not a bad seat in the stadium and there are plenty of fun games that keep the visitors amused in between innings.  Food is always cheap at minor league games and tickets are next to nothing.  If you're lucky you'll see a rain delay and get to watch interns try and put the tarp on the field – that was almost as entertaining as the game itself.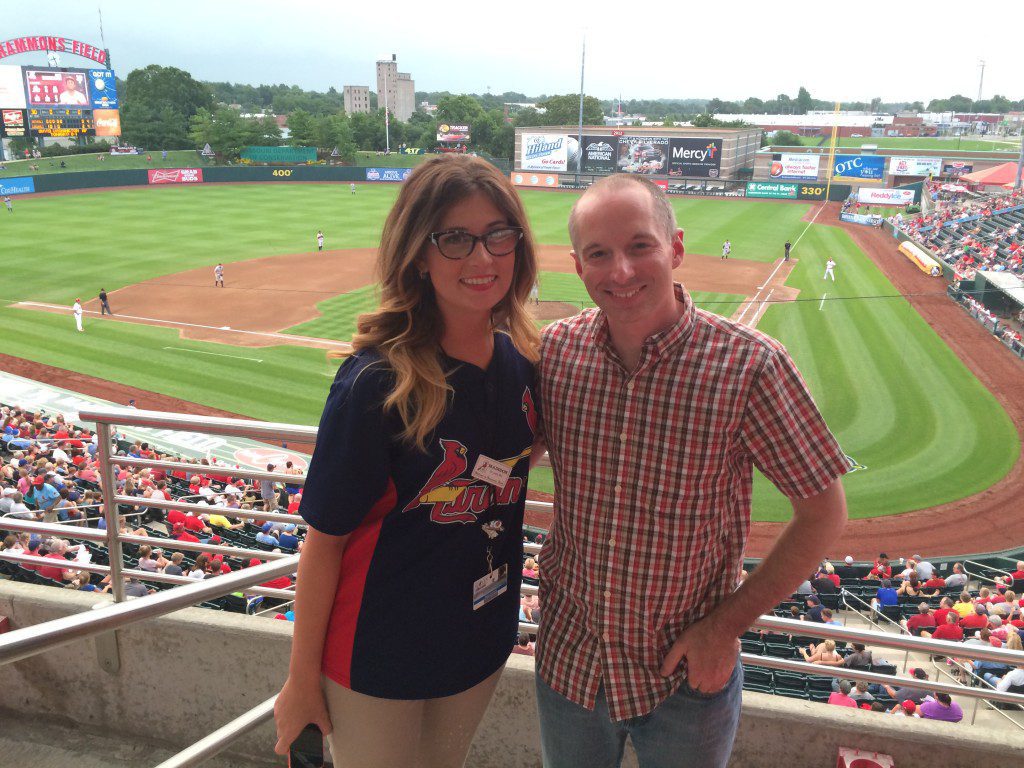 Hammon's Field was named "Best In Show" in the Texas League for ballpark entertainment.  It's also been named "Field Of The Year" in 2014.  You never know if you'll be watching a future Saint Louis Cardinal – Kolten Wong, Matt Carpenter, Lance Lynn and Michael Wacha are among the players that came through Springfield before hitting the big time.
Springfield is not just a great place to visit – but a great place to call home.  During the baseball game, I caught up with Anne Diven who recently moved back to Springfield where she graduated from college just a couple of years ago.   Anne and other locals remarked that they enjoy the small town vibe with many of the benefits you'll find in a big city.  A proud Kansas City Royals fan in the suite next door to us told me he loved Springfield because he finds the people here to be "real" unlike his previous upper class neighborhood in KC.  "I don't see a lot of soccer Mom's in BMW's trying to out-do each other on the social scene – people in Springfield are generally just regular people and proud of it."
It's one of the reasons John & Karen opened Hotel Vandivort in their home town.   It's one of the reasons Springfield's Mayor Bob Stephens loves this place, too.  When I jokingly asked him "Why on Earth would anyone want to be a Mayor?"  Mr. Stephens said "It's a pleasure to be Mayor of a place like Springfield.  The people are just fantastic.  The community is wonderful with so  much to offer."
And while the Mayor didn't list it as a reason to visit – I certainly will – Springfield is home to the world's largest fork!  Call me crazy but I live for this kinda stuff – road quirk, if you will.   It's a little tough to find – but at 35 feet tall – don't worry, you'll see it eventually.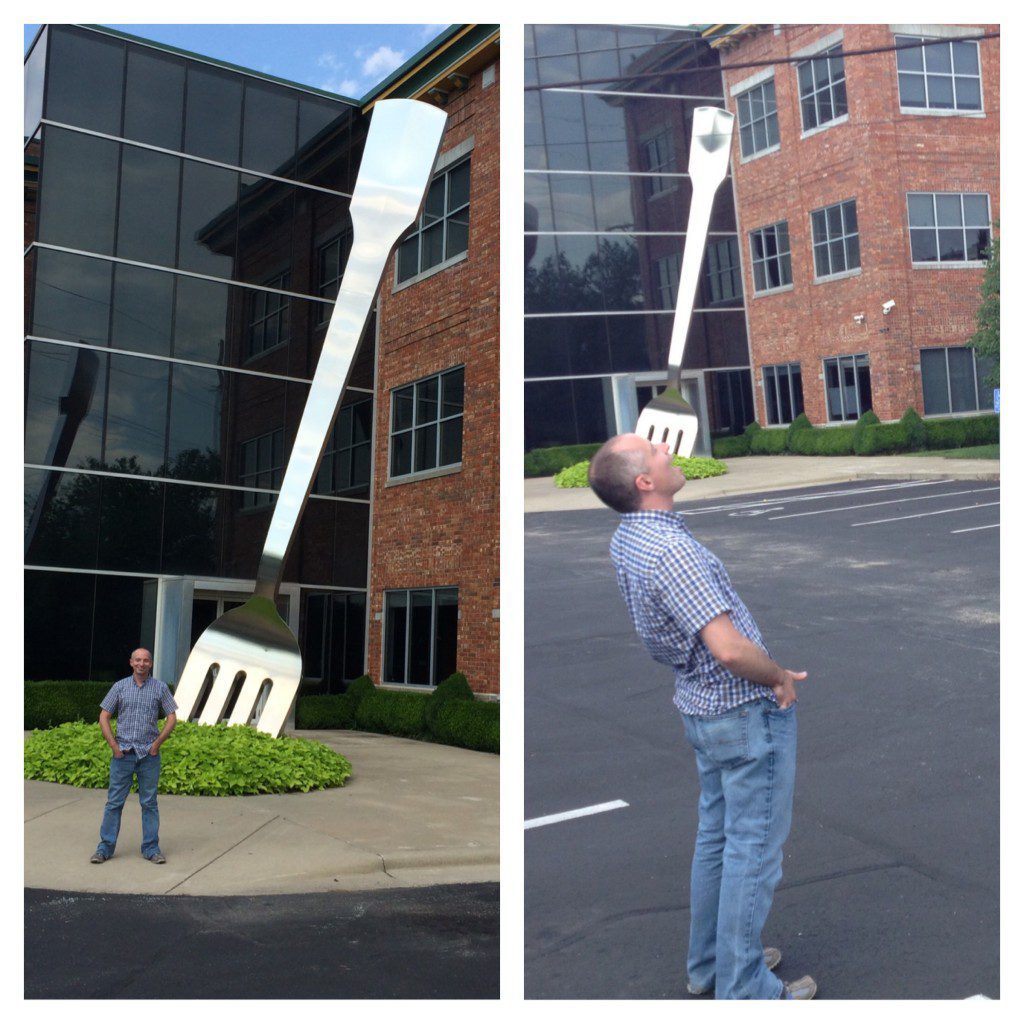 For more information about visiting Springfield – check out: www.springfieldmo.org   or for Hotel Vandivort check out:  www.HotelVandivort.com