Taking photos has always been a big part of the road trip experience.  Now in a digital world, those photos have become even more important as you share your travel experiences with family and friends.  People often tell me that I'm a great photographer.  I'm flattered.  But, the truth is – I'm not the perfect photographer and have very little formal training. Of course, I took classes way back in high school and have watched my share of YouTube tutorials over the years.  But, none of that really counts.   I also don't spend fortunes on equipment or worry about how my images compare to other photographers.  In other words – I'm probably just like you.
In this article, I want to share some basic things that I've learned over the years as a travel journalist that has helped me produce some great looking photos and videos to compliment my travel stories and experiences.
Before we continue – here are a few of my basic rules:
When possible, try to use what's known as the "rule of thirds". (We'll cover that in a bit.)
Don't always assume a vertical shot or horizontal shot will look best.  Try both.
Use angles to capture unique perspectives.
Be respectful of others when capturing photos. (Don't hog a space to yourself or step in front of others trying to capture shots.)
Selfies SUCK.  (Unless there are virtually zero alternatives.)
What is the Rule Of Thirds?
In photography, an early lesson that's taught is how to set up your shots by basically never placing the subject in the dead center of an image.  Yes, there are times when the rule can be broken and even should be broken.  But, generally speaking – using this rule will make your photos look more appealing.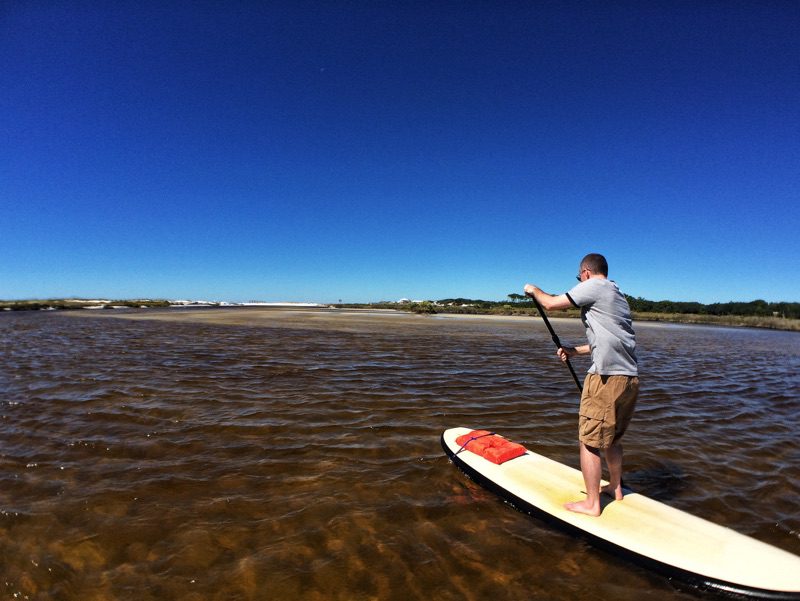 This is an photo that was taken while I was on a paddle board in Panama City Beach, Florida.  Notice how I'm not directly in the middle of the picture?  By placing the subject off center you allow the surroundings to help tell the story.  The water, and clear blue skies help illustrate the activity I'm doing more than just a close up of me on a board.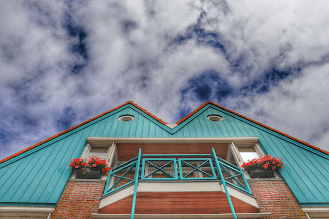 The rule can also be applied vertically.  Notice how the building is only takes up the lower part of the image while the clouds take up more than half.  (This was an apartment building in the Netherlands.)
Also try and use various angles to capture images of things with a unique perspective.  Taking a picture closer to the ground, from around a corner, through flowers or trees, whatever!  Even if it doesn't work out – you can always just delete it!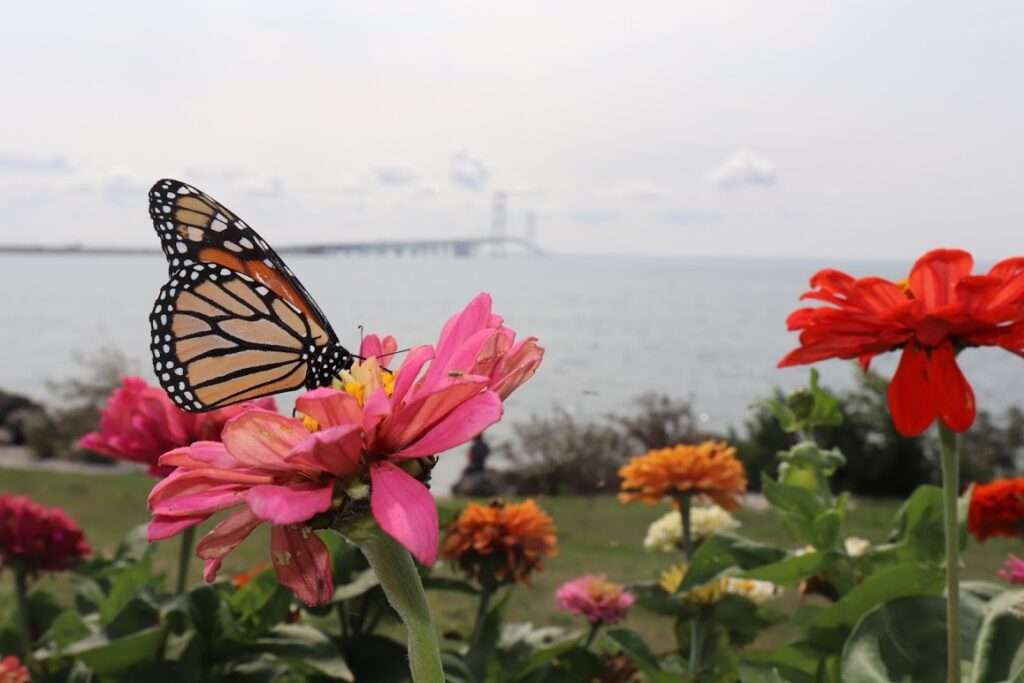 One other tip I've learned over the years – clouds can be your friend! While a beautiful blue and clear sky is what most of us think of as the perfect background – try and use clouds to add some depth or interesting perspective to your photos.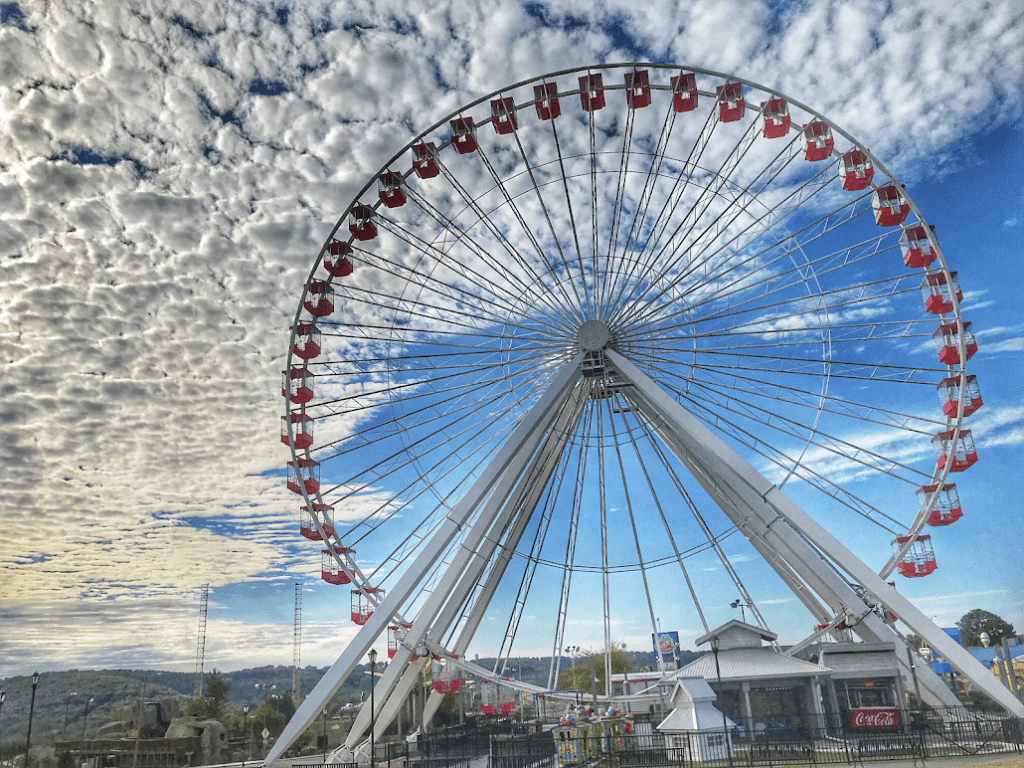 What kind of camera should you use?
Again, if you're still reading this you are most likely the average traveler with little photography experience.  A photographer pulling in six figures professionally may have a different answer than I do.  You're not selling your images, or entering photo contests – you just want nice looking pictures for sharing on social media and for family keepsakes.
A DSLR camera is almost always going to be the best way to get high quality photos.  Having said that – to use them properly requires training and studying of all of the buttons and settings.  It's also not always practical to grab it in a hurry as you usually keep them in a bag for protection.  (They're expensive, right?) They can also be heavy and clunky.
If you're specifically on a mission to take photos while hiking, in a museum, or on some sort of tour – the DSLR is a good bet if you know how to operate your equipment.  (Do you know how to take shots without the flash automatically popping up?  Do you know how to focus?  If you aren't in sync with your camera and its abilities – opt for plan B – using your phone.)
The modern day smart phone can capture amazing images that for the average viewer will look just as nice as something a more expensive camera will produce.   They're also easier to handle and can be put into action in mere seconds.  They're also mostly universal.  Meaning that you can hand your phone to a total stranger to take your picture in a pinch – and everyone knows how to hit that white circle to snap a pic.  You can't usually do that with a DSLR.
A couple tips you might not know about your smart phone:
-Need to adjust lighting?  You can press on the screen (on your subject) and a yellow line will appear where you can scale up or down to make your scene brighter or darker.
-Need to turn your camera on in a hurry?  Most phones now allow you to swipe up from your home screen and the camera is ready to go.  (Saves a few seconds of time if you have it locked and need a pass code.  Also something to remember if someone hands you their phone, it shuts off, and you don't know their pass code.)
Sorry, but selfies suck.  But if you insist on doing them – try this tool.
As much as I hate selfies, occasionally I'll take one since I tend to travel solo.  But most people are horrible (including yours truly) at taking them.  So I bought a selfie stick!  I rarely use it but when I need it – it comes in very handy.  But, most selfie sticks are garbage.
The one I purchased is made by SelfieWorld and it's solid!  It comes with a bluetooth button that you can hold in your hand (or hide in your pocket) and press it when you want to take the picture.  The grip is also amazing.  You can put your camera on it or even a GoPro.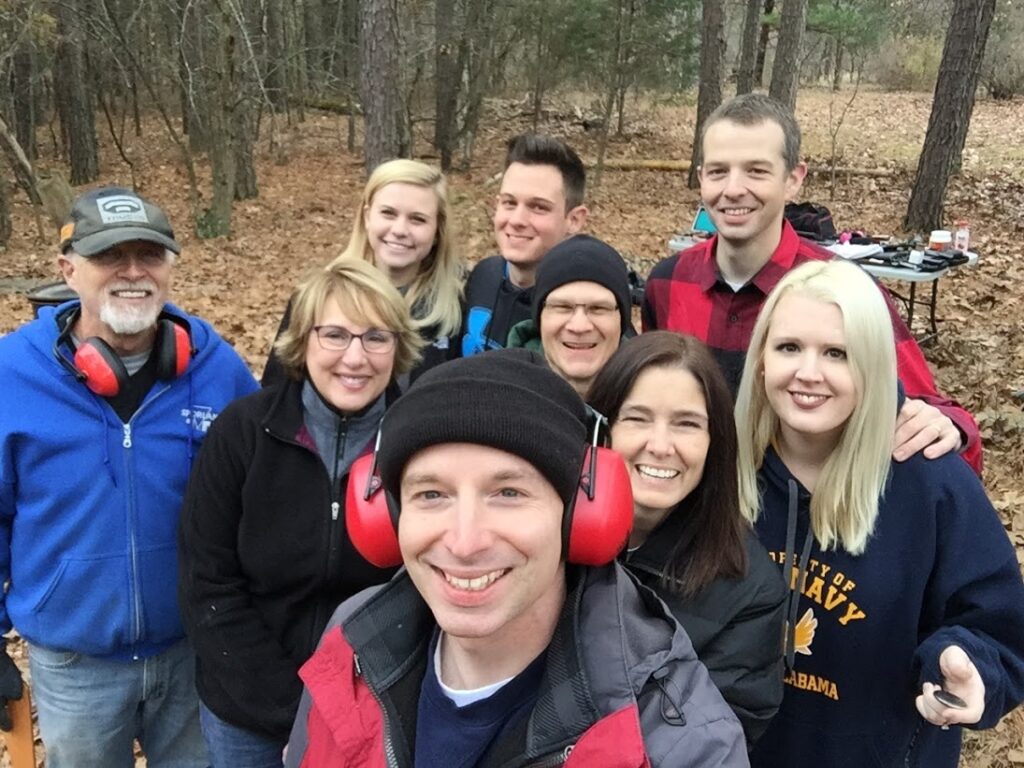 Go Pros are fun to capture travel video but there are cheaper options.
A GoPro is an awesome piece of equipment that can get some exciting footage from your road trips or experiences along the way.  They can be attached to your vehicle, bike, or even on your body if you're hiking, climbing a rock wall, or zip-lining.
The downside to GoPro is that they're expensive.  I own the latest GoPro HERO7 which produces incredible video.  It's also priced at a whopping $400 which is a lot of money to invest in something you may only use a few times a year.
I also own a couple of similar action cameras that are produced by the company ACTIVEON. They even have a waterproof option.  Mine only cost about $40 brand new.    You can add other accessories like a bike mount, suction cup, etc.  There's also a free app for your phone where you can stream your footage and edit.  It's a terrific alternative to the more expensive GoPro camera if you simply want to capture some occasional footage for your own personal use and are not a "professional" videographer.  And yes – the ACTIVEON images and video are in full high-definition.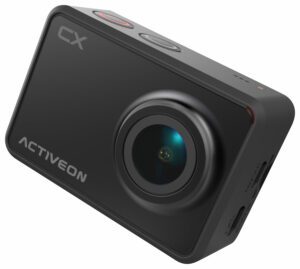 Stop filming vertically!
There is nothing more annoying than seeing someone share a video, especially if it's a live Facebook video, that's being filmed vertically.   Stop doing that!  Videos should filmed horizontally with few exceptions.  (Instagram, for example can handle vertical video nicely in it's story feeds.)
Your television is horizontal.  A movie screen is horizontal.  Your laptop is horizontal.  And yes, your phone can be viewed horizontally for best viewing of videos.
It can be a little more difficult to film that way but it will look better for everyone watching later (or live).
Food photos!
A couple of talented photographer friends insist that taking pictures of food is always done best looking down at your subject.  Making sure that you're not creating a shadow from nearby light, an overhead shot will produce the highest quality food pics.
Natural light is best when possible and try to include some background as well.  (A picnic table, checkered tablecloth, etc.)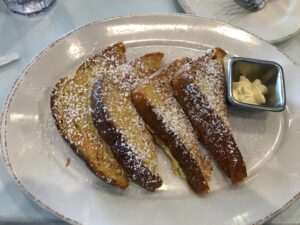 Another note – most restaurant employees hate that people take pictures of their food for a variety of understandable reasons.  Don't be a jerk about it or waste too much time.  If you insist on capturing an image of your mouth watering meal, be classy and take a quick pic.
Favorite Photo Apps and Websites
If you consider yourself the average traveler that just wants to up their photo game a notch – there are a handful of free websites and apps that you can use.
One thing to note – your image should speak for itself without too much doctoring.  Unless you're hell bent on creating a piece of artwork (with lots of edits and filters) – simply touching up a photo with small crops or maybe a lens blur is usually just fine.
Canva – a great, free alternative to Photo Shop that most people can figure out pretty quickly with trial and error.  It's a web based program but also has an app you can put on your phone with most of the same features.  (canva.com)
Google Photos – Google offers a free storage app that can free up space on your phone and serves as a great way to find past photos while on your laptop.  Granted most phones now include way more storage than we need – it's still a nice tool to help organize or share your images.  (photos.google.com)
Snapseed – This is one of my favorite photo editing apps.  It's also free and offers a lot of options to brighten up, add color to, or fix your photos.  Just be careful not to over do the edits as the overall quality diminishes with each edit.  (Snapseed in Google Play Store)
Color Pop – I forget about this one but when I rediscover it – it's fun to play with.  You can make your photo black and white and then highlight one or two things that you want to appear in color.  It can be tricky to use – try zooming in as much as possible when adding color back into the picture. (Color Pop Effects in Google Play Store)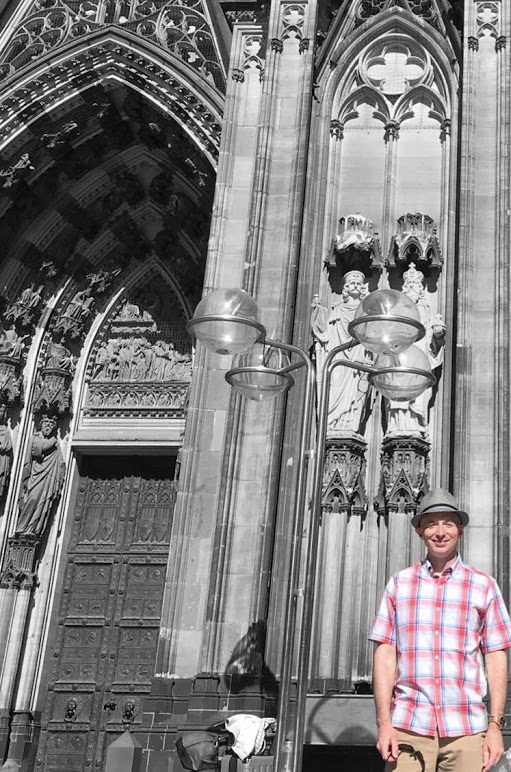 Using A drone.
I get a lot of e-mails from people asking me advice about using drones.  Again, I'm far from the top expert when it comes to drone video and photography – but I can offer some very sound advice.  Here it is – don't use one unless you know darn well all of the rules and regulations and plan to fly safely at all times.
Without getting lost in the weeds – there are lots of federal regulations about where and how high you can fly.  For example, you legally cannot fly over a crowd of people unless they are aware that you're filming (and agree to it) or are all safely covered by a roof or something to that effect.  You can only fly 400 feet in the air.  You can never fly in a national park or near an airport.  There are areas that are absolutely restricted to fly in and if caught you will be fined and do jail time.
As of 2019, you are now required to take a test even if you just want to fly as a hobby.  (That test is still being developed as of August 2019 but it's on the way).  No matter what – your drone HAS to be registered with the FAA which you can easily do on their website.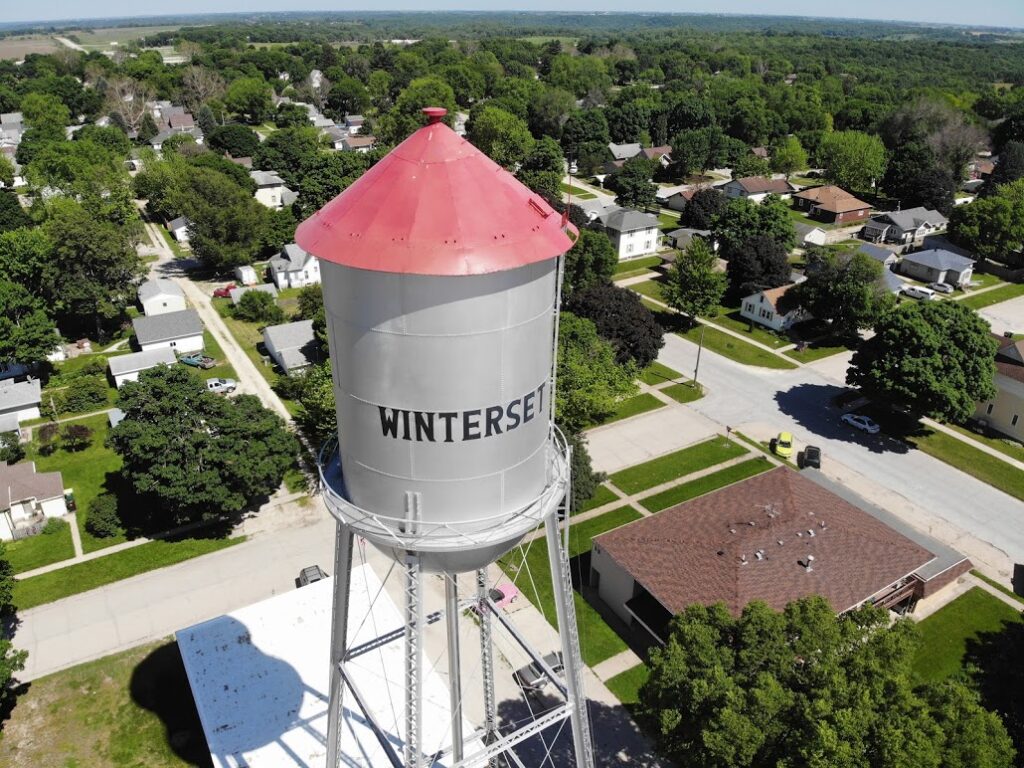 Have fun!
Taking photos and video should be fun and something you enjoy while traveling.  Don't stress over getting the perfect image.  With practice, you'll develop your skills and instinct.  Remember, the most important part is the memory itself – don't spend all of your time behind the camera and forget to enjoy the actual experiences.
If you enjoy travel photos – please follow me on Instagram!  My account is: instagram.com/billontheroadUSA