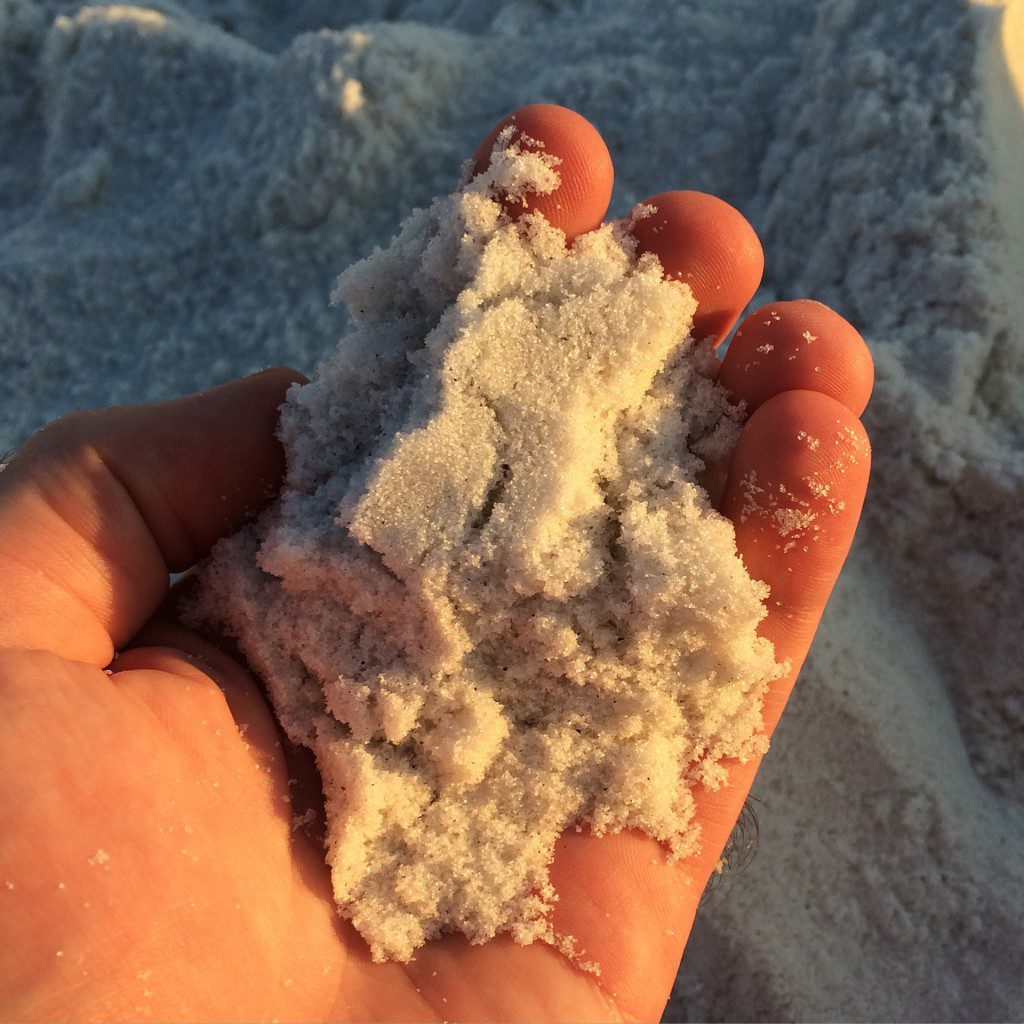 Anyone that's been to Destin, Florida knows how perfect the sand is compared to other beautiful beaches around the gulf coast or anywhere around the world.  On a hot day, it doesn't seem to burn your feet.  Some have compared a walk along one of Destin's beaches to stepping on pillows.  There's no doubt about it – the Destin sand is something special.
The scientific explanation to that perfect sand gets a little complicated but we'll try to make it simple.
In a nutshell, that beautiful white sand is actually part of a mountain.  Or it used to be.  At the end of the last ice age, water from the Apalachicola river made its way to the Gulf of Mexico and carried quartz particles from rock that formed the southern Appalachian mountains.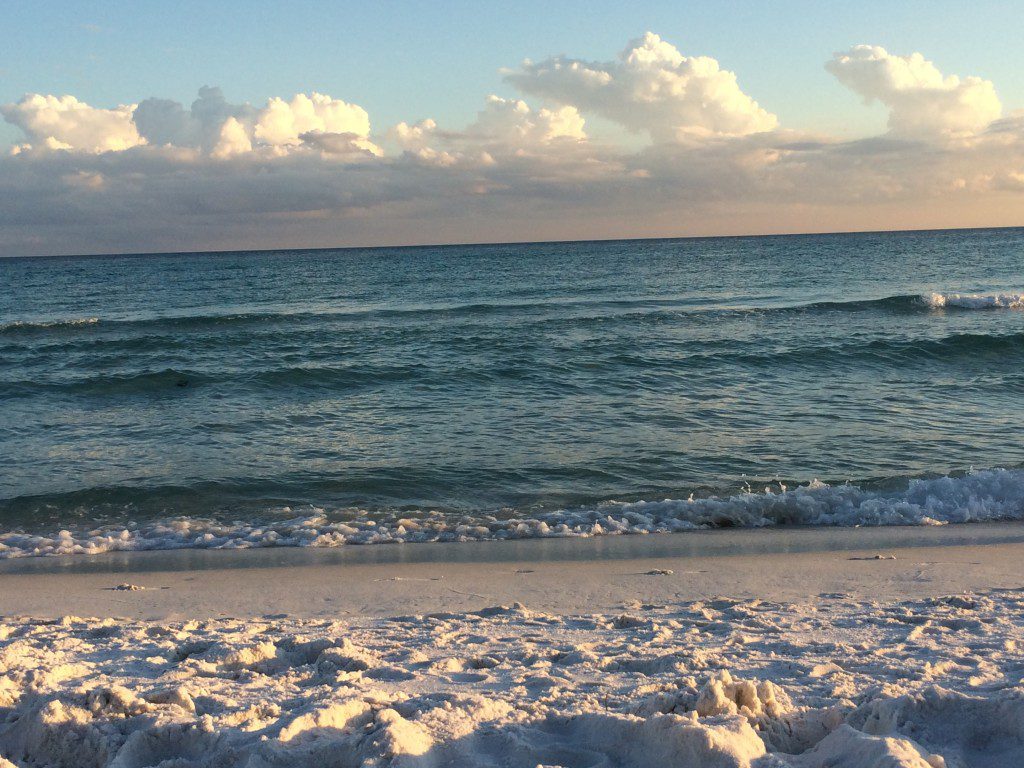 The sand gets its extra white color from naturally occurring "bleaching" from the sun and water.  Another big part of Destin's near perfect sand (and near perfect water)  is that the area isn't polluted by water from rivers the way many beaches are.   Those rivers often carry discoloring sediments that can make ocean water and sand appear dark or murky.
According to the Destin History & Fishing Museum – "Not only does the sand sparkle, it actually squeaks when you walk on it from the sides of the grains of sand rubbing against each other."
Sherry Rushing with the Emerald Coast CVB told me "Legend around the area is that if you leave the beach here with sand in your shoes – you'll eventually find your way back."
Well, I certainly didn't need any sand in my shoes to tell you I'm definitely coming back.