There's a lot to like about taking a tour of Sun Studio in Memphis.  For one – it's the best tour of an actual legendary recording studio in America.  It's authentic, it's gritty, it's real.  And my favorite part – you can take pictures.  As many as you'd like in fact.  Compare that to Motown studio in Detroit where cameras are treated like deadly weapons and you're warned of security cameras with "photo police" watching if you dare attempt to sneak a picture.
Sun Studio is arguably the most important recording studio in the U.S.  Without it – there's no Elvis or Johnny Cash.  Probably no BB King, Jerry Lee Lewis, Roy Orbison or Carl Perkins.  Forget about Blue Suede Shoes or ever being married buy a guy in a cape in Las Vegas – the world is a much different place if Sun Studio wasn't around.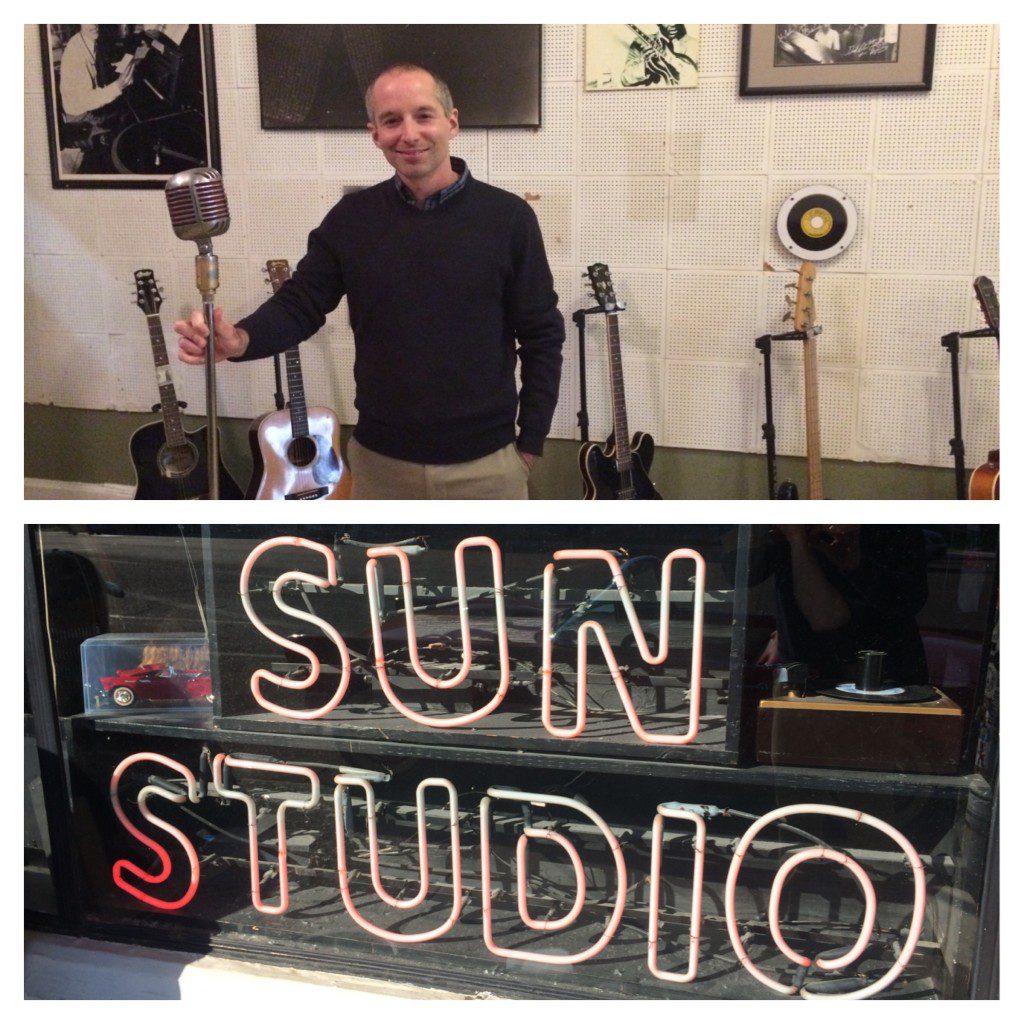 There's an unmistakable magic – a certain goose bump zone of sorts – the moment you realize where you're standing.  The mere thought of how a young Elvis Presley stood underneath the same white ceiling tiles and was rejected multiple times by Sam Phillips – until he finally sang the song "That's All Right" in 1954.    You can't help but think about Johnny Cash in the scene depicted by the film "Walk The Line" where he sings gospel songs for Phillips and is almost shown the door until he debuts a tune called Folsom Prison Blues.