Dubuqe, Iowa has the shortest and steepest railroad in the world.
Kansas is less "flat" than Florida.
The greatest public green space in America? Falls Park in Greenville, SC.
Naples, Florida is just like Beverly Hills, CA – except that people are friendly.
Having to share a bed with your Dad is acceptable so long as nobody moves the big pillow in the middle.
A guy in Topeka has the largest collection of Evil Knievel stuff in the world.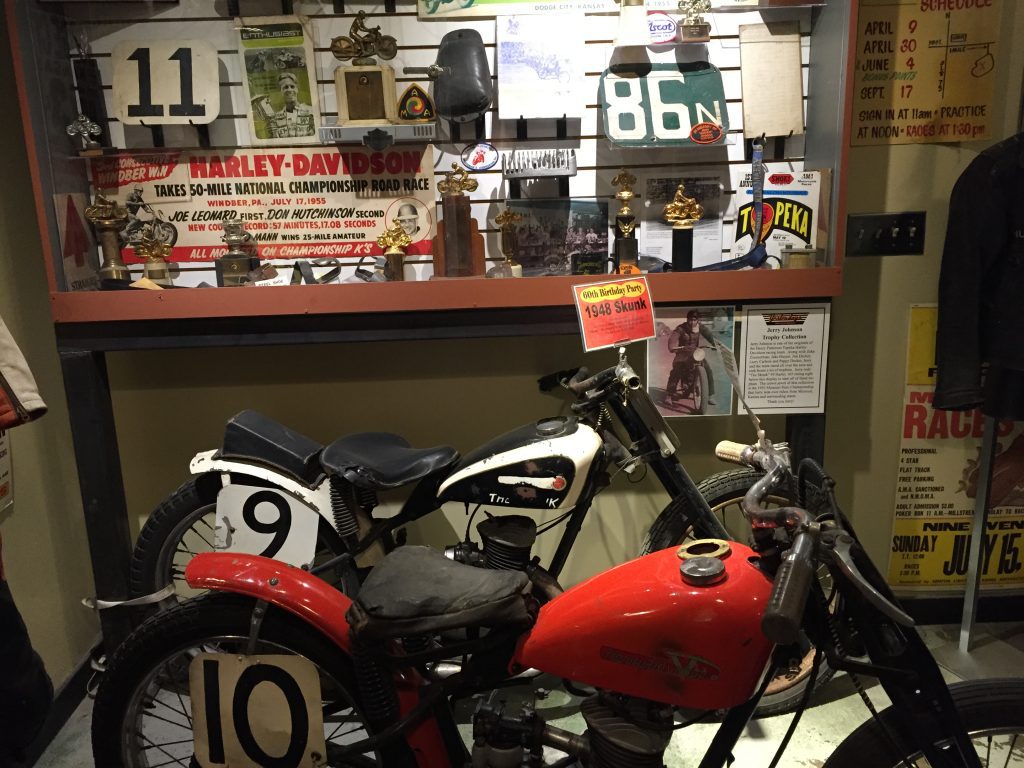 Made two different stops in "Uranus, MO"
I fell in love with Wichita, Kansas.  What a cool city.
Fort Collins, Colorado inspired the look of Main Street USA at Disneyland
Detroit isn't scary.
Mount Rushmore isn't as big as I thought it would be.
Columbus, Ohio is the best place in America to find something for breakfast.
The biggest mailbox in the world is in Casey, Illinois.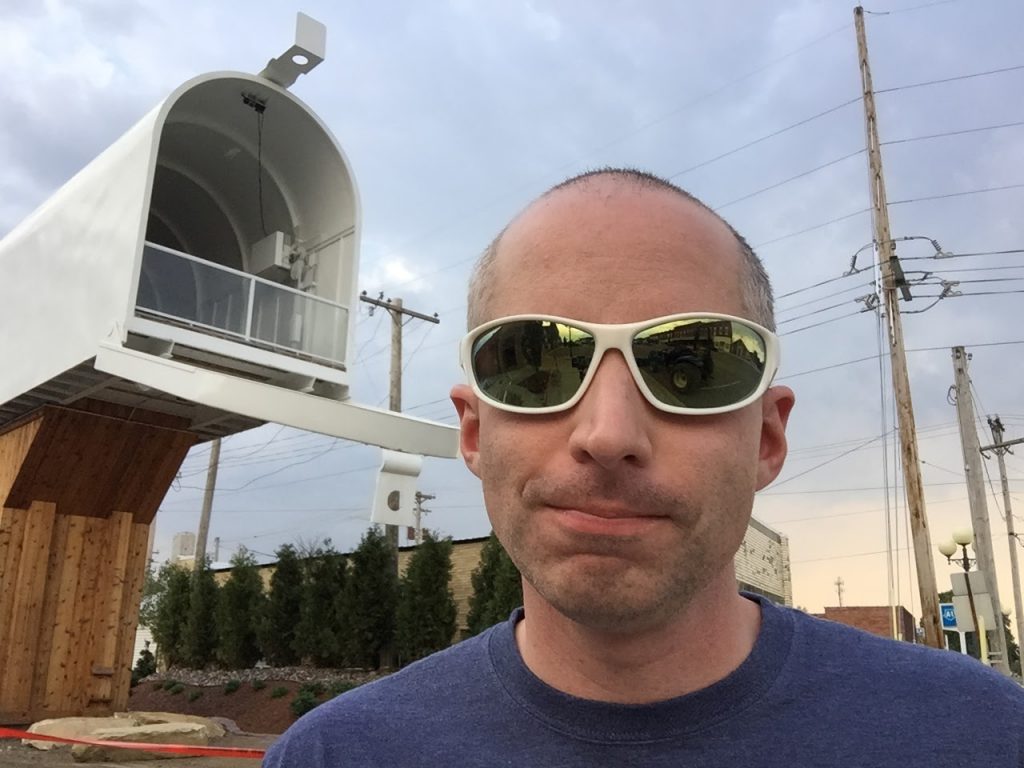 When I retire, I want to open a place like Fizz Soda Shop in Johnson City, TN.
Apparently everyone secretly (or not so secretly) hates my white sunglasses.
I hosted the Mid America Emmy Awards in Branson.  In a giant, glass box.
I met Olympic star Gabby Douglas by chance on a stop in Indianapolis.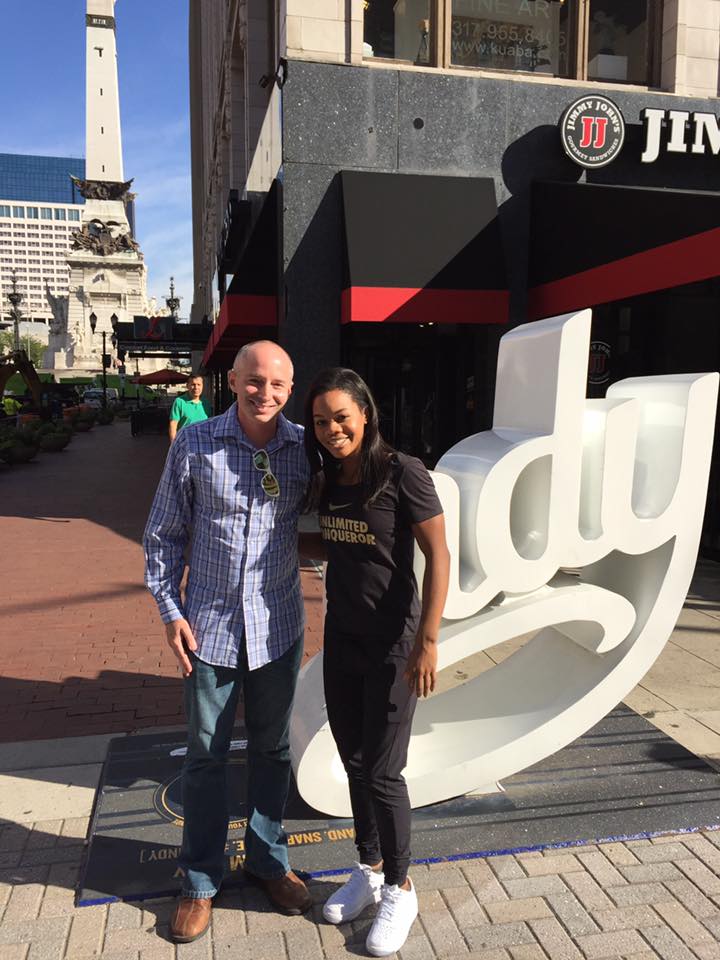 Even though I hate everything about the circus – The Ringling in Sarasota, FL is awesome.
Rode two mountain coasters.
The best pizza place of the year? Nona's Pizzeria in Watertown, TN
The most beautiful drive in America is the Beartooth Scenic Byway.
Wisconsin Dells is cool for families but not for single guys that despise public pools.
I found myself in parked in Oprah's driveway in Venice, FL
Best ice cream? Whitey's in the Quad Cities.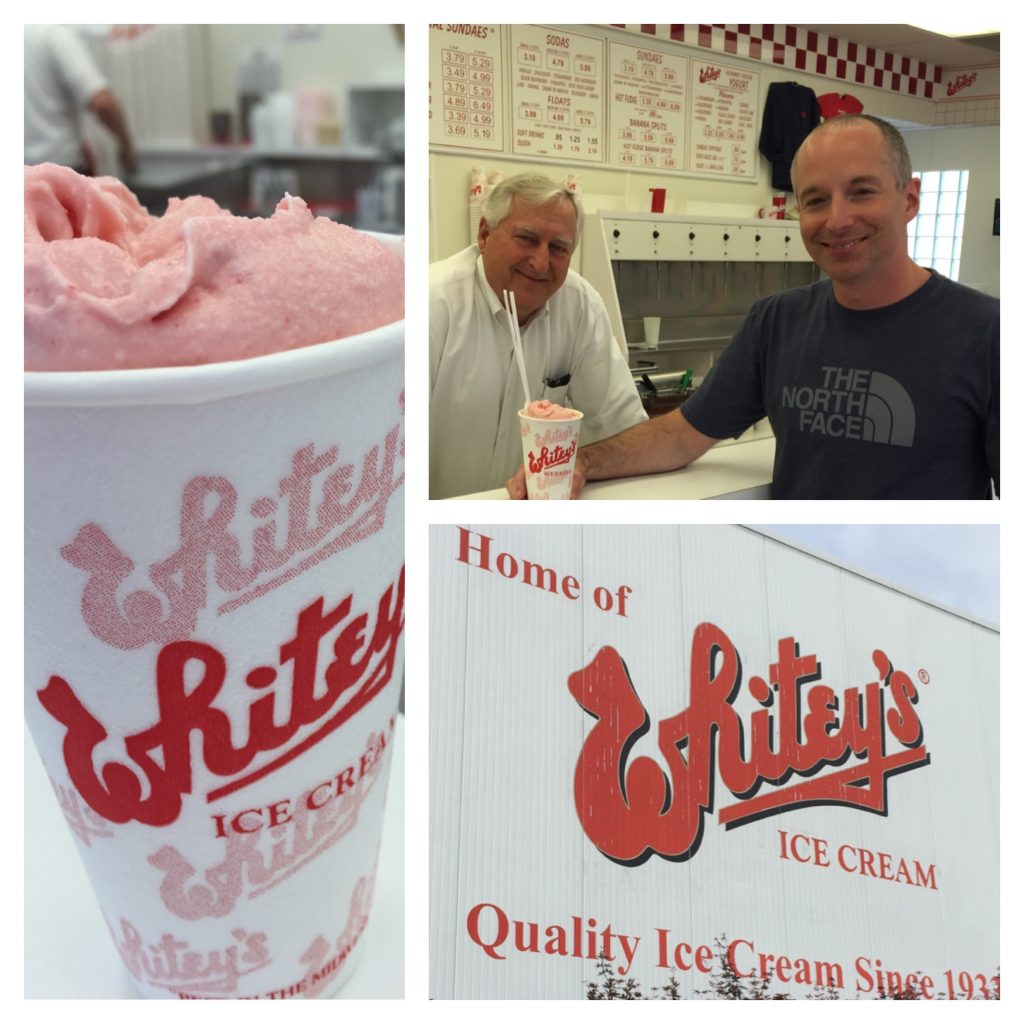 Teared up reading quotes on a plaque from Joplin, MO tornado survivors.
My visit to Buffalo, WY inspired me to start watching Longmire.
Nearly gagged eating mutton in Owensboro KY.
I got to hang out with the former President of RCA Records in his "man cave".  So cool.
Little Richard learned how to put on make up at a drug store in Macon, Georgia in the 50's. Nobody cared.
Yelled "stop running from me" to a Hooters waitress in Jacksonville, FL while trying to return her pen.
Saw "KITT" from the show Knight Ryder in Gatlingburg, TN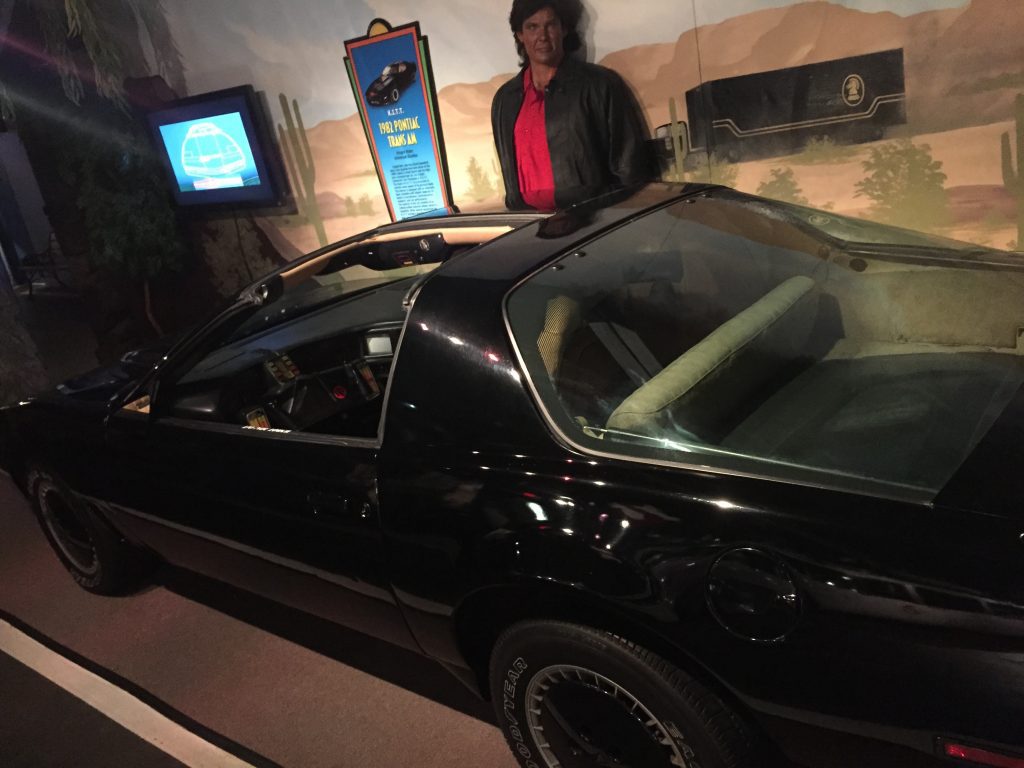 Finally visited America's least visited state: North Dakota
Met the love of my life in South Dakota.  Who could have seen that one coming?
I fed giraffes, elephants and rhinos.
I stayed at an AirBNB in Georgia but couldn't sleep. Excessive toad noises outside!
Found a museum dedicated entirely to vacuum cleaners.  It didn't suck. (See what I did there?)
Learned that Jonesborough, TN is the storytelling capital of the world.
I "met" Big Bird in Atlanta.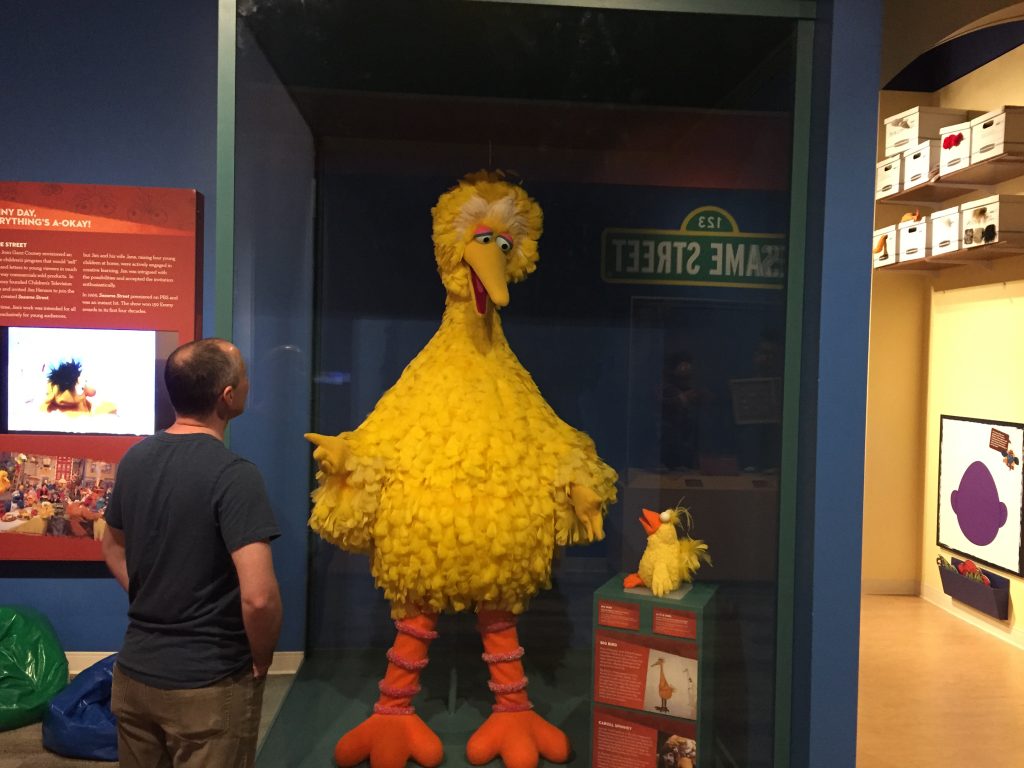 I spent a day with a founder of Cracker Barrel. He has a card in his wallet for free meals – anytime.
Remembered once again that I'm one of the luckiest guys on the planet.  I love my country and love highlighting all of the people and places that make it great.