For years I've heard the old Glen Campbell song titled "Galveston" and always tucked it away on my bucket list of destinations to visit. Recently I was able to make the journey down deep into Texas, about an hour south of Houston and finally scratch another great place off of my traveling "to-do" list. (I've also recently learned that all of my friends hate that song.)
My options on things to do were somewhat limited as the weather was pretty bad during my visit. I did have one full day of terrific weather and made the most of it. There are some really great museums, historic sites, waterfront activities, and of course, seafood restaurants in Galveston.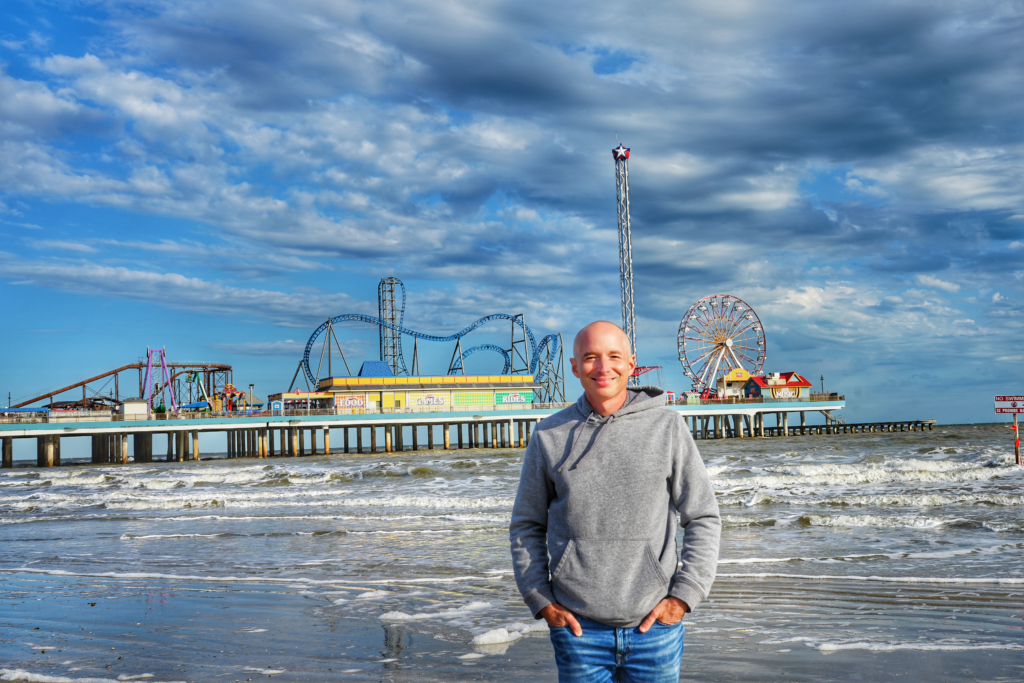 But the first experience was brand new to me – actually getting on the island.
As I departed Port Arthur, Texas – about an hour east of Galveston – one of the locals told me about getting on the ferry. He said "you'll just drive onto the ferry and you'll be over in no time." I replied: "Drive onto the what?!" I had no idea they had these giant vessels that carry cars across the water – for free – all day! Sure enough, I arrived, drove into the lane they told me and in about 20 minutes or so, I was on Galveston Island.
Once you make your way down the coast, there's a fun pier with an observation wheel and rides – a throwback to the original Pleasure Pier of the 1940s. There are sculptures along the waterfront and places to jog or ride your bike. In the warmer months, you can enjoy some time on the beach. It was a bit chilly for that during my visit.
But my favorite part of Galveston was seeing the incredible architecture and historic homes that were easy to spot all over the place! If you had told me that the best part of my visit would be just driving around aimlessly, I wouldn't have believed you. In fact, that really was my favorite part. So many of these older mansions, churches, and historic homes were simply stunning.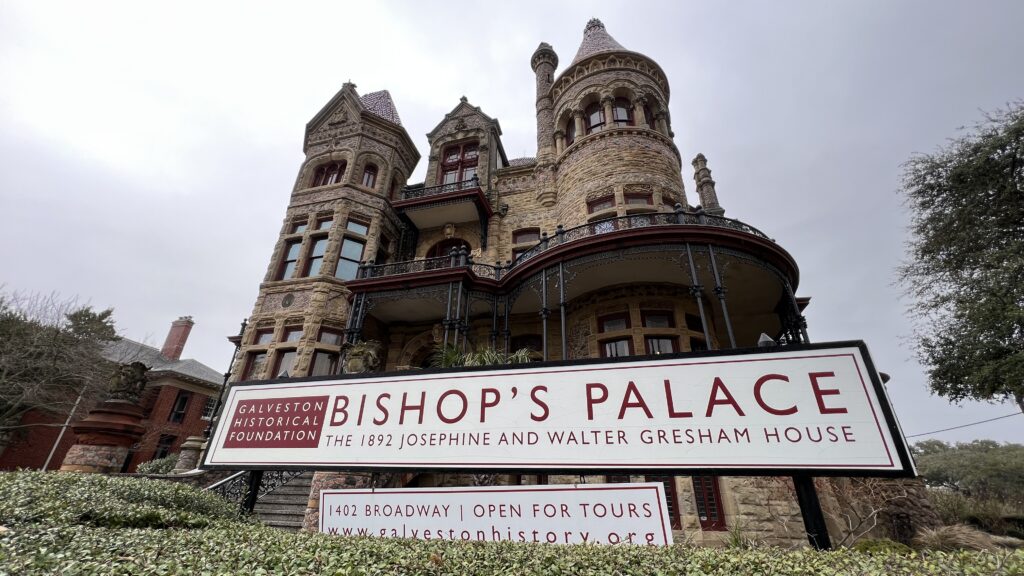 One mansion that's open to the public is called Bishop's Palace. It was built in the 1800s and was lived in until the 1950s. It's currently owned by the Galveston Historical Society that offers tours most days. I could have spent all day wandering around in there, gawking at the stained glass windows and woodwork.
In addition to beautiful homes scattered about, I discovered all sorts of really cool murals as well. I hopped out of my car at least a dozen times to take photos. Here are a few of my favorites: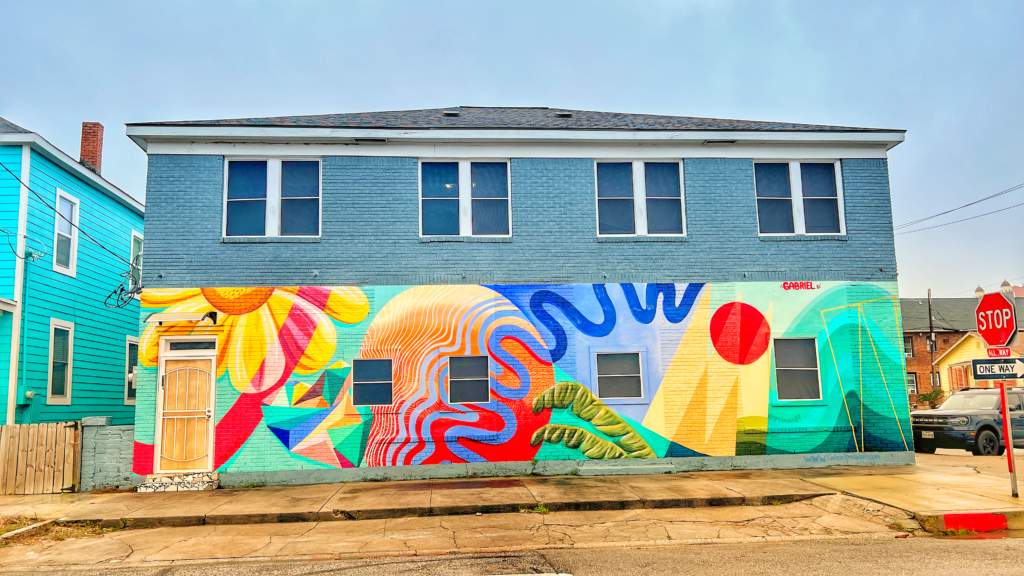 There are quite a few great museums and family friendly attractions to check out in Galveston. I really enjoyed visiting Moody Gardens – a rainforest built into a pyramid shaped building with sloths, monkeys, all sorts of exotic birds, fish, and of course – plants. It's humid, so leave the jacket in the car, but it was fun to explore. Even ran into someone that once lived in my hometown of St. Louis!
In addition to enjoying some great museums, I enjoyed some great meals during my visit. But, my favorite had to be this under the radar pizza joint called Papa's Pizza. It may not be under the radar to locals but it didn't have a flashy storefront. (There was a huge billboard down the street, so maybe that's a form of flashy?) Either way, had a great chat with the owner who was super cool and enjoyed lunch for $6.99. The gentleman told me it would be filling. Look at the size of this slice of pizza! What a deal! And, it was great!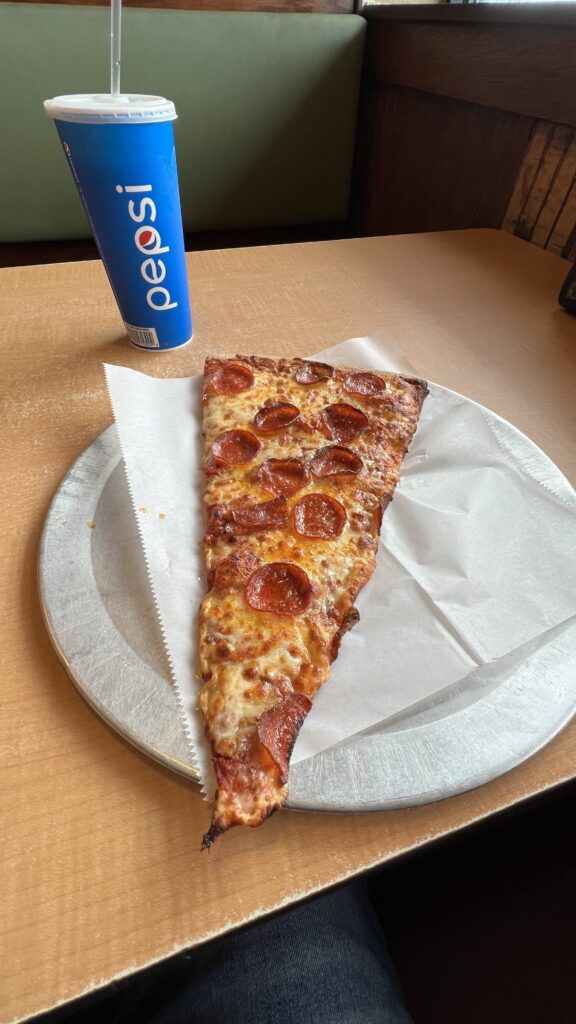 Hopefully a rainy forecast doesn't slow down your visit to Galveston but weather be damned – here are some of the area's top attractions to check out:
Ocean Star Offshore Drilling Rig Museum – An in-depth look at the history and business of offshore drilling and production of gas.
The Bryan Museum – A really cool state history museum with rare artifacts housed inside another beautiful old Galveston building.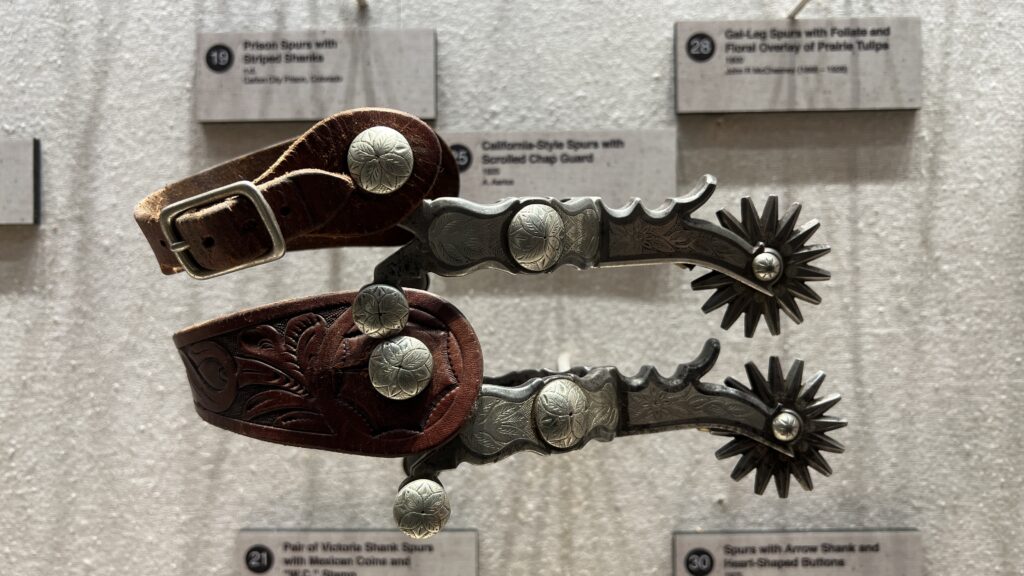 Bishop's Palace – A mansion from the 1800s that eventually housed a Roman Catholic Archbishop. It's been vacant since the late 1950s and is open for tours to the public.
Pleasure Pier – Though not the original pier from the 1940s, this throwback attraction has an observation wheel and rides along with restaurants.
Harbor Tours – You can hop on an informative harbor tour at Pier 22 and look for dolphins in the Gulf of Mexico!
Galveston Railroad Museum – A sprawling railroad museum with train cars that you can explore, filled with exhibits. Great activity for younger kids.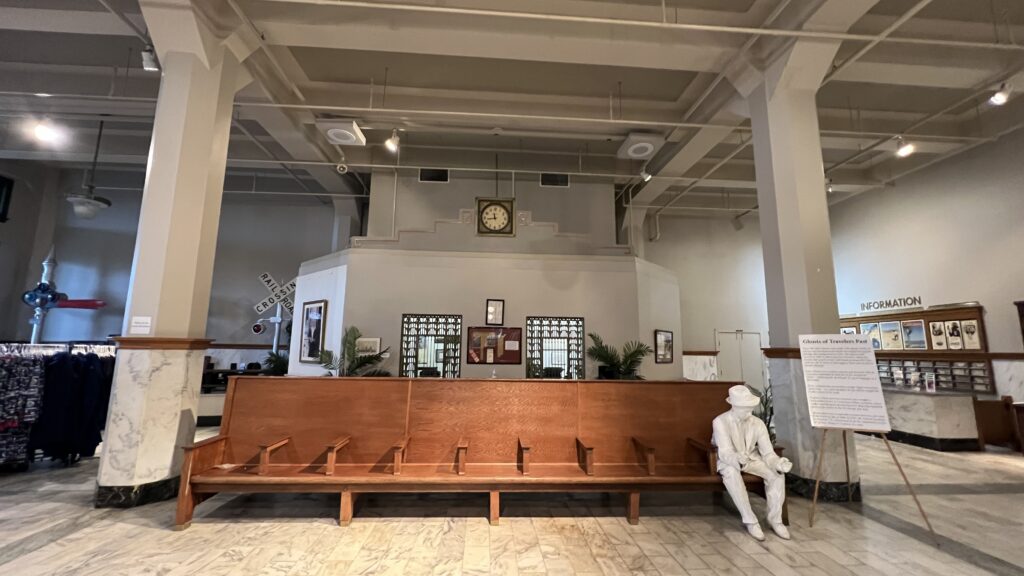 For other things to do and information on lodging when visiting Galveston you can visit their local tourism website: visitgalveston.com