One look at the cars lined up to enter Blue Spring State Park and it's clear that watching manatees is a bucket list item for anyone visiting central Florida. This particular spot in West Volusia County has become one of the most popular places in the world to see these creatures as they gather each winter to escape the cold.
As the temperatures drop, locals know that Blue Spring State Park is a must-visit as manatees will almost certainly be crowding together in the warm spring water. The best bet for a decent showing is when the outside temperature is below 50 degrees. However, an unusually steep drop in temperatures in late December 2022 made for one of those "right place, right time" kind of travel experiences for yours truly.
While it's fairly common to see a couple hundred manatees on a chilly Florida day, the deep freeze led over 650 manatees into the spring. A sight seen only once in awhile.
The spring maintains a 72 degree temperature, even in the winter months, which attract the manatees. They cannot survive in water that's cooler than 68 degrees for extended periods of time. The waters of the nearby St. John River can fluctuate, leading the manatees to swim into the spring for safety.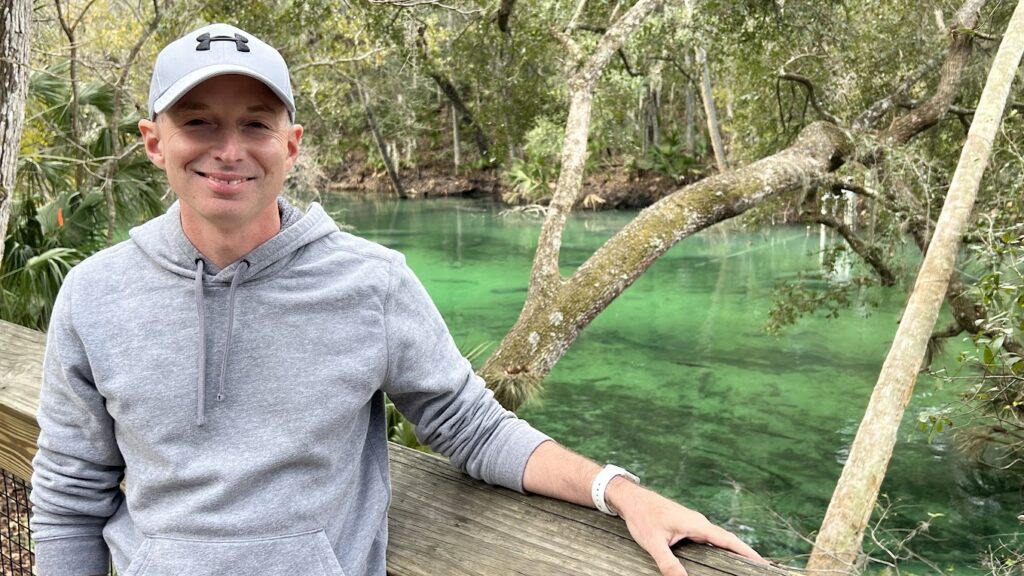 Visitors begin lining up in their cars even before the gates open at Blue Spring State Park on those especially chilly winter days. Your best bet is to arrive early as the lines are even crazier after the park is officially open.
Once inside, you can explore the boardwalk that runs along the spring for various views of these mammals some call "sea cows." All the way at the end, you'll find yourself directly above the back of the spring where you're certain to see a flurry of activity – at least in the cold weather.
This park is different than some other manatee gathering spots as the animals are protected from human interaction here. There's no swimming with them or getting close enough to disturb or stress them out. Some of the manatees are regulars, even when the weather is warm, as the environment makes them feel safe. Some even return to have their babies here for that reason as well.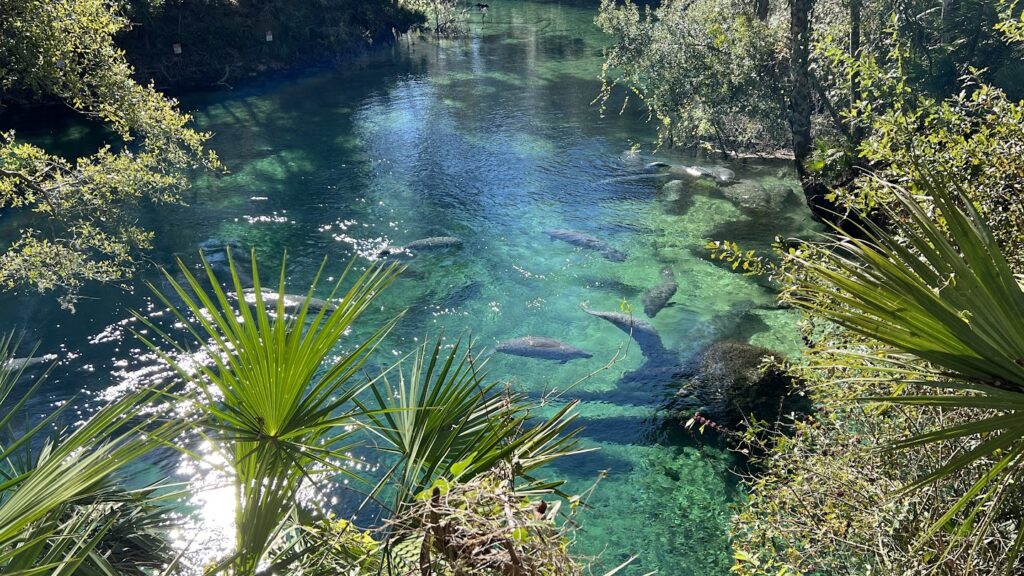 It's definitely worth a visit if you can time a cold snap in central Florida. The park charges a small admission and you may only spend an hour or so enjoying the views – but it's worth your time. You won't have the chance to see something this special in too many other places around the country!
Be sure to watch the cool YouTube video above to see what it's like at the park on a cold day.