Florida is known for its beautiful beaches where you're likely to catch some rays and cool off with an ocean swim. However, this particular beach near Jacksonville isn't popular for either of those things. Boneyard Beach is roughly three miles of shoreline covered in driftwood. It's both mystical and magical – walking on the sand with nothing but dead trees in every direction. Add in the waves crashing ashore and some cloudy skies – and you've got yourself something that looks like it's straight out of a thriller movie.
You'll find Boneyard Beach at Big Talbot Island State Park in the northeastern section of Jacksonville County. Driving south on Highway A1A, the entrance is just south of Amelia Island State Park. From downtown Jacksonville, expect a roughly 40 minute drive to get there. There's a small parking lot with a $3.00 admission for vehicles.
While not entirely a secret, it's a lesser known attraction in the area. If you enjoy photography, even as an amateur, this place provides all sorts of interesting subject matter. The driftwood is made up of mostly salt-washed live oaks and cedar trees that once lived along the shore. Some of the tree skeletons are massive in size, providing incredible backgrounds for photos.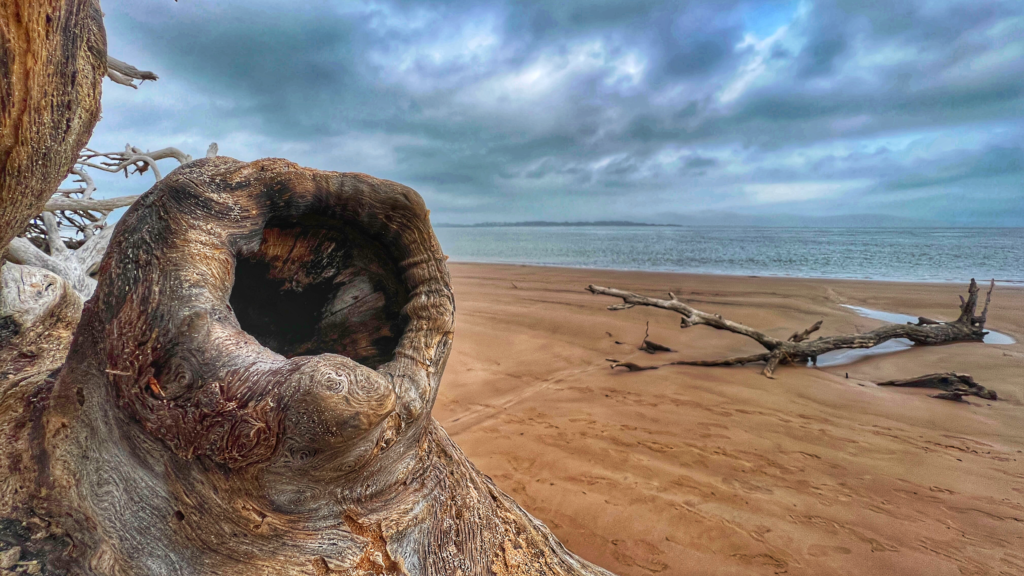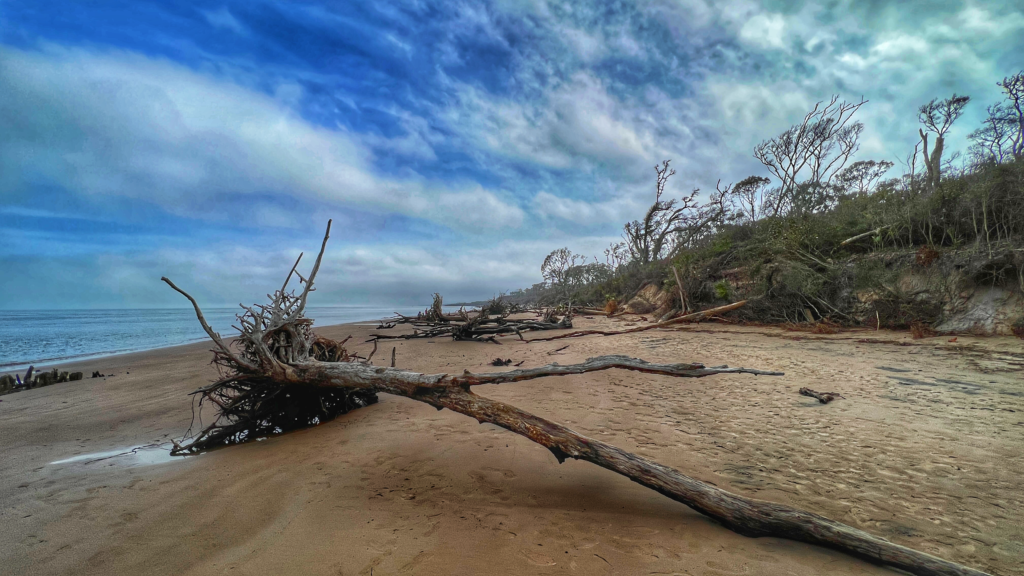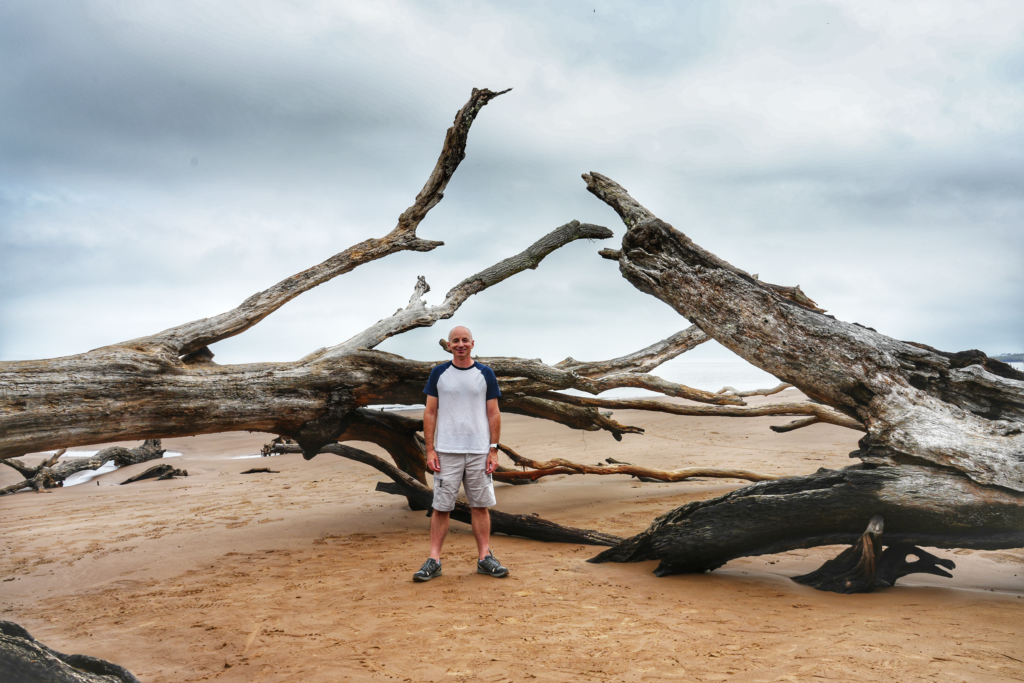 If you'd like to visit while you're in the area, you can find more information at: https://www.floridastateparks.org/parks-and-trails/big-talbot-island-state-park .