While spending nearly two months traveling around South Carolina this fall, I learned of a place known as Thoroughbred Country. It remains a secret to most travelers residing outside of the southeast. The territory includes the towns of North Augusta and Aiken, among several others that I didn't have a chance to visit.
I really enjoyed getting my first glimpse into life in this part of the state as well as learning about things to experience as a visitor. I'll share some of those things with you in this post.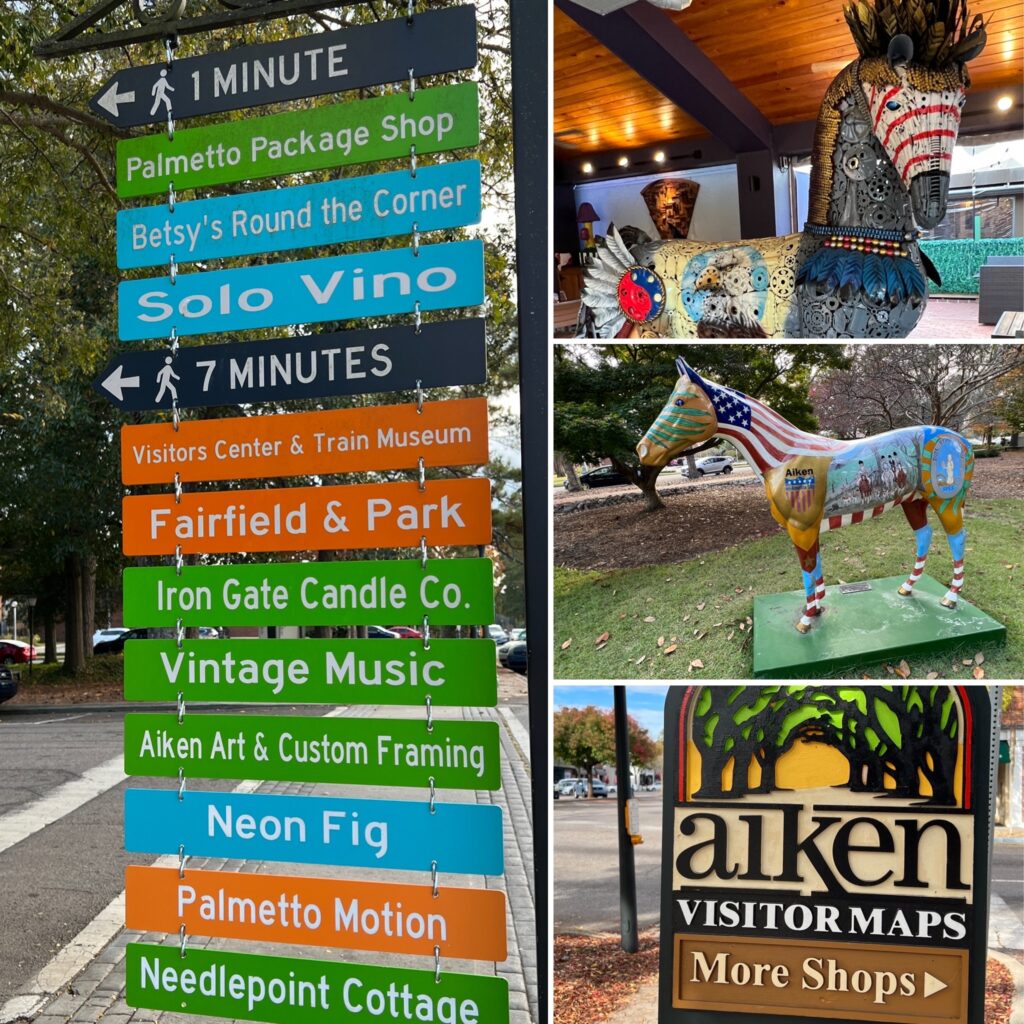 Aiken
A Tailored Driving Tour
I can't tell you how many "guided tours" I've taken of towns that were super boring and stretched on for way too long. Local guide, Marty Bailey is quite the opposite of boring and does a fantastic driving tour around town. She is so funny and full of really interesting trivia about the town. And it's not just boring history like most guided tours – you'll see homes that were once owned by celebrities, hear amusing stories, and end with a great overview of the area before you set out to explore on your own.
Polo at Powderhouse Field
Until my visit to Aiken, I'd never witnessed a polo match in person. It was equally fascinating seeing the action up close as it was observing those that participate in this sport and know it well. I was stunned to see young people – both young men and women – riding these horses and competing. I caught one of the last tournaments of the season but you should easily be able to find a match to enjoy if you're coming through town during the warmer months.
Visit The Historic Train Depot
The old train depot doubles as a museum with a fun train display on the first floor and a series of timeline displays on the second floor that give the history of Aiken and the surround region. You can also pick up any brochures or maps you might need here. (You can also visit the Aiken Visitors Center downtown.)
Walk Around Downtown
Aiken has a wonderful, walkable downtown with lots of unique shops and great places to eat. I stayed at the Carriage House Inn which gives you a great home base to explore. Be sure to pop in the alleys to see some fun art work as you walk up and down the streets. There are many great restaurants including Whiskey Alley which offers the biggest piece of fish I've ever seen when I ordered the "fish and chips".
SRS Museum
The Savanah River Site Museum is full of interesting exhibits relating to the nuclear materials production facility in Aiken. Though they no longer produce those materials that were once used for the hydrogen bomb, Aiken is still home to a research lab and the country's only radiochemical separations facility. Among the permanent exhibits, a look at 6,000 stories from families that were displaced when the facility first opened.
Aiken Thoroughbred Racing Hall of Fame & Museum
I don't know much about horse racing but this little museum and hall of fame should be a must-visit if you consider yourself a fan. Plus, there's a really cool park next door to wander around when you're finished checking out the museum.
North Augusta
Living History Park
This is a really cool historical park with authentic looking structures designed to take you back to life in the 1800s. You can roam the park at anytime but the buildings will likely be closed. If possible, plan to visit during an event when there are actors and activities going on.
SRP Park
Minor league baseball games are so much fun! Especially when you have a stadium as nice as they do in North Augusta. SRP Park is home to the "GreenJackets" – an affiliate of the Atlanta Braves. The stadium offers great deals on tickets and food, making it an affordable night out for the family. Be sure to wander around Brick Pond Park and the walkways around the stadium before the game!
Arts & Heritage Center
This is a great little history museum with information and displays about the city's past and present. There's also a gift shop with locally made art and crafts. Make sure not to miss the awesome 1910 model of North Augusta as you walk into the museum. It features 17 historic structures that were once part of the city, including the Lookaway Inn where I stayed during my visit.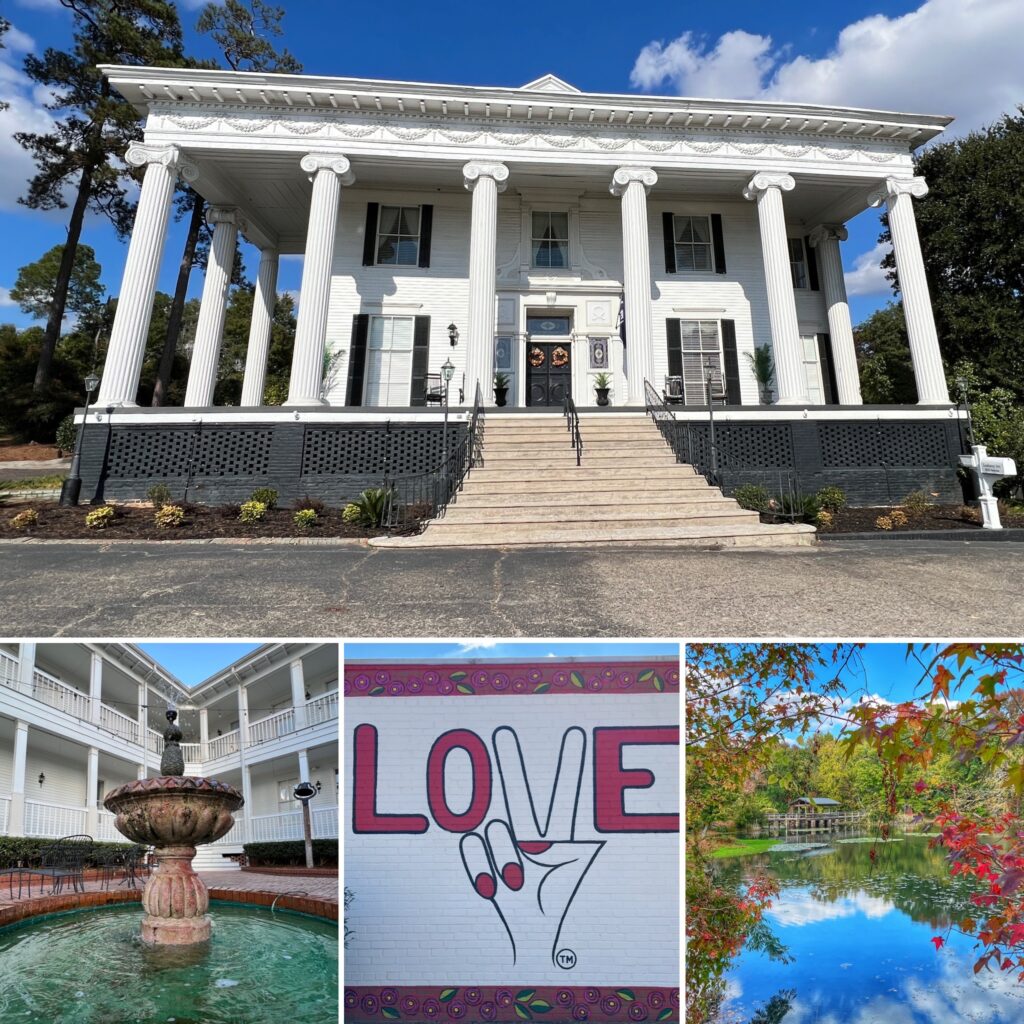 For more information about visiting Thoroughbred Country, South Carolina – you can visit their tourism website: tbredcountry.org.