It's been more than 75 years since the famous "Roswell Incident" made headlines all around the world and first put this small New Mexico town on the map. Even after all of the endless theories, television specials, and published books – people still flock here for a bit of mystery and wonder. It doesn't really matter what happened in July of 1947, visitors come here for a good time. You may be wondering how many days do you need to spend in Roswell. The answer is, you can easily see Roswell in one day.
Roswell is a wonderful road trip stop for a day of fun, family friendly attractions that may leave you feeling like you're from another planet. Your first stop should be the Roswell Visitors Center where you can pose for a photo with martians, grab some handy maps and brochures, or purchase some local merchandise and souvenirs.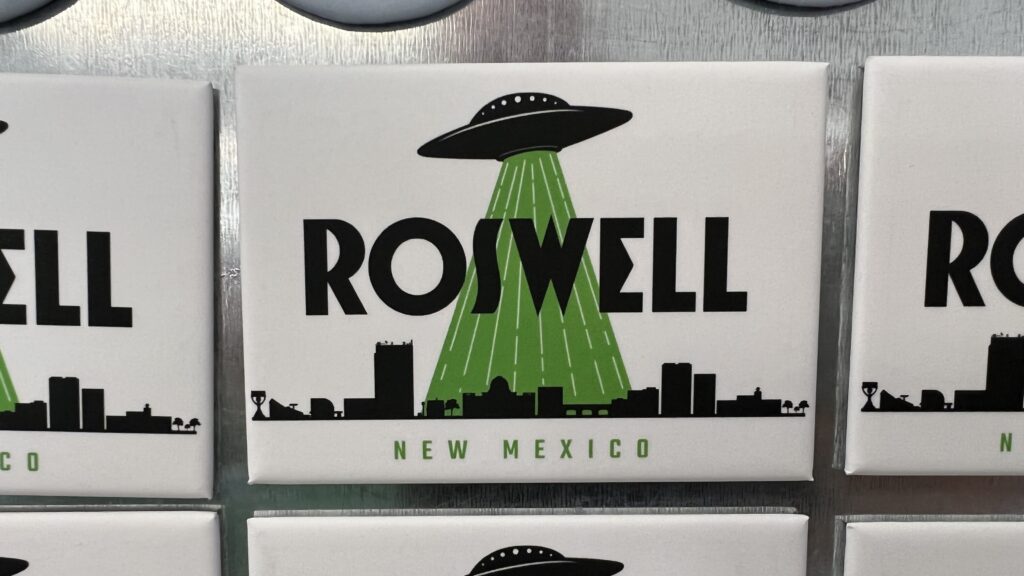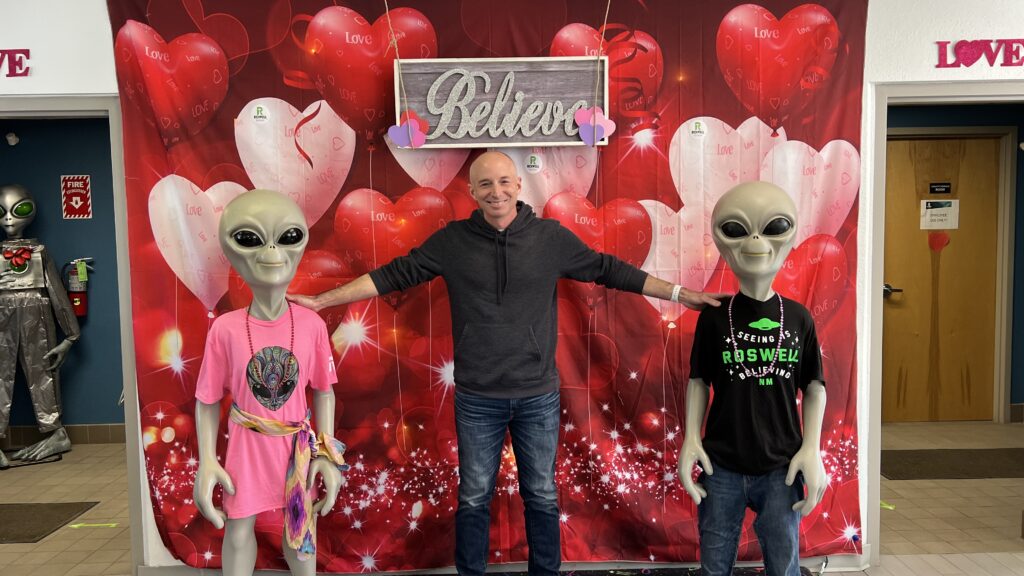 Downtown Roswell is incredibly walkable and parking is fairly easy to find. All of the area's main attractions are close to one another and if you hustle, you can do most of them in a single day.
Some attractions to consider during your road trip to Roswell:
Roswell UFO Spacewalk – For just $5.00, enjoy a walk through a black-light, alien spaceship adventure created by a local artist. You can take fun, Instagrammable photos inside!
Roswell Spaceport – You and your family or friends can take an out of this world journey using virtual reality technology to experience one of several stories. You can experience the flight of Apollo 11, or feel as though you're on board the spacecraft that crashed to earth in 1947 – aka: The Roswell Incident.
International U.F.O. Museum – This former movie theater was turned into a museum to document the timeline of the "1947 Roswell Incident". While many of the displays are old-school, you can still learn a lot about what happened during that time period and how things unfolded. There are also a few hands-on exhibits and a fun alien spaceship inside that "lands" periodically while you're inside.
What's fun about Roswell is that pretty much every business embraces the alien theme. It's like the old saying – if you can't beat them, you might as well join them. From the UFO shaped McDonalds to gift shops loaded with martian merchandise – you're sure to get your fill of little green men and spaceships.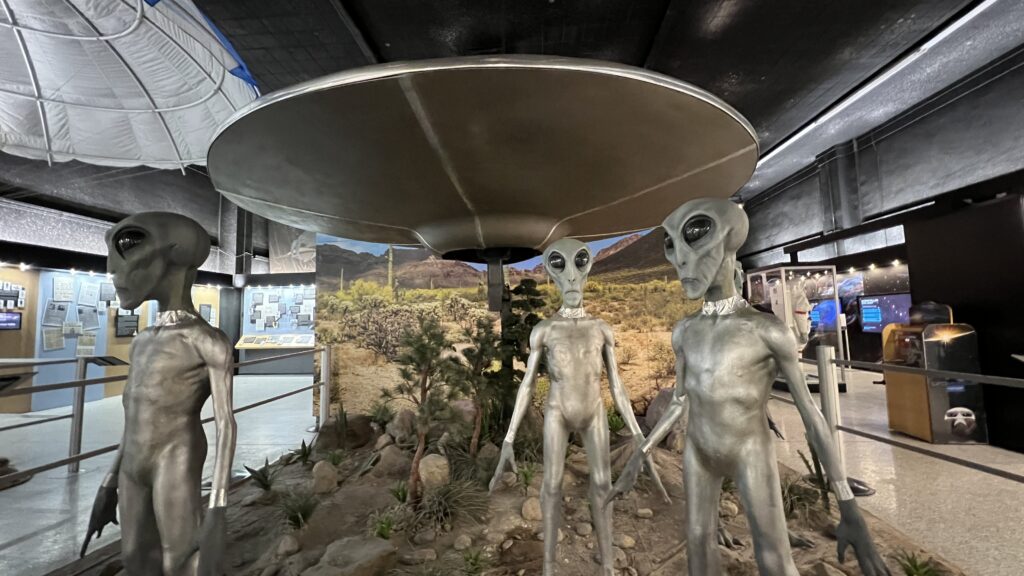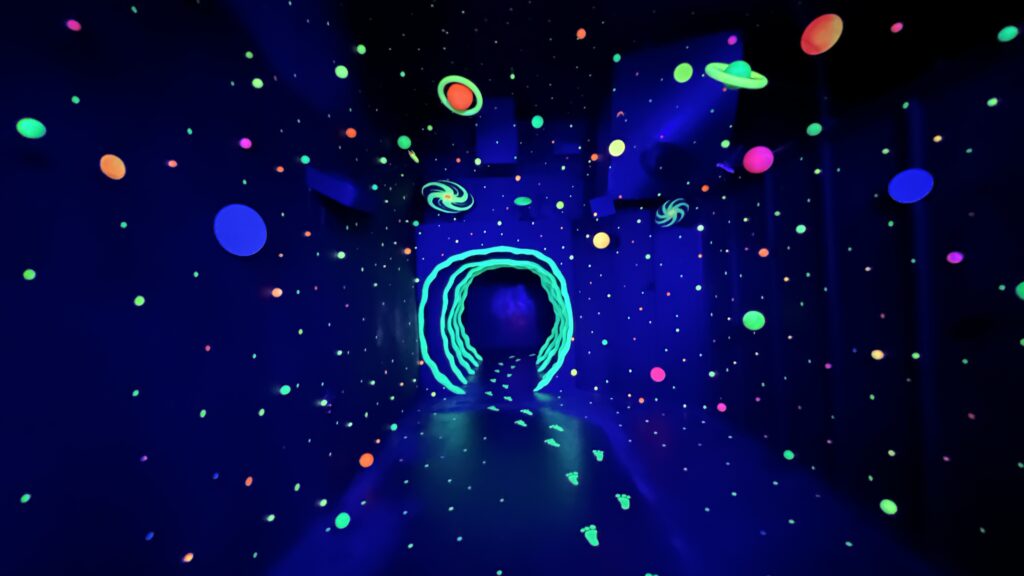 Roswell UFO Tour
Most people are pretty clueless about how Roswell became a magnet for extraterrestrial lure and fanatics. No, a spaceship (or whatever it was) didn't crash here. No, Area 51 isn't located here either.
Paul Semones of Roswell UFO Tours took me around town to illustrate the series of events that happened which caused a worldwide uproar in 1947. Guests are given an Ipad to see and learn about the main characters in the story. Paul will drive by the actual sites that caused the story to unfold. You'll hear undisputed evidence and get to make up your own mind about what happened.
It's definitely worth the time and money if you truly don't know the full story. I certainly didn't.
Grab Some Lunch At B'Wiches!
I had such a fun visit with Kerry Moore of B'Wiches – a local sandwich shop in Roswell. She's a former school cafeteria employee who branched out on her own and cooks up delicious meals and beverages! You can grab one to go, or eat outside on picnic tables. While the sandwiches are great, the speciality sodas are even better! She created a Dr Pepper mix with vanilla and coconut that is seriously amazing.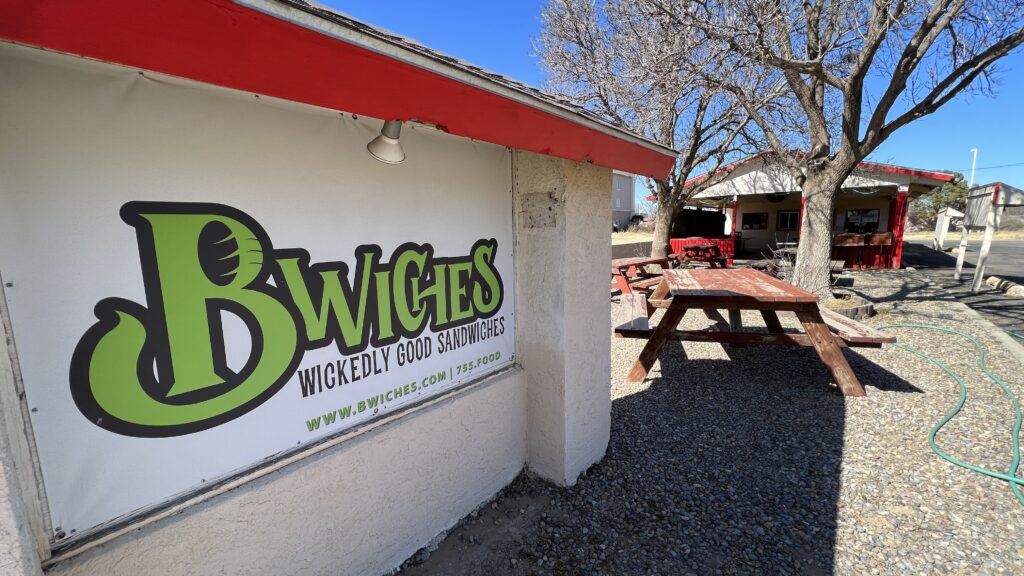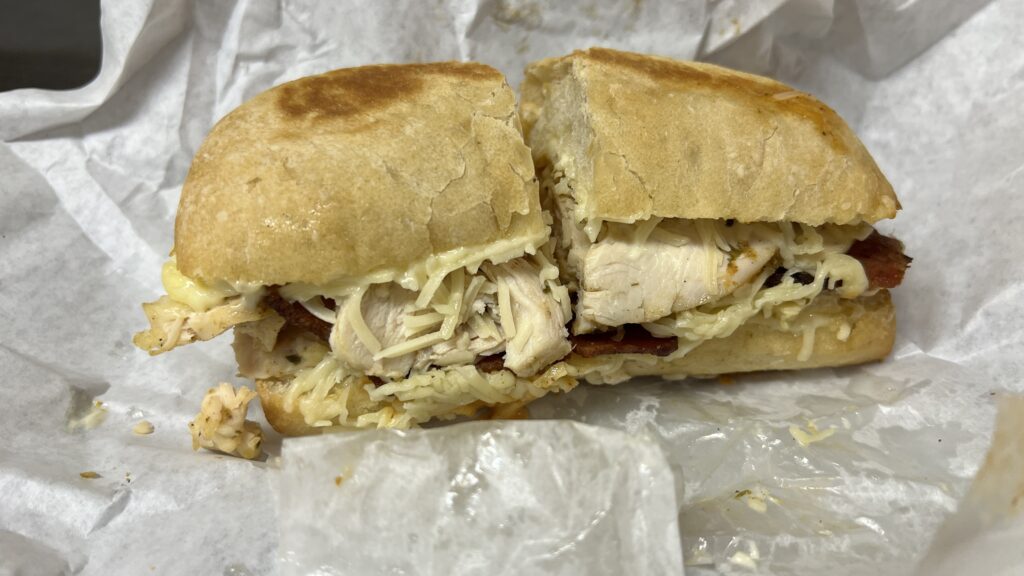 Fore more information about other things to do in Roswell and lodging information, you can visit their tourism website. There's a lot to experience but you can definitely see Roswell in one day if you plan ahead. The city also hosts a UFO Festival each summer. You can discover information on how to attend the festivities on that website as well.