Though the love of pickleball has only recently started to sweep across the entire nation, residents on Bainbridge Island in Washington State have been in love with the sport since the 1960s. This is where pickleball was invented in 1965.
It all started here in a residential neighborhood on a simple blacktop driveway. It was originally set up for games of badminton. One day the badminton equipment couldn't be found and a new game was improvised with the same net (though lower to the ground) along with wooden paddles made in the garage, and a wiffle ball. Pickleball was born.
The game grew popular with other locals. Amendments were made to the rules and adjustments to the court. A no-volley zone (commonly called "the kitchen") was added to stop a tall kid in the neighborhood from slamming the ball back across the net.
As time went on, other neighborhoods and groups around Bainbridge Island started playing as well. In the 1970s, the game was sold in a box set and pitched to elementary schools as curriculum for gym class.
In the early 2000s – the game started to pick up steam with seniors at local community centers around the U.S. When I first started playing in 2012, I was among the youngest players in my hometown of St. Louis. I was routinely teased for playing with "old people". And no one my age even understood what Pickleball was and it appeared to look ridiculous when I'd share videos or photos.
Fast forward to present day and the jokes have stopped. Now I'm the older guy on the courts as more and more younger players are getting involved and at least for the time being, Pickleball is the fastest growing sport in America.
Coming To The Birthplace of Pickleball
Die hard Pickleball fans may want to take an epic road trip across the country to visit the game's sacred homeland and birthplace. While the original court is located on private property (please be respectful and resist the urge to just show up) you can still enjoy an amazing trip to Bainbridge Island.
As one of the local ambassadors of the sport told me – "we think it's our responsibility to be the friendliest and most welcoming pickleball group in the world". It's true – the locals were incredibly friendly. The dedicated hometown courts ("Founder's Courts") are located at Battle Point Park about 15 minutes or so from downtown Bainbridge Island. There's even an oversized dog house for "Pickles" – the name of the founding family's dog that most believe was how the game earned its funny name.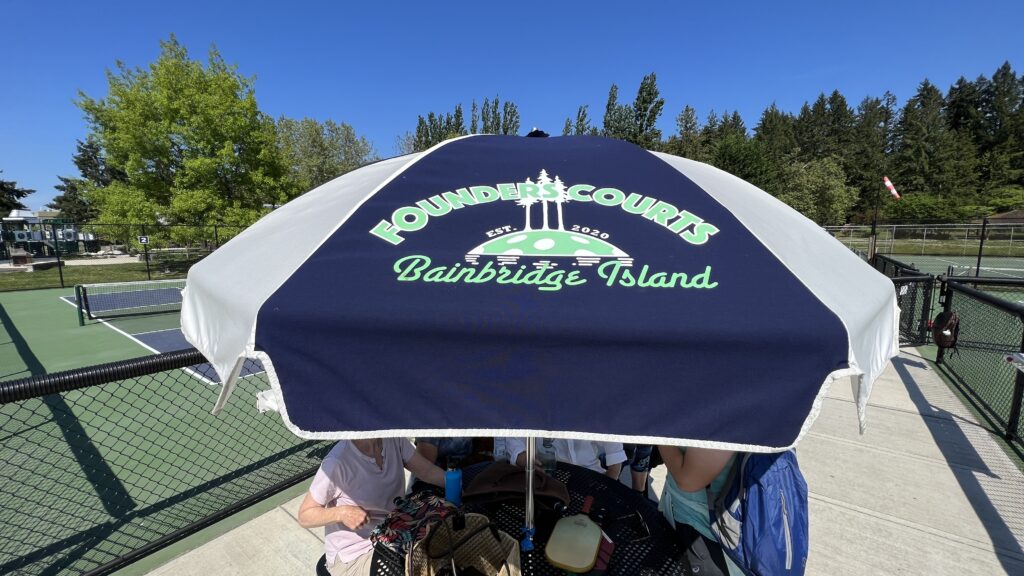 In addition to playing the game, you'll also want to stop at the local history museum to see some of Pickleball's original artifacts. You'll see the first wooden paddles, a rules book, and interesting information about the founders. The museum helps organize an annual "founders tournament" where players from across the country gather on Bainbridge Island each summer.
You'll also want to stop in and grab some cool Pickleball swag at Island Life – a small speciality shop downtown with great island inspired gifts that include trinkets to prove you've been to the "birthplace of Pickleball".
Taking A Break From Pickleball on Bainbridge Island
There's a lot to see and experience on Bainbridge Island when you need to take a break from playing. Don't miss the chance to explore around the island and enjoy some of the great restaurants, shops, and natural attractions.
A Few Things To Consider:
1. Historic Main Street
A great series of local shops, galleries, and restaurants can be found in downtown Bainbridge Island. It's easy to walk around and explore. Nearby you'll find the popular Bainbridge Island Museum of Art and an incredible ice cream shop – Mora Iced Creamery. (I had to visit more than once during my time on the island!)
2. Bloedel Reserve
This is a wonderful botanical garden with 150 acres of plants and flowers native to the Pacific Northwest. You can walk along peaceful trails and get lost in lush surroundings. You'll make your way to a gorgeous French Chateau with incredible views of Seattle. The Bloedel Family purchased the property in 1951 and lived here until the 1980s.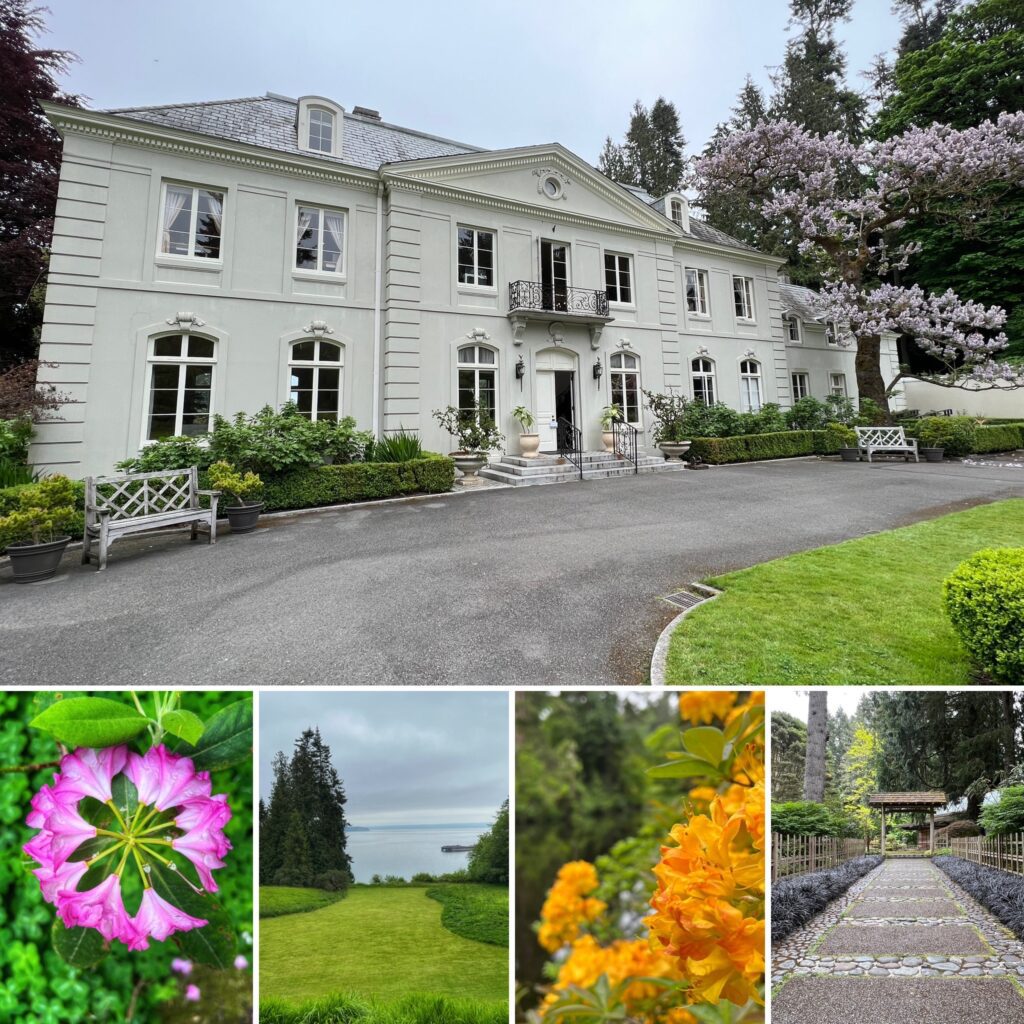 3. Hiking Trails
Bainbridge Island has 42 miles of hiking trails available to the public that connects 1,500 acres of public park space, island neighborhoods, and commercial centers.
4. Japanese American Exclusion Memorial
Bainbridge Island was the first location in the U.S. to see forced removal of Japanese Americans following the bombing of Pearl Harbor. This memorial is an eye-opening tribute to the families that lived through this experience and a chance for future generations to learn from past mistakes.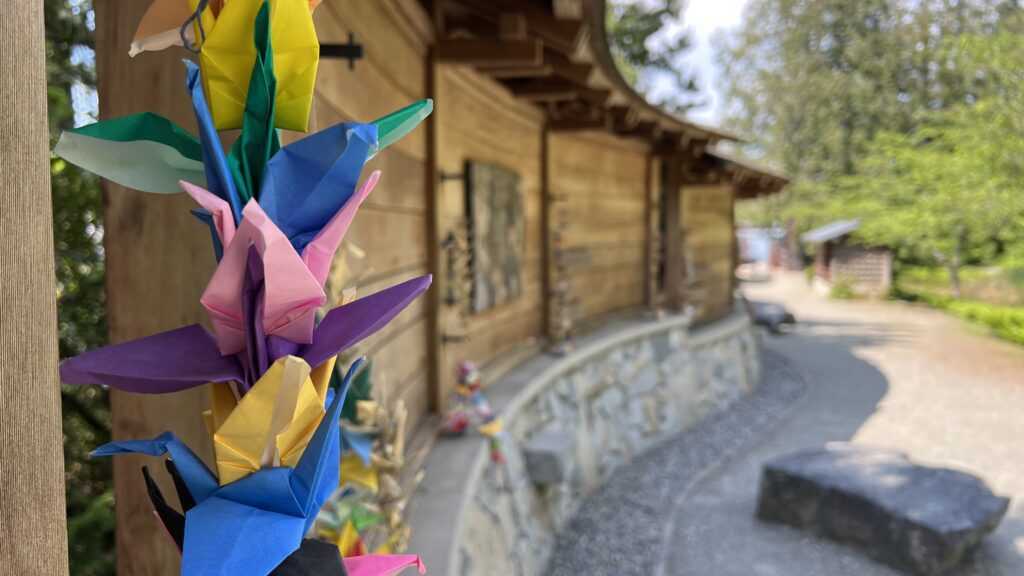 5. Enjoy An Authentic Italian Meal at Via Rosa 11
I was fortunate to sample quite a few restaurants on the island during my visit but my favorite of the bunch was Via Rosa 11 – an authentic Italian trattoria Located in the Rolling Bay neighborhood. It's not a huge place so you'll want to arrive early if you want to get an actual seat. Their lasagna was some of the best I have ever eaten!
Here's a full list of every restaurant on Bainbridge Island.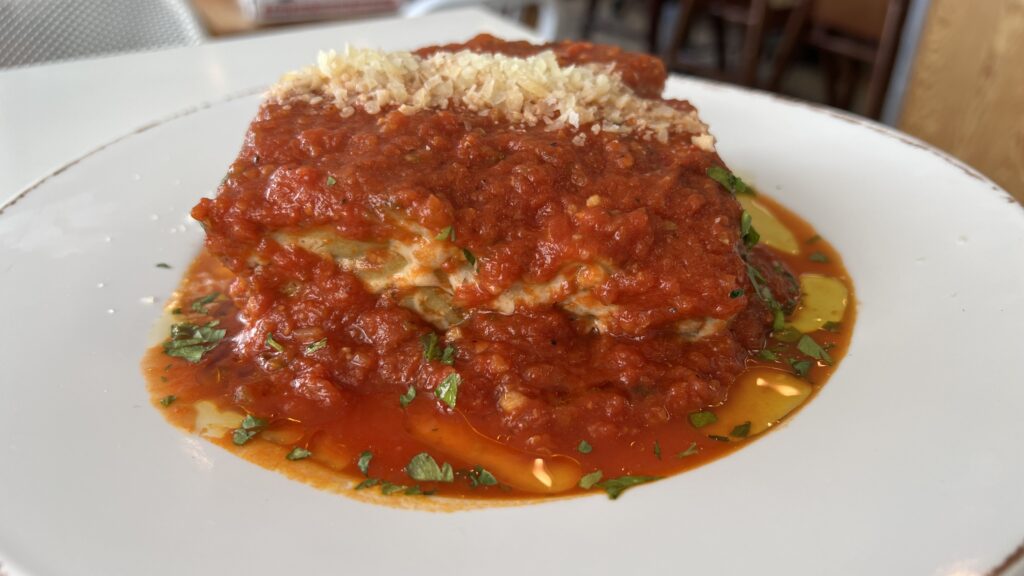 Getting To Bainbridge Island
The easiest way to get to Bainbridge Island is from Seattle, Washington by ferry. Simply drive your car, ride your bike, or walk to the Colman Dock and purchase a ticket. You can find a current schedule of times courtesy of the Washington State Department of Transportation.
Bainbridge Island has plenty of options for lodging including The Marshall Suites. This is where I stayed during my visit and it was a perfect home base for exploring the island and relatively close to the pickleball courts!