Most states are tormented with a stereotype that never quite leaves the arena of travel planning.  Whether it's bad drivers,  an aging population or even a myth that all citizens know how to play banjo.
In Wisconsin – "cheese" is the first thing you think of when you try to identify the state that's best known for its long time ties to the dairy industry.  The difference between Wisconsin and the rest of America – they don't even care.  In fact, it's sort of a badge of honor that cheese (and sausage and beer) are time honored consumables in the state.
At the Wisconsin Visitors Center, just a few miles over the official state line, they hand out cheese maps to motorists.  Nearly 200 places in the state are marked for you to get your fix of it while you're traveling through.
In my book, 100 Things To Do In America Before You Die – one of the experiences I list is eating cheese curds.  Of course, when I wrote the book, I was only familiar with the deep fried variety.  (And they're amazing.)  While those are delicious – it's the fresh cheese curds that locals really go crazy over.
Inside the Carr Valley Cheese store in Middleton, Wisconsin – I'm surrounded by some of the best known (and most awarded) cheese in America.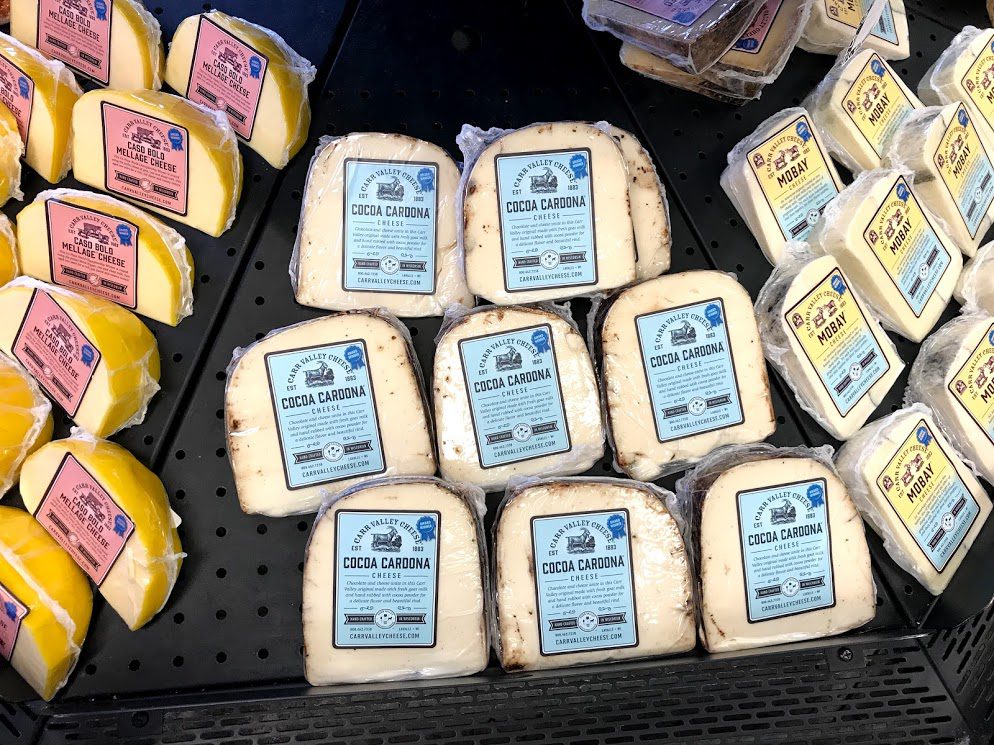 Bonnie Buell proudly talks up the products in her store, all created by her brother Sid Cook – "the most awarded cheese maker in the nation",  she notes.
But, it's cheese curds that bring me into the store.  And what's this nonsense about hearing them squeak?
"Customers come in each week and if the cheese curds don't squeak – they don't want them.  So they always have to be fresh" says Buell.  A small bag can run you about $16.00 and many cheese lovers don't blink an eye to buy a handful of them.  They take them to football games, parties, or just have them around the house for a snack.
At first I was skeptical.  The deep fried cheese curds were delicious that I'd enjoyed on my previous visits to the states.  But, even a brussel sprout can be made to taste like candy if it's deep fried.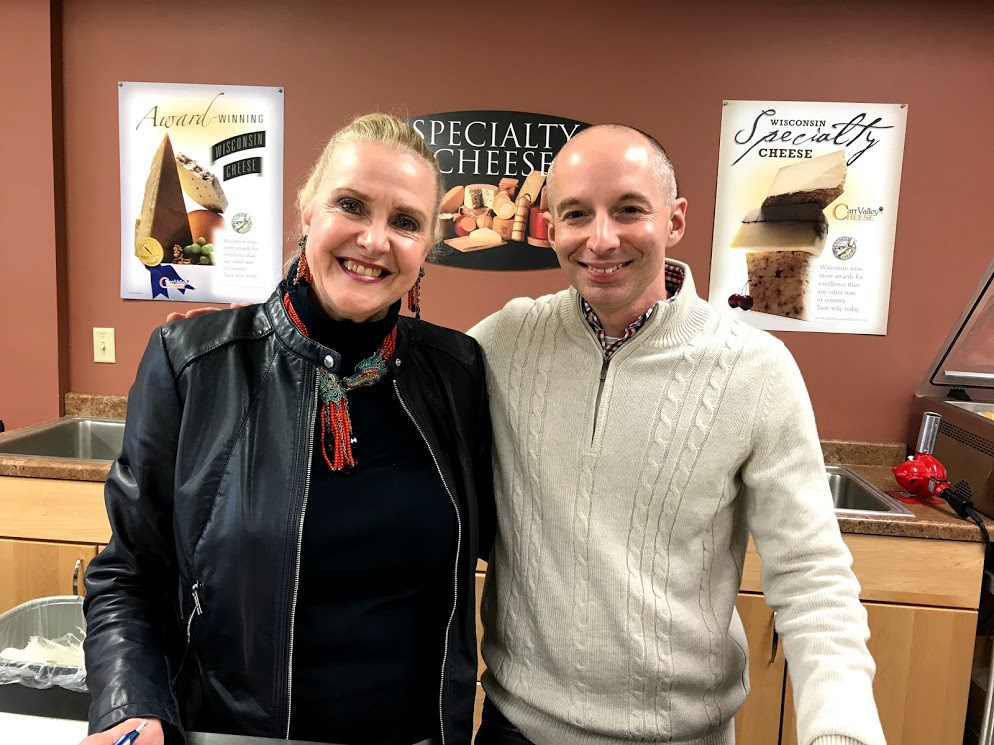 On camera, and a bit apprehensive about what this raw Wisconsin staple would taste like, I ate my very first legit cheese curd.  The best description of a cheese curd?  It's like eating cookie dough before you make the cookies.
Want to know what I thought of my first cheese curd and why they are so popular?  Be sure to watch this episode of The Roundabout – featuring Carr Valley Cheese.