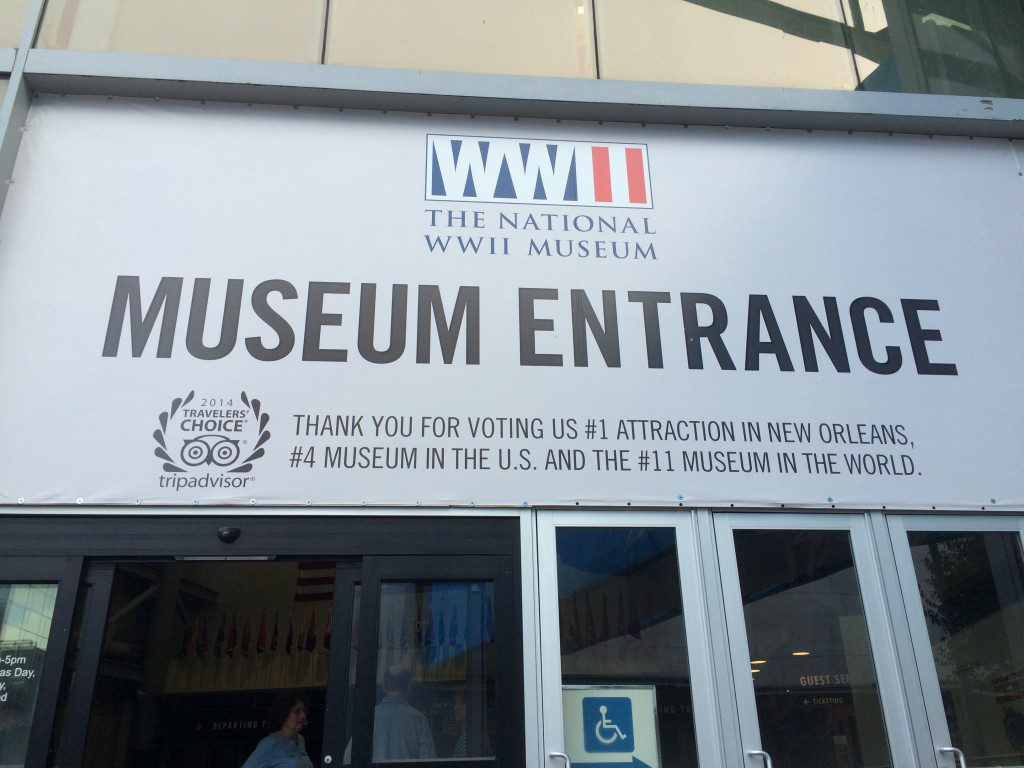 My Uncle Bill was a proud Marine during the second World War.  He was stationed in Japan and while he never shared too many thoughts or stories from his time in the conflict – his love of country and American pride was never in doubt – ever.   I was fortunate enough to be named after William Martin of Saint Louis, Missouri who was actually my Dad's Uncle and passed away last year at the age of 89.
Right up to the very end he made it known how much he treasured living in the United States and how thankful he was for opportunities he had – despite growing up during the depression and then – being shipped off to war at the age of 18.
Uncle Bill's attitude was nearly identical to every veteran that was part of what we now call the "greatest generation".   Of course, he would roll his eyes when anyone  brought that up – he argued that it was his parents who were really the greatest generation.
When you're fortunate enough to meet a World War II veteran – there's a sense you're meeting a larger than life hero.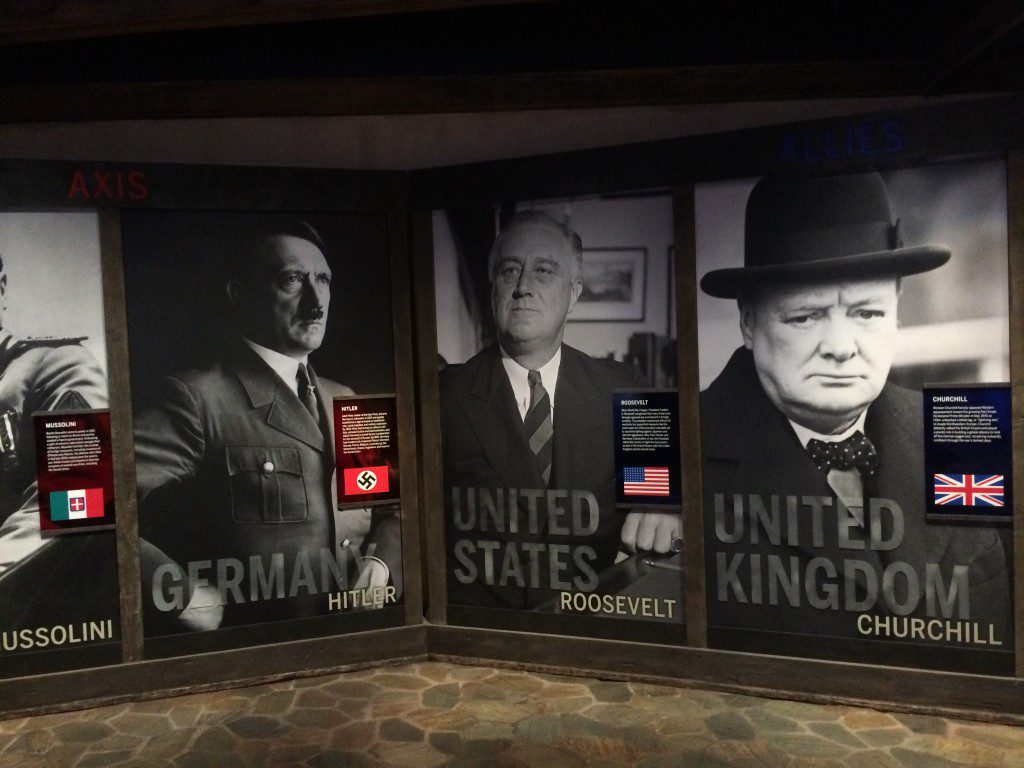 We see so many movies where modern day heroes of the comic book variety defeat evil and fight to save the world.  One visit to the National World War II Museum will teach your children that real life heroes actually did save the world.  Unlike in the movies, people really did die and the script was something that no Hollywood producer could begin to come up with.
During my travels I have seen more museums than you can even imagine.  If you're a regular reader of Bill On The Road or listen to my weekly radio program you know that I've been to everything from a museum of hair wreaths to one that holds every farm toy ever made.  Believe me when I tell you that the National World War 2 Museum is easily in the top three of all the museums I've ever experienced.
The museum first opened as the D-Day Museum on June 6, 2000. More than 15 years later it now tells the entire American experience of the war and continues to expand to add even more to the collection.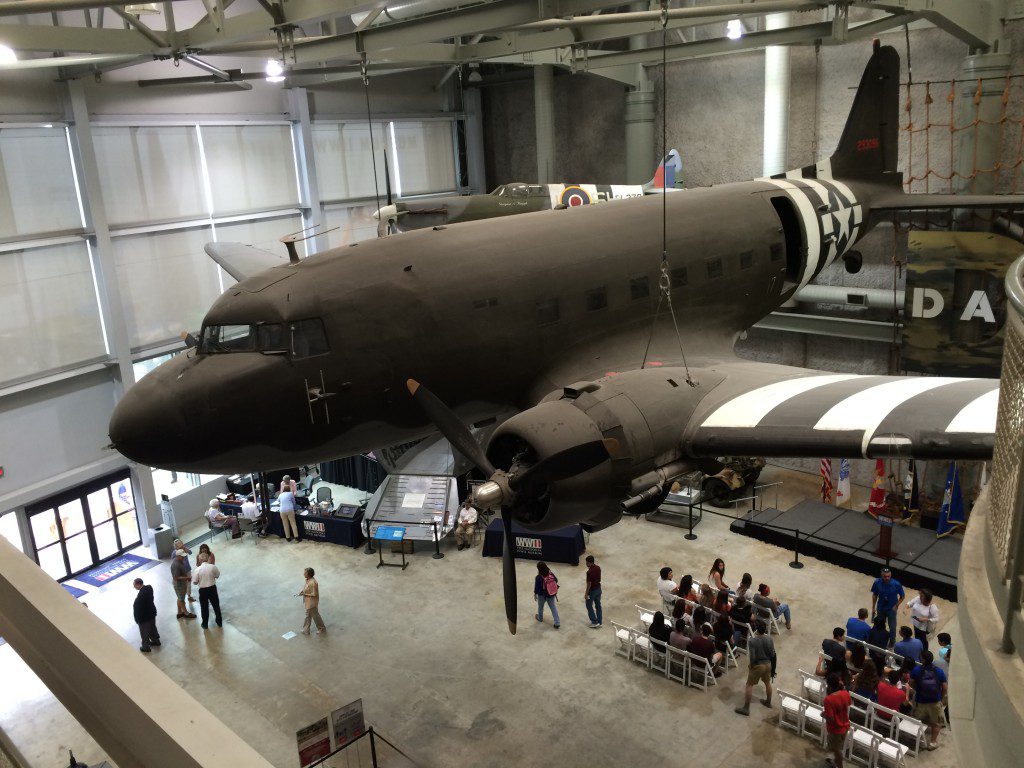 While other museums around the country are playing catch-up by transitioning traditional panels and dated presentations – the National World War II Museum is one of the most high-tech and virtual museums of its kind.   "One of the things we are always concerned about is making sure the war remains relevant to younger generations.  We try to present the story in cool and innovative ways to teach younger kids that might not be concerned with something that happened so long ago." says Public Relations Manager Michelle Moore.
Around nearly every corner you'll find an engaging video presentation or interactive exhibit that forces visitors to become fully immersed in a modern day history lesson.  You also see uniforms, weapons, diaries, photos, flags, equipment, planes, tanks and just about anything else that was used in the conflict.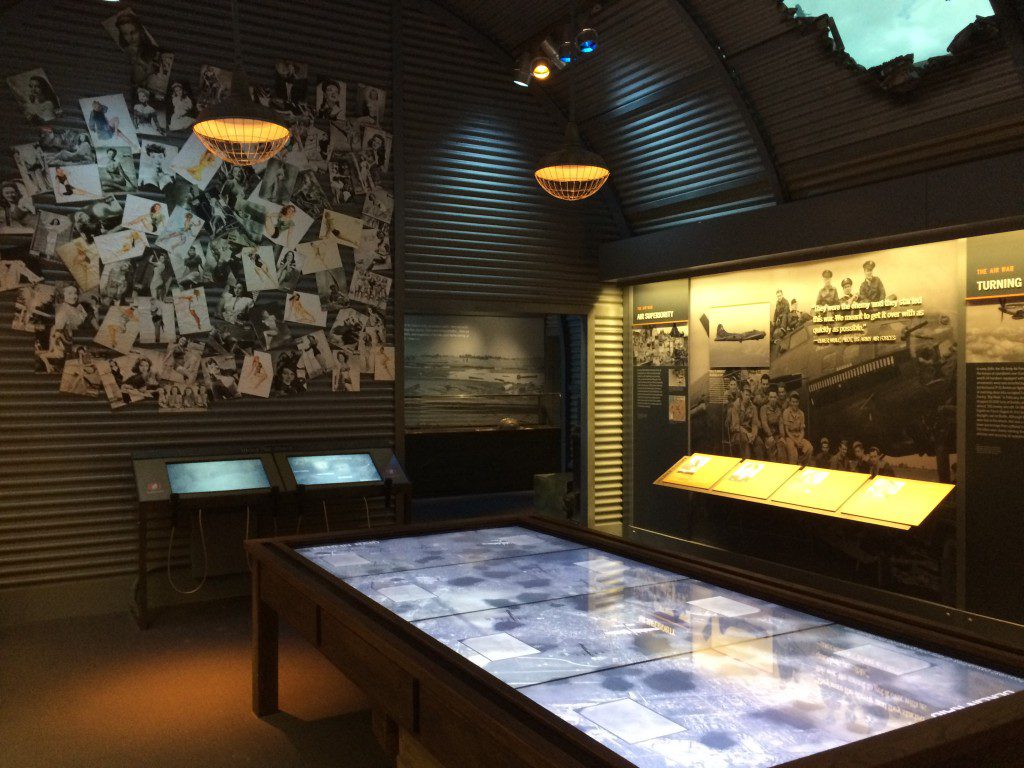 To say the museum is immersive is an understatement.  In The Road To Berlin you will notice it gets a bit chilly while you learn about The Battle Of The Bulge in the winter of 1944.    A submarine exhibit reflects life on the USS Tang that assigns you a particular station where you control aspects of navigation.  (I was assigned to the engines while the couple next to me in line was picked to look through a periscope.)
There are no shortage of incredible displays at the National World War 2 Museum but without a doubt – it's the 4D film experience Beyond All Boundaries that put this institution into one of the greatest experiences in all of my travels.   Produced and narrated by actor Tom Hanks – the nearly 45 minute presentation is something that every American citizen should be required to watch.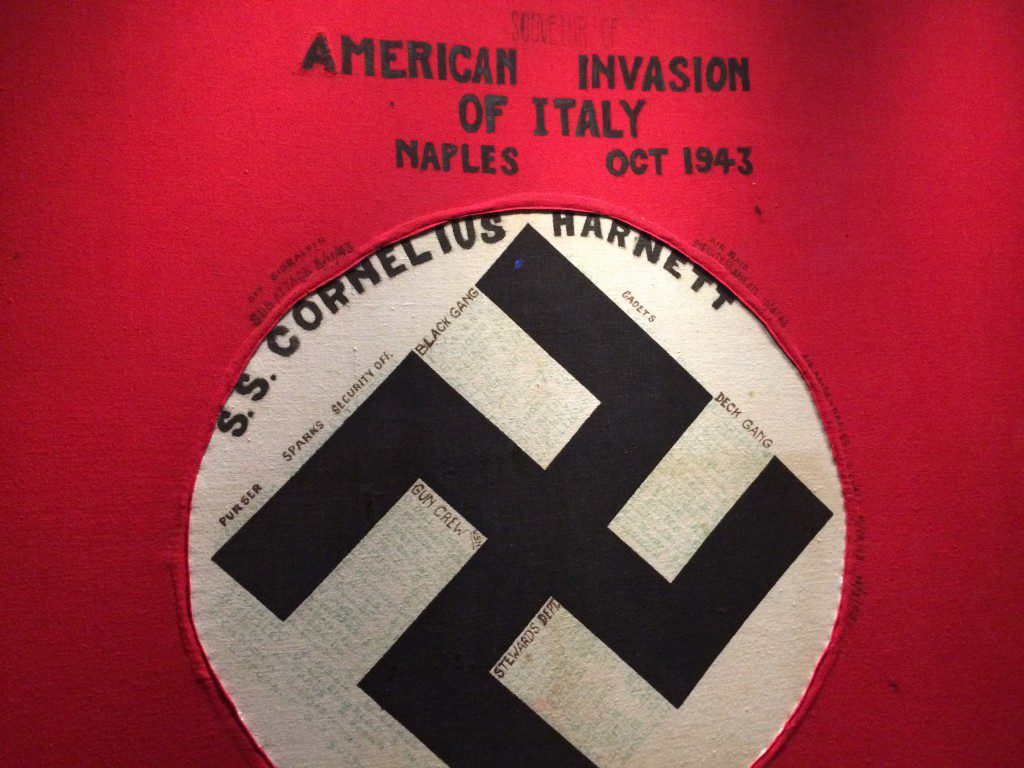 Its 4D designation indicates that things will literally move, appear from the ceiling or into the air while you're watching the giant screen in the theater.   The beauty of the experience is that a person with almost no knowledge of World War II will walk away understanding the basics of nearly every aspect of the war in less than an hour – an almost impossible notion.   It's brilliantly produced and will take you from tears to pumping your fist in the air.   It's an emotional roller coaster that should be your first stop when you visit.  There's an extra cost of $5.00 to see it.  (It's worth ten times that.)
If you want to get the most authentic stories from World War II – the museum boasts an impressive collection of first hand accounts from those veterans that were actually there.  You can watch videos, read transcripts of interviews and view photos from actual service members that wanted to share their memories.
You're also likely to run into one of these guys during your visit as many still volunteer or find their way to the museum as part of a family trip or group outing.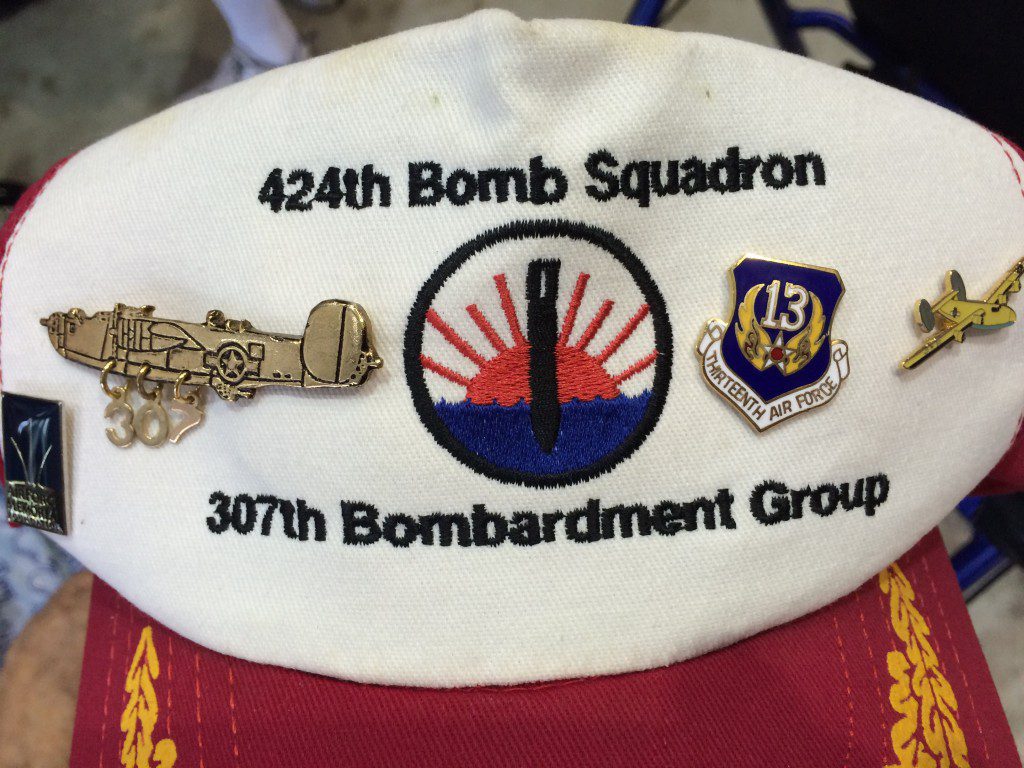 During my visit I met "Jack" who proudly displayed his veteran hat as so many of them do.   He pointed to a plane overhead and told me "I logged a bunch of hours in one just like it"   I assumed he  had recently been confined to a wheel chair as I could tell he seemed uncomfortable in it.  He later told me "My physical fitness teacher would be pissed if he found out I was sitting down instead of walking."
Even near the end of their lives – these guys are still the toughest and most wonderful people we will ever have the pleasure of meeting.