Kentucky's most popular state park has waterfalls, miles of hiking trails, and beautiful scenery every where you look.
Cumberland Falls State Park has a 65 foot high, 125 foot wide waterfall that serves as a focal point of the property.  The park notes that the waterfall can swell to 300 feet wide after heavy rainfall.  While the waterfall is certainly a big draw for visitors traveling through the region, an even bigger attraction is something called a "moonbow".
A moonbow is a rainbow caused not by sunlight but from the light of a full moon and only visible under clear skies.  The mist of the waterfall combined with the moonlight causes a rare night time rainbow.  According to Kentucky State Parks, "the moonbow is said to only be duplicated at Victoria Falls in Africa."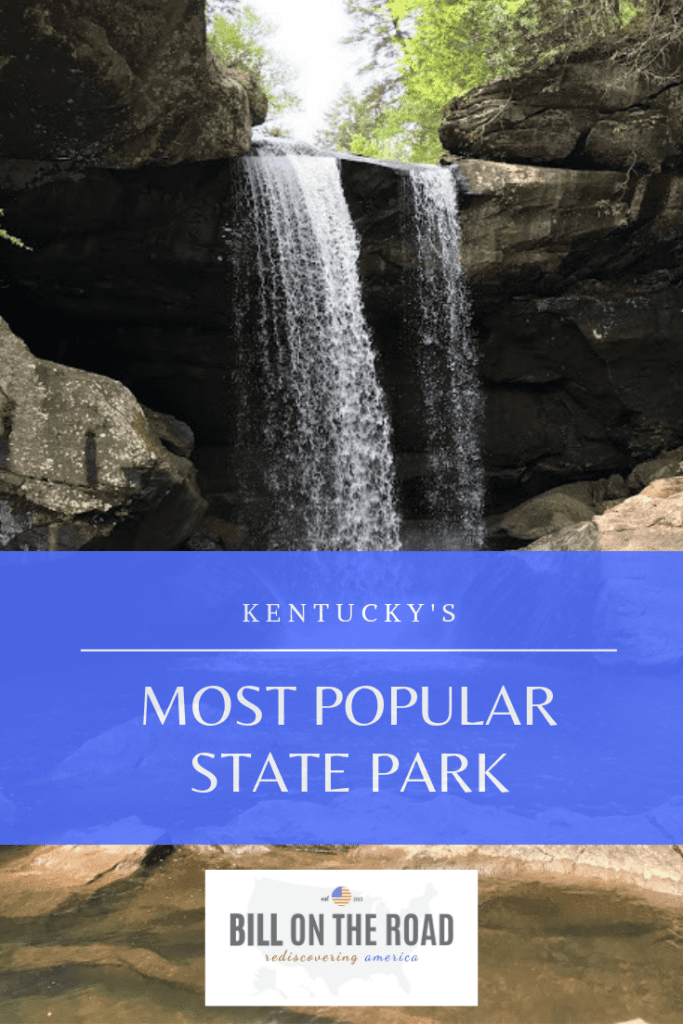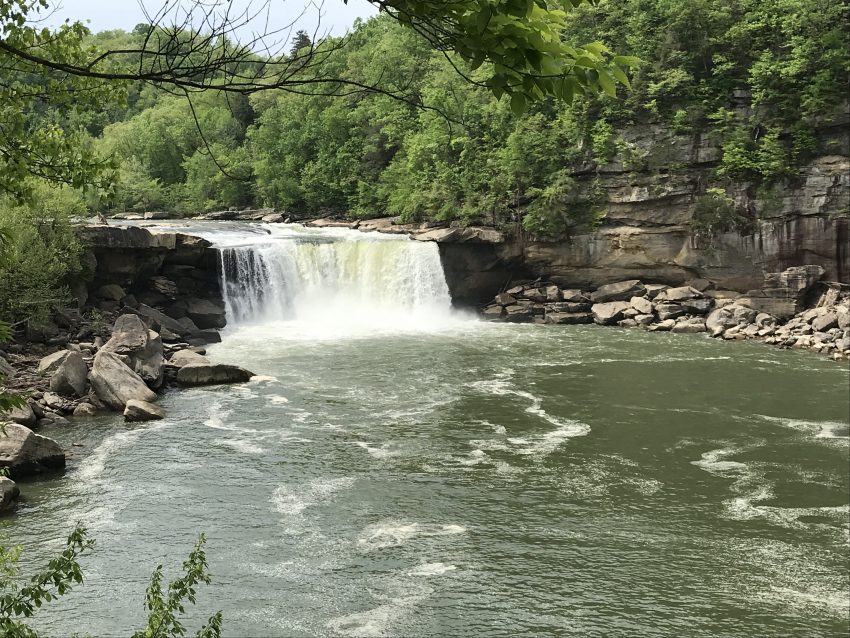 During my visit, I did two full hiking trails and about half of another.  I'm not embarrassed to admit that I'm not a hardcore hiker.  In fact, this visit was probably a good reminder that I need to be a bit more in-shape than I thought I was.  The toughest hike was a 2 mile trail listed as "strenuous" to see Eagle Falls, a waterfall much smaller than Cumberland Falls.
It's toughness comes from mostly uphill paths and seemingly endless stairs (both up and down) to get to the waterfall.  About half way to the waterfall – I asked a couple hiking the opposite direction if it was worth it to continue the journey.  They told me it was, so I continued.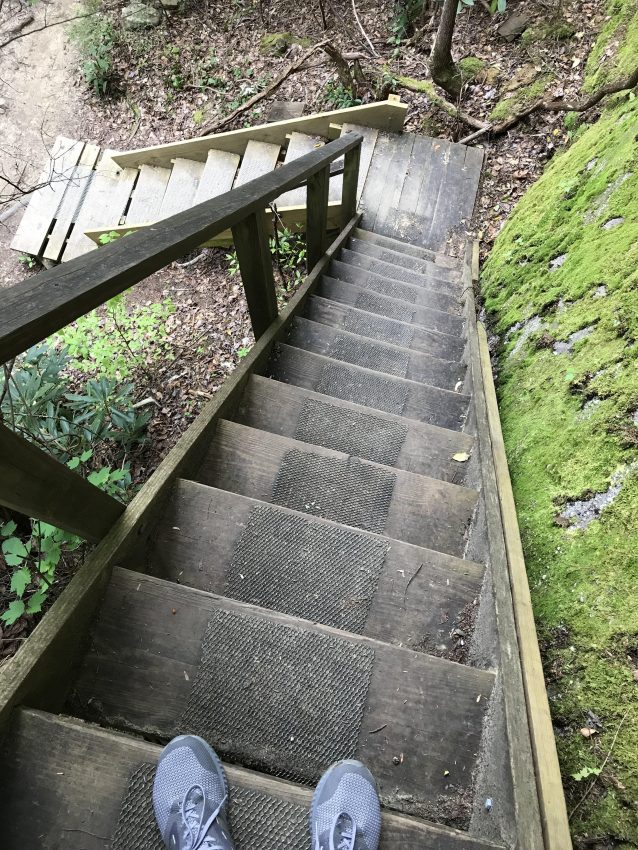 The waterfall was beautiful and depending on your sense of adventure, you can stand on the sideline and take your photos or hop in the water and see it up close.
One note about the hiking trails – you should probably be experienced and most definitely dress appropriately.  Most of the pathways I experienced were covered in rocks that were uneven with roots of trees zig zagging everywhere.  I was concerned I might sprain my ankle if I wasn't constantly looking at the ground.  I was just wearing tennis shoes (which I usually wear for a hike or nature walk) but you might consider boots or something a bit more sturdy.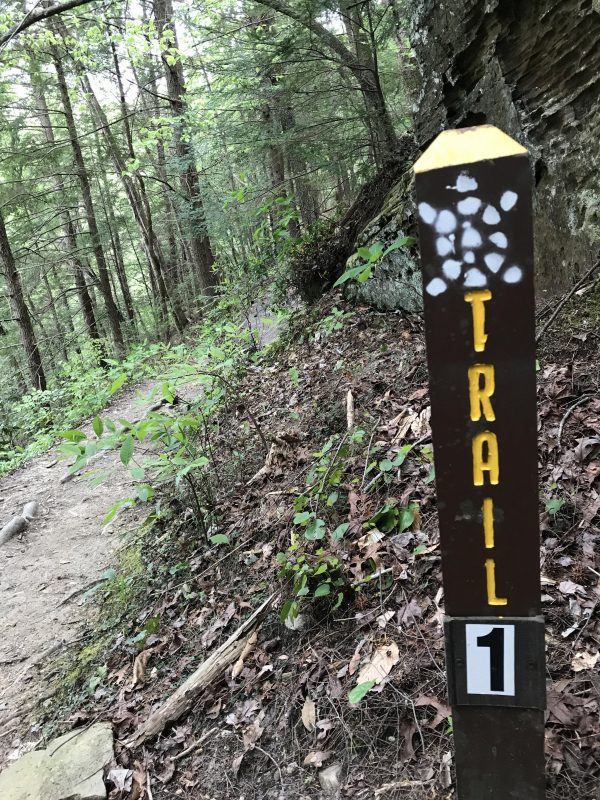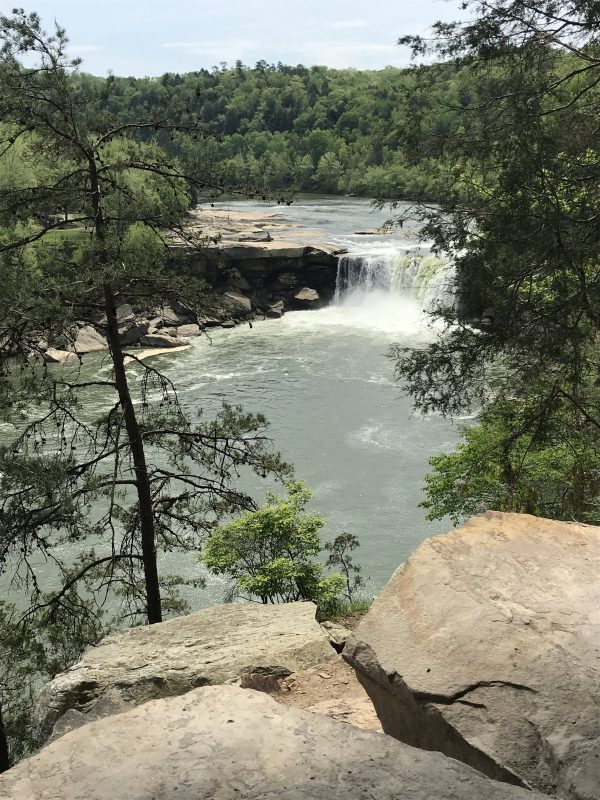 You can stay the night on-site at the park's Dupont Lodge or one of the cabins or RV/camping sites.  I stayed at the park's lodge which is currently undergoing some renovations.  The rooms are not modern, but they are clean and quiet.  The bathroom was clean with good water pressure.  And, the WiFi – a necessary amenity in 2019 (which is kind of sad since we're out in the wilderness) is outstanding!  I was able to keep a strong connection every place I went in the building.  That's impressive considering some of the most modern hotels I've stayed in don't even do that.  The lodge also has a variety of activities and events during the week.  There was a jam session going on with guitars in one of the banquet halls on my first night here.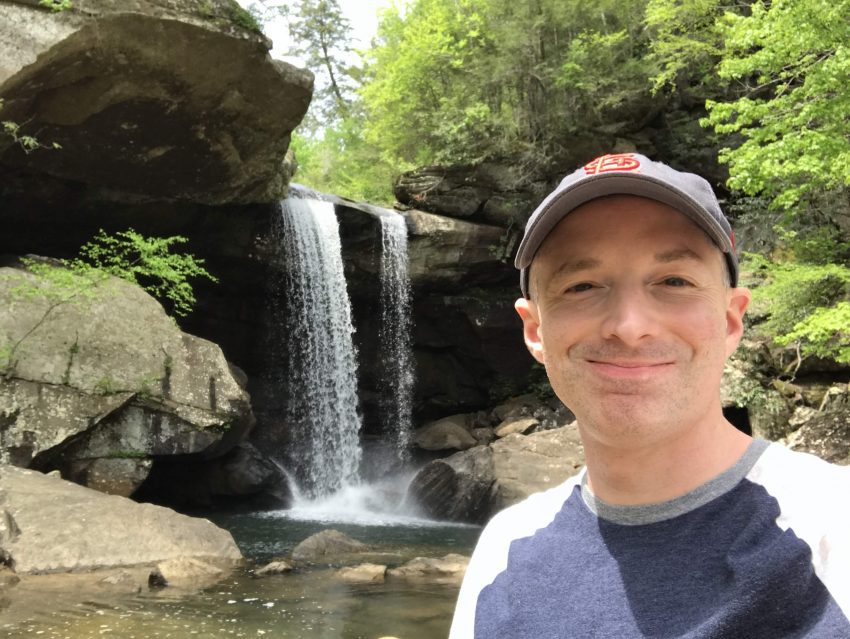 The staff was nice and friendly and made me feel welcome.  I'm glad that I made the stop and explored Kentucky's most popular state park!
=
While you're in the area – consider making a quick stop at the world's first Kentucky Fried Chicken!  Col. Sanders developed his famous recipe in the town of Corbin, Kentucky.  It's about a 25 minute drive from the park.