How could anyone resist the description: "Nuclear Waste Adventure Trail"?
Driving down the road on a sunny morning in St. Charles County, I spotted this gigantic mound of rocks and said aloud: "what on earth is that?" Curious, I turned the car around and pulled into a parking lot with a large sign that said "U.S. Department of Energy". Turns out I was staring at a nuclear waste site – and I didn't know whether to run away or climb up on top of it.
Turns out that in the early 1940s, several towns were displaced to create a space for the testing and production of chemicals for military grade weapons. First during WWII and then again during the Cold War where nuclear weapons material was produced. Over the years, waste from the explosives was burned or stored here. Not surprising, nearby soil and groundwater eventually became contaminated and by the late 1980s, the EPA determined the site to be a disaster.
During the clean-up process, engineers constructed a 41-acre waste-storage cell which was completed in 2001. Acres of rocks surround the sealed cell and is said to be protected for at least 1,000 years.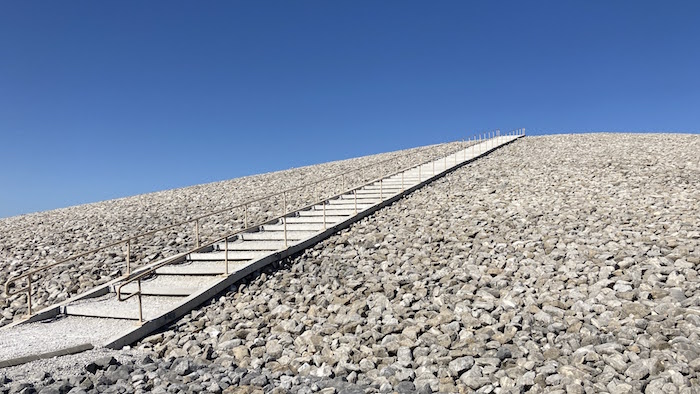 Walking up the massive staircase is more likely to damage your body than any leaking nuclear waste. Thankfully I already had my comfortable hiking shoes on and was ready for action. Lunging all the way up the steps brings you to impressive views of St. Charles County.
Surrounding the gigantic mound of rocks is 150 acres of natural wildlife and flowers. Visitors can utilize bike and walking trails to explore the area in addition to a lookout point at the top. There's a long list of activities that are prohibited on the site – including gambling. (So, please leave your slot machines at home.)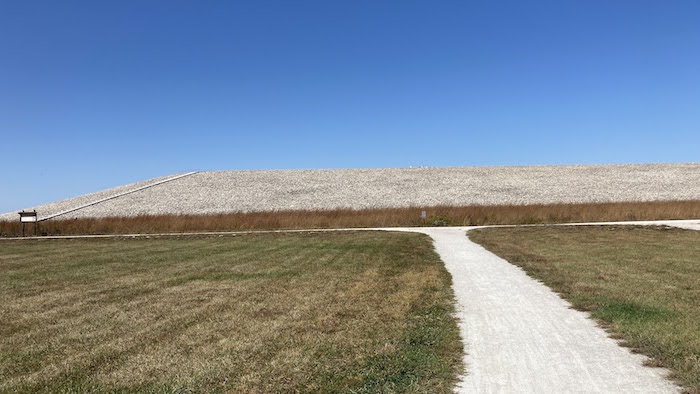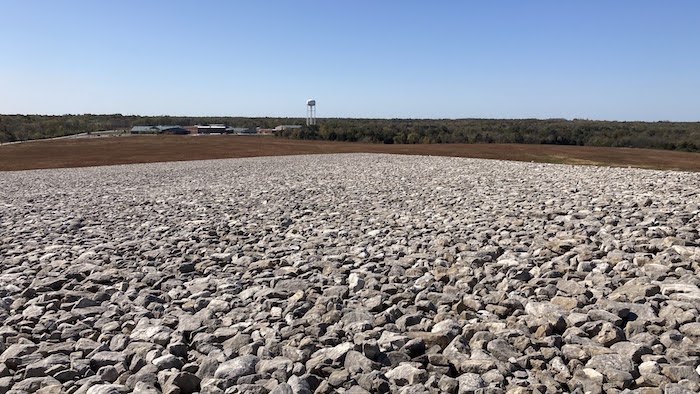 Currently (as of October 2020) the visitor center is closed to the public due to Covid-19. When open, the center does have a video that outlines the full history of the site and can answer questions relating to its construction. You can check the Weldon Springs Conservation website to see if it's been reopened to the public.
While you're in the area, be sure to check out the Daniel Boone Home in St. Charles County which is just a short drive away.