The state of Mississippi rarely gets the credit it deserves as being the birthplace of so many talented and inspiring artists and entertainers.  The MAX (Mississippi's Arts + Entertainment Experience) is a state of the art, interactive museum that pays tribute to the likes of everyone from Oprah Winfrey to Faith Hill.  The entire facility is so well designed and first-class that its location comes as a bit of a surprise.
Meridian, a town of about 35,000 people is not the bustling city it used to be.  But, if the development of The MAX is an indication of what the town hopes to offer to tourists – the future could be bright.  Even for someone that covers tourism on a regular basis, the only way I learned of the museum was from a cardboard sign in a hotel lobby with pictures of The Muppets.  (Jim Henson is from Mississippi and they were featuring a special exhibit on Henson and his beloved characters.)
Thankfully, my visit to Meridian was more than just a place to stop for a quick rest. Before leaving town, I was greeted by a handful of friendly staff members, excited to show off their incredible collection and impressive building.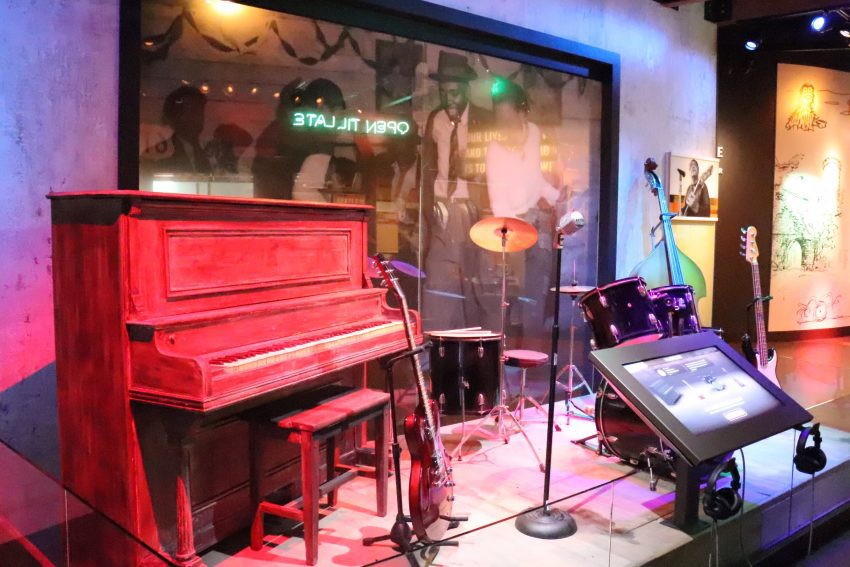 While Mississippi lays claim to all sorts of notable figures in the entertainment industry, it's the world of music that's most greatly benefited from its famous residents.  The entire genre of blues music is said to have been born within the state and one could argue that those roots gave birth to what we know today as "American music".
Elvis Presley, easily Mississippi's most famous resident, helped start an entire music revolution with his style of hip-swinging and rock-n-rolling.  Homage is paid to Presley along with other gifted musicians that have contributed to popular music.
Some of those names include:  B.B. King, Robert Johnson, LeAnn Rimes, Sam Cooke, Bo Didley, Charley Pride, David Ruffin, Britney Spears, and Conway Twitty.
In addition to music, The MAX showcases other famous Mississippians who have made their mark in the entertainment world.   Actor Morgan Freeman spent a considerable amount of his youth in the state and currently lives in Charleston, the town where he once lived with his grandmother.  Morgan is highlighted in a rotunda of beloved influencers where visitors can learn more about their contributions and see movie props, rare photos, and videos.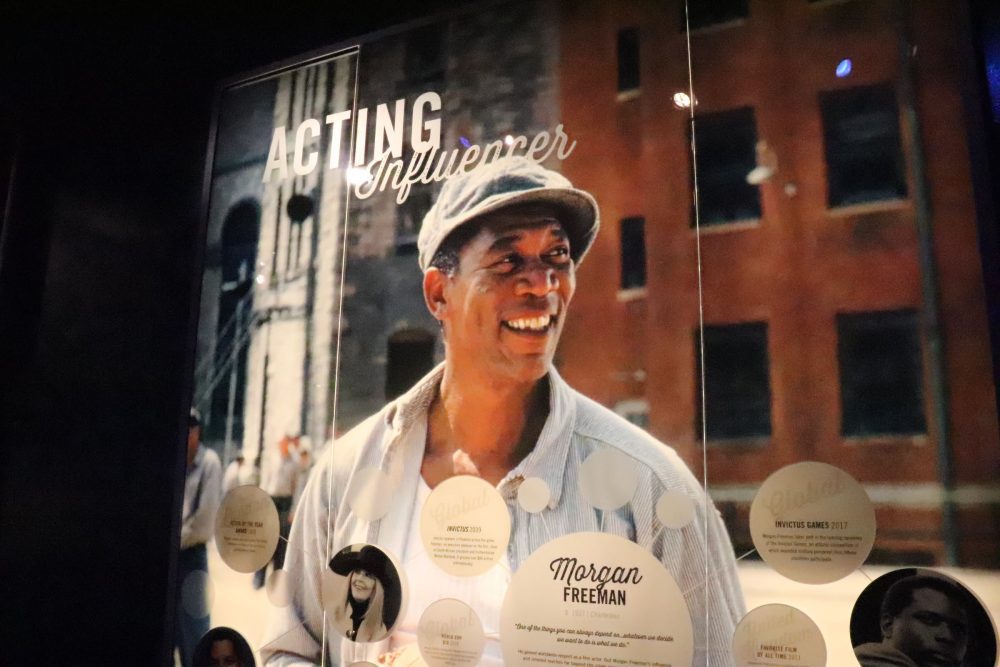 Interactive Exhibits
A big part of what makes this museum so great is how interactive the exhibits are.  From being able to virtually create pottery to learning about native foods and traditions – the variety of touch/feel/watch displays is truly mind-blowing.  There's even a church sanctuary to pay respect to the many artists that first learned about music through worship in churches across the state.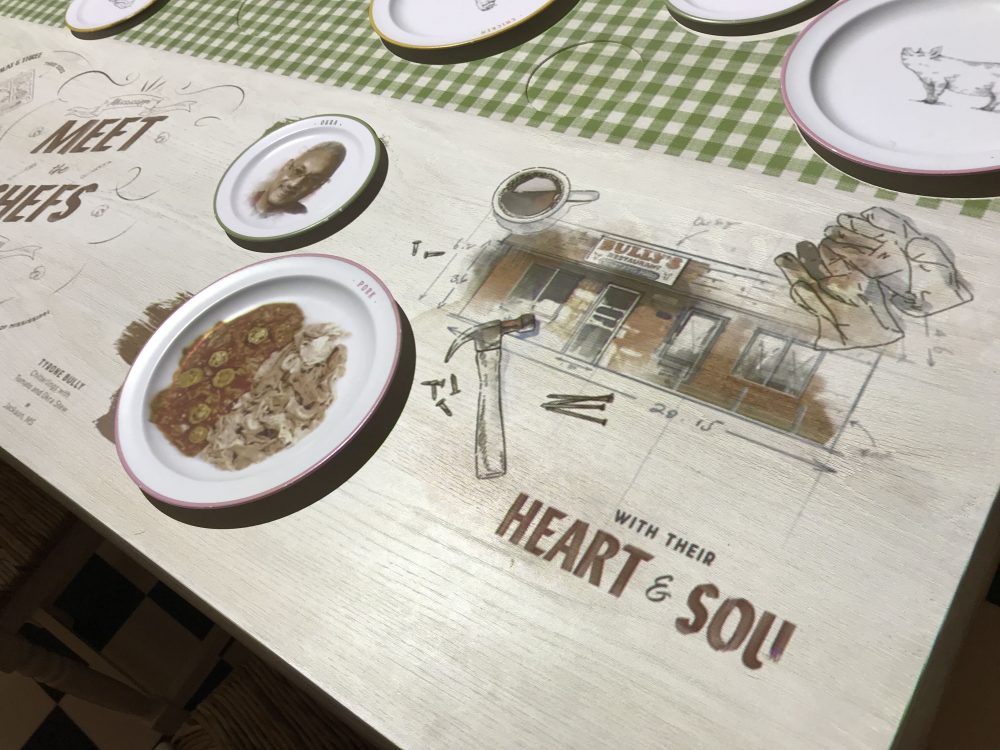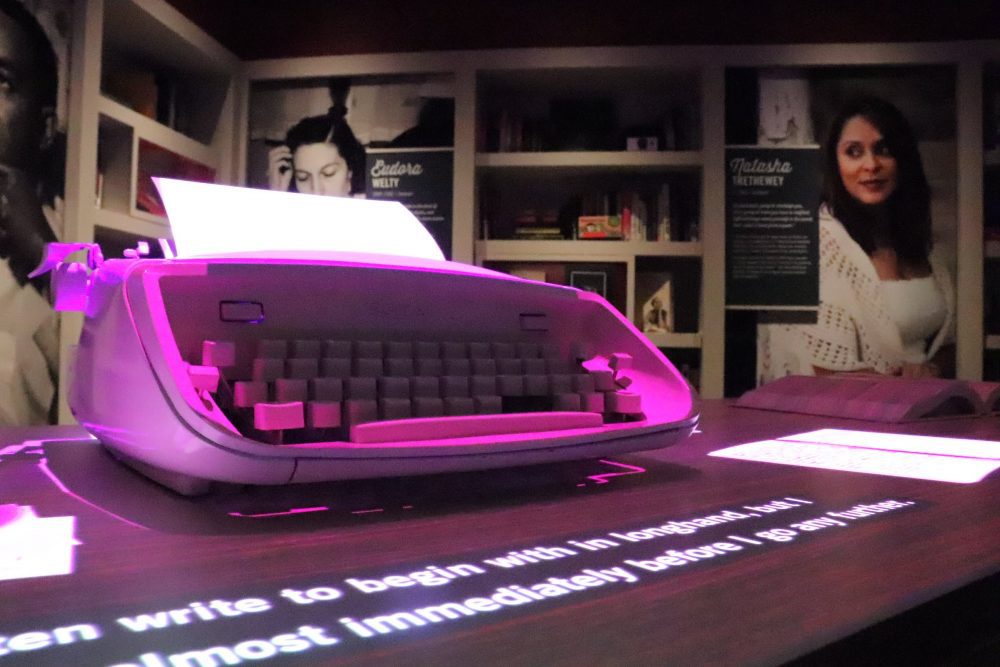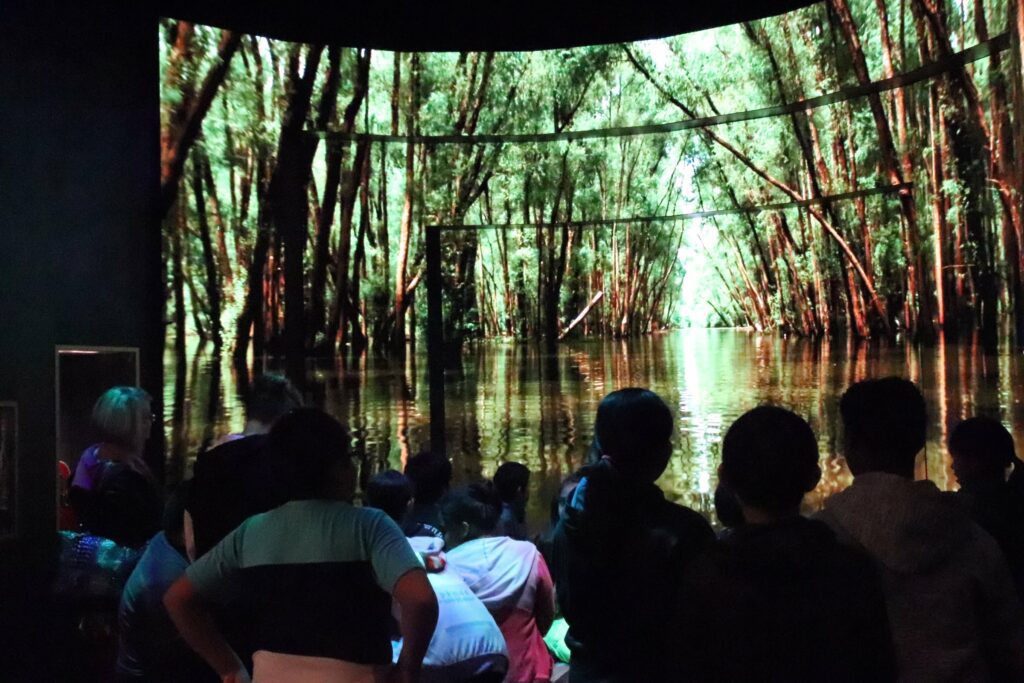 Birthplace Of The Muppets
A recent exhibit highlighting the work of native son, Jim Henson was what attracted my interest in the museum to begin with.  I've always been a huge Henson fan and have traveled to various museums around the country to get an up close look at some of those iconic puppets.
While the rotating exhibit has since moved on (1/20-5/4 2019) it was a wonderful display that included 20 original characters, storyboards, sketches, and costumes.  I was even able to add a couple of new characters to the list of Muppets I'd not seen in person.  If you grew up watching The Muppets, you'll be familiar with Beaker and Dr. Honeydew.  And yes, I'm a grown man that was thrilled to see both of them in person.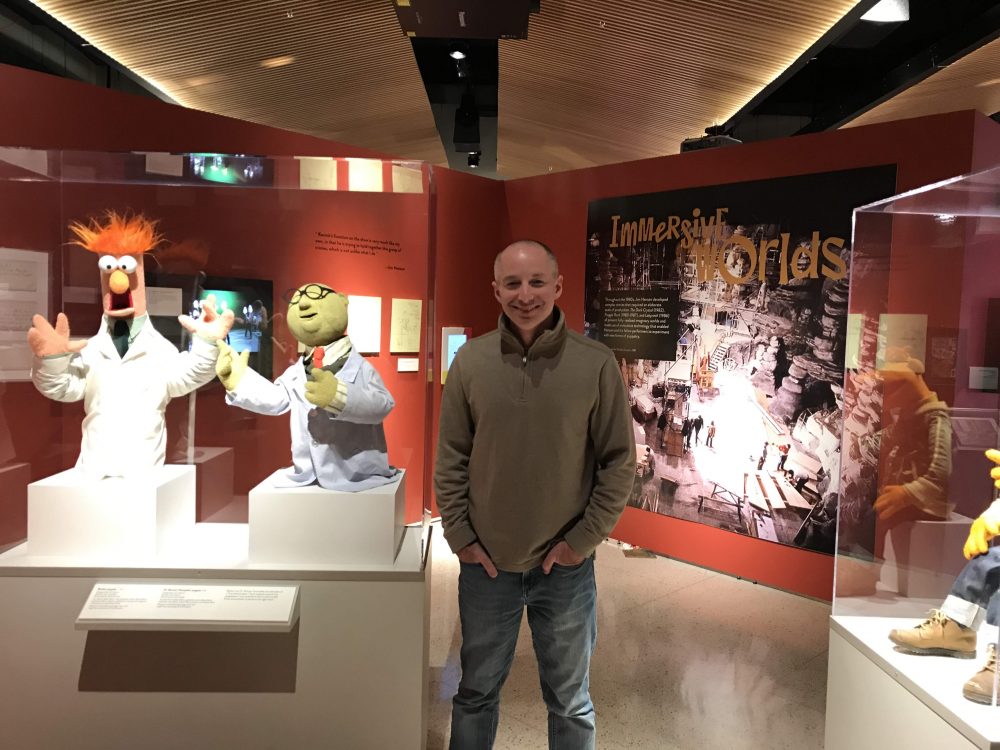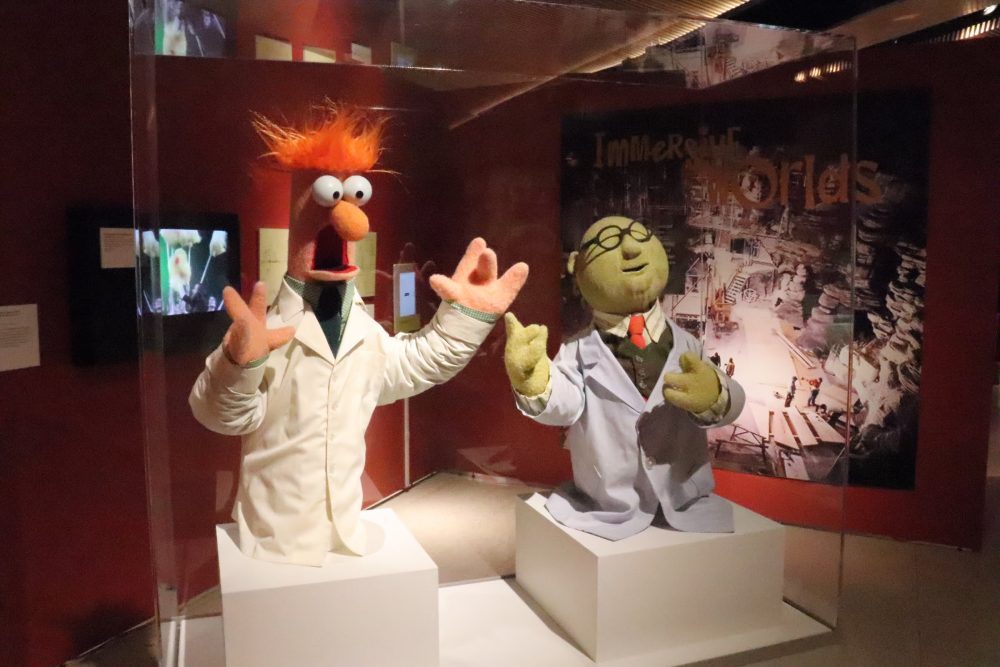 I was absolutely impressed with this place and would swing through again the next time a road trip takes me through Meridian.  It was so well thought out and full of great stories that I had no where near the amount of time I needed to experience everything.
It's easy to find in downtown Meridian and open every day except for Monday.  Admission is $14.00 for adults, with discounts available for students and seniors.  Kids under 5 are free.
Be sure to check out their website for other upcoming events like free concerts or parties.
For more information:  msarts.org