Are you looking for some fresh ideas for road trips or scenic drives from Dallas? How about a romantic weekend getaway from Dallas? There are plenty of great road trip ideas and many are cities within 500 miles of Dallas, or less than 8 hours away. We've also included a few familiar places in Texas that you may have overlooked or might want to consider for a return visit or weekend getaway.
Ready to hit the road? In no particular order, here are 20 road trip ideas that begin in Dallas:
1. Lafayette, Louisiana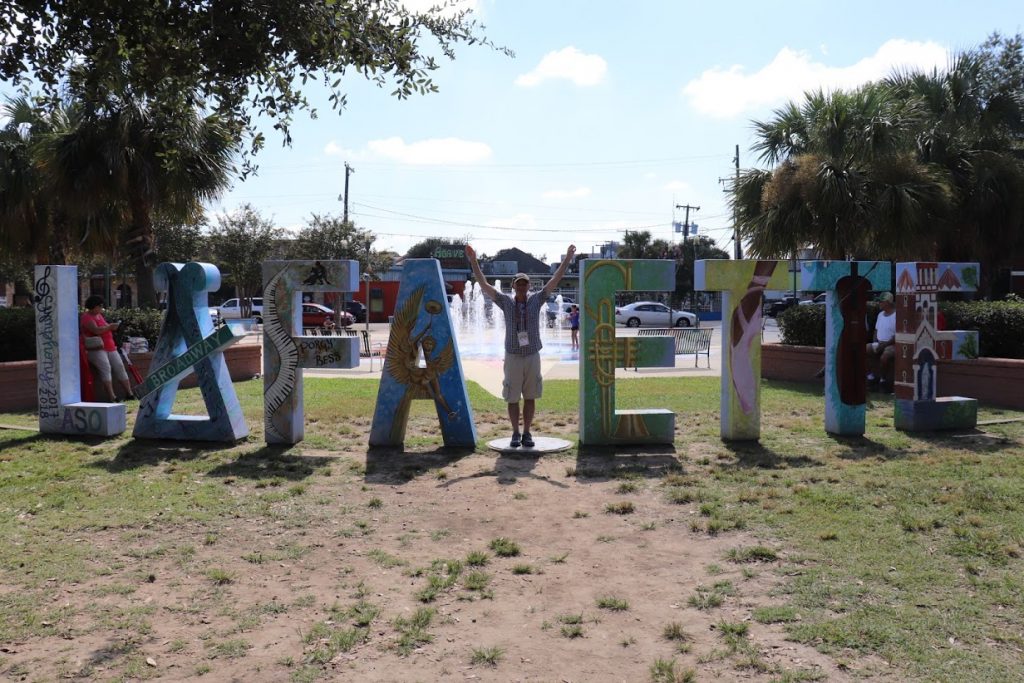 Lafayette is known as the happiest city in America! And it's true, there are plenty of reasons to smile while you're visiting this fun and colorful Louisiana city. The locals are generally quite friendly, with lots of great Cajun food at every turn and more festivals than you can keep count of. Take a boat tour of one of the area's gator filled swamps and be sure to visit Avery Island – home of TABASCO hot sauce! If you want a unique souvenir to take home – look for a musical washboard you can wear over your chest!
Travel Time: 5h 26m / 391 miles
2. Oklahoma City, Oklahoma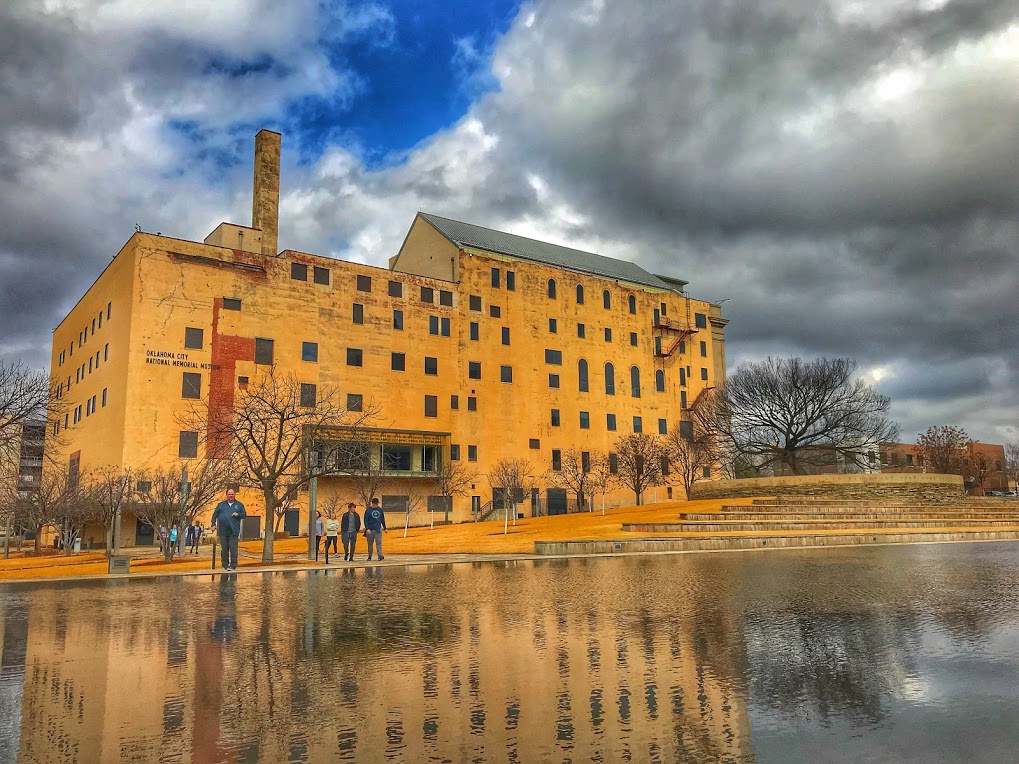 Oklahoma City is slated to be one of the most popular travel destinations for 2021. From a wide range of impressive new restaurants and a new trolley system for tourists – OKC is a great bet for a weekend getaway. Check out the American Banjo Museum, Cowboy Hall of Fame, or the renovated Oklahoma City Bombing Memorial Museum. Spend some time grabbing drinks or seeing a show in the Bricktown District or just chill out in the beautiful Myriad Botanical Gardens downtown.
Travel Time: 2h 57m / 207 miles
3. Wichita, Kansas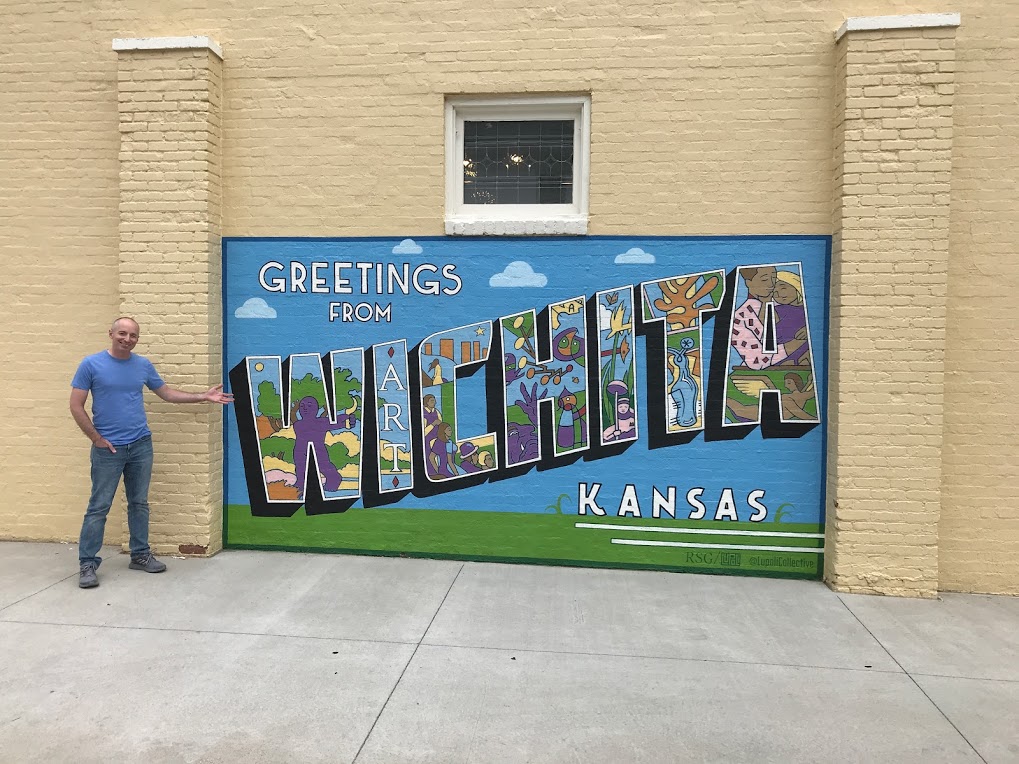 Chances are you've never thought of Wichita as a road trip destination but you should definitely add this cool Kansas town to your list! Some of the nicest people in the midwest call Wichita home. Mingle with the locals each evening at the Keeper of the Flames monument. You'll see the fire display just across the beautiful pedestrian bridge that crosses the Arkansas River. Wichita has terrific restaurants, breweries, some interesting museums, and a brand new minor league baseball stadium. Wichita is also home to the very first Pizza Hut restaurant. The small brick building is located on the campus of Wichita Statue University and is free to tour!
Travel Time: 5h 7m / 364 miles
4. Branson, Missouri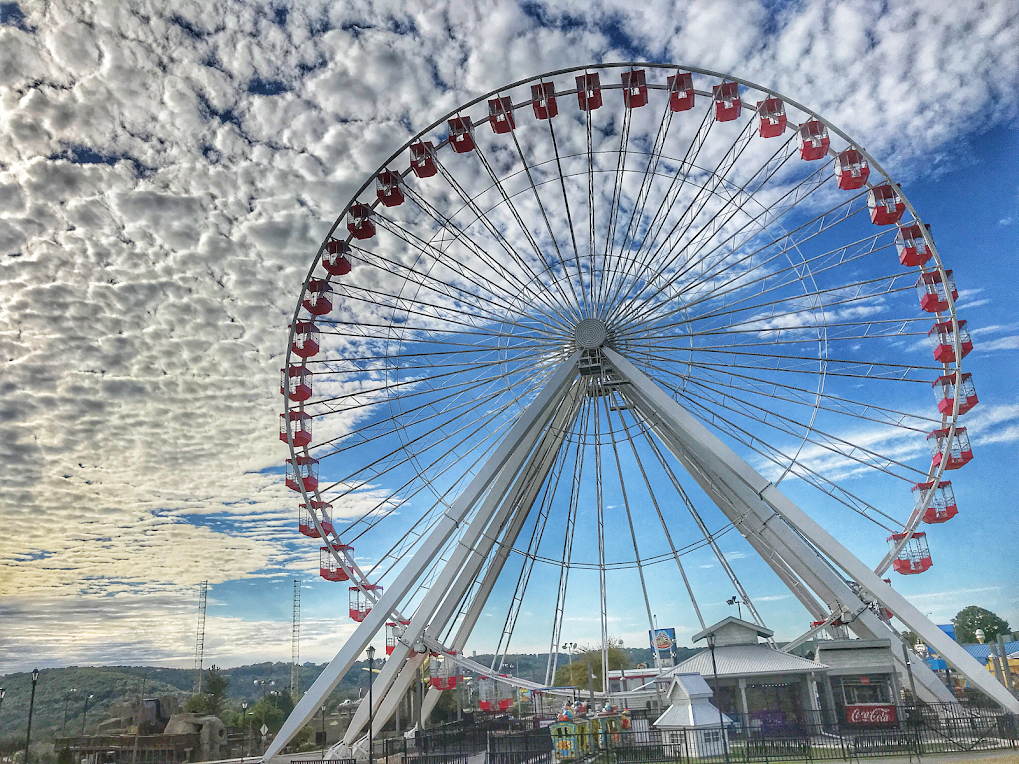 Branson is one of the towns that has a little bit of something for everyone. This southern Missouri entertainment destination once had a reputation for attracting only seniors and retired country music performers. Truth is, there is so much to do for any age group, especially families. See magic or comedy shows, or stroll downtown and shop before watching the synchronized water fountains dance to oldies music. Take a ride on the massive observation wheel overlooking the Branson strip or a ride on the Branson Scenic Railroad. And don't forget about Silver Dollar City – one of the best theme parks in the country with award winning roller coasters!
Travel Time: 6h 47m / 427 miles
5. Bryan / College Station, Texas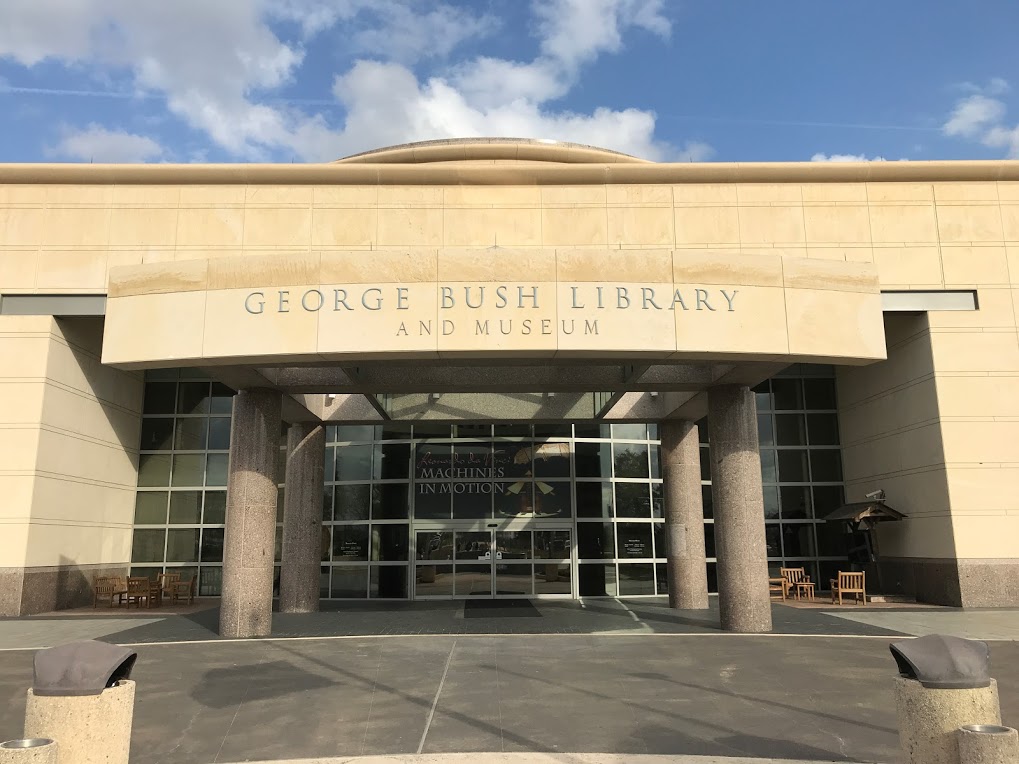 There's always something going on in a college town! Less than three hours from Dallas/Fort Worth – College Station is a fun weekend getaway. Check out the George Bush Presidential Library and Museum, and do some shopping in downtown Bryan. Visit the Catalina Hatters store and see where cowboy hats are made for famous folks like Willie Nelson. Enjoy a locally sourced meal at one of the many great dining spots around town and grab a photo in front of the Texas flag – made entirely of books! It's located inside The George Hotel.
Travel Time: 2h 34m / 175 miles
6. Memphis, Tennesee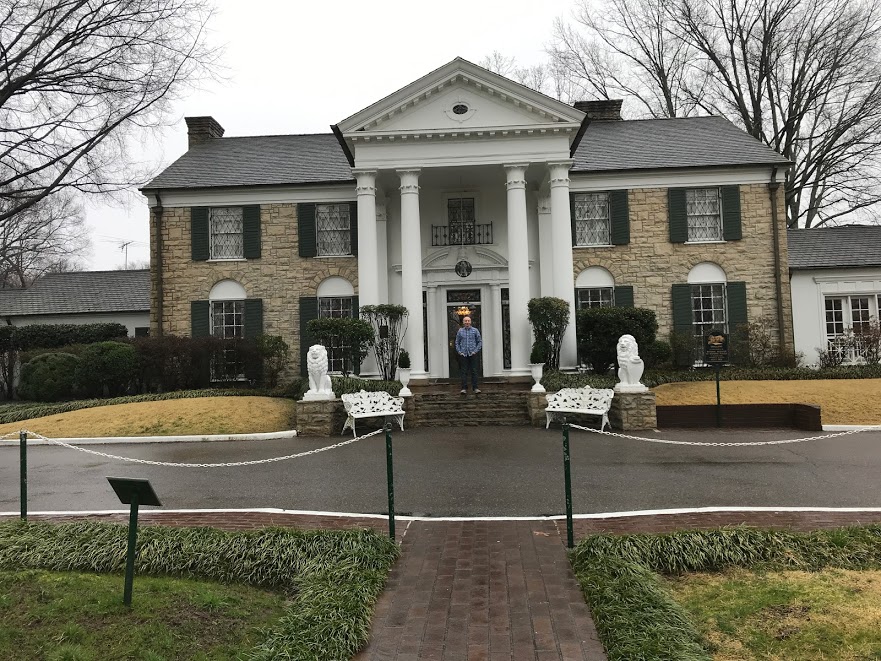 Memphis may be best known for Elvis Presley but did you know it's full of other music history? The Stax Museum of American Soul Music is located where Stax Records once produced the likes of Sam & Dave, Al Green, and Issac Hayes. Aretha Franklin's childhood home is down the street. There's the Rock N Soul Museum and of course Beale Street. If you've never been to Graceland, or it's been awhile since you last visited – a brand new complex recently opened across the street, dedicated to all things Elvis. For history lovers, the National Civil Rights Museum is very well done and the giant Bass Pro pyramid is pretty cool! Don't forget the Memphis barbecue!
Travel Time: 6h 25m / 453 miles
7. Hot Springs, Arkansas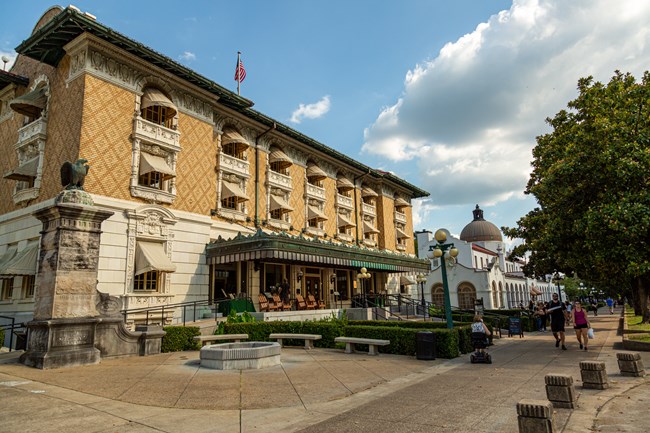 Visitors from around the world visit Hot Springs just to bathe in the famous healing waters. Besides a healing bath, enjoy the beauty of Hot Springs National Park, visit the gorgeous Anthony Chapel at Garvan Woodland Gardens or learn about mobsters in the Gangster Museum of America. Arkansas is known as "the natural state" and all of its state parks are outstanding if you're interested in outdoor activities.
Travel Time: 4h 16m / 286 miles
8. Baton Rouge, Louisiana
Louisiana's Capitol city has come a long way in recent years and has proven to be a great road trip destination. Take an elevator all the way to the top of America's tallest state Capitol Building which overlooks downtown and the Mississippi River. (Be sure to take the guided tour to see the bullet holes that still exist from when their Governor Huey Long was assassinated!) The old state Capitol is also worth touring – it's gorgeous! Enjoy some great seafood, see the only real live tiger mascot at Louisiana State University, and tour an old plantation home to learn about early Baton Rouge. If you're a fan of Cane's Chicken Fingers – it all started in Baton Rouge and the first location is still open!
Travel Time: 6h 2m / 429 miles
9. Lubbock, Texas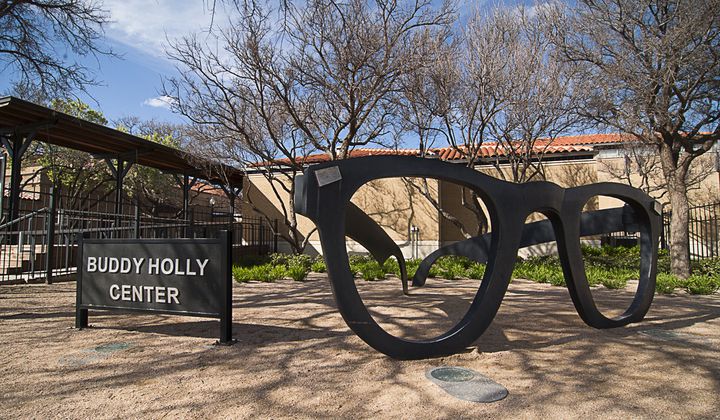 Considered one of the best "western towns" in America, Lubbock is just under five hours from Dallas/Fort Worth. Visit the world's largest collection of windmills at the American Windmill Museum or learn about music history at the Buddy Holly Center. Lubbock has no shortage of wineries and craft breweries and a great steak awaits you at Bryan's Steaks. Be sure to see a movie at the Stars & Stripes Drive-In – ranked as one of the best drive-in theaters in the nation according to The Travel Channel.
Travel Time: 4h 51m / 346 miles
10. Tulsa, Oklahoma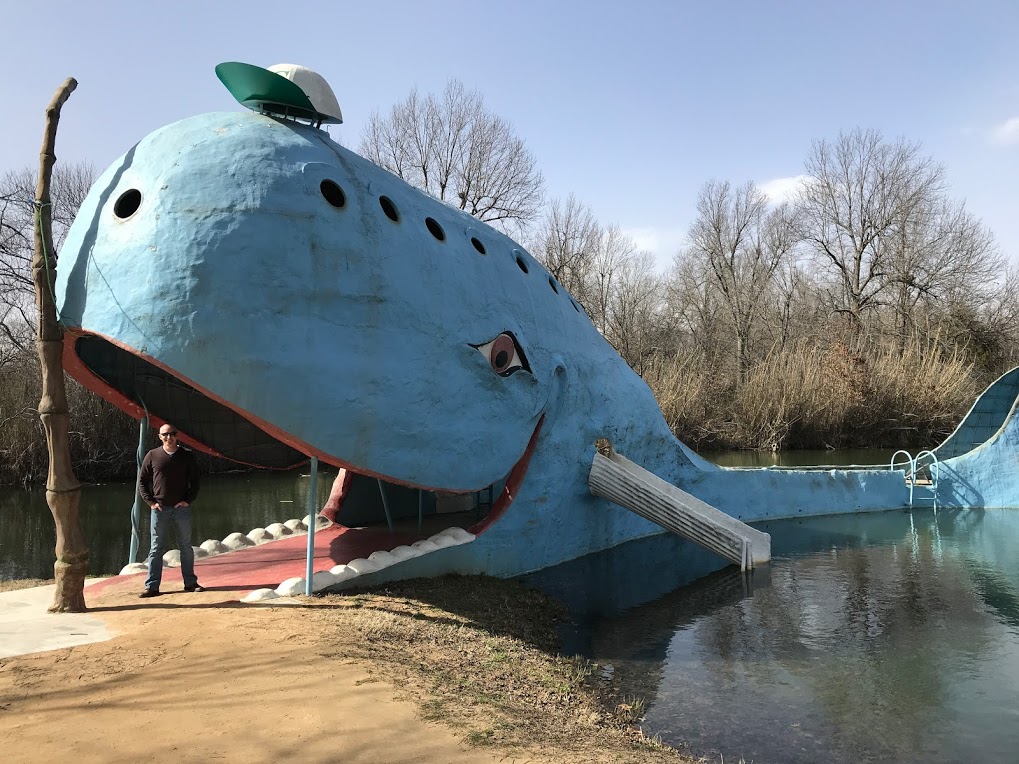 Tulsa has been working hard to bring their historic city back to life and their efforts are starting to show. Dining options now range from exotic to casual – including one of the best calzones I've ever eaten at Bohemian Wood Fire Pizza located downtown. You'll find plenty of Route 66 history and roadside attractions including The Golden Driller and the Blue Whale of Catoosa – about 15 minutes away. For art lovers, one of the coolest art museums in the south is the Philbrook Museum of Art – housed in the extravagant mansion that once belonged to the founders of Phillip 66. For something a bit unusual, consider a guided tour of Tulsa's underground tunnel system.
11. Little Rock, Arkansas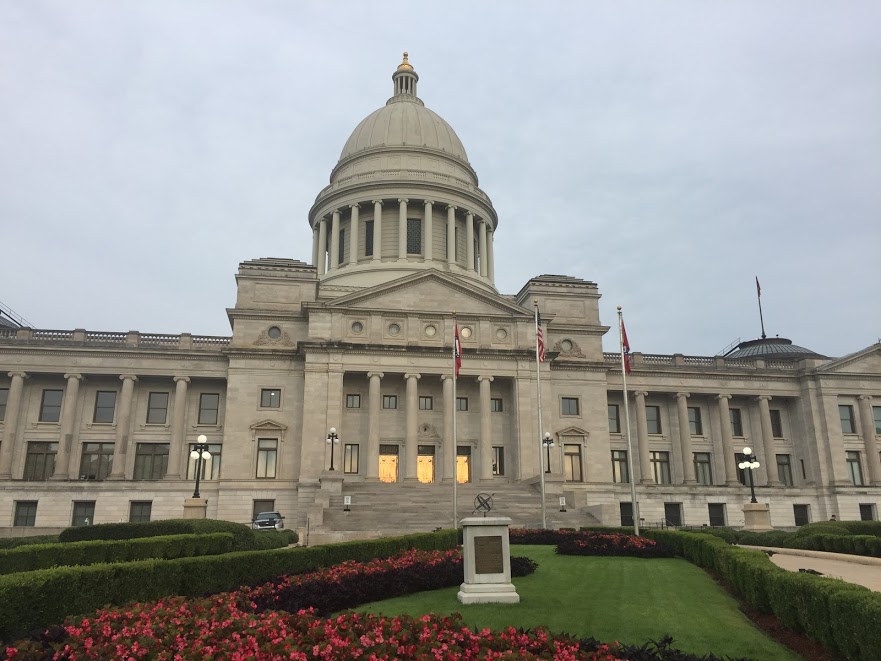 Little Rock has a great mix of history, dining, and outdoor adventure! Arkansas' largest city is surrounded by beautiful scenery and a short drive from outstanding state parks. In the city limits, Little Rock has become one of the most popular foodie hot spots in the south with new restaurants popping up all the time. Visit America's only purse museum in the South Main neighborhood, or take a stroll along the riverfront and check out loads of fun statues along the way. See the Clinton Presidential Library, tour the State Capitol, learn about science and the human body at the Museum of Discovery, and then grab some fresh produce at Little Rock's River Market.
Travel Time: 4h 36m / 319 miles
12. Kansas City, Missouri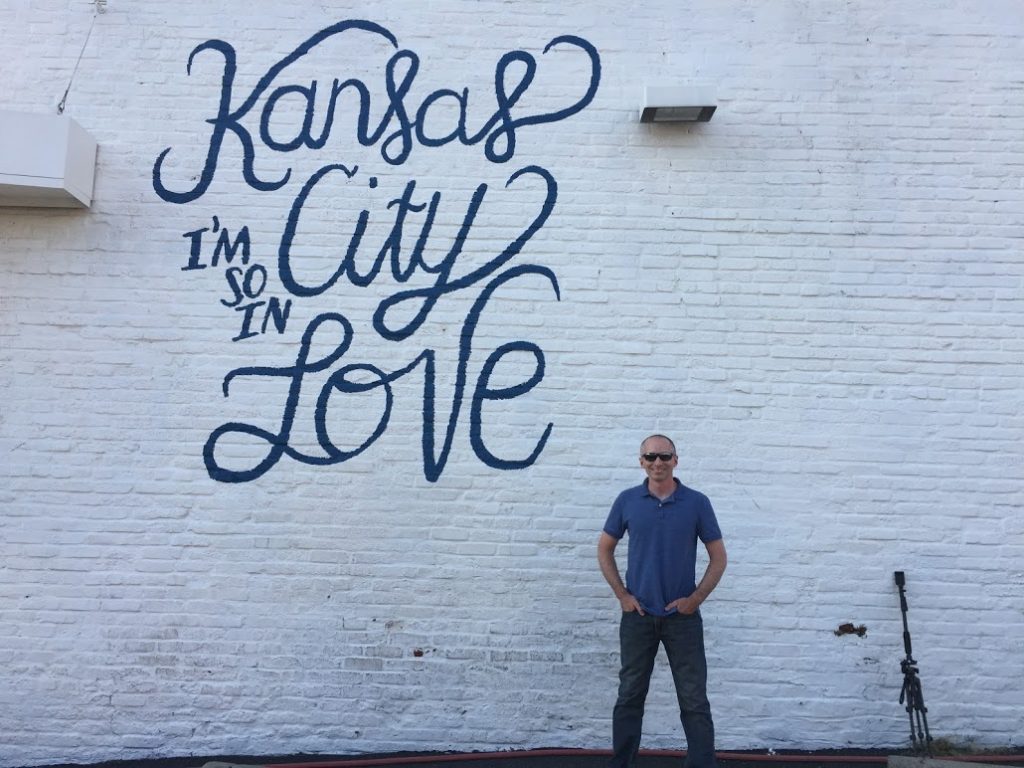 Kansas City is one of the longer road trips on our list but well worth the drive! Spend a day strolling through the world famous Crowne Plaza or try your hand at counting fountains all over town. (Kansas City has the most fountains of any city in America!) Tour the Hallmark Visitors Center – the greeting card company is based there. KC has some really great museums including the Nelson Atkins Museum of Art, the Steamboat Arabia Museum, and the Museum of Toys & Miniatures. Make use of the free streetcar that takes visitors from Union Station up to the KC farmers market. Oh and did I mention lots of great barbecue?!
Travel Time: 7h 54m / 506 miles
13. Galveston, Texas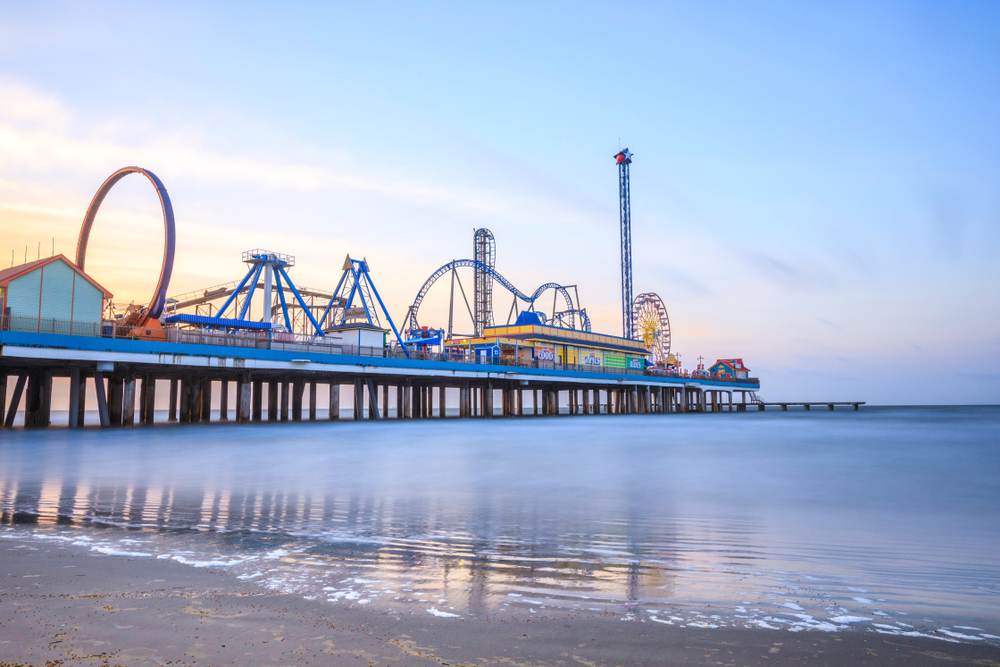 Sometimes you just need to be near some water and Galveston is a perfect spot to enjoy some downtime with a view. Check out the Victorian-era buildings downtown or simply soak up the sun at the beach. You can visit one of the city's unique attractions: The Offshore Drilling Museum, the Galveston Naval Museum, or maybe a enjoy some rides at the historic Pleasure Pier. For lunch or dinner, explore the many Seawall restaurants for award winning food and drinks and something for every taste!
Travel Time: 4h 13m / 289 miles
14. San Antonio, Texas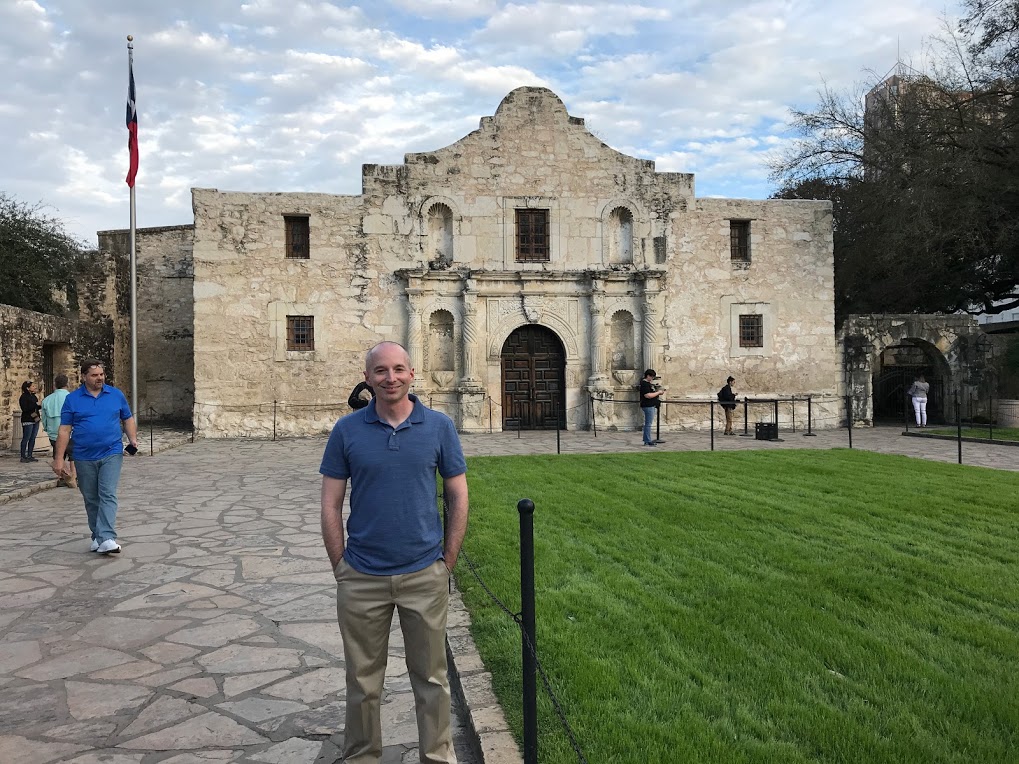 San Antonio is always a perfect destination for a road trip and only four hours from DFW. Grab a great meal or drink along the famous River Walk or take a ride up to the top of the Tower of The Americas. Built for the 1968 World's Fair – the 750 foot high observation deck gives a great 360 degree view of town and could be helpful in getting your sense of direction before you set out to explore. Be sure to check out The Saga light show downtown and visit The Pearl – a mixed use entertainment area a short drive from downtown that has shops, food, and outdoor activities like a local farmers market.
Travel Time: 4h 3m / 274 miles
15. Bay St. Louis, Mississippi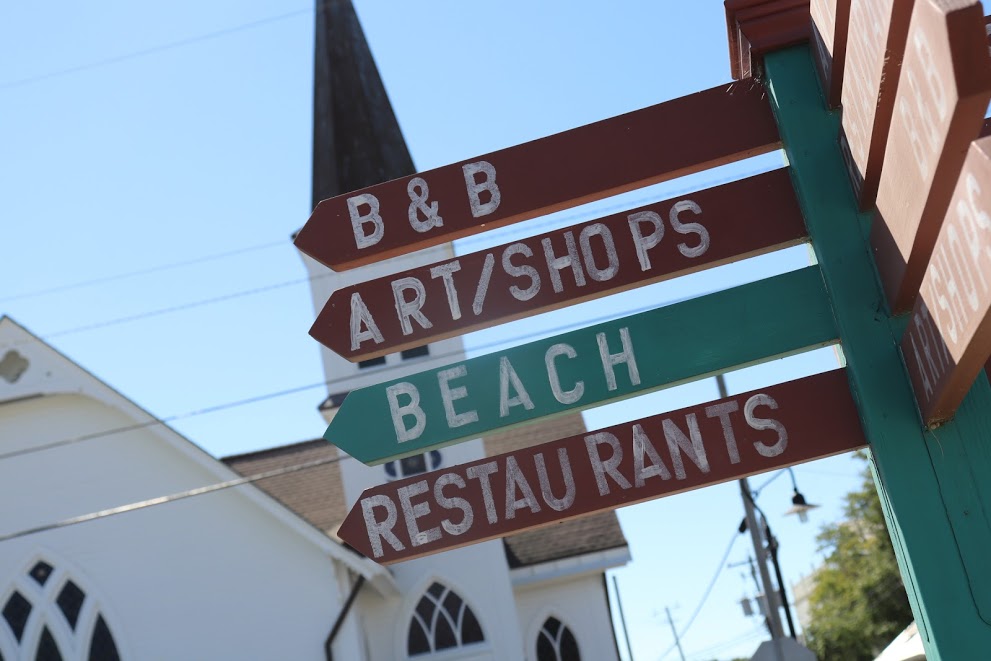 This is the longest road trip on the list – at exactly eight hours from downtown Dallas. If you've never explored Mississippi's gulf coast, you should add it to your list of road trip ideas. Old Town Bay St. Louis is just east of New Orleans and a good home base to explore the small towns all along the coast up to Biloxi. You'll find antique stores, diners, art galleries, and yes – the beach! Go out on a boat ride or just relax at one of the local B&B's in beautiful historic houses. For extra fun – book early and visit during Crusin On The Coast to see hundreds of classic cars line the streets!
Travel Time: 7h 57m / 540 miles
16. Carlsbad Caverns National Park – New Mexico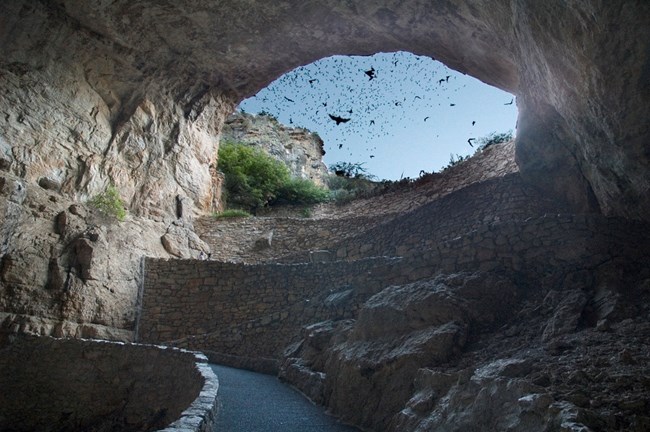 Visit one of the most impressive caves in the U.S. and enjoy a unique weekend getaway. The caverns include over 100 caves and feature gigantic "rooms" covered in rock formations. It's a chilly 56 degrees all year long – something that sounds good for a summer road trip! There are no hotels in the park however there are plenty of places to stay in nearby Carlsbad or Whites City. Camping is available in the park with a permit.
Travel Time: 7h 32m / 484 miles
17. Houston, Texas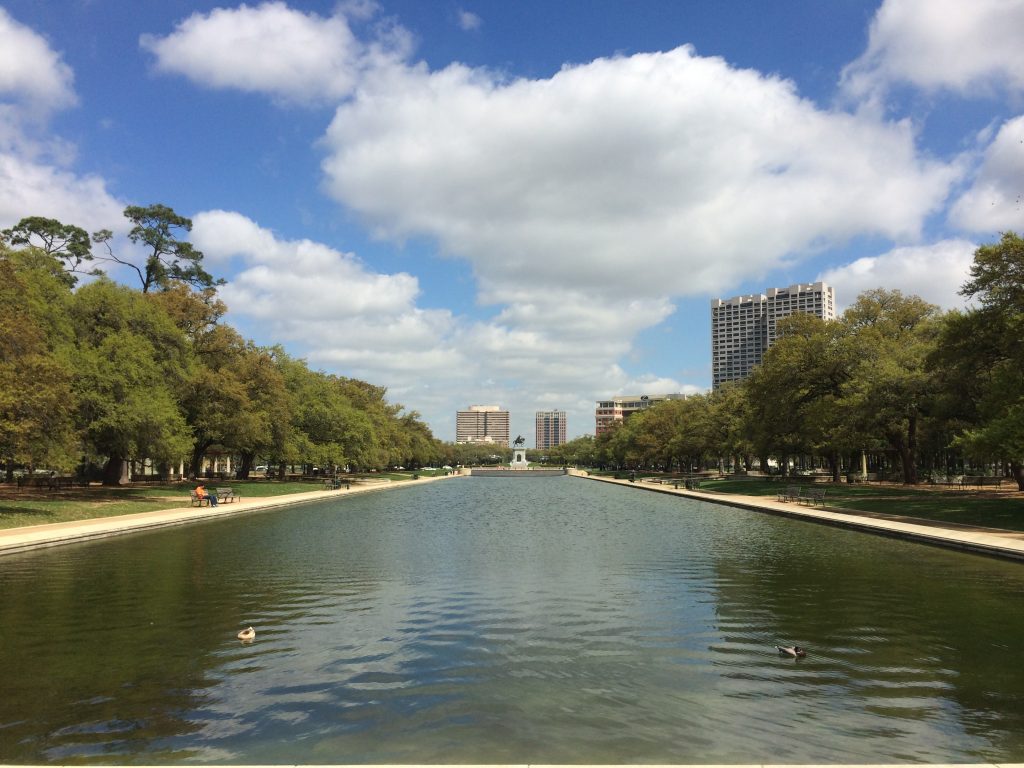 If you haven't been to Houston lately, here's a refresher on all things you can see and do for a weekend getaway. You can explore the city's impressive museum district, second only to the Smithsonian in Washington DC. There's also the Houston Space Center to learn all about NASA and its ties to the region. Houston also has one of the most diverse choices in restaurants in the entire nation. Get around downtown easily with the metro trains and relax in the beautiful 56,000 acre Hermann Park. If you're into quirky attractions, don't miss the Beer Can House, a residence covered entirely in beer cans!
Travel Time: 3h 27m / 239 miles
18. Roswell, New Mexico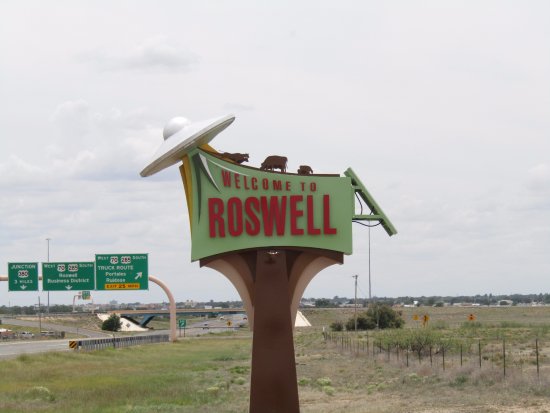 If learning about aliens.. ahem.. alleged aliens suits your fancy, maybe Roswell should be on your list. The epicenter for UFOs in New Mexico features museums, gift shops, and tours that all revolve around alien activity that supposedly occurred in the city limits. There is also an aviation museum, a local zoo, and some outdoor recreational opportunities. But, let's be honest – you're going here because you want to know if humans are really alone in the universe.
Travel Time: 7h 17m / 492 miles
19. New Orleans, Louisiana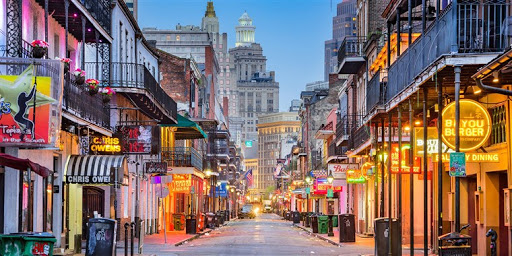 New Orleans is near the bottom of our list only because it's a spot that everyone already enjoys for road trips. Most people enjoy it for drinking and partying – and of course, the food. However, my favorite attraction in New Orleans is the National World War II Museum. It is one of the greatest museums not just in America, but in the entire world. It is truly fantastic. Don't miss the 4-D film produced by Actor Tom Hanks. The Southern Food & Beverage Museum is another fun stop to learn about cuisine in the south.
Travel Time: 7h 29m / 505 miles
20. Waco, Texas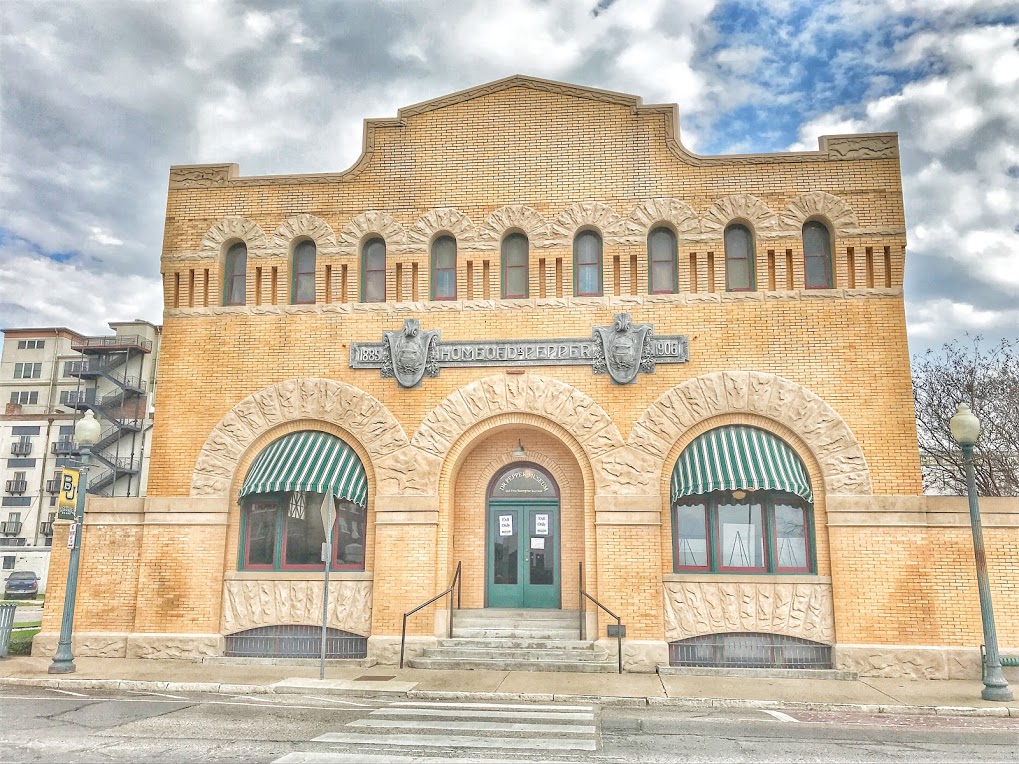 Waco has become a hot spot for getaways in recent years thanks to the popularity of Chip & JoAnna Gaines who have their mixed use complex based there. But there's more to explore around Waco than overpriced wash cloths and home decor. Check out the Dr Pepper Museum to learn about America's first national soft drink which was invented in a Waco pharmacy in the late 1800s. The original bottling plant still stands and houses the museum. You can visit the Texas Ranger Hall of Fame, the Waco Mammoth National Monument, or enjoy a bike ride along the Cottonbelt Trail.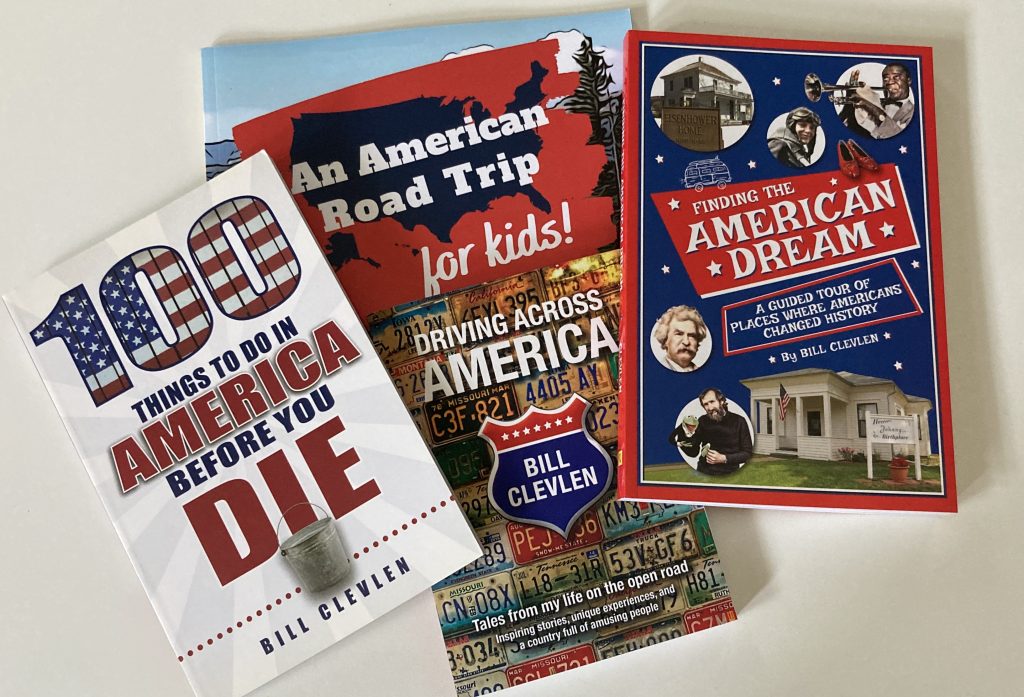 If you enjoyed this list and love to travel – please consider ordering one of my travel guides to help plan your next adventure! You can find all of my books in the online store. Thanks for supporting Bill On The Road!
Lafayette, LA
Oklahoma City, OK
Wichita, KS
Branson, MO
Bryan/College Station, TX
Memphis, TN
Hot Springs, AR
Baton Rouge, LA
Lubbock, TX
Tulsa, OK
Little Rock, AR
Kansas City, MO
Galveston, TX
San Antonio, TX
Bay St. Louis, MS
Carlsbad Caverns, NM
Houston, TX
Roswell, NM
New Orleans, LA
Waco, TX