As we celebrate President's Day in the United States each February, I thought it would be fun to share some ways for you to connect with the history of past American Presidents. Traveling across the country, you can find both Presidential libraries and museums, as well as former homes once occupied by some of our most famous leaders.
If you're visiting Washington D.C. you should check out Mount Vernon – home to the first President, George Washington. It's a beautiful mansion that's treated with great care and maintained to look the way it did in Washington's day. In stark contrast to the Washington mansion – President Abraham Lincoln didn't live lavishly at all – his modest two story home (originally a one story) in Springfield, Illinois often stuns visitors when they see it in person. It was the only home he ever owned until he became President.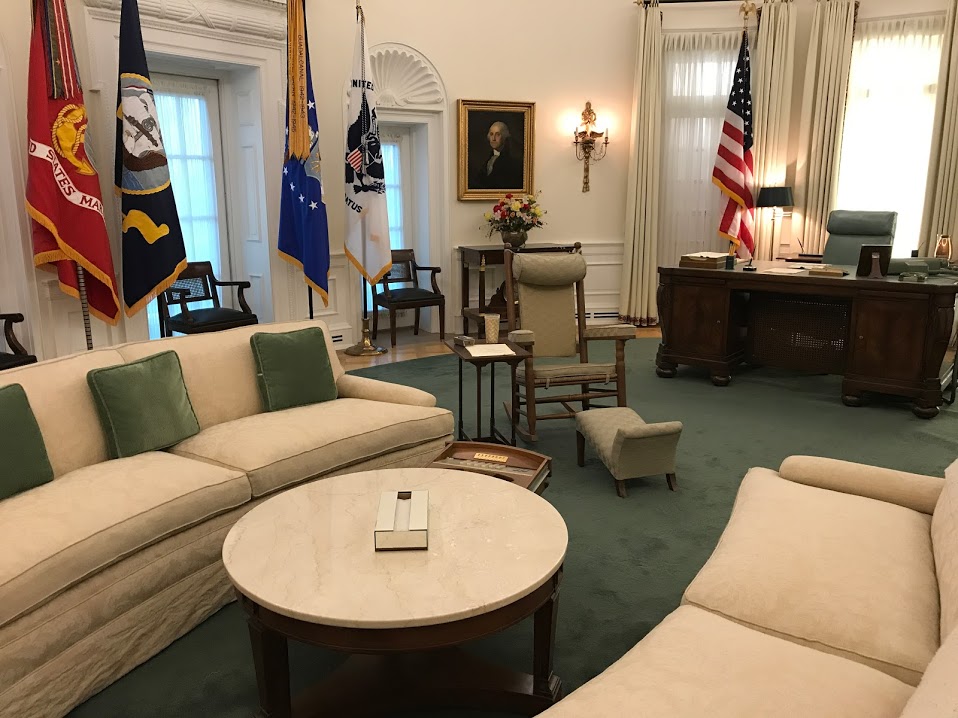 President Truman has his home and library in Independence, Missouri outside of Kansas City. Similar to Lincoln, his home is also fairly modest. You can visit the homes of both Andrew Jackson and Andrew Johnson while visiting Tennessee.
My favorite Presidential home is probably Dwight Eisenhower's estate in Gettysburg, Pennsylvania. While the Eisenhower's owned a decent amount of land, the home itself was pretty modest. As you walk through, you get the feeling Dwight And Mamie could still be living there – it hasn't been touched at all. Even the TV trays they used for dinner at night, in front of the television set are still there. His childhood home in Abilene, Kansas is also worth a visit.
There are 13 Presidential libraries in the United States. FDR had the first one and George W. Bush is the most recent one – located in Dallas, Texas.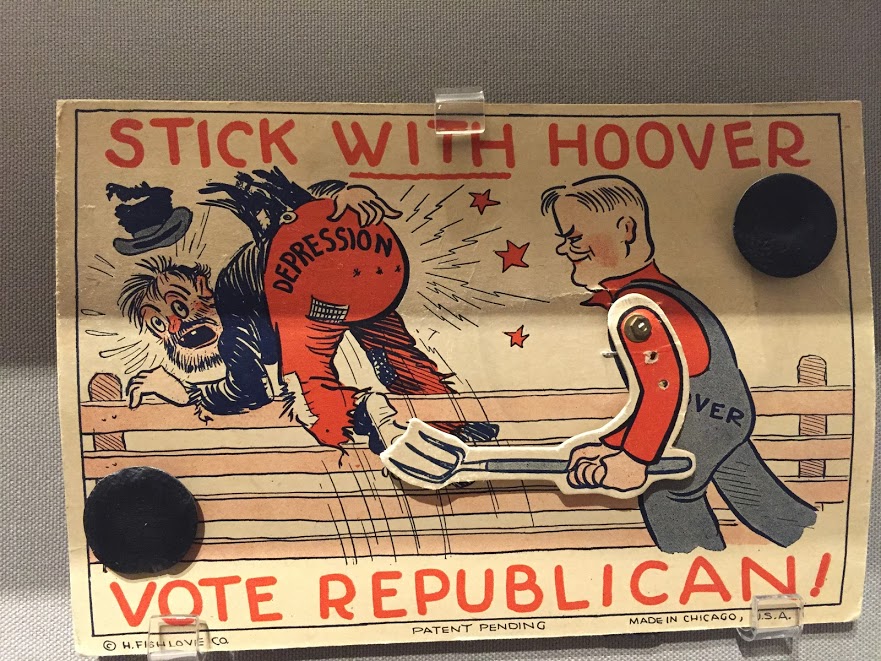 To date, I've been to the libraries of Clinton, Ford, Truman, Carter, both Bushes, Johnson, Eisenhower, Hoover, and Lincoln. The Lincoln Museum is probably my favorite as it's laid out so brilliantly and lets you see so many great Lincoln artifacts up close. All of the libraries have great pieces from the Presidency at the time – Ford's library features tools used in the infamous Watergate break in that brought down Richard Nixon. The Carter library in Atlanta has the sweater he wore on national television during an energy crisis address to the country. The "red phone" from the Oval office is kinda cool, too.
George H. W. Bush has the baseball glove which was always available inside his desk in the Oval Office. His security limo is on display as well. In fact, most of these libraries feature the secure vehicle that the President was transported in during his tenure.
Check out this Texas Presidential Road Trip Guide!
While the Carter library clearly took some liberties with controversial matters that happened under President Carter (Iran hostages, inflation, gas shortages, etc.) it's not unusual for these libraries to tell the story of their administration through rose colored glasses. One reason I enjoyed the Lincoln Presidential Museum so much is that they showed both sides of his administration in both film and exhibits on slavery, the Emancipation Proclamation and of course, the Civil War.
The Clinton Presidential Library & Museum is a mixed bag. The building is quite unique – it's designed to be a "bridge" – a reference to one of Clinton's famous speeches. However, many locals argued it looks like a trailer. Both observations are correct. The inside of the building is impressive however and it's used on a regular basis for parties and receptions by folks in Little Rock. However, the exhibits seemed a bit light on artifacts that make you go "wow". One positive note – the introductory film at the start of your tour is enjoyable.
President George W. Bush's library in Dallas features artifacts from the days after September 11th, 2001. The Reagan Library in southern California features the former President's Air Force One plane. Nixon's library features the helicopter that took him away following his resignation.
All of the museums feature gifts that were given from heads of state from other countries. Some of them are odd, others amusing, and many will leave you asking "who would actually want this?"
No matter what your political preference, each of these museums and libraries offer interesting and important pieces of American history and are all worth a visit.  Same goes for the the tours of presidential homes that show an in-person look at lives of men that became leaders of the world.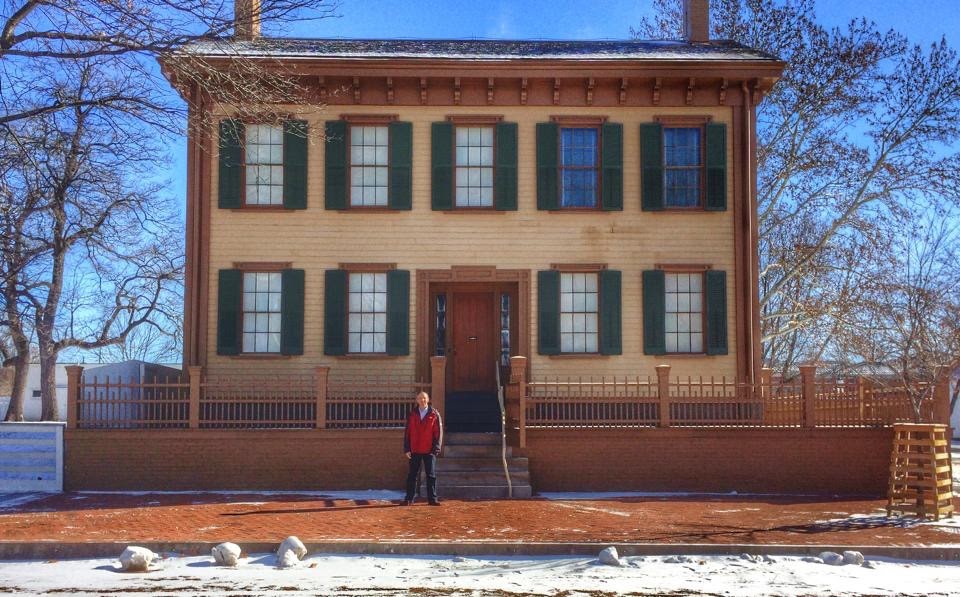 Here are listings of all the Presidential Libraries & Museums in the United States:
George W. Bush Presidential Library and Museum
2943 SMU Boulevard
Dallas, TX 75205
Phone:214-346-1557
William J. Clinton Presidential Library & Museum
1200 Clinton Avenue
Little Rock, Arkansas 72201
Phone: 501-374-4242
George H. W. Bush Library & Museum
1000 George Bush Drive West
College Station, TX 77845
Phone: 979-691-4000
Ronald Reagan Presidential Library and Museum
40 Presidential Drive
Simi Valley, CA 93065
Phone: 805-522-2977
Jimmy Carter Library & Museum
441 Freedom Parkway
Atlanta, GA 30307-1498
Phone: 404-865-7100
Gerald R. Ford Presidential Library
1000 Beal Avenue
Ann Arbor, MI 48109
Phone: 734-205-0555
Nixon Presidential Library & Museum
National Archives at College Park
8601 Adelphi Road
College Park, MD 20740-6001
Phone: 301-837-3290
Lyndon B. Johnson Library & Museum
2313 Red River Street
Austin, TX 78705
Phone: 512-721-0200
John F. Kennedy Presidential Library & Museum
Columbia Point
Boston, MA 02125
Phone: 1-866-JFK-1960
Dwight D. Eisenhower Presidential Library & Museum
200 SE 4th Street
Abilene, KS 67410
Phone: 785-263-6700
Harry S. Truman Library & Museum
500 West U.S. Highway 24
Independence, MO 64050-1798
Phone: 816-833-1225
Gerald R. Ford Museum
303 Pearl Street, NW
Grand Rapids, MI 49504-5353
Phone: 616-254-0400
Franklin D. Roosevelt Presidential Library and Museum
4079 Albany Post Road
Hyde Park, NY 12538
Phone: (845) 486-7770
Herbert Hoover Presidential Library & Museum
210 Parkside Drive
West Branch, IA 52358
Phone: 319-643-5301
Abraham Lincoln Presidential Library & Museum
212 North Sixth Street
Springfield, Illinois