If you're looking for great road trip ideas from Columbus, Ohio – you've come to the right place! Ohio's capital city isn't too far from lots of terrific destinations that are within a days drive. So whether you're looking for short road trips from Columbus or family weekend getaways – you'll hopefully get some great ideas from this list. All of the suggestions are trips under six hours from Columbus.
1. Abingdon, VA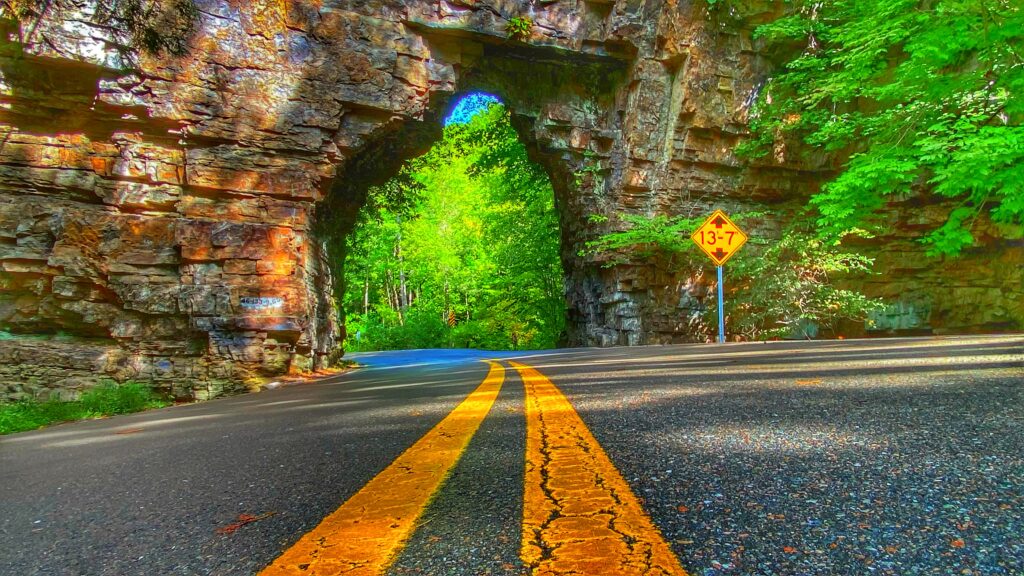 Take a bike ride on the nationally recognized Virginia Creeper Trail, check out local artists, or see a show at the historic Barter Theater downtown. Abingdon is home to more restaurants per capita than New York City – with a great meal for just about any taste and plenty of cool places to stay including the Martha Washington Inn & Spa. You're also a short drive from Bristol – the birthplace of country music.
2. Adventures On The Gorge – Lansing, WV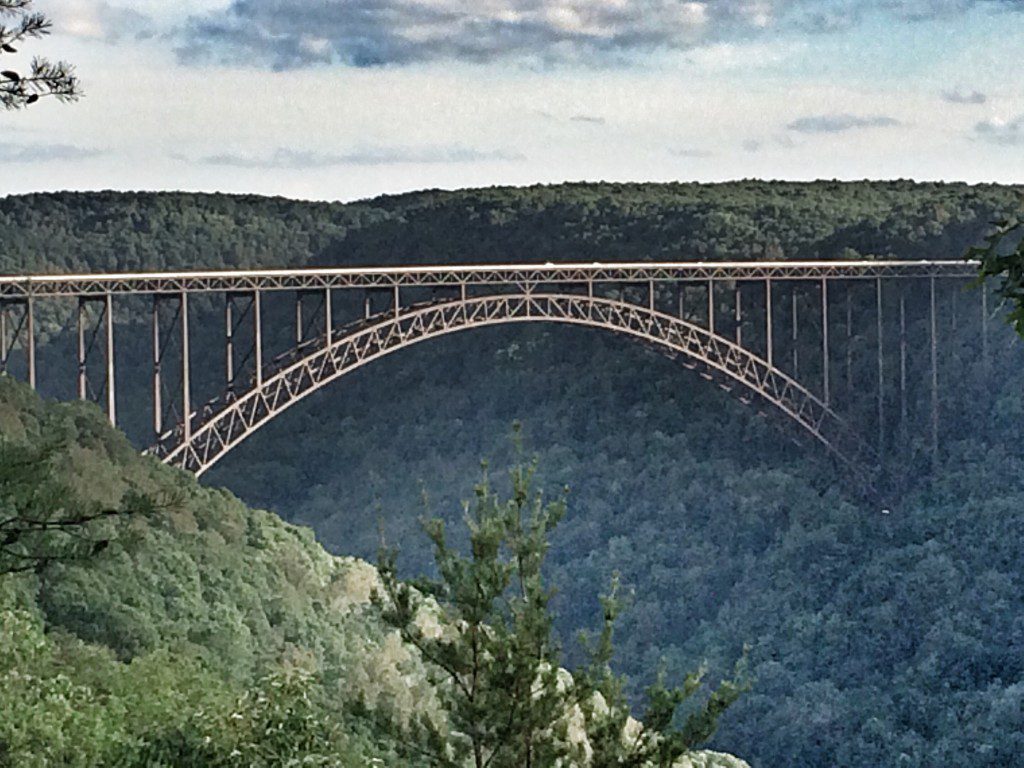 The New River Gorge Bridge is one of the most impressive architectural feats in American history. One of the many daring activities offered through Adventures On The Gorge in Lansing, West Virginia is called "Bridge Walk". You can literally walk along the catwalk beneath the third highest bridge in the U.S. It's not for everyone, but an unforgettable experience for thrill seekers! During your stay at the adventure resort, you can zip line, climb trees, enjoy incredible sunsets, and of course – some of the best whitewater rafting in the world.
3. Put-In-Bay, OH
Clocking in at just over three hours from Columbus, Put-in-Bay is a tropical getaway in the middle of Lake Erie just off the shore of northern Ohio. You'll take a ferry to the island and find live music, nightlife, great shopping and food, as well as plenty of things to keep you busy! Rent a golf cart to tour the island in style! If the party atmosphere isn't your style, take the ferry over to nearby Kelleys Island for a more peaceful, secluded atmosphere.
4. Pittsburgh, PA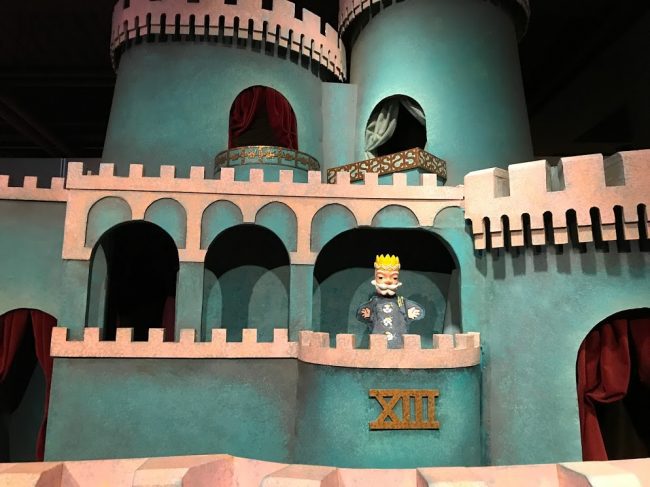 Famous for having more bridges than any other U.S. city, Pittsburgh is a terrific destination for a weekend or extended getaway. You can take in a baseball game with beautiful views of the Sixth Street Bridge, take a ride on the historic Duquesne Incline, or visit the city's quirky bicycle museum. If you grew up watching Mr. Rogers, Pittsburgh was his home town and you can spend a day exploring all things Mr. Rogers – including seeing the very sets from the iconic television show and his puppets!
Check out my story: Finding Mr. Rogers in Pittsburgh.
5. Parke County, Indiana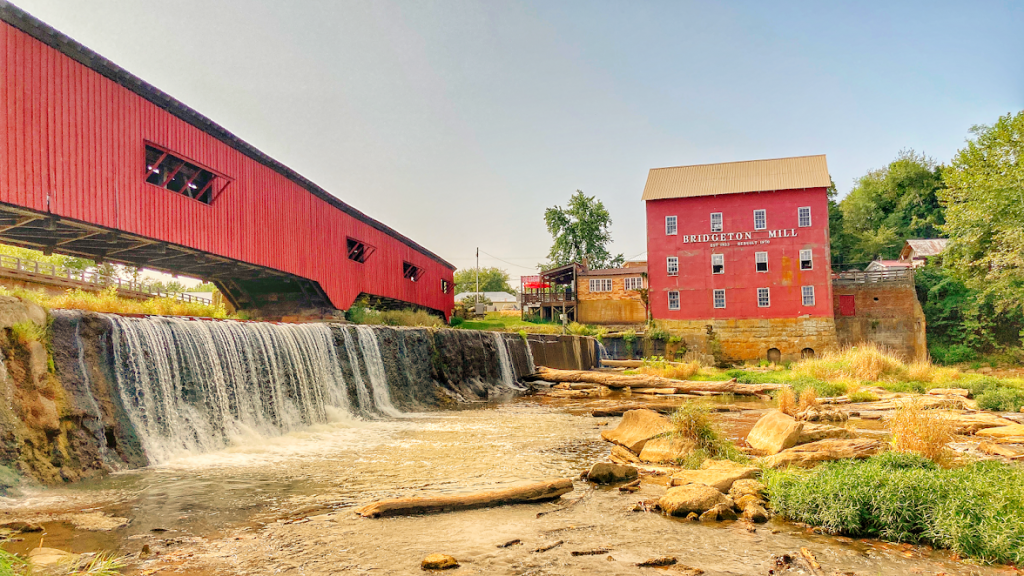 Parke County, Indiana is best known as the "covered bridge capitol of the world"! Located less than than two hours from downtown Indy, you'll find a great relaxing destination with some much needed peace and quiet. You can grab an old fashioned map (remember those?) at the local visitors center and then set out to find as many of the historic covered bridges as you can, making it a perfect romantic getaway. Consider booking a room or campsite at Turkey Run State Park, Indiana's most popular state park, for your home base. They offer brand new, minimalist cabins as well. The park has plenty of great hiking trails for all skill levels.
You can check out my post on visiting Parke County for other tips and suggestions: This is the Covered Bridge Capitol of the World
6. Detroit, MI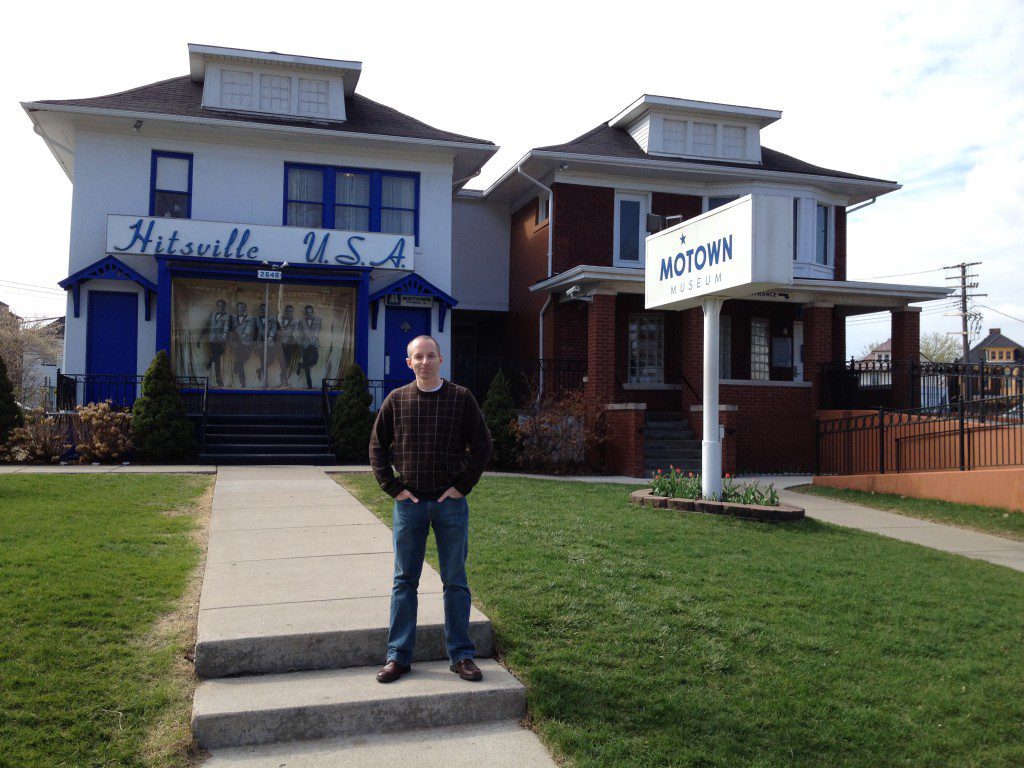 Everything you think you know about Detroit – might very well be totally wrong. Despite the bad reputation it often seems to get, Detroit has got a lot of cool things to see and experience. Several years ago, I spent a few days downtown and walked around after dark by myself – never once feeling uneasy. If you love sports – they've got hockey, football, baseball, and basketball. They have a terrific restaurant scene and some really terrific hotels. Be sure to check out the incredible music history of Detroit with a tour of Motown and and a visit to the nearby Henry Ford Museum in the town of Dearborn – one of the coolest museums in America!
7. Fort Wayne, IN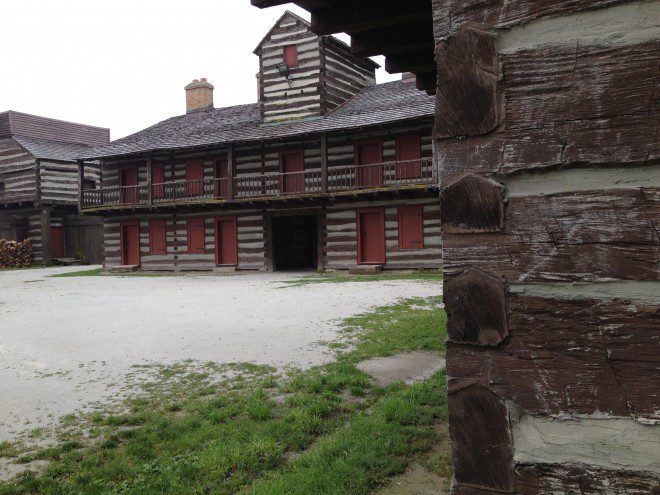 Fort Wayne is probably not a spot that's been on your radar but Indiana's second largest city has a lot going on. Its minor league baseball stadium is award winning and its local library is known as the best genealogy research center in the country. The Fort Wayne Children's Zoo is one of the best designed kid-friendly zoos around and a brand new, beautiful riverfront project has injected new energy into the town. You'll also find lots of opportunity for outdoor recreation.
Bill's Advice: For something unique, visit the headquarters for Sweetwater – one of the largest music and instrument stores in the world. Vera Bradley is also headquartered in Fort Wayne and has events during the year.
8. Indianapolis, IN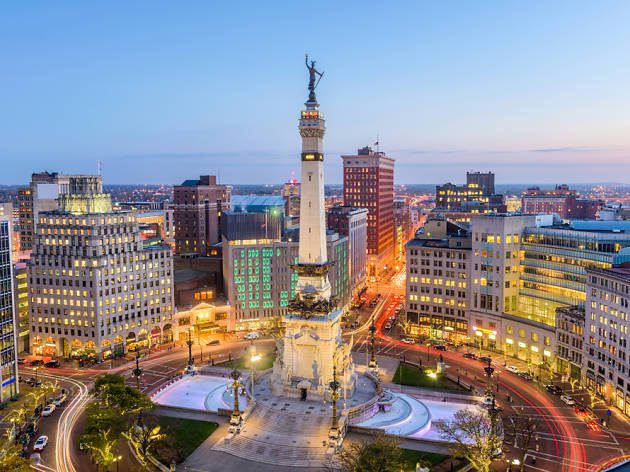 Indianapolis was one of the first cities I explored when I started this website back in 2013. Obviously, it's famous for hosting the Indy 500 and a tour of the famous speedway is a must when you visit. But Indy is great for more than just race cars. Start with a look at the famous Monument Circle downtown and work your way to the Children's Museum of Indianapolis – hands down the greatest museum for families in the country. It's amazing! Check out the beautiful canal walk that runs through White River State Park, or go for some Duck Pin bowling in Fountain Square. History buffs can check out Benjamin Harrison's house, and if you're a foodie – Indy is loaded with great restaurants!
9. Babcock State Park – Clifftop, WV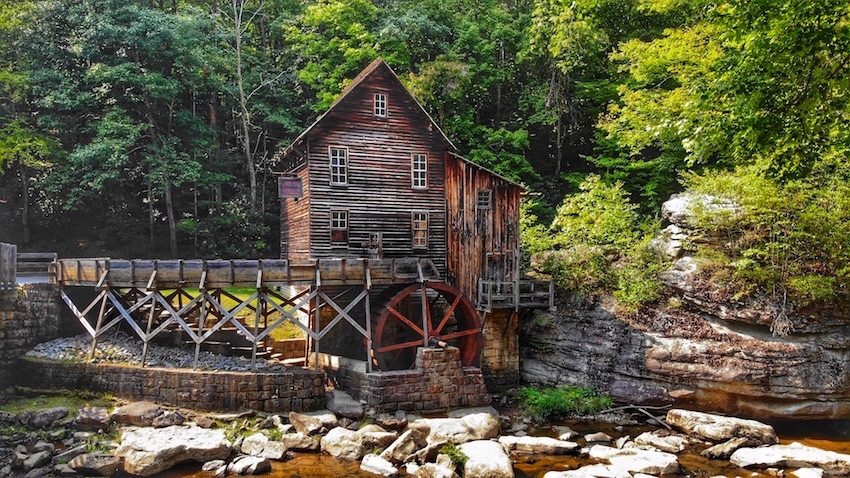 If you're looking for a low-key adventure in the great outdoors – this is an amazing state park in West Virginia. Check out my article on visiting Babcock State Park – where you can rent a small cabin and have a front row seat to beautiful scenery, hiking trails, and other outdoor recreation. The old mill and waterfall in the park is awesome for pictures and you never know what kind of wildlife you'll get to see!
10. Holland, MI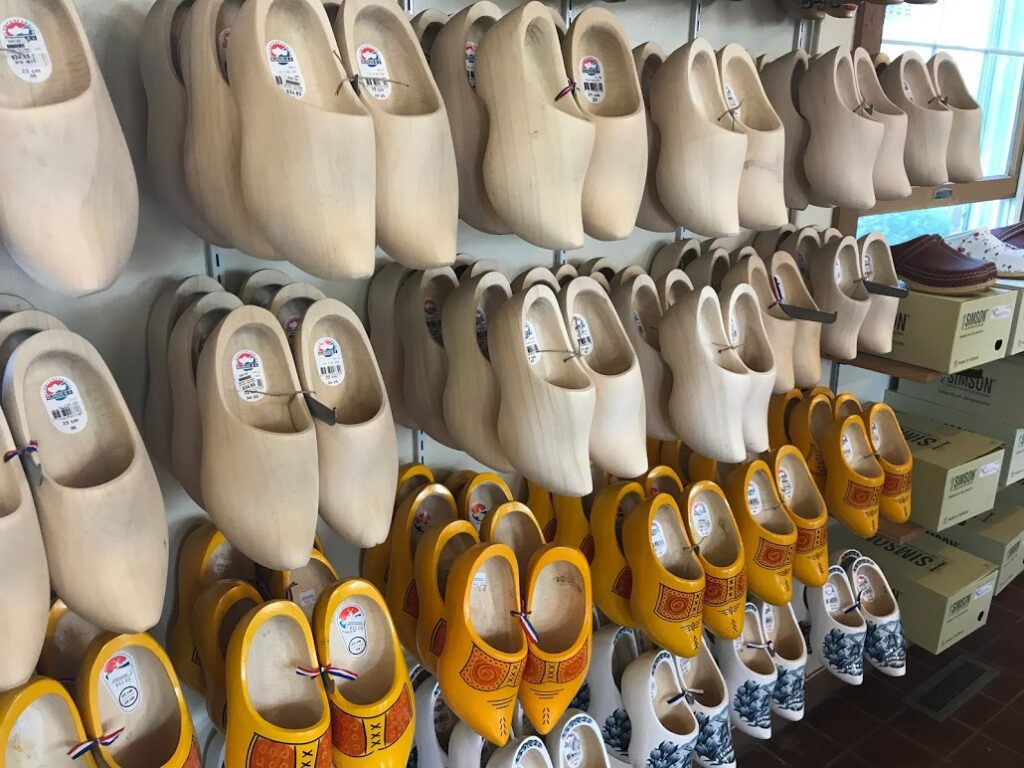 If you thought Holland was in Europe – you are correct! But, America's Holland is located in Michigan and it's a cool town worth exploring. Pick up a pair of wooden shoes and walk along the streets of downtown for great shopping and lots of dining options. (Fun fact: the streets of downtown Holland are heated so they don't have to plow snow in the winter. Genius!) Holland is also home to the only authentic Dutch wind mill that is still operational in the U.S. If tulips are your thing – visit during the annual festival each spring. The Holland Bowl Mill is also very cool – ask them for a quick tour of the production and find a one of a kind wooden bowl to take home!
Bill's Advice: I eat a lot of pizza when I'm on the road and Holland has one of the best pizza places I've ever been to. It's called Fricano's Pizza and sometimes, I have dreams about it.
11. Pigeon Forge, TN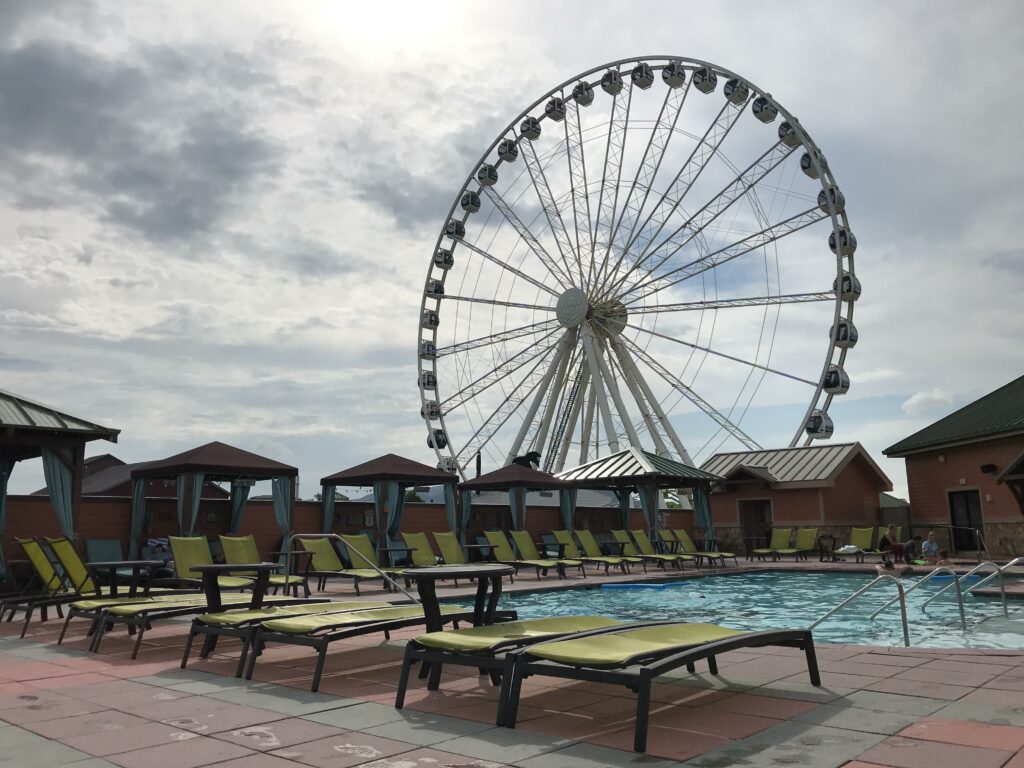 Pigeon Forge clocks in at right about six hours from Columbus making it the longest road trip idea on our list. However, it's worth every minute if you love the beautiful views of the Smoky Mountains. Pigeon Forge is loaded with family friendly activities and shows – from comedy to magic and country music. Take the kids on go-carts or mini-golf and enjoy some adult fun while you chill around the fountains at The Island at Pigeon Forge. It goes without saying to make time to explore Smoky Mountain National Park.
12. Nashville, TN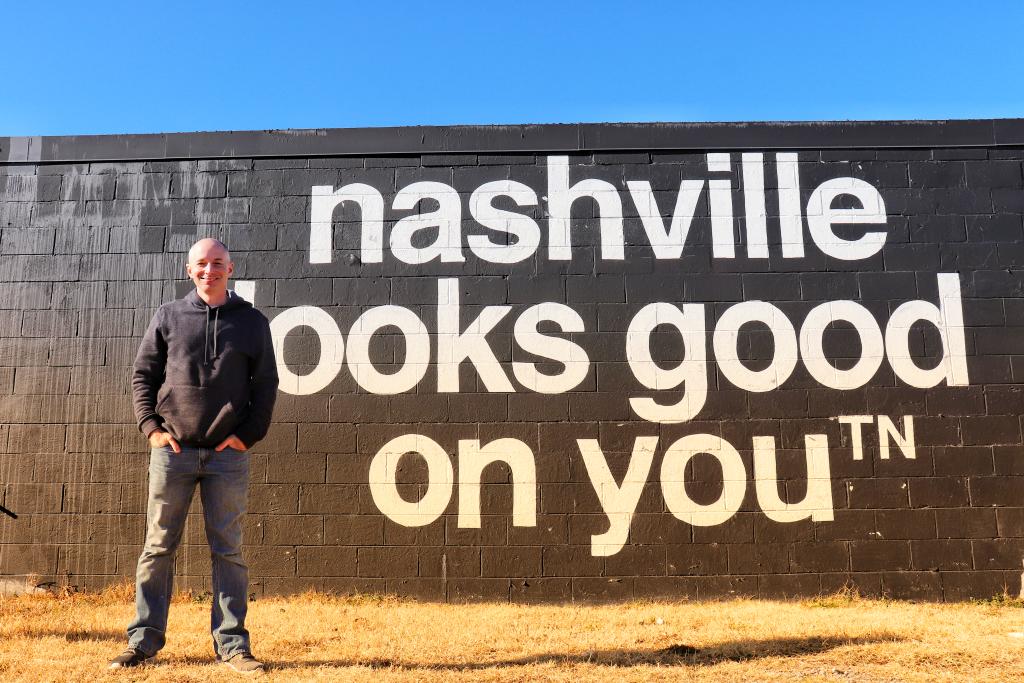 Nashville is just under six hours from Columbus and an awesome destination for an extended road trip! Even if you are not a fan of country music – there is a lot to love about Music City. Broadway is rockin all night with fun bars and take your pic of exciting museums dedicated to great performers: Johnny Cash, Patsy Cline, Glen Campbell, and others. Don't miss an exact replica of the Parthenon not far from downtown and some incredible southern restaurants!
13. Owensboro, KY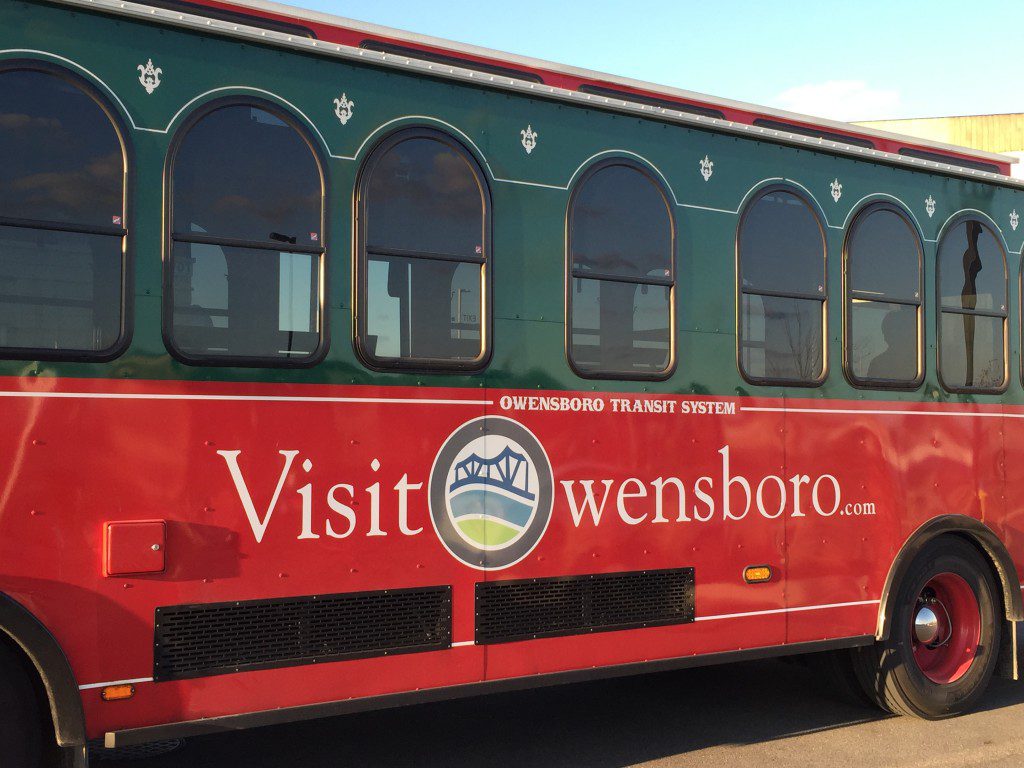 Just south of Evansville is the bluegrass music capitol of the world – Owensboro, Kentucky. If you like the idea of watching local bands in a barn, taste testing bourbon, eating good barbecue, or catching catfish – you'll love this place. Owensboro is also home to the Bluegrass Music Hall of Fame and music legend Bill Monroe. You can even tour his childhood home.
14. Springfield, IL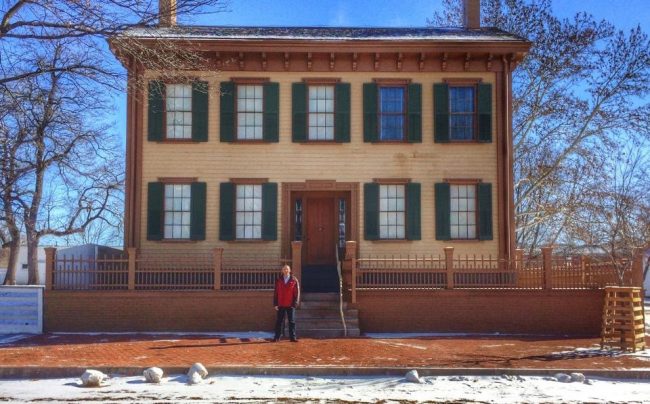 If you're a history buff – a visit to Springfield, Illinois will be a memorable road trip experience. Illinois' capital city was the where Abraham Lincoln lived before he became president and where his tomb is located. You can see the law office where he worked in his younger days and where he served as a state legislator. Springfield also the incredible Abraham Lincoln Presidential Library as well as some really great Route 66 history!
15. Dayton, OH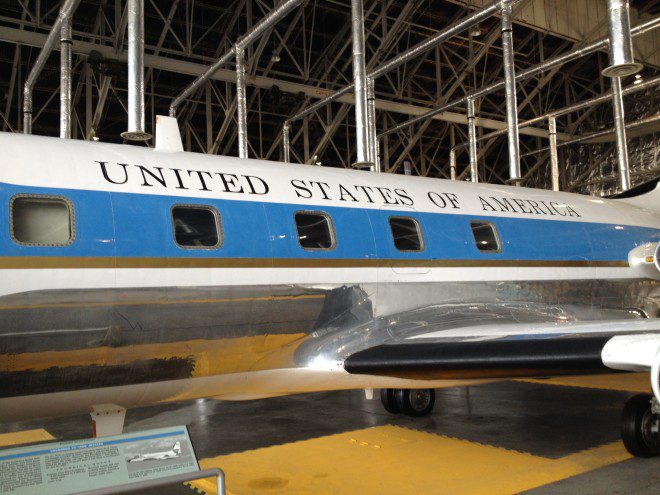 Dayton is best known as the place that gave birth to modern aviation. The Wright Brothers called Dayton home and the city is full of historic places that will give you a front row seat to the history of the "flying machine" which is how the first airplane was trademarked. One of the original Wright Brothers bicycle shops is still in tact, and you can see an original Wright Flyer at the Carillon Historical Park. Take a ride over to Huffman Prairie Field where the brothers tested out there invention or tour the mansion where they lived. Best of all – Dayton is home to the Museum of The United States Air Force – an unbelievable airplane museum that consists of four different hangars and impossible to see in a single day. See rare military aircraft and even go on board a retired Air Force One plane. And it's free!
16. Cambridge, OH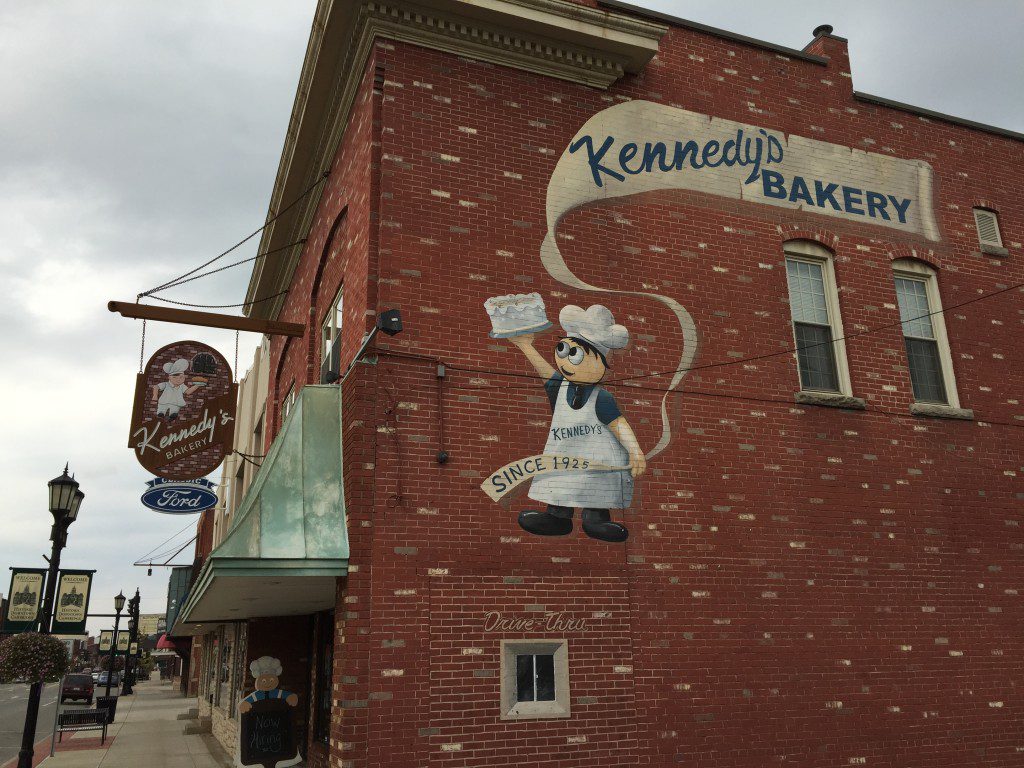 The sweet treats at Kennedy's Bakery is alone worth the road trip to small town Cambridge. Only a 90 minute drive from Columbus – enjoy a nice weekend getaway with small town shopping, some outdoor recreation at Salt Fork State Park, or a trip to The Wild's animal experience a short drive from town. The holidays are best as this little town really dazzles with lights and charm!
17. Louisville, KY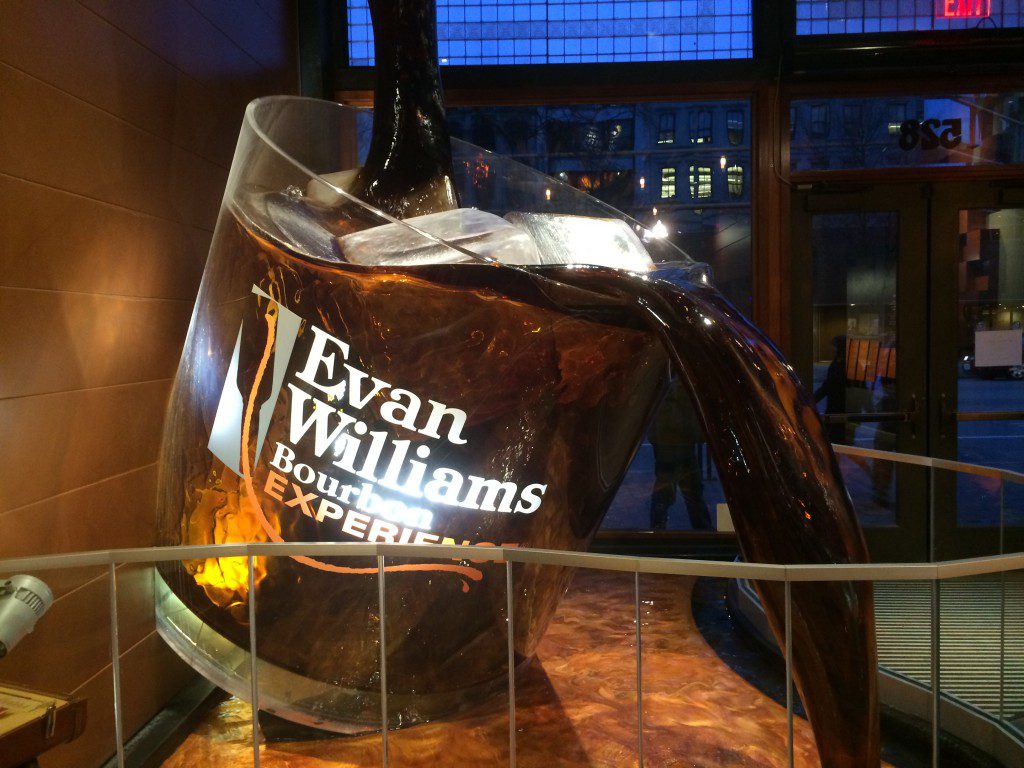 Of course most people know Louisville as the place where the famous Louisville Slugger baseball bats are made, but that's just the start! Downtown Louisville offers a wide variety of attractions from the Muhammad Ali Center to Churchill Downs where the Kentucky Derby takes place. For an adventure – try out the world's only underground zip line at Louisville Mega Cavern or a cruise on the historic Belle of Louisville. Lots of great restaurants for all tastes and cool places to stay including 21c and The Galt House Hotel.
Bill's Advice: Louisville is a great weekend trip! If you love Kentucky Fried Chicken, pay your respects to Col. Sanders himself. His grave site is a short drive from downtown. Just follow the yellow line at Cave Hill Cemetery and you'll find it. Don't be surprised if you see a bucket of chicken sitting on the tombstone. No, seriously.
18. Cincinnati, OH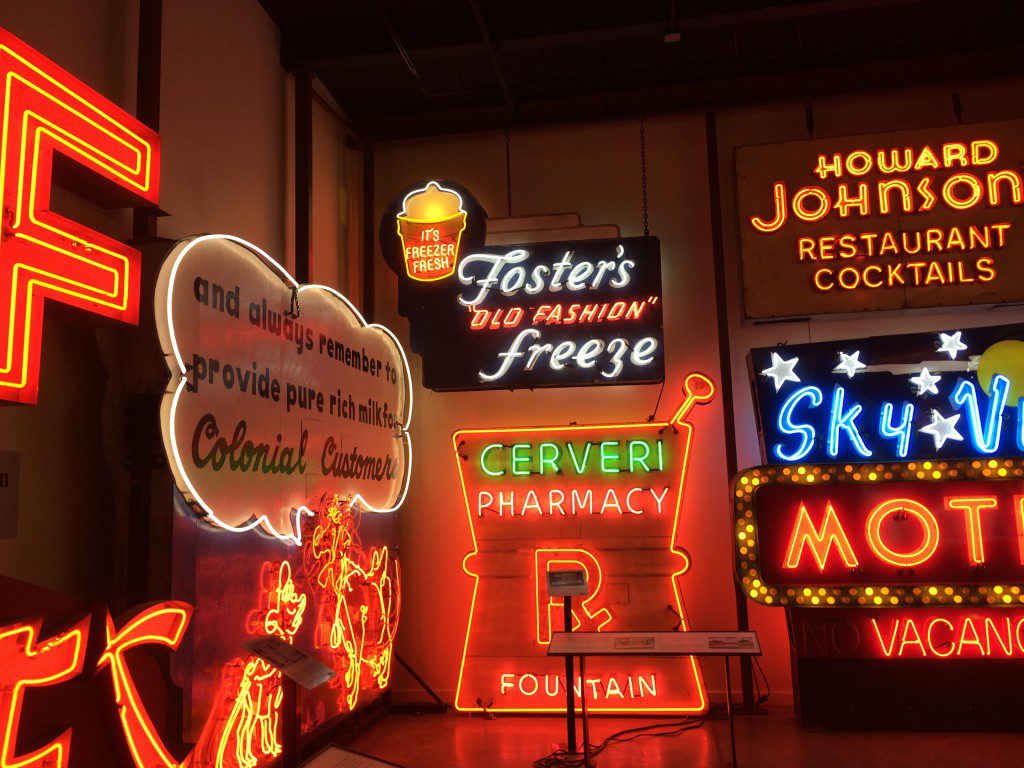 There's a lot to see and do in Cincinnati! One of my favorite museums – The American Sign Museum is alone worth the road trip. Downtown you'll find some fun places to eat, catch a game at Great American Ballpark, or take a stroll along the Ohio river on the beautiful hiking and biking trails. If you take a short drive (or walk) across the bridge downtown you'll wind up in Covinginton, Kentucky. This historic town that was once notorious for gangsters is now a lovely area with dining and shopping, plus great views looking back at the Cincinnati skyline. Speaking of "skyline" – Cincy's famous chili is available all over town. (I'm not personally a fan – but a lot of people like it!)
19. Maumee Bay Lodge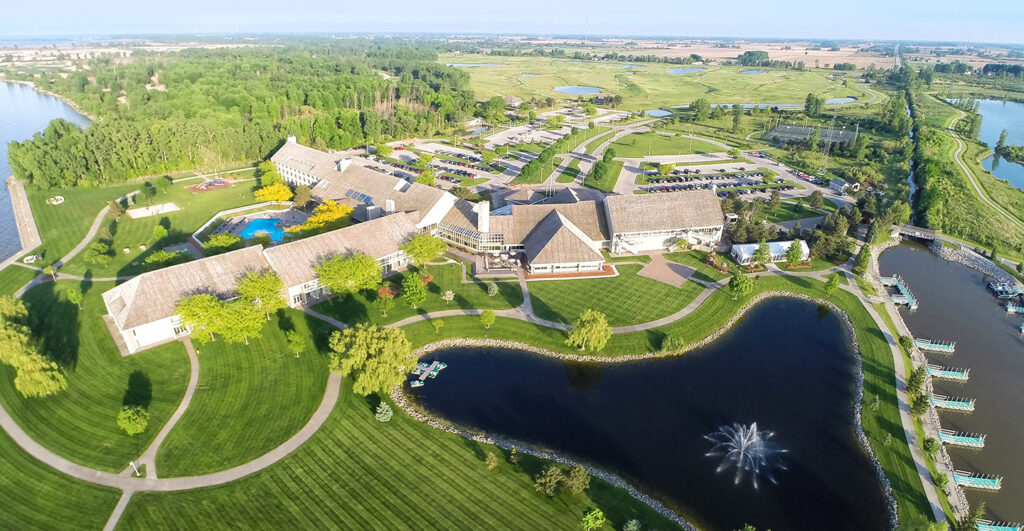 Maumee Bay Lodge offers 120 guest rooms, each with private balcony overlooking the Maumee Bay of Lake Erie. Guests can enjoy the full-service dining room, cocktail lounge and snack bar. The lodge also offers free WiFi, racquetball courts, indoor racquetball/wallyball courts, game room, fitness center, saunas, hot tubs, whirlpools, indoor and outdoor pools and kids' splash garden. Rent a bike and enjoy the trails or other outdoor recreational activities.
20. Chicago, Illinois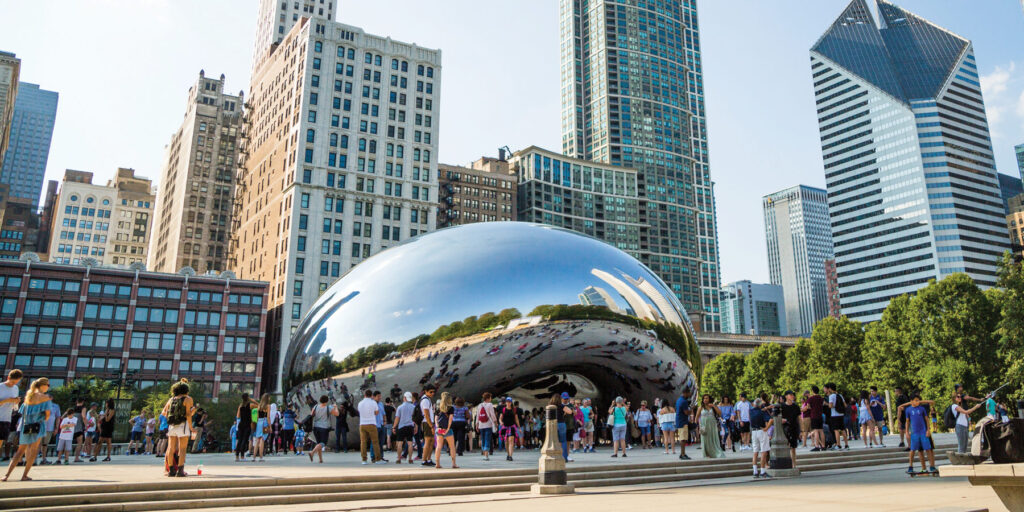 The Windy City is full of world class museums and fine dining. Take in the views from the Willis Tower – formerly the tallest building in America, take a river cruise to learn about Chicago history and architecture, or book a Chicago Pizza Tour to enjoy the many delicious styles of Chicago pizza including its best known style – deep dish!