Our friends at hotels.com are teaming up with Bill On The Road to give you a glimpse into some intriguing museums in some of America's most popular travel destinations.
One of those places set to be among the most visited in 2020 is the city of Tucson, Arizona.  Known for being a getaway during winter months and a city surrounded by natural beauty, Tucson has at least one cool attraction for a break from the desert heat.
The Mini Time Machine Museum of Miniatures is dedicated to preserving and advancing the art of miniatures. The museum's collection of artifacts includes over 500 antique and contemporary dollhouses and roomboxes, spanning 10,000 square feet of exhibit space.  In case you didn't know (because I didn't) – a "roombox" is a three-dimensional display, much like the backdrop of a set on a television show or theater stage.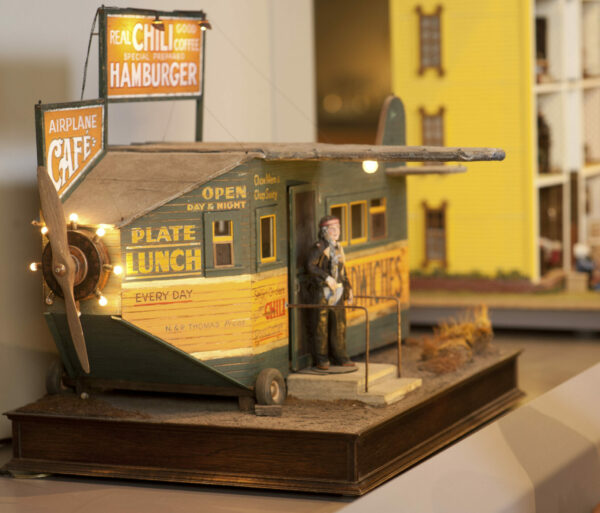 My first introduction to fine-scaled miniatures was several years ago when I quickly realized the immense talent of these artists.  I also realized that miniatures are much more than just dollhouses – a common misconception.   At this museum, visitors can see a wide range of exhibits that include renditions of 18th century baby cabinets, a gilded Chateau, an Asian garden, and mice homes in the knothole of a tree.
Special exhibitions planned for 2020 include a hand-carved circus parade, forest fairy dwellings, a whimsical wooden village, and an exhibit of mid-century modern fine-scale miniatures- among others.
Visitors are encouraged to take a self-guided tour and check out flashlights and step-stools to better explore the individual exhibits.  For those that prefer a guided tour, those are offered daily each weekday afternoon.
The museum was founded by Walter and Patricia Arnell who have collected miniatures since the 1930s.  (Though their collection didn't truly gain steam until a move to Tucson in 1979.)  The couple soon became respected members in organizations like NAME (National Association of Miniature Enthusiasts).  As the collection of miniature art outgrew their home and storage – they decided to build a museum where the public could enjoy and appreciate the pieces.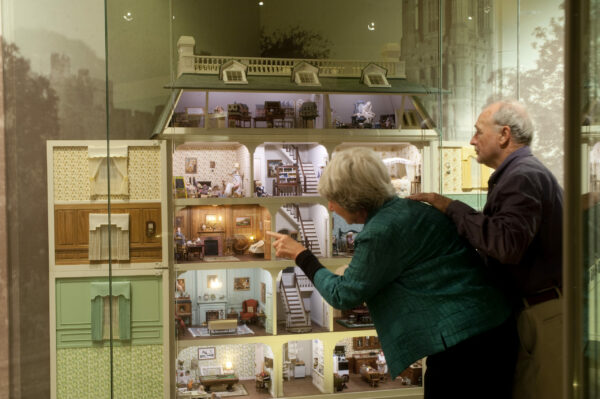 The concept of "the mini time machine" was born out of the notion that a visitor would be transported to different eras by the stories and history of the pieces in the collection.   Alongside the various displays are interactive components that assist in telling stories or answering frequently asked questions about the artists, and the process of building these unique pieces.
The museum is a short drive from the Sam Hughes neighborhood if you're looking for a centrally located place to stay that's also close to downtown and other Tucson attractions.
Operating hours are Tuesday-Sunday and closed on Mondays.  Admission ranges from $7.00 – $10.50.  The staff encourages guests to take and share photos (without a flash, of course).   The second Saturday of each month, kids are welcome to visit and create "mini-art" of their own.
For more information about the Mini Time Machine Museum of Miniatures (try saying that five times in a row) check out their official website: theminitimemachine.org
Check out some of the other spots we featured!
Sixth Floor Museum in Dallas, Texas
Alcatraz East in Pigeon Forge, Tennessee
American Banjo Museum in Oklahoma City, Oklahoma
The Ringling in Sarasota, Florida
Southern Food and Beverage Museum in New Orleans, Louisiana