It's road trip season and most people are anxious as ever to find fun road trip ideas from Des Moines. Thankfully, Iowa is in the middle of the country which provides a lot of options for easy travel to some terrific places in the midwest. We've included some suggestions for places that are fairly close by for easy weekend road trips from Des Moines, and others that require a little extra effort but are less than 8 hours away.
So if you're ready to get the wheels turning, here are 20 road fun trip ideas that begin in Des Moines!
1. Door County, Wisconsin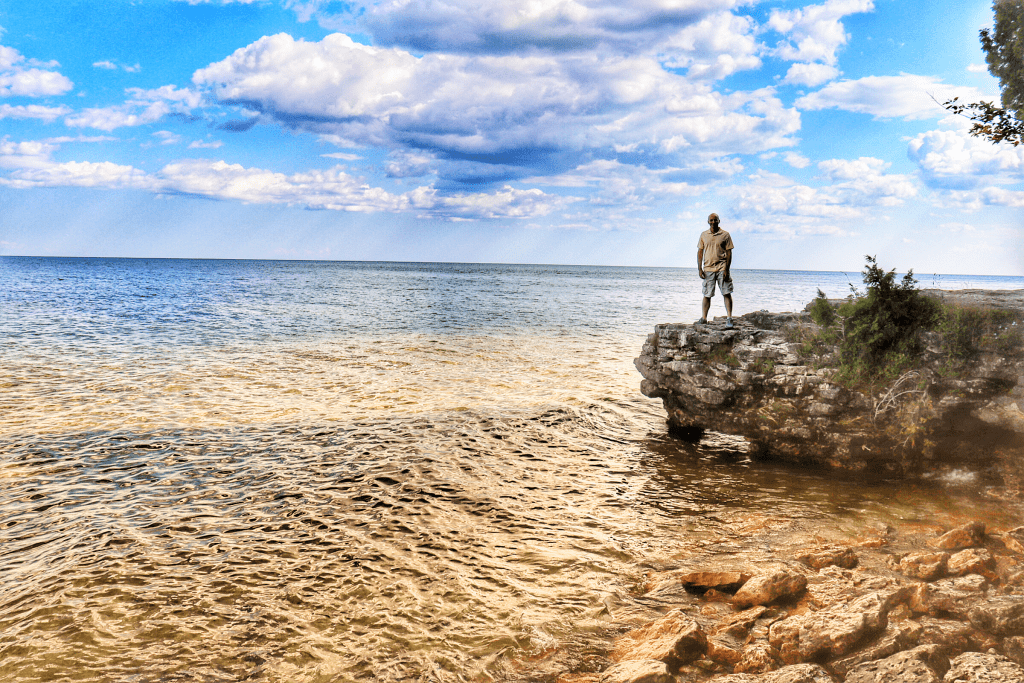 One of the prettiest destinations in all of the midwest is Door County, Wisconsin. With its welcoming small communities, abundance of outdoor adventure, and of course – cherries galore – it makes for a perfect road trip. Be sure to check out the goats walking atop the roof of Al Johnson's Swedish restaurant in Sister Bay, take a sunset cruise from Fish Creek to capture some beautiful photos, and of course if your timing is right – pick some fresh cherries in one of the many orchards in the area.
Bill's Advice: Be sure to pop into the Wisconsin Visitors Center and pick up a cheese map! You'll find every location for fresh cheese and cheese curds all of the state. It's fantastic!
Travel Time: 7h 30m / 480 miles
2. St. Joseph, Missouri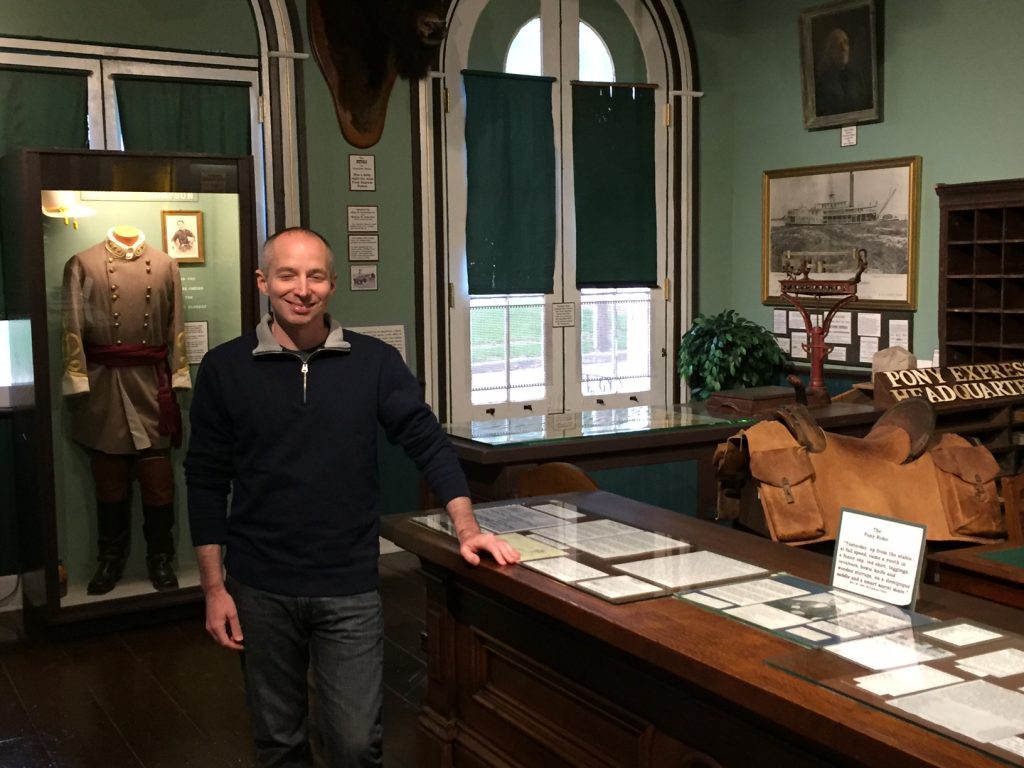 An underrated destination in the northwest part of the "show me state" is St. Joseph. I only discovered St. Joe a few years back while doing a story on Missouri River towns – and was pleasantly surprised! Perfect for a weekend trip to see some beautiful old homes and historic sites – like the former headquarters of The Pony Express or the place where Jesse James was captured and killed. If you're a fan of quirky (eh, creepy) attractions consider checking out the Glore Psychiatric Hospital Museum. There are some really great locally owned restaurants in St. Joe as well!
Travel Time: 2h 44m / 177 miles
3. Wichita, Kansas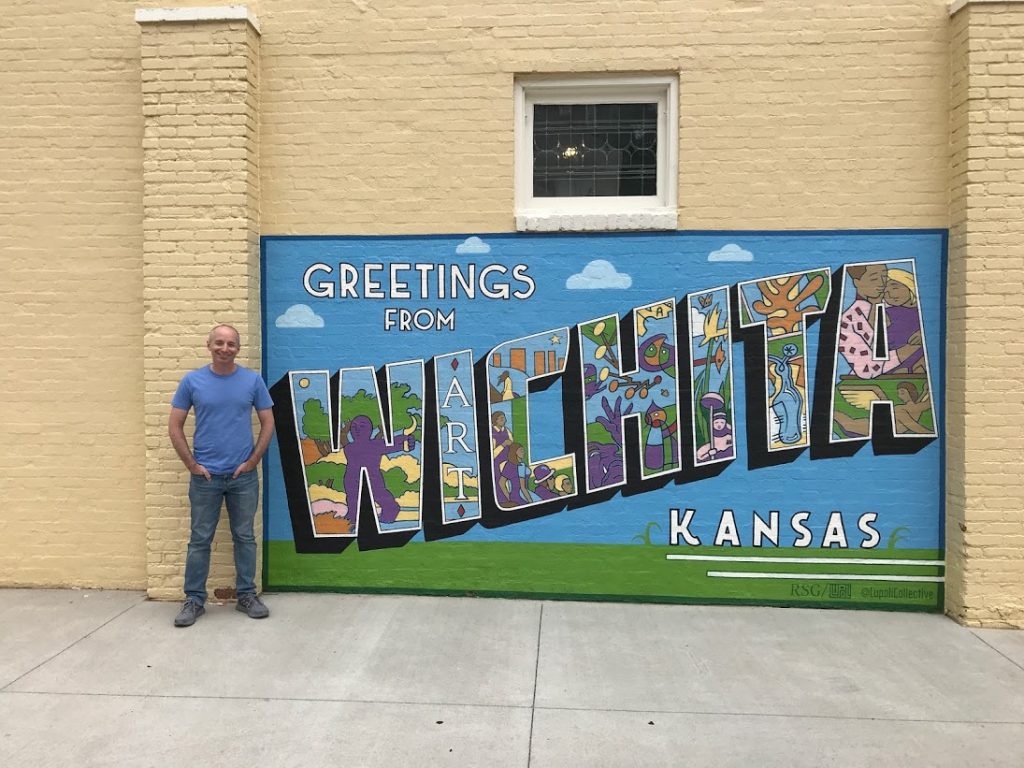 Wichita is a pleasant surprise. Start by learning about the early days of Kansas at the Old Cowtown Museum which has actors and buildings you can explore to truly step back in time. Check out the Delano neighborhood for some cool shops and good food. Get a hat at Hatman Jack's – known for providing custom hats to lots of celebrities. Tell him I sent you! And if you've ever eaten Pizza Hut, I bet you didn't know that it started in Wichita. Yep, the original Pizza Hut location is a tiny brick building and now a museum on the campus of Wichita State University. There is so much to do and the people are so welcoming!
Bill's Advice: If you do anything while you're in Wichita – be sure to check out the famous Keeper Of The Plains monument at night. Check ahead for times, but each evening there's a fire show along the water across the pedestrian bridge. The local science museum – Exploration Place is great for kids, too!
Travel Time: 5h 45m / 390 miles
4. Madison, Wisconsin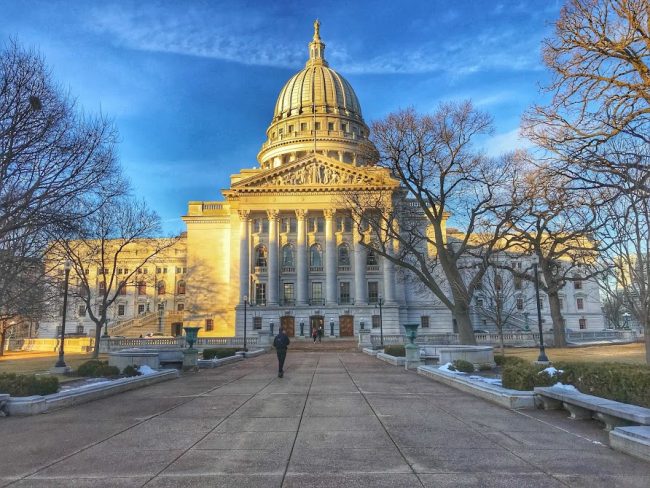 The state capital of Wisconsin is constantly ranked as one of the best places to live in the U.S. Madison is also a fun college town with lots of things to do – though its best to visit in the spring and summer months if you hate cold weather. My favorite thing to do in Madison is the Dane County Farmer's Market that wraps around the entire Capitol building. Patrons all walk in one direction to shop for fresh produce and local goods. Of course, State Street is full of action – all seven blocks between downtown and the University of Wisconsin campus. You can find food (140 restaurants!) unique stores, and plenty of entertainment day or night.
Bill's Advice: Tour the beautiful Wisconsin State Capitol, and enjoy some time relaxing near the water. (You can ice skate in the winter months) For a quirky stop – a short drive to Middleton will get you to the National Mustard Museum!
Travel Time: 4h 39m / 292 miles
5. Kansas City, Missouri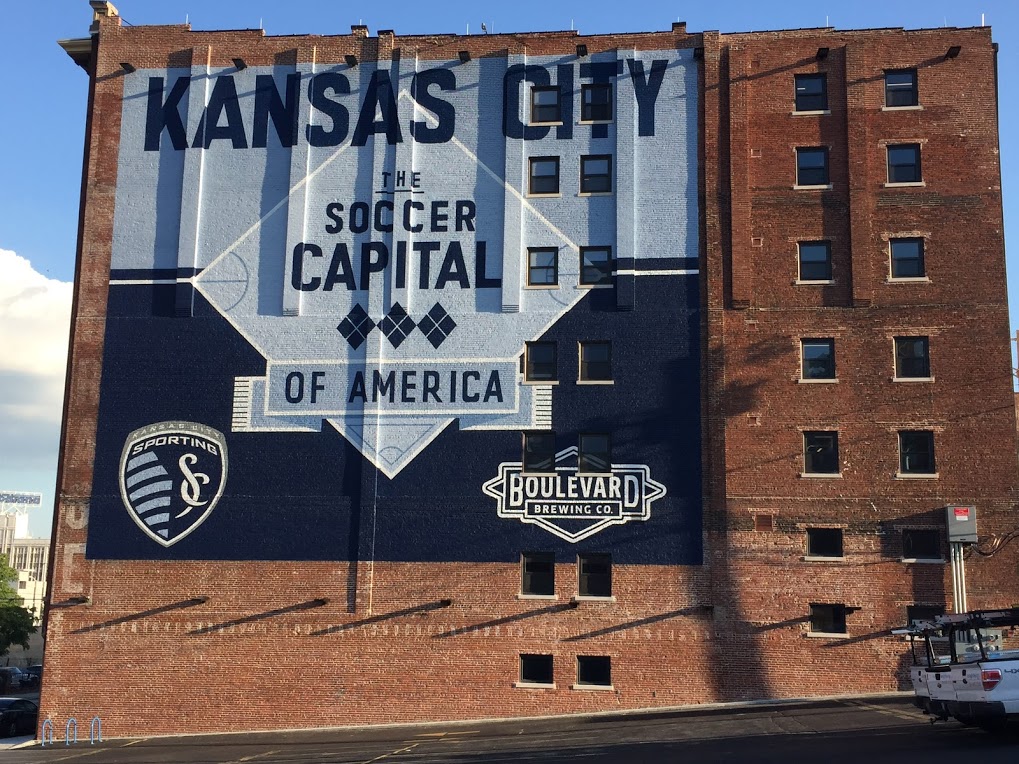 Kansas City is really solidifying its spot as the cool place to be in the midwest. It's an easy drive (mostly up I-70) and with the surrounding area growing on the Kansas side, too – you're always sure to find something new to see or experience. Some of the KC faves include: The Nelson-Atkins Museum of Art, National Museum of Toys & Miniatures, Negro Leagues Baseball Museum, Hallmark's Visitor Center, and of course – the Power & Light District. Count as many fountains as you can (Kansas City is known to have more fountains than any other city in America.) The city is bustling with cool theaters, hip restaurants (not just BBQ) and a new way to experience downtown – the free KC streetcar!
Travel Time: 2hr 53m / 193 miles
6. St. Louis, Missouri
Did you know there's much more to experience in St. Louis besides the Gateway Arch? The historic St. Louis Union Station has been brought back to life with new attractions like the St. Louis Wheel, Soda Fountain, and St. Louis Aquarium. St. Louis has a "free" zoo that consistently ranks as one of the top zoos in America. Forest Park, recently named the best public park in America, has paddle boats and golfing in the warm months, and free museums for families year round. Grab some great Italian food in the famous "Hill" neighborhood or try a new restaurant in "The Grove" or in one of the many unique downtowns in dozens of St. Louis County municipalities.
Bill's Advice: If you have kids, St. Louis has so many free attractions for the family – it's crazy! Grant's Farm, Missouri History Museum, St. Louis Science Center, and Art Museum to name a few! The City Museum isn't free, but one of the most popular spots for visitors!
Travel Time: 5h 33m / 349 miles
7. Indiana Dunes National Park
So let's be honest, Iowa isn't exactly a great place to live if you crave frequent road trips to the ocean. Florida? California? Better save some money for gas. However, it's an easy trip to some of the beaches along beautiful Lake Michigan. Often underrated are the northern beaches of the midwest which are often less crowded, cleaner, and have sunsets that are just as beautiful. You can check out: Indiana Dunes for info on places to stay and things to do in the region. You can sit back and relax, rent a paddleboard or kayak, or watch your kids burn off energy running up and down the impressive sand dunes.
Travel Time: 5h 48m / 373 miles
8. Milwaukee, Wisconsin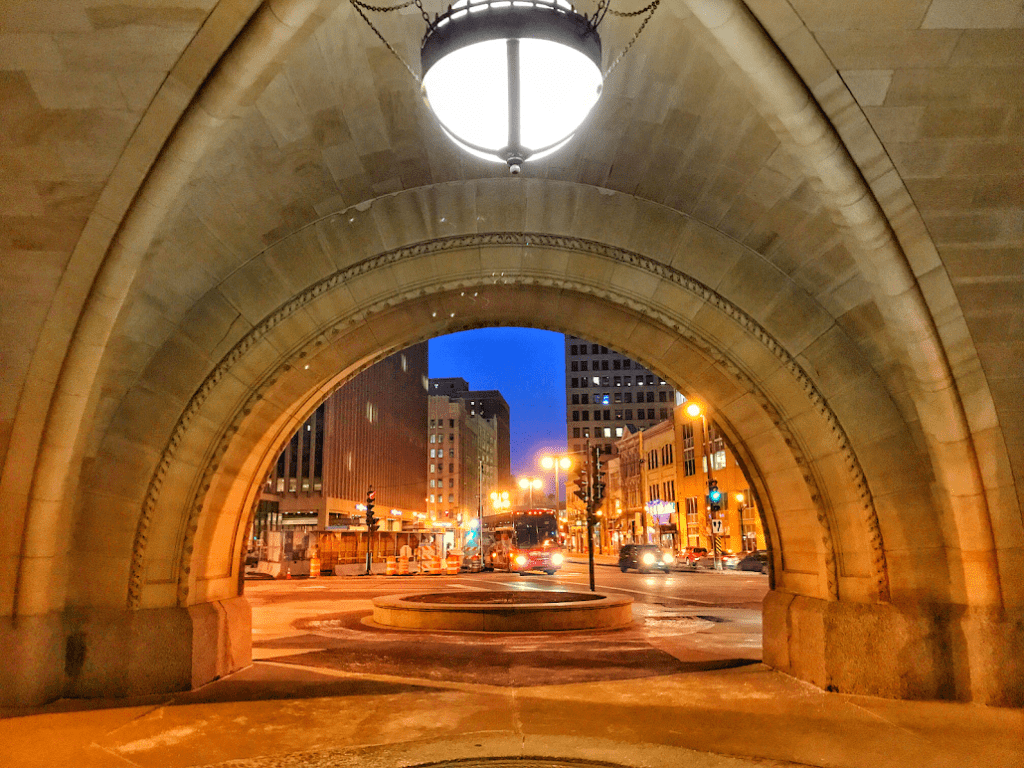 Milwaukee may be known worldwide for cheese and beer but there's so much more! You can keep busy for several days exploring places like the Harley-Davidson Museum, the Milwaukee Public Market, and watching the famous wings open on the Milwaukee Art Museum. If you love a good festival – Milwaukee has lots and lots of them including the world's largest music festival each summer. The city has an endless amount of great food for all tastes, and don't forget the beautiful views of Lake Michigan. Take the time to explore some of the historic downtown neighborhoods and don't leave without buying a bag of fresh cheese curds for your road trip home.
Bill's Advice: Milwaukee is perfect for a long weekend or an extended trip – there's lots to see and do! Be sure to track down the Fonzie statue – the TV sitcom Happy Days was based in Milwaukee.
Travel Time: 5h 43m / 375 miles
9. Fort Wayne, Indiana
Fort Wayne is probably not a spot that's been on your radar but Indiana's second largest city has a lot going on. Its minor league baseball stadium is award winning and its local library is known as the best genealogy research center in the country. The Fort Wayne Children's Zoo is one of the best designed kid-friendly zoos around and a brand new, beautiful riverfront project has injected new energy into the town. You'll also find lots of opportunity for outdoor recreation.
Bill's Advice: For something unique, visit the headquarters for Sweetwater – one of the largest music and instrument stores in the world. Vera Bradley is also headquartered in Fort Wayne and has events during the year.
Travel Time: 7h 49m / 480 miles (*Note: Fort Wayne is in a different time zone!)
10. Hannibal, Missouri / Quincy, Illinois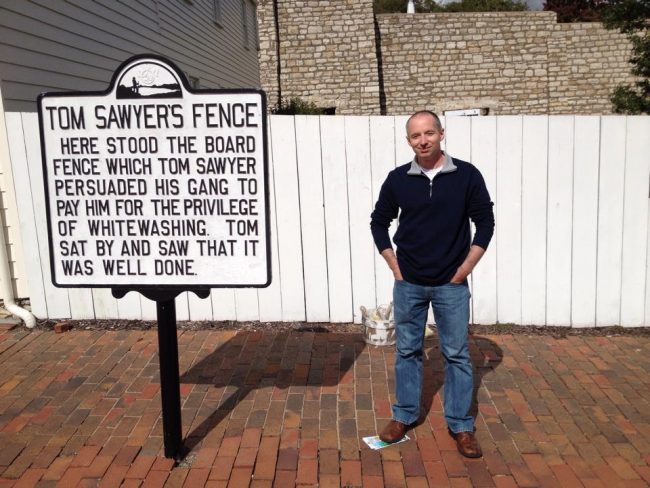 Less than four hours away from Des Moines are two historic Mississippi River towns that are worth a visit. Hannibal on the Missouri side is the childhood home of Mark Twain where the famous American author created many of his iconic characters like Tom Sawyer and Becky Thatcher. You can visit the house Twain grew up in and even the white picket fence where Tom Sawyer made money off of his friends. Across the river is Quincy, Illinois – another lovely town with deep ties to the River. You can see beautiful Victorian homes and small town shops. The combo of both towns would make a fun weekend trip.
Travel Time: 3h 45m / 236 miles
11. Springfield, Illinois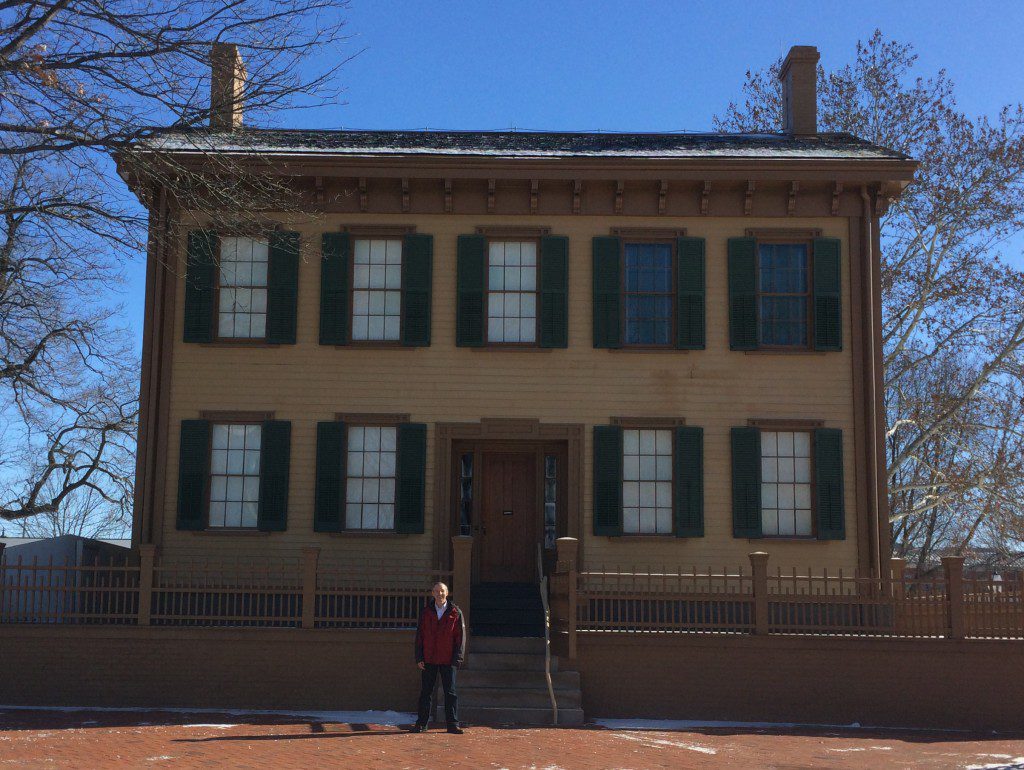 Springfield is a perfect one day-trip or weekend getaway. Rich in history, it's best known for its ties to Abraham Lincoln. You can visit the only home he ever owned and see his final resting place. Tour the Illinois state Capitol building and take a tour of the Governor's mansion. (Don't make any jokes about how many of them wind up in prison – they don't think it's as funny as we do.) There is a wonderful Frank Lloyd Wright property – the Dana Thomas House in Springfield that is worth touring if you love seeing his work.
Bill's Advice: The Lincoln Presidential Museum is very cool and you could spend half a day exploring and checking out all of the artifacts. Springfield is a great place to get up early and spend a Saturday or a place to tack on to another road trip instead of just driving through.
Travel Time: 5h 15m / 300 miles
12. Quad Cities Region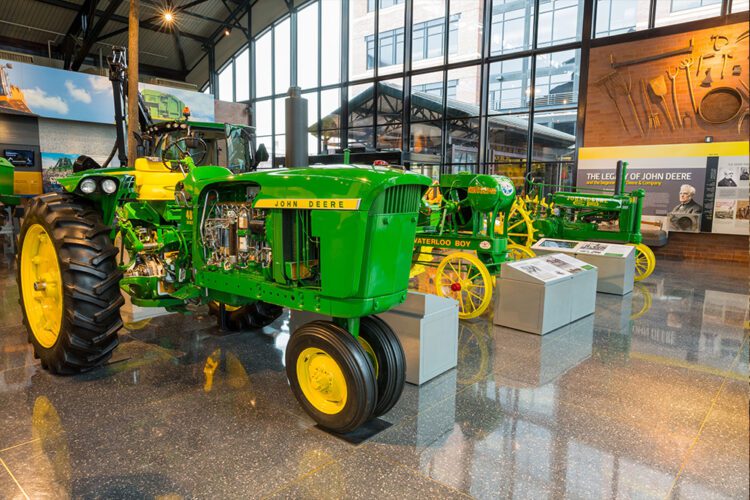 Talk about getting your bang for the buck – how often do you get four destinations packed into a single stop? The Quad Cities is made up of five towns that share the Illinois-Iowa border. (Yes, "quad" makes no sense as there are five and not four – but believe me, they know.) It's best known as the world headquarters for John Deere, and visitors can tour multiple historical spots that tell the story of the famous company. Take a quick side trip up to LeClaire on the Iowa side to see where the show American Pickers began.
Bill's Advice: Try some Whitey's Ice Cream while you're in the region because it's amazing! It is seriously so good that it's the first thing I want to do when I pass through the region. I've interviewed the family that owns it – and they're very nice!
Travel Time: 2h 41m / 173 miles
13. Fargo, North Dakota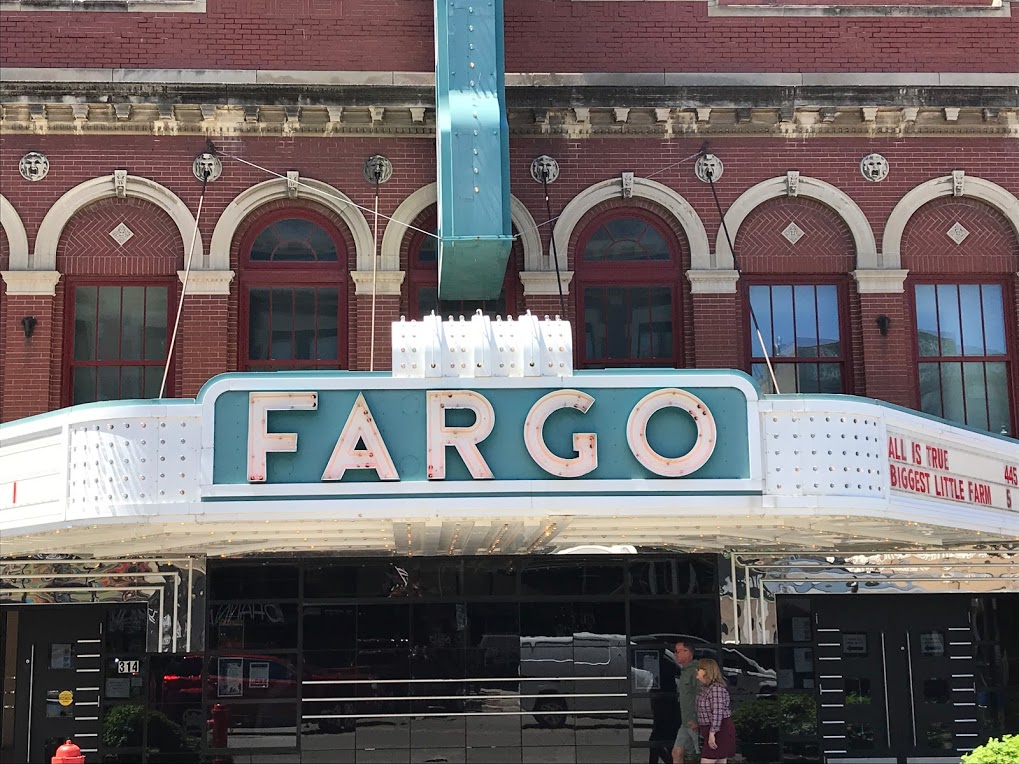 If you're like me, when you hear someone mention "Fargo", you immediately think of the movie that doesn't really portray the town (or its people) in all that great of a light. However, the town of Fargo is very welcoming and is a great place to visit! The distance makes it tough for a weekend getaway but it's a perfect stop if you're headed up to explore North Dakota or maybe visit Roosevelt National Park on the other side of the state. They have a lot of cool shops, breweries, and restaurants. The downtown is very walkable!
Travel Time: 7h 11m / 478 miles
14. Sioux Falls, South Dakota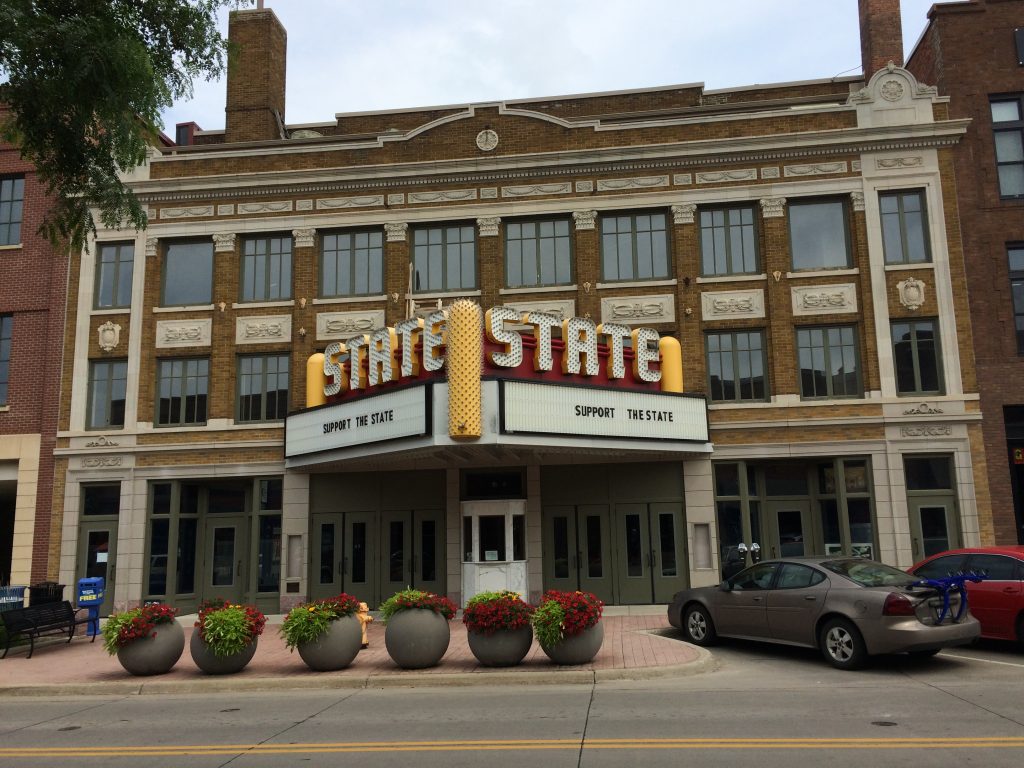 Sioux Falls is great for a weekend getaway. Spend some time at Falls Park and enjoy the views and sounds of the gushing waterfalls. Downtown has some great restaurants and is famous for their cool sculptures that line the streets. If you enjoy bike riding, Sioux Falls has some great paths for exploring. On the way, stop in Vermillion to see the National Music Museum – home to 15,000 musical instruments!
Travel Time: 4h 15m / 300 miles
15. Grand Marais, Minnesota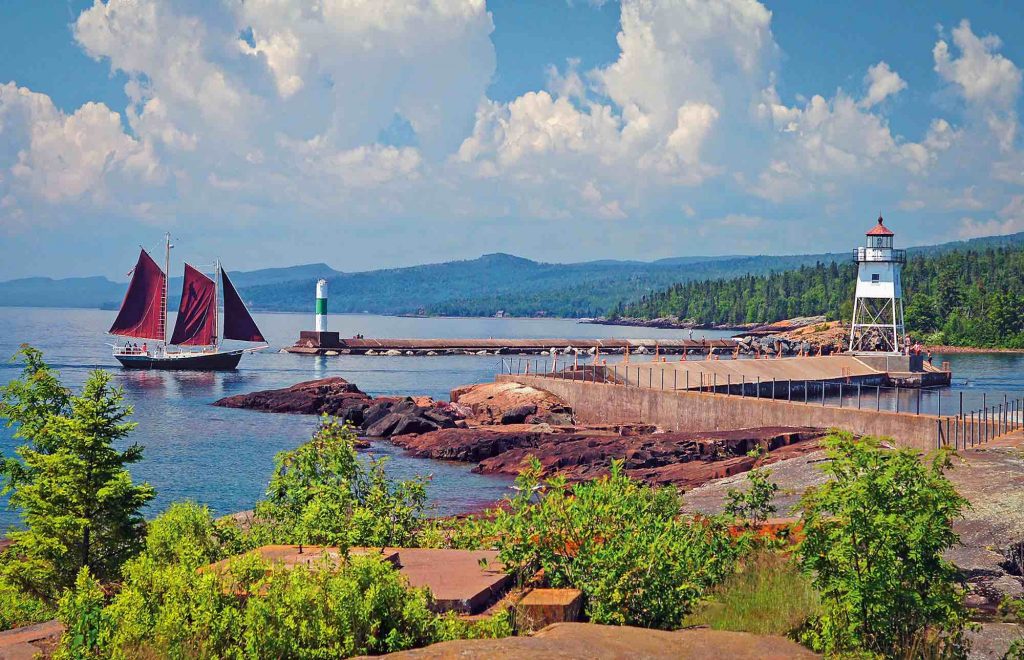 This is another destination that's a longer than average drive but well worth the effort. You can always stop half way in the "Twin Cities" for a night, or just to stretch your legs. But when you arrive in Grand Marais you'll find a wonderful harbor village with unique restaurants and beautiful scenery. Enjoy nature with hiking trails, soak up the waterfront views, and take time to rest and relax.
Travel Time: 7h 45m / 505 miles
16. Missouri's Genius Highway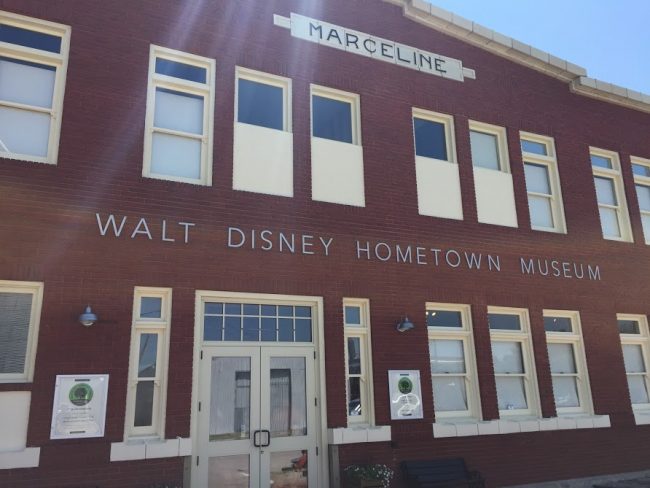 You may be surprised to learn that Missouri's Highway 36 is named in honor of the many American geniuses that once called "the show me state" home. Drive down to St. Joseph and learn about Walter Cronkite and see where The Pony Express began. Then head east on 36 to see the childhood homes of J.C. Penney, Walt Disney, and Mark Twain. You can also visit the birthplace of "sliced-bread" in the town of Chillicothe.
Bill's Advice To explore the entire "genius highway", after you visit the Walter Cronkite Memorial and Pony Express Headquarters, head to Hamilton (J.C. Penney/Missouri Quilting Co.) and spend a night at one of their local B&B's. The next day, head east to see Disney's hometown of Marceline, and then stop for the night in Hannibal. Check out Mark Twain's childhood hometown and then head back home!
17. Indiananpolis, Indiana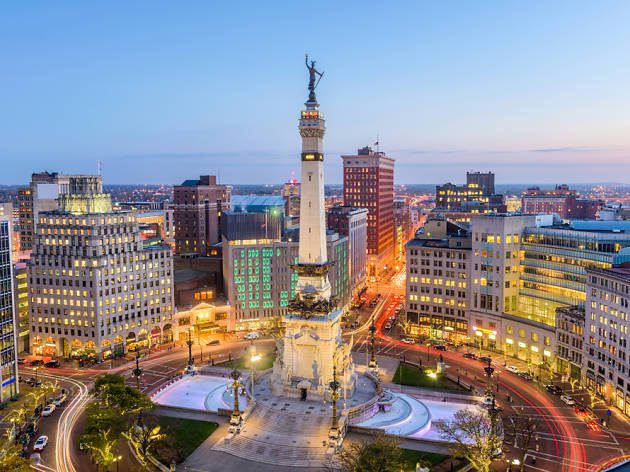 Indianapolis was one of the first cities I explored when I started this website back in 2013. Obviously, it's famous for hosting the Indy 500 and a tour of the famous speedway is a must when you visit. But Indy is great for more than just race cars. Start with a look at the famous Monument Circle downtown and work your way to the Children's Museum of Indianapolis – hands down the greatest museum for families in the country. It's amazing! Check out the beautiful canal walk that runs through White River State Park, or go for some Duck Pin bowling in Fountain Square. History buffs can check out Benjamin Harrison's house, and if you're a foodie – Indy is loaded with great restaurants!
Bill's Advice: If you want to try something unique, take a ride in a street legal Indy Race Car or visit their local art museum to see the original LOVE sculpture. There are plenty of places to rent a bike as well – go for a ride and explore! Indianapolis makes a great weekend or extended getaway!
Travel Time: 7h 17m / 473 miles
18. Omaha, Nebraska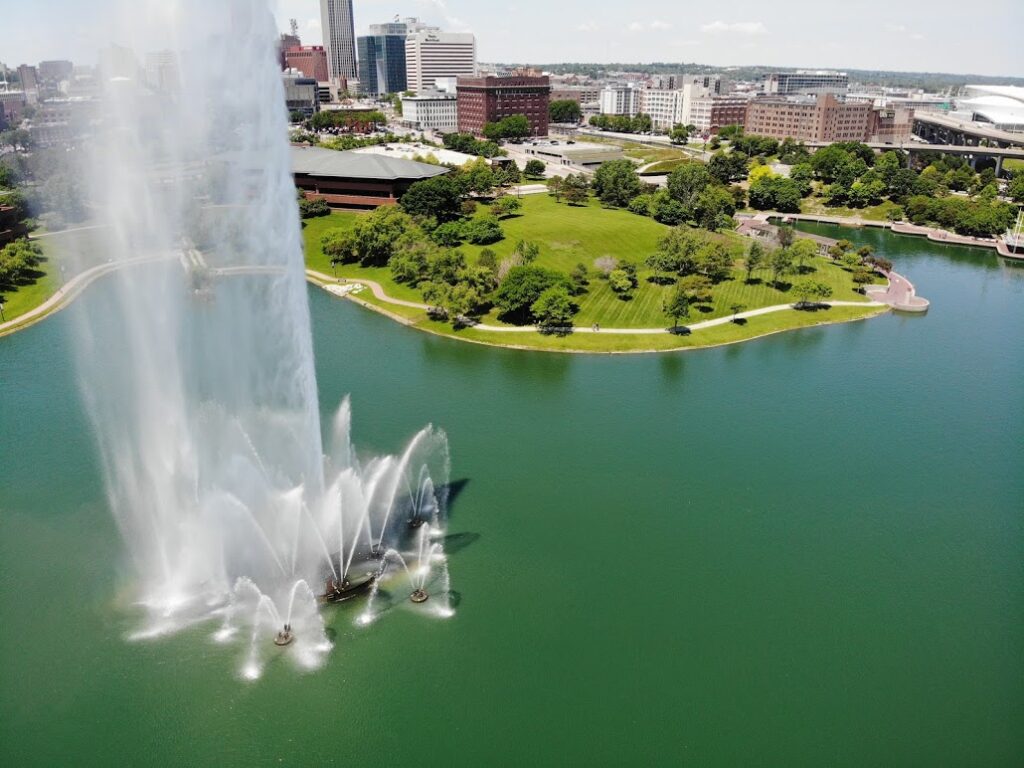 I recently had a brief visit to Omaha. The city is definitely worth a stop and ideal for a weekend away from home. Plan your visit to coincide with a concert or local festival to get the most bang for your travel buck! After eating at one of Omaha's many steakhouses – a walk is in order around the water at Heartland of America Park – a terrific public green space, with roaring fountains. The Henry Doorly Zoo is ranked one of the best in the country, and the Durham Museum is a fun family stop. For a sports fan – consider visiting during the College World Series.
Bill's Advice: When you visit, check out a really great Italian cafe that has been around forever – Orsi's. It's more of a bakery but they have pizza that is very good! Be sure to mention you're visiting and they're likely to toss in some free garlic cheese bread!
Travel Time: 2h 3m / 134 miles
19. Peoria, Illinois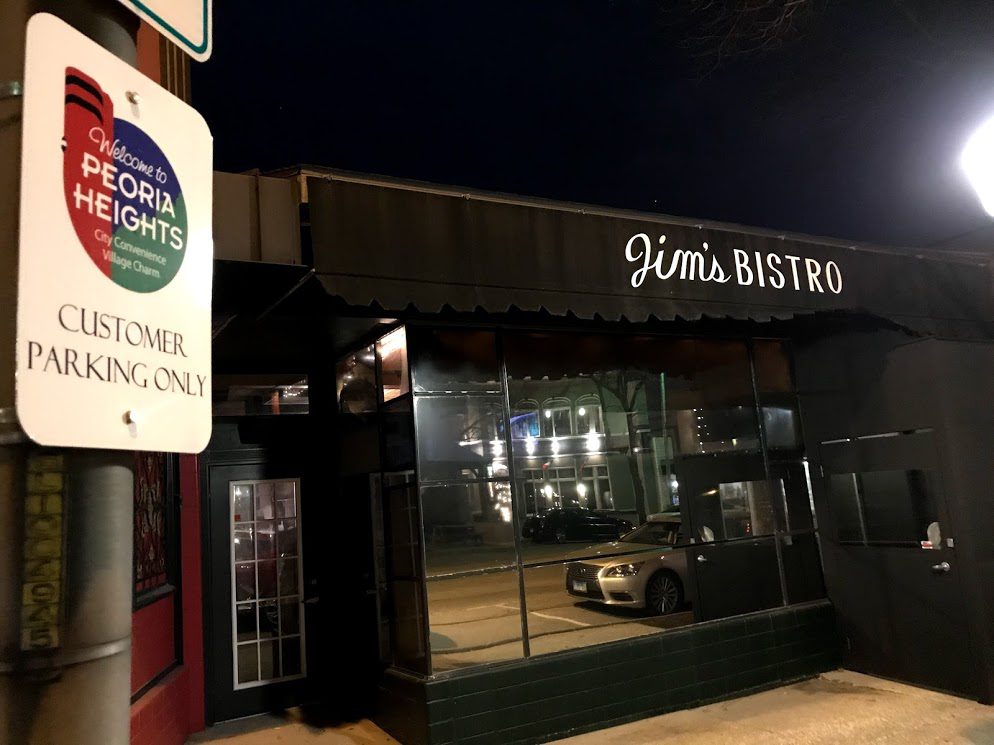 Peoria is a little underrated city just four hours from Des Moines that's got enough things to see and do to make for a fun weekend visit. Your first stop can be at the world headquarters for Caterpillar and learn all about these giant machines – even climb up inside some of them! There's a fun riverfront museum your kids will enjoy and a nearby wildlife park that's pretty cool. One of my favorite pizza places in the entire midwest is in Peoria – it's called Sugar Wood Fired Bistro.
Travel Time: 5h 49m / 334 miles
20. Saint Paul, Minnesota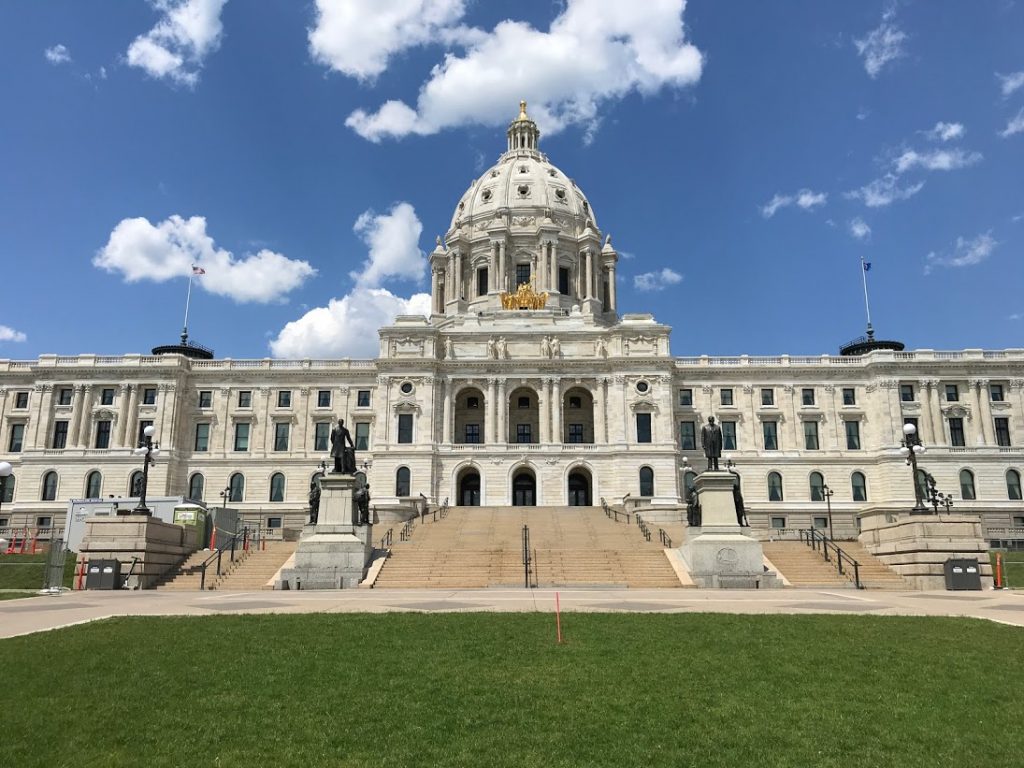 St. Paul is the Capitol city of Minnesota and the lesser talked about "twin" city. Of course you can tour the state Capitol building, or enjoy a fun minor league baseball game at CHS stadium in the summer months. For the family, you can enjoy the Science Museum of Minnesota or the Minnesota History Center. St. Paul is also home to the Minnesota State Fair if your timing is right! For a unique stay, consider The Covington Inn – a renovated tugboat right on the Mississippi River.
Travel Time: 3h 41m / 248 miles
Do you need MORE road trip inspiration? Please check out one of my travel guides in the Bill On The Road store! You'll find great road trip ideas for all across the country in books like "100 Things To Do in America Before You Die", and my latest book – "Finding The American Dream – A Guided Tour Of Places Where Americans Changed History"