Are you looking for ideas for your next road trip from Saint Louis? St. Louis, Missouri has always been an ideal place to start a road trip. I should know – since 2013, it's the city where I've launched all of my travels across America. Centrally located in the midwest, the "Gateway City" is within a short or reasonable drive to a wide variety of fun and interesting destinations. And while many STL locals tend to go to the same places over and over for holiday weekends or day trips – consider one of these 20 spots for your next road trip from Saint Louis.
1. Milwaukee, Wisconsin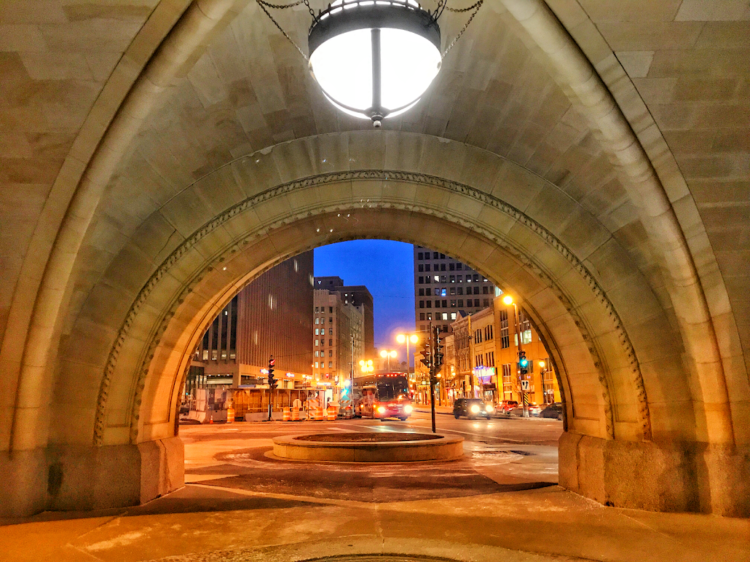 Brew City USA is one of the most underrated destinations in the entire midwest. Milwaukee may be known worldwide for cheese and beer but there's so much more! You can keep busy for several days exploring places like the Harley-Davidson Museum, the Milwaukee Public Market, and watching the famous wings open on the Milwaukee Art Museum. If you love a good festival – Milwaukee has lots and lots of them including the world's largest music festival each summer. The city has an endless amount of great food for all tastes, and don't forget the beautiful views of Lake Michigan. Take the time to explore some of the historic downtown neighborhoods and don't leave without buying a bag of fresh cheese curds for your road trip home.
Bill's Advice: Milwaukee is perfect for a long weekend or extended trip – there's lots to see and do! If you're a sports fan, consider taking a tour of the Brewer's home stadium or catching a basketball game at the incredible new Fiserv Forum – home of the local NBA team, Milwaukee Bucks.
Travel Time: 5h 30m / 375 miles
2. Madison County, Iowa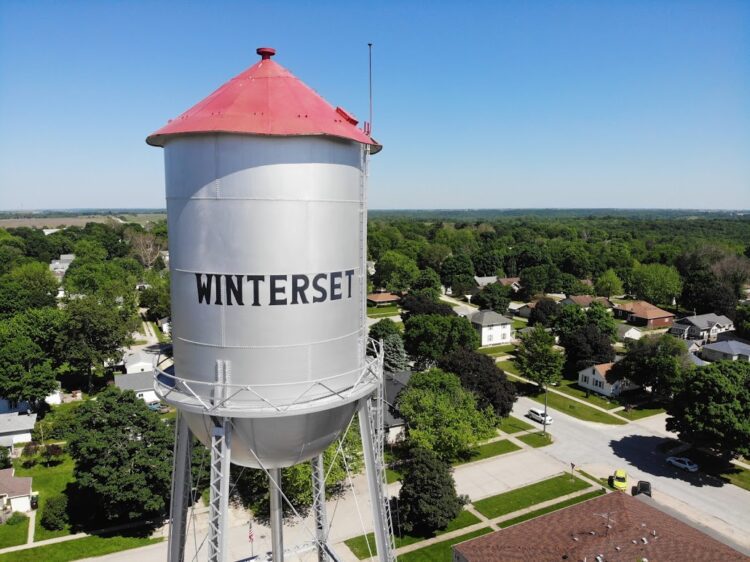 I've been visiting Winterset and Madison County for years and always enjoy each opportunity to pass through this mostly quiet, unassuming community located a short drive from Des Moines. If you love the feel of small town U.S.A. where people are still patriotic and treat their neighbors like family – this is the place for you. It's a perfect trip for a romantic getaway or an extended weekend for small town shopping, and outdoor recreation. It's best known as the hometown of movie legend John Wayne and famous for its beautiful covered bridges that were featured in the film The Bridges Of Madison County. Also, be sure to check out the Iowa Quilt Museum and the newly restored movie theater on the square – The Iowa. If you're looking for the best local hangout – Winterset Cidery is the place, with homegrown cider and regular events including live music.
Bill's Advice: Madison County is awesome for a long weekend, romantic getaway, or ladies looking for a road trip with friends. Make it an extended visit by adding in a visit to nearby Des Moines or other small Iowa towns along the way.
Travel Time: 5h 54m / 358 miles
3. Little Rock, Arkansas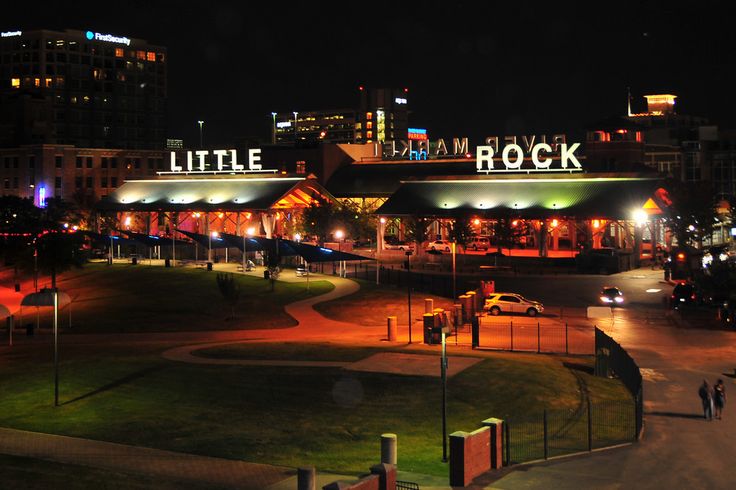 If you've not been to Little Rock in the last five years, you owe it to yourself to make a return trip. Arkansas' capitol city is on the move with new restaurants and things to see and do popping up all the time. The River Market District (shown above) has become a great spot for local nightlife with outdoor concerts, a weekend farmers market, shops, a sculpture walk, and pedestrian bridges that light up each night with cool LED multi-colored lights. If you're a history buff, the Clinton Presidential Museum is a must, as well as Central High School where the Little Rock 9 made world headlines at the start of the civil rights movement. If you need something cool for the kids – be sure to visit the Museum of Discovery and take a tour of the USS Razorback submarine docked on the north bank of the Arkansas River.
Bill's Advice: Any time I've ever suggested Little Rock as a road trip stop, people will always tell me how surprised they were at what a great city it is. The people are friendly, it's a foodies paradise, and guys – you'll earn extra brownie points for taking your lady to the only purse museum in the United States. You're welcome.
Travel Time: 5h 24m / 347 miles
4. Kansas City, Missouri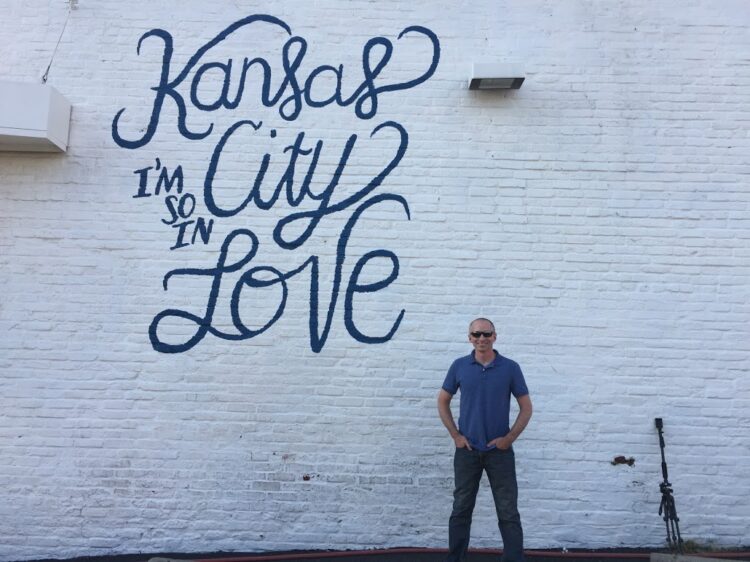 Kansas City is really solidifying its spot as the cool place to be in the midwest. It's an easy drive (mostly up I-70) and with the surrounding area growing on the Kansas side, too – you're always sure to find something new to see or experience. Some of the KC faves include: The Nelson-Atkins Museum of Art, National Museum of Toys & Miniatures, Negro Leagues Baseball Museum, Hallmark's Visitor Center, and of course – the Power & Light District. Count as many fountains as you can (Kansas City is known to have more fountains than any other city in America.) The city is bustling with cool theaters, hip restaurants (not just BBQ) and a new way to experience downtown – the free KC streetcar!
Bill's Advice: Kansas City is a great weekend getaway for any time of the year. If you're familiar with the drive, try stopping in Fulton along the way. They have some great shops and restaurants in their historic Bricktown district – just a few miles off the interstate. Don't forget about Independence, too – Harry Truman's home town!
Travel Time: 3h 30m / 249 miles
5. Oklahoma City, Oklahoma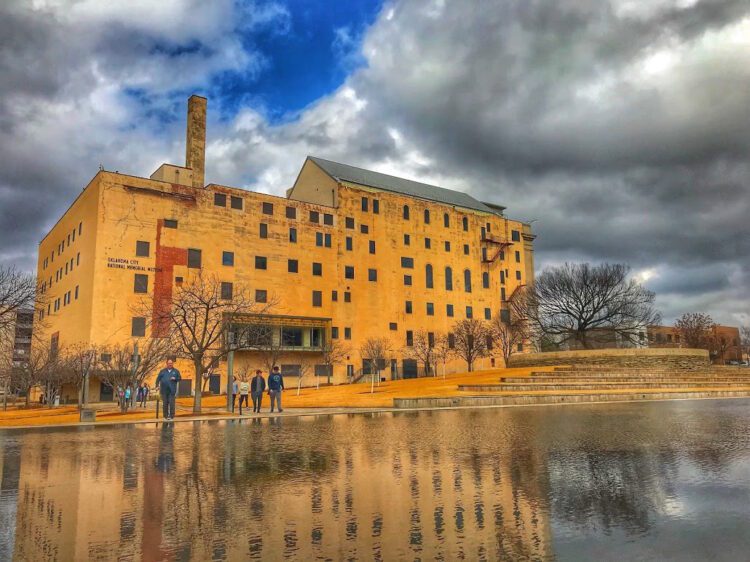 This is one of the longer road trip options but also one of the most underrated. Oklahoma City has been busy over the last few years and has become a legit travel destination. Bricktown is the hot spot for nightlife and dining, while the city's other neighborhoods (called "districts") all offer something interesting for visitors. The Oklahoma City bombing memorial is a must-visit and the National Cowboy Museum and Hall of Fame is pretty interesting. If you don't know anything about banjos – don't let that deter you from checking out the American Banjo Museum either! It's very cool. But the best part of OKC's re-birth is all of the food! It's insane how many new restaurants have popped up in the city limits over the last few years. If you love good food – you will love Oklahoma City!
Bill's Advice: While exploring, make some time to chill out at the Myriad Botanical Garden – a 15 acre urban garden downtown. Oklahoma City also has a new streetcar, although they charge a $3.00 fee to use it for the day. It's probably worth it as the routes take you all over town and you won't have to worry about driving.
Travel Time: 7h 9m / 487 miles
6. Indianapolis, Indiana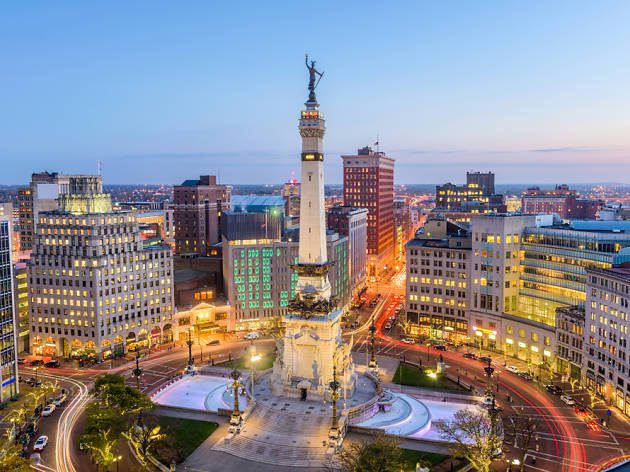 Indianapolis was one of the first cities I explored when I started this website back in 2013. Obviously, it's famous for hosting the Indy 500 and a tour of the famous speedway is a must when you visit. But Indy is great for more than just race cars. Start with a look at the famous Monument Circle downtown and work your way to the Children's Museum of Indianapolis – hands down the greatest museum for families in the country. It's amazing! Check out the beautiful canal walk that runs through White River State Park, or go for some Duck Pin bowling in Fountain Square. History buffs can check out Benjamin Harrison's house, and if you're a foodie – Indy is loaded with great restaurants!
Bill's Advice: In route to Indy, check out Casey, Illinois for some fun photo-ops with some of the world's tallest things! Once in Indy – take a ride in a street legal Indy Race Car or visit their local art museum to see the original LOVE sculpture. There are plenty of places to rent a bike as well – go for a ride and explore! There's nothing like it – anywhere! Indianapolis makes a great weekend or extended getaway!
Travel Time: 3h 50m / 255 miles
7. Madison, Wisconsin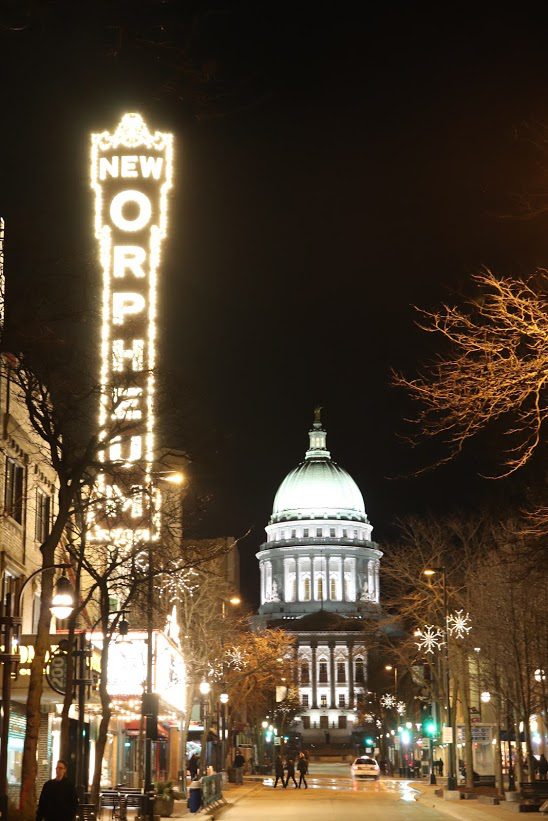 The state capitol of Wisconsin is constantly ranked as one of the best places to live in the U.S. Madison is also a fun college town with lots of things to do – though its best to visit in the spring and summer months if you hate cold weather. My favorite thing to do in Madison is the Dane County Farmer's Market that wraps around the entire Capitol building downtown and patrons all walk in one direction to shop for fresh produce and local goods. Of course, State Street is full of action – all seven blocks between downtown and the University of Wisconsin campus. You can find food (140 restaurants!) unique stores, and plenty of entertainment day or night.
Bill's Advice: Tour the beautiful Wisconsin State Capitol, and enjoy some time relaxing near the water. (You can ice skate in the winter months) For a quirky stop – a short drive to Middleton will get you to the National Mustard Museum! When you cross state lines, pop into the welcome center and pick up a "cheese map" to find every cheese store in the entire state!
Travel Time: 5h 22m / 372 miles
8. Springfield, Illinois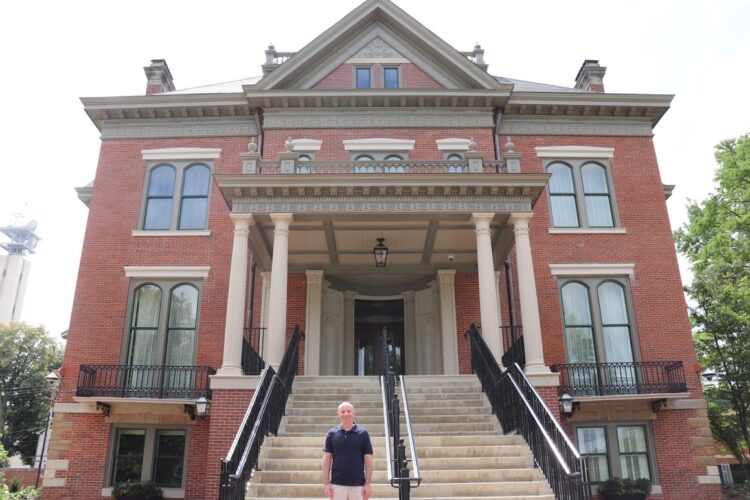 Less than two hours away from St. Louis, Springfield is a perfect one day-trip or weekend getaway. Rich in history, it's best known for its ties to Abraham Lincoln. You can visit the only home he ever owned and see his final resting place. Tour the Illinois state Capitol building and take a tour of the Governor's mansion. (Don't make any jokes about how many of them wind up in prison – they don't think it's as funny as we do.) There is a wonderful Frank Lloyd Wright property – the Dana Thomas House in Springfield that is worth touring if you love seeing his work.
Bill's Advice: The Lincoln Presidential Museum is very cool and you could spend half a day exploring and checking out all of the artifacts. Springfield is a great place to get up early and spend a Saturday or a place to tack on to another road trip instead of just driving through.
Travel Time: 1h 50m / 109 miles
9. Louisville, Kentucky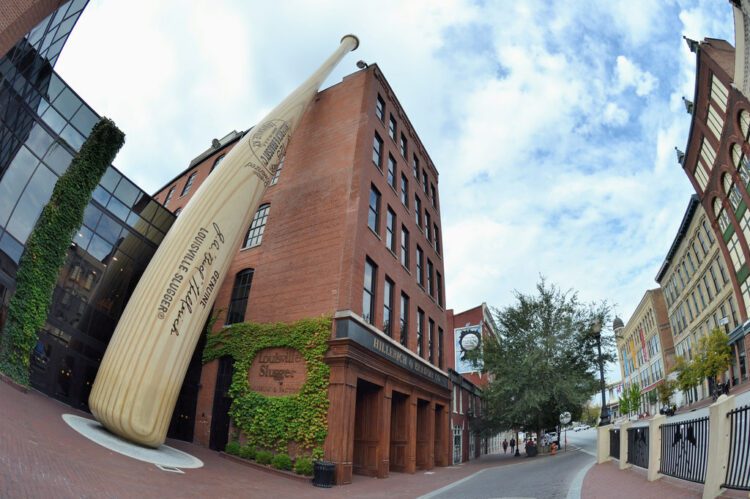 Of course most people know Louisville as the place where the famous Louisville Slugger baseball bats are made, but that's just the start! Downtown Louisville offers a wide variety of attractions from the Muhammad Ali Center to Churchill Downs where the Kentucky Derby takes place. For an adventure – try out the world's only underground zip line at Louisville Mega Cavern or a cruise on the historic Belle of Louisville. Lots of great restaurants for all tastes and cool places to stay including 21c and The Galt House Hotel.
Bill's Advice: Louisville is a great weekend trip! If you love Kentucky Fried Chicken, pay your respects to Col. Sanders himself. His grave site is a short drive from downtown. Just follow the yellow line at Cave Hill Cemetery and you'll find it. Don't be surprised if you see a bucket of chicken sitting on the tombstone. No, seriously.
Travel Time: 3h 59m / 273 miles
10. Memphis, Tennessee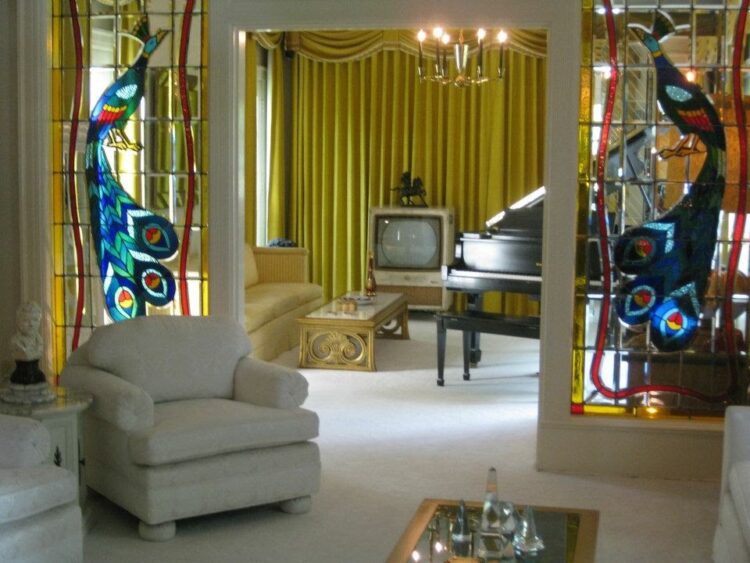 Memphis is an easy drive from the St. Louis area – a straight shot down highway 55. If you can't keep busy for several days, something is wrong with you. Elvis Presley's Graceland estate and museum are still popular tourist spots. Be sure to visit the historic Sun Studio where music legends like Elvis and Johnny Cash were discovered. The Stax Museum of American Soul is one of my favorite Memphis museums and of course the National Civil Rights Museum and Lorraine Motel where Martin Luther King Jr was killed is worth a visit. Beale Street is always a favorite tourist stop.
Bill's Advice: Be sure to check out the giant Bass Pro Shop located in the giant pyramid that you'll see off the interstate as you come into town. There's an elevator you can take to the top for cool views of the city!
Travel Time: 3h 58m / 277 miles
11. Highway 36 – Way of American Genius
You may be surprised to learn that Missouri's Highway 36 is named in honor of the many American geniuses that once called "the show me state" home. Driving up to Hannibal (2 hours) you can learn all about Mark Twain and the origins of his most popular books by visiting his childhood home and neighborhood. But, head west on Highway 36 to visit the birthplace of "sliced-bread", the hometowns of Walt Disney and J.C. Penny, and finally wind up at the headquarters of The Pony Express in St. Joseph. If you love quilts – Hamilton, Missouri is along the way and one of the most popular quilting destinations in the country.
Bill's Advice: Hannibal is a great day or weekend getaway. To explore the entire "genius highway", spend a night in Hannibal, then head west to see Disney's hometown and stop for the night in Hamilton. Continue on the next day to St. Joseph. St. Joe is a short drive from Kansas City where you could spend another day or two and then head back east on I-70.
Travel Time: 1h 45m / 116 miles (St. Louis to Hannibal) 3h 02m / 195 miles (Hannibal to St. Joseph)
12. Nashville, Tennessee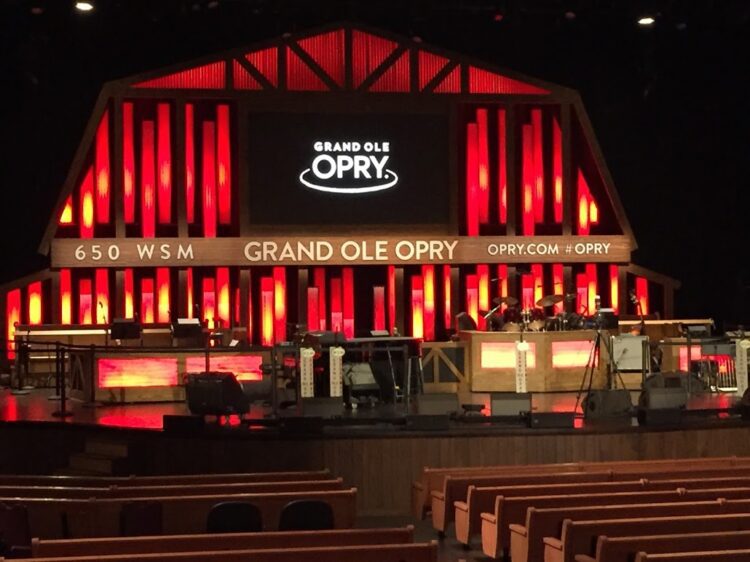 Music City USA has seen a major boom in recent years. Along with the treasures that have always made Nashville great, there are brand new attractions and businesses making it one of the hottest cities in the south. For country music fans – the Hall of Fame is a great bet, along with a tour of the Ryman Auditorium and Grand Ole Opry. These days, Broadway is a happening street akin to Times Square in New York City. Bars, live music, and plenty of good people watching. Check out an exact replica of the Parthenon in Centennial Park, and be sure to try some authentic Nashville Hot Chicken while you're in town!
Bill's Advice: Nashville is great for a weekend but definitely plenty to do for an extended visit or vacation. It's also one of the most popular cities on the list – which means it's going to be busy. Brace yourself for crazy traffic, higher than average prices to park your car downtown, and lots of people. To save a bit of money, consider staying in one of the many communities that surround Nashville or out near the airport. If you're a country music fan – the George Jones Museum is a must! If not, you can still check out the rooftop bar on the fourth floor with great views of the river.
Travel Time: 4h 35m / 310 miles
13. Omaha, Nebraska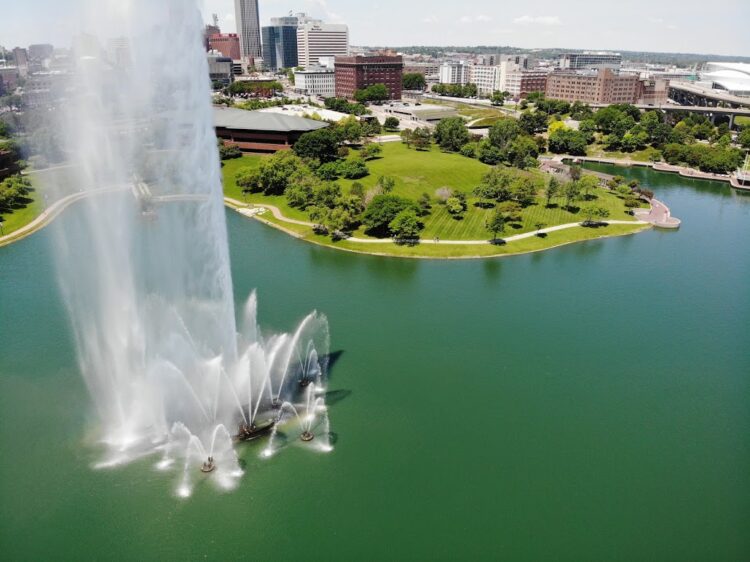 I recently had a brief visit to Omaha, which is about six and a half hours from St. Louis. The city is definitely worth a stop and ideal for a weekend away from home. Plan your visit to coincide with a concert or local festival to get the most bang for your travel buck! After eating at one of Omaha's many steakhouses – a walk is in order around the water at Heartland of America Park – a terrific public green space, with roaring fountains. The Henry Doorly Zoo is ranked one of the best in the country, and the Durham Museum is a fun family stop. For a sports fan – consider visiting during the College World Series.
Bill's Advice: Omaha is only 2.5 hours from Kansas City if you want to extend a road trip from KC. When you visit, check out a really great Italian cafe that has been around forever – Orsi's. It's more of a bakery but they have pizza that is very good! Be sure to mention you're visiting and they're likely to toss in some free garlic cheese bread!
Travel Time: 6h 26m / 431 miles
14. Fort Wayne, Indiana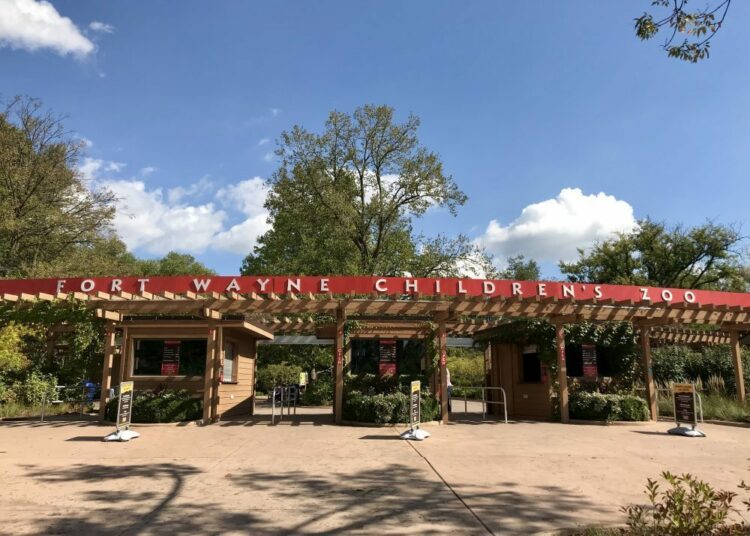 Fort Wayne is probably not a spot that's been on your radar but Indiana's second largest city has a lot going on. Its minor league baseball stadium is award winning and its local library is known as the best genealogy research center in the country. The Fort Wayne Children's Zoo is one of the best designed kid-friendly zoos around and a brand new, beautiful riverfront project has injected new energy into the town. You'll also find lots of opportunity for outdoor recreation.
Bill's Advice: For something unique, visit the headquarters for Sweetwater – one of the largest music and instrument stores in the world. Vera Bradley is also headquartered in Fort Wayne and has events during the year.
Travel Time: 5h 44m / 368 miles
15. Holland, Michigan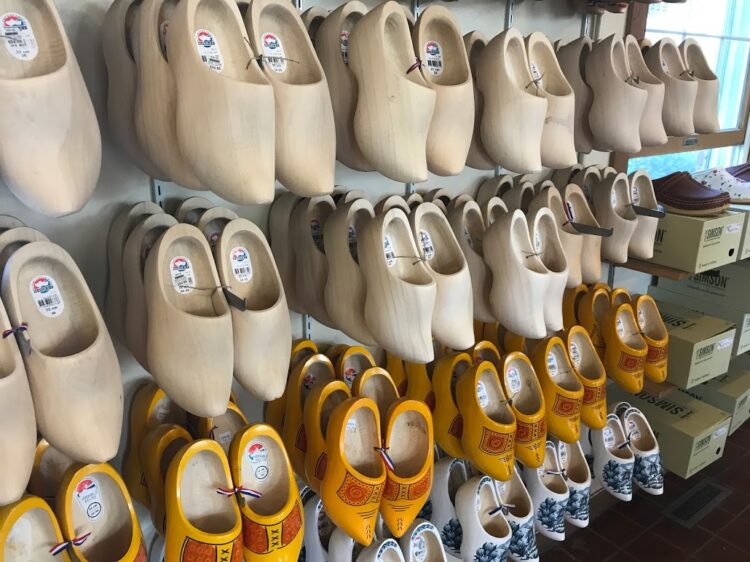 If you thought Holland was in Europe – you are correct! But, America's Holland is located in Michigan and it's a cool town worth exploring. Pick up a pair of wooden shoes (pictured above) and walk along the streets of downtown for great shopping and lots of dining options. (Fun fact: the streets of downtown Holland are heated so they don't have to plow snow in the winter. Genius!) Holland is also home to the only authentic Dutch wind mill that is still operational in the U.S. If tulips are your thing – visit during the annual festival each spring. The Holland Bowl Mill is also very cool – ask them for a quick tour of the production and find a one of a kind wooden bowl to take home!
Bill's Advice: I eat a lot of pizza when I'm on the road and Holland has one of the best pizza places I've ever been to. It's called Fricano's Pizza and sometimes, I have dreams about it.
Travel Time: 6h 20m / 430 miles
16. New Harmony, Indiana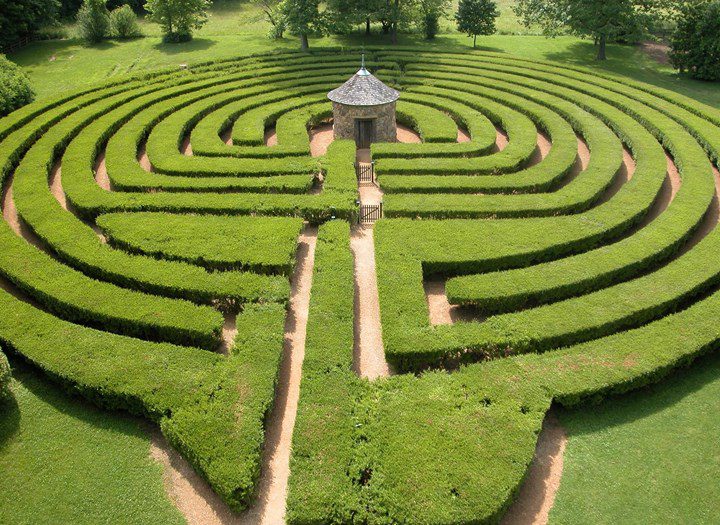 New Harmony is an easy drive from Saint Louis and perfect for a one-day getaway or an added stop to an eastern road trip. It's loaded with fascinating history, and small enough that you can literally walk around the entire town. Stop by the visitor center to watch the introductory film for an overview of the town. There are good restaurants, small shops, and bed and breakfasts if you choose to stay overnight.
Bill's Advice: Definitely make the visitor center your first stop and watch the film that explains the history of New Harmony. It will make your visit so much better when you understand all of the buildings you'll see and why the town is so unique!
Travel Time: 2h 20m / 144 miles
17. Wichita, Kansas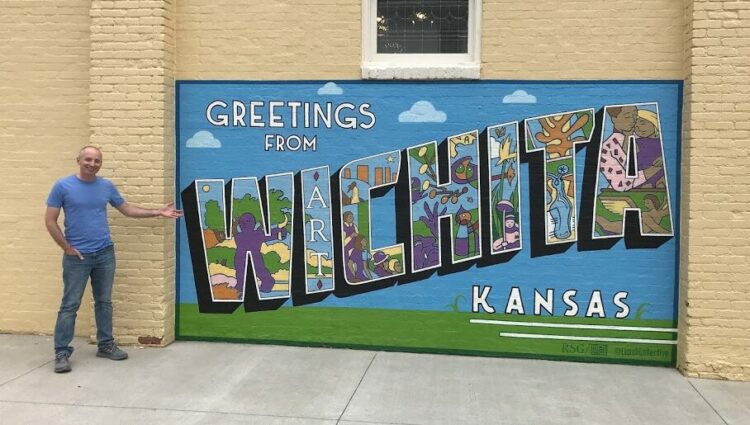 It's one of the longer drives on the list but I think you'll find Wichita to be a pleasant surprise. Start by learning about the early days of Kansas at the Old Cowtown Museum which has actors and buildings you can explore to truly step back in time. Check out the Delano neighborhood for some cool shops and good food. Get a hat at Hatman Jack's – known for providing custom hats to lots of celebrities. Tell him I sent you! And if you've ever eaten Pizza Hut, I bet you didn't know that it started in Wichita. Yep, the original Pizza Hut location is a tiny brick building and now a museum on the campus of Wichita State University. There is so much to do and the people are so welcoming!
Bill's Advice: If you do anything while you're in Wichita – be sure to check out the famous Keeper Of The Plains monument at night. Check ahead for times, but each evening there's a fire show along the water across the pedestrian bridge. The local science museum – Exploration Place is great for kids, too!
Travel Time: 6h 42m / 445 miles
18. Quad Cities Region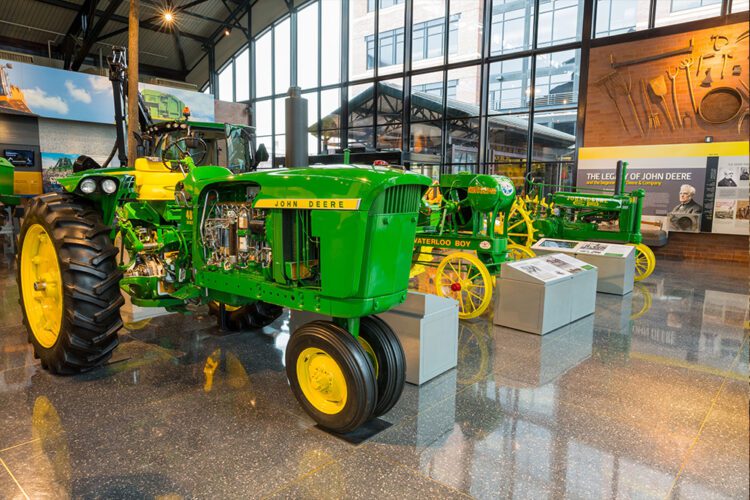 Talk about getting your bang for the buck – how often do you get four destinations packed into a single stop? The Quad Cities is made up of five towns that share the Illinois-Iowa border. (Yes, "quad" makes no sense as there are five and not four – but believe me, they know.) It's best known as the world headquarters for John Deere, and visitors can tour multiple historical spots that tell the story of the famous company. Take a quick side trip up to LeClaire on the Iowa side to see where the show American Pickers began.
Bill's Advice: Try some Whitey's Ice Cream while you're in the region because it's amazing! It is seriously so good that it's the first thing I want to do when I pass through the region. I've interviewed the family that owns it – and they're very nice!
Travel Time: 4h 9m / 271 miles
19. Cincinnati, Ohio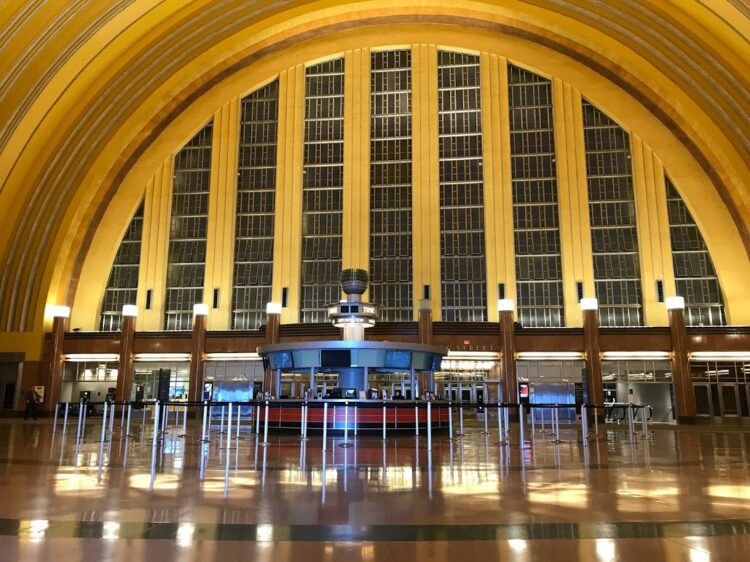 Cincinnati is a perfect road trip if you want to catch the Cardinals on the road while playing the Reds. (Mainly because their stadium is mostly empty and it's easy to get tickets!) But truly, Cincy has some fun things to check out. The beautiful Cincinnati Museum Center, once a train terminal, now houses museums and special exhibits. One of my favorite museums in the entire country is located in Cincinnati – The American Sign Museum. Consider taking one of the many guided tours that will showcase the local beer scene, or historical spots around town. The downtown riverfront park has recently undergone renovations and is a great place to ride a bike or take a walk.
Bill's Advice: If you only have time to do one thing in Cincinnati, go and visit the American Sign Museum. It's so cool! I included it in my first book – 100 Things To Do In America Before You Die. You'll thank me for the suggestion!
Travel Time: 5h 24m / 350 miles
20. Tunica, Mississippi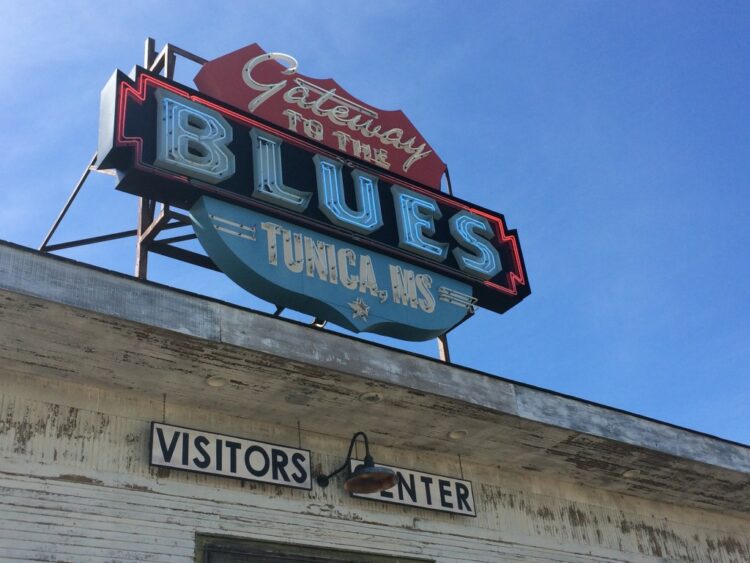 Tunica may be best known for all of their casinos but there's more to this small Mississippi town that happens to be an easy drive from Saint Louis. Even if you don't gamble, there are always great shows and concerts in the casino theaters and your visit may be best to plan a trip around one that fits your taste! The Gateway To The Blues visitor center is SO cool and is a great first impression when you drive into town. Take your time to explore their state of the art museum and learn all about the history of blues music which started in the cotton fields of Mississippi. Check out some stops along the Mississippi Blues Trail and do a little shopping in their quaint downtown area. The Tunica River Park is a great attraction to learn more about the history of the Mississippi River.
Bill's Advice: If you're headed to Tunica – you must grab breakfast or lunch at the world famous Blue & White Restaurant! It's the hot spot for locals and tourists alike. It's been open since 1924! Tunica is less than an hour from Memphis, TN.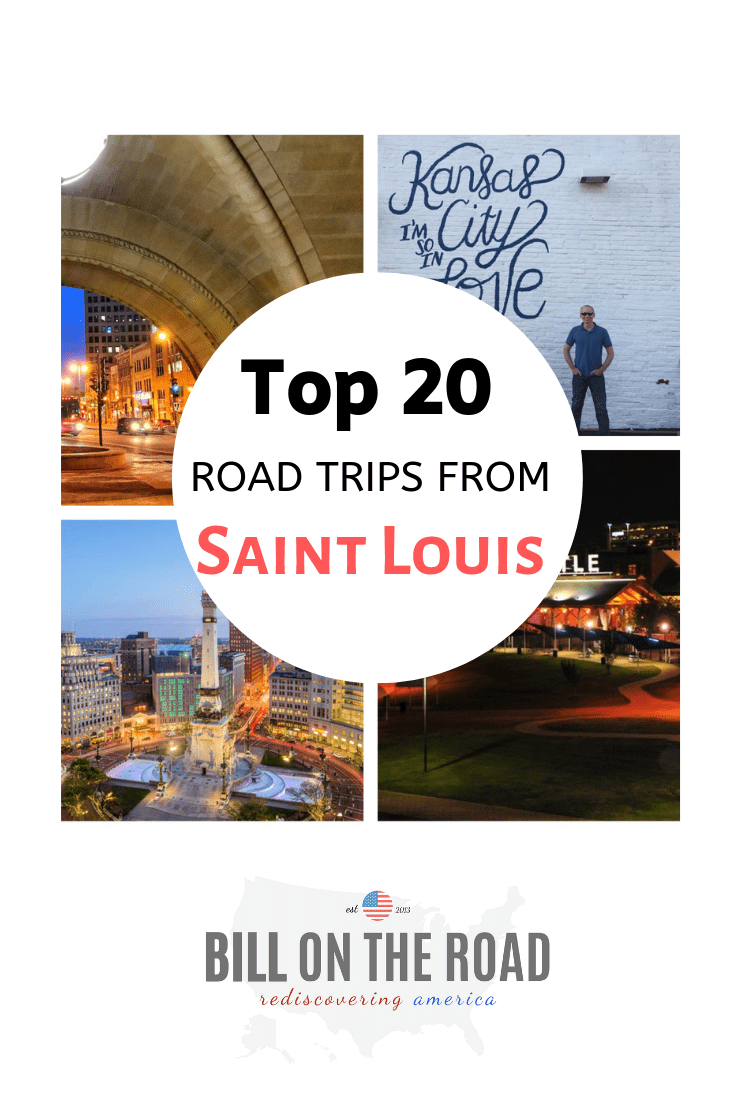 Travel Time: 4h 49m / 298 miles