If you're thinking about your next road trip from Kansas City, you've come to the right place! Kansas City is uniquely positioned as a great location to launch a fun weekend getaway, or extended vacation with friends or family – by car. Many locals tend to visit the same places over and over, but consider trying out some new spots and experiences. Take a look through this list and consider some of these suggestions for road trips from Kansas City.
1. Little Rock, Arkansas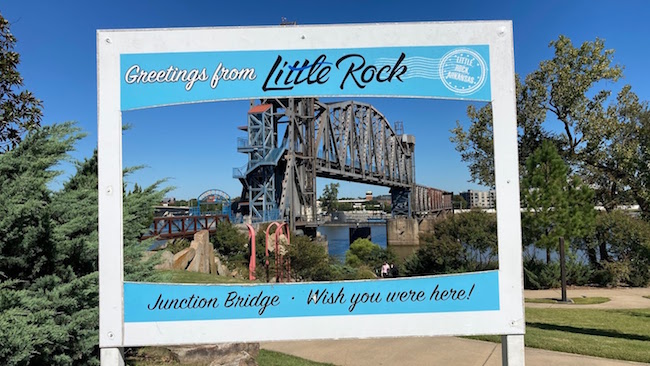 If you've not been to Little Rock in the last five years, you owe it to yourself to make a return trip. Arkansas' capital city is on the move with new restaurants and things to see and do popping up all the time. The River Market District has become a great spot for local nightlife with outdoor concerts, a weekend farmers market, shops, a sculpture walk, and pedestrian bridges that light up each night with cool LED multi-colored lights. If you're a history buff, the Clinton Presidential Museum is a must, as well as Central High School where the Little Rock 9 made world headlines at the start of the civil rights movement. If you need something cool for the kids – be sure to visit the Museum of Discovery and take a tour of the USS Razorback submarine docked on the north bank of the Arkansas River.
Bill's Advice: Any time I've ever suggested Little Rock as a road trip stop, people will always tell me how surprised they were at what a great city it is. The people are friendly, it's a foodies paradise, and guys – you'll earn extra brownie points for taking your lady to the only purse museum in the United States. You're welcome.
Travel Time: 6h 15m / 410 miles 
2. Winterset, Iowa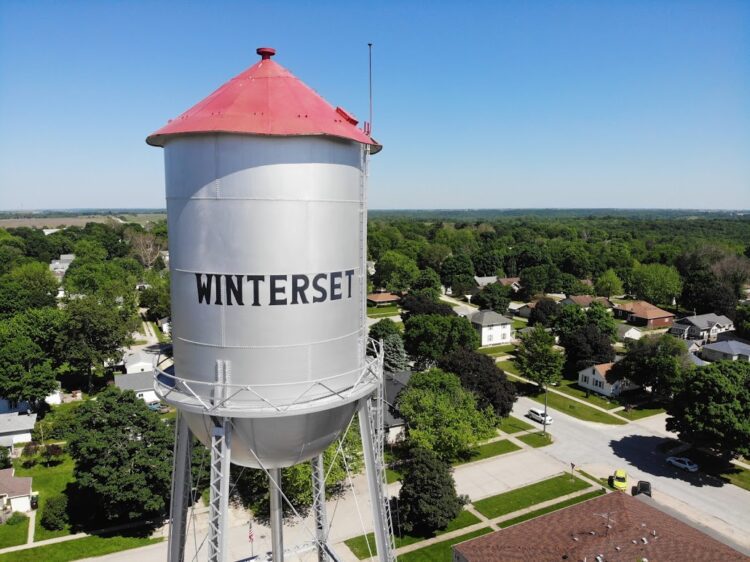 I've been visiting Winterset in Madison County, Iowa for years and always enjoy each opportunity to visit this lovely community located a short drive from Des Moines. If you love the feel of small town U.S.A. where people are still patriotic and treat their neighbors like family – this is the place for you. It's a perfect trip for a romantic getaway or an extended weekend for small town shopping, and outdoor recreation. Winterset is best known as the hometown of movie legend John Wayne and famous for its beautiful covered bridges that were featured in the film The Bridges Of Madison County. Also, be sure to check out the Iowa Quilt Museum and the newly restored movie theater on the square – The Iowa.
Bill's Advice: Madison County is awesome for a long weekend, romantic getaway, or ladies looking for a road trip with friends. Make it an extended visit by adding in a visit to nearby Des Moines or other small Iowa towns along the way.
Travel Time: 2h 45m / 190 miles
3. St. Louis, Missouri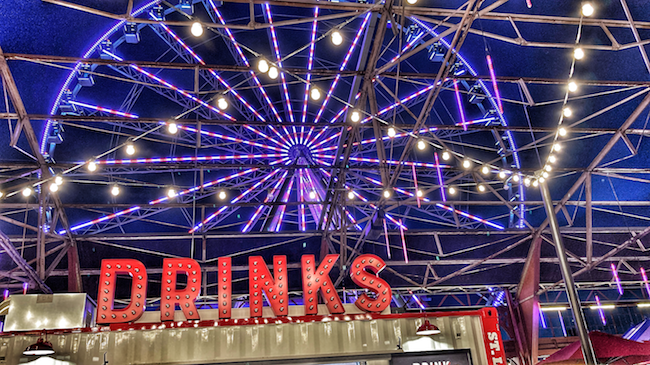 St. Louis has always been a popular road trip destination for Kansas City locals but did you know there's much more to experience besides the Arch or a Cardinals/Royals baseball game? St. Louis Union Station has been brought back to life with new attractions like the St. Louis Wheel and St. Louis Aquarium. St. Louis has a "free" zoo that consistently ranks as one of the top zoos in America. Forest Park has paddle boats and golfing in the warm months, and free museums for families year round. Grab some great Italian food in the famous "Hill" neighborhood or try a new restaurant in "The Grove" or in one of the many unique downtowns in dozens of St. Louis County municipalities.
If you want to try a few "quirky" experiences while visiting St. Louis, check out this fun list I've put together called: 10 Quirky Things To Do In St. Louis.
Bill's Advice: If you have kids, St. Louis has so many free attractions for the family – it's crazy! Grant's Farm, Missouri History Museum, St. Louis Science Center, and Art Museum to name a few! The City Museum isn't free, but one of the most popular spots for visitors!
Travel Time: 3h 30m / 248 miles
4. Fort Collins, Colorado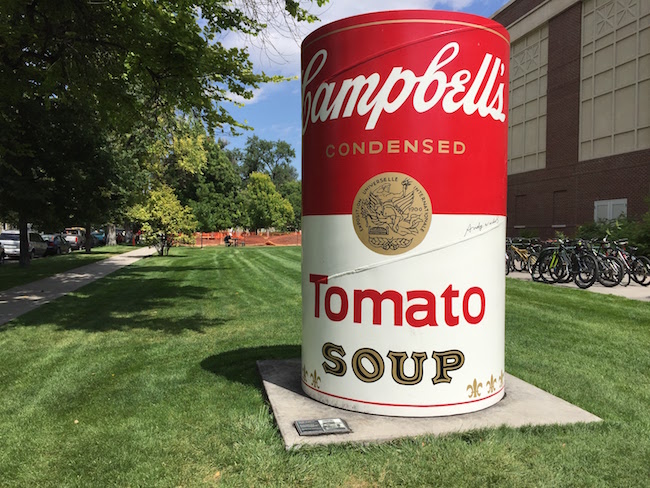 Fort Collins is one of the coolest cities in Colorado and less than ten hours away from metro Kansas City. There are restaurants galore, beautiful scenery, and for beer lovers – more than 20 craft breweries. For nature fans, check out the trial flower gardens at Colorado State University and grab an Instagrammable selfie with the giant Campbell's Soup can! Fort Collins is also a town where they take bicycles seriously – you'll encounter them everywhere.
Bill's Advice: One of my favorite places to dine in Fort Collins is The Farmhouse at Jessup Farm – the food is incredible! If you're into quirky restaurants – there's a fun 80's themed pizza joint/museum in a strip mall outside of downtown that's worth a visit. While you're visiting, also be sure to check out the section of downtown Fort Collins that inspired Disneyland's Main Street USA.
Travel Time: 9h 20m / 650 miles
5. Milwaukee, Wisconsin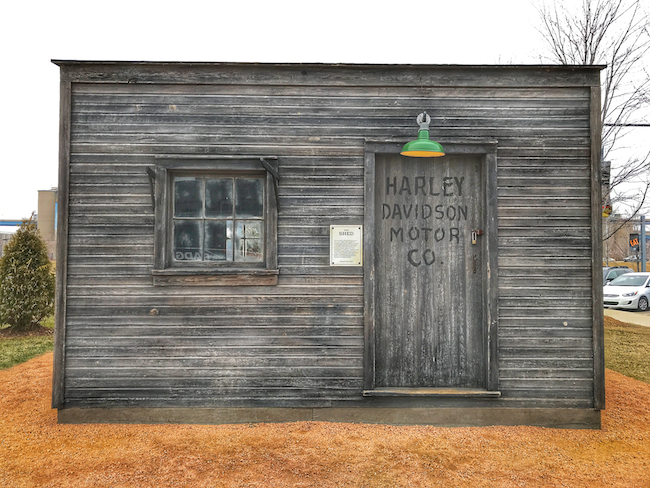 Milwaukee may be known worldwide for cheese and beer but there's so much more! You can keep busy for several days exploring places like the Harley-Davidson Museum, the Milwaukee Public Market, and watching the famous wings open on the Milwaukee Art Museum. If you love a good festival – Milwaukee has lots and lots of them including the world's largest music festival each summer. The city has an endless amount of great food for all tastes, and don't forget the beautiful views of Lake Michigan. Take the time to explore some of the historic downtown neighborhoods and don't leave without buying a bag of fresh cheese curds for your road trip home.
Bill's Advice: Milwaukee is perfect for a long weekend or an extended trip – there's lots to see and do! Be sure to track down the Fonzie statue – the TV sitcom Happy Days was based in Milwaukee.
Travel Time: 8hr 20m / 560 miles
6. Oklahoma City, Oklahoma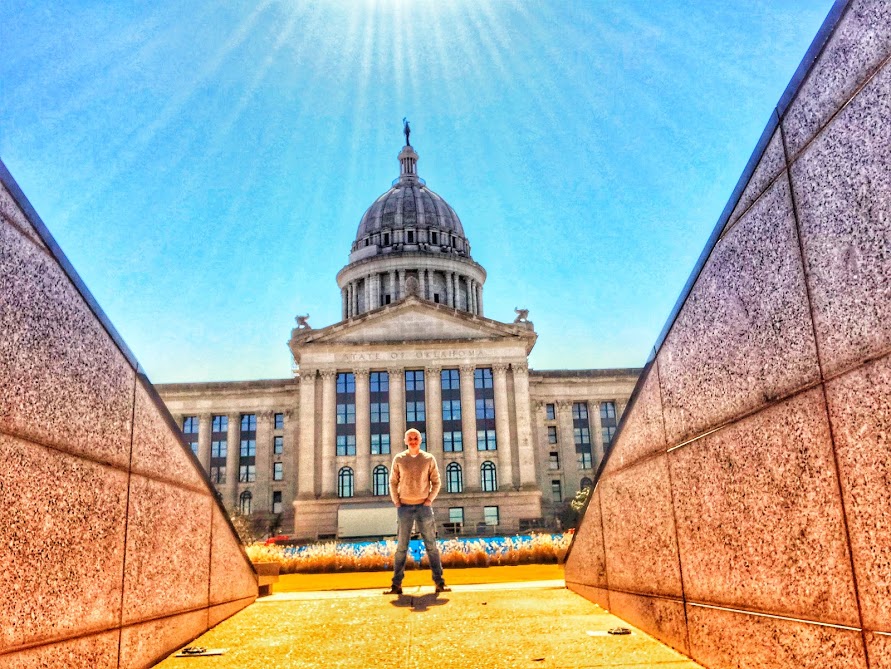 Oklahoma City has been busy over the last few years and has become a legit travel destination. Bricktown is the hot spot for nightlife and dining, while the city's other neighborhoods (called "districts") all offer something interesting for visitors. The Oklahoma City bombing memorial is a must-visit and the National Cowboy Museum and Hall of Fame is pretty interesting. If you don't know anything about banjos – don't let that deter you from checking out the American Banjo Museum either! It's very cool. But the best part of OKC's re-birth is all of the food! It's insane how many new restaurants have popped up in the city limits over the last few years. If you love good food, you will love Oklahoma City!
Bill's Advice: While exploring, make some time to chill out at the Myriad Botanical Garden – a 15 acre urban garden downtown. Oklahoma City also has a new streetcar, although they charge a $3.00 fee to use it for the day. It's probably worth it as the routes take you all over town and you won't have to worry about driving.
Travel Time: 5h 4m / 353 miles
7. Sioux Falls, South Dakota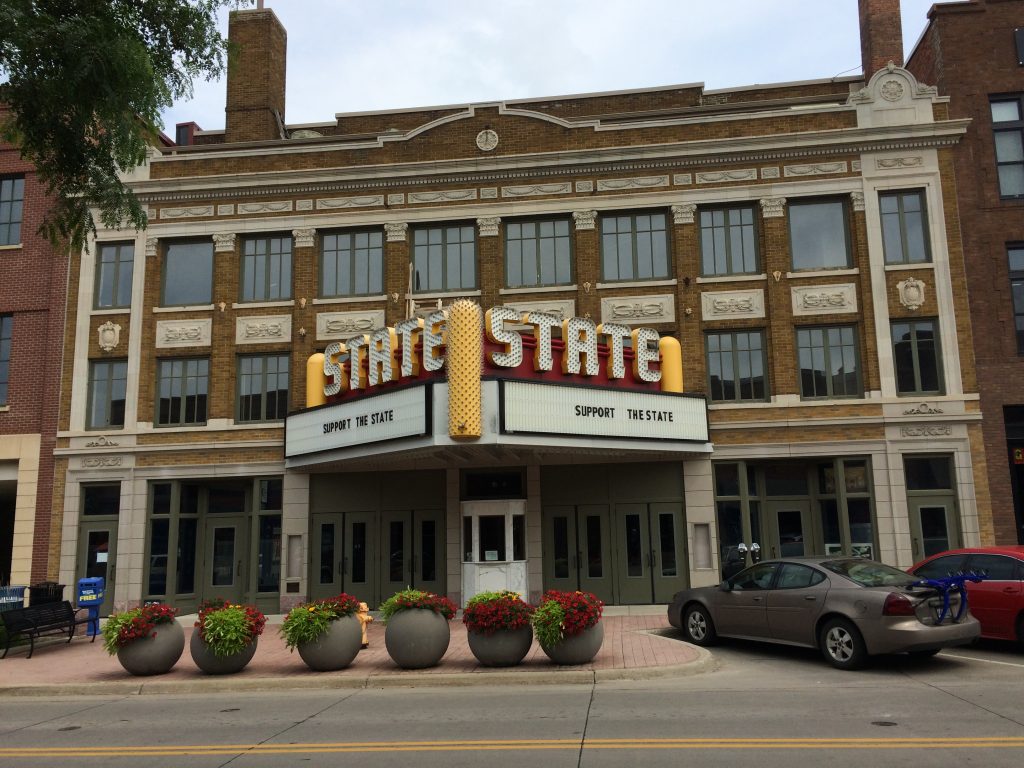 Sioux Falls is great for a weekend getaway. Spend some time at Falls Park and enjoy the views and sounds of the gushing waterfalls. Downtown has some great restaurants and is famous for their cool sculptures that line the streets. If you enjoy bike riding, Sioux Falls has some great paths for exploring. On the way, stop in Vermillion to see the National Music Museum – home to 15,000 musical instruments!
Travel Time: 4h 36m / 300 miles
8. Wichita, Kansas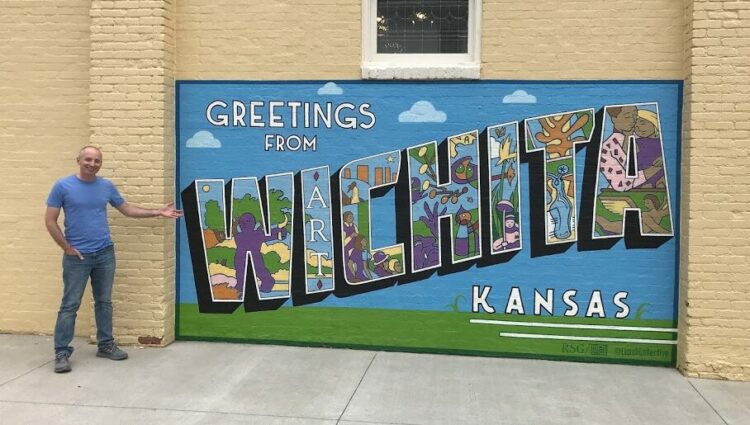 Wichita is a pleasant surprise. Start by learning about the early days of Kansas at the Old Cowtown Museum which has actors and buildings you can explore to truly step back in time. Check out the Delano neighborhood for some cool shops and good food. Get a hat at Hatman Jack's – known for providing custom hats to lots of celebrities. Tell him I sent you! And if you've ever eaten Pizza Hut, I bet you didn't know that it started in Wichita. Yep, the original Pizza Hut location is a tiny brick building and now a museum on the campus of Wichita State University. There is so much to do and the people are so welcoming!
Bill's Advice: If you do anything while you're in Wichita – be sure to check out the famous Keeper Of The Plains monument at night. Check ahead for times, but each evening there's a fire show along the water across the pedestrian bridge. The local science museum – Exploration Place is great for kids, too!
Travel Time: 3h / 196 miles
9. Missouri's "Genius" Highway 36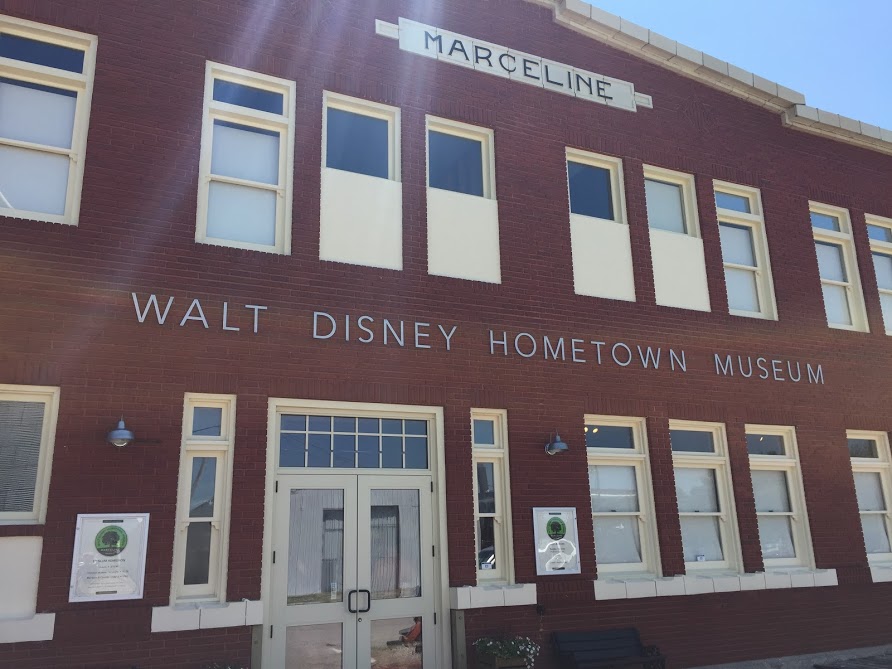 You may be surprised to learn that Missouri's Highway 36 is named in honor of the many American geniuses that once called "the show me state" home. Drive up to St. Joseph and learn about Walter Cronkite and see where The Pony Express began. Then head east on 36 to see the childhood homes of J.C. Penney, Walt Disney, and Mark Twain. You can also visit the birthplace of "sliced-bread" in the town of Chillicothe.
Bill's Advice To explore the entire "genius highway", after you visit the Walter Cronkite Memorial and Pony Express Headquarters, head to Hamilton (J.C. Penney/Missouri Quilting Co.) and spend a night at one of their local B&B's. The next day, head east to see Disney's hometown of Marceline, and then stop for the night in Hannibal. Check out Mark Twain's childhood hometown and then head back home!
10. Dallas/Fort Worth, Texas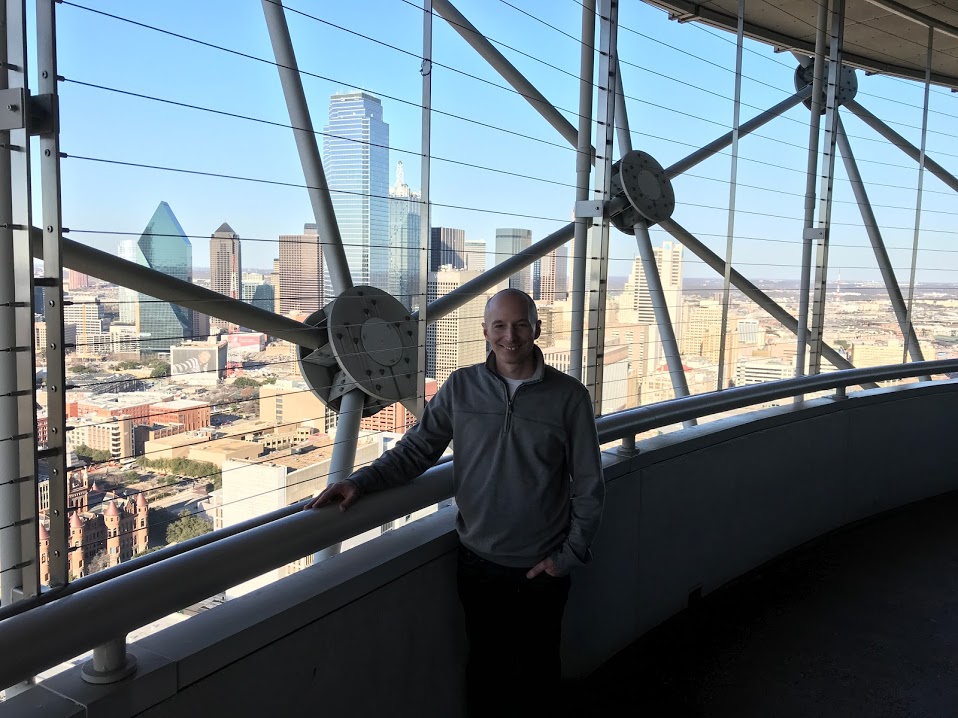 Get two destinations in one road trip! Both Dallas and Fort Worth have plenty of things to see and do. Take a trip to the top of Reunion Tower, or visit the historic site where JFK where killed. Dallas is loaded with great museums and restaurants. Forth Worth is home to the world famous Fort Worth Stockyards, which is a great place to experience your first rodeo! You can also visit the Bureau of Engraving – one of just two places in the U.S. that prints currency. North Texas also has wineries and plenty of outdoor activities.
Bill's Advice: Dallas is the closest place to Missouri that has In-N-Out fast-food restaurants! While it's just a personal favorite, it's worth checking out since most of them are located in southern California.
Travel Time: 8h / 506 miles
11. Madison, Wisconsin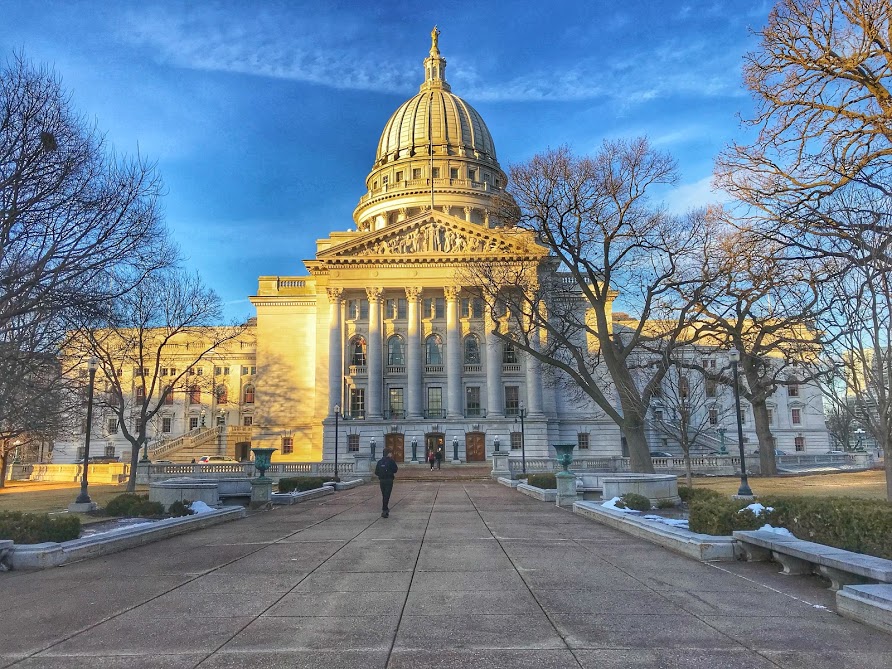 The state capital of Wisconsin is constantly ranked as one of the best places to live in the U.S. Madison is also a fun college town with lots of things to do – though its best to visit in the spring and summer months if you hate cold weather. My favorite thing to do in Madison is the Dane County Farmer's Market that wraps around the entire Capitol building. Patrons all walk in one direction to shop for fresh produce and local goods. Of course, State Street is full of action – all seven blocks between downtown and the University of Wisconsin campus. You can find food (140 restaurants!) unique stores, and plenty of entertainment day or night.
Bill's Advice: Tour the beautiful Wisconsin State Capitol, and enjoy some time relaxing near the water. (You can ice skate in the winter months) For a quirky stop – a short drive to Middleton will get you to the National Mustard Museum! When you cross state lines, pop into the welcome center and pick up a "cheese map" to find every cheese store in the entire state!
Travel Time: 7h 22m / 485 miles
12. Hot Springs, Arkansas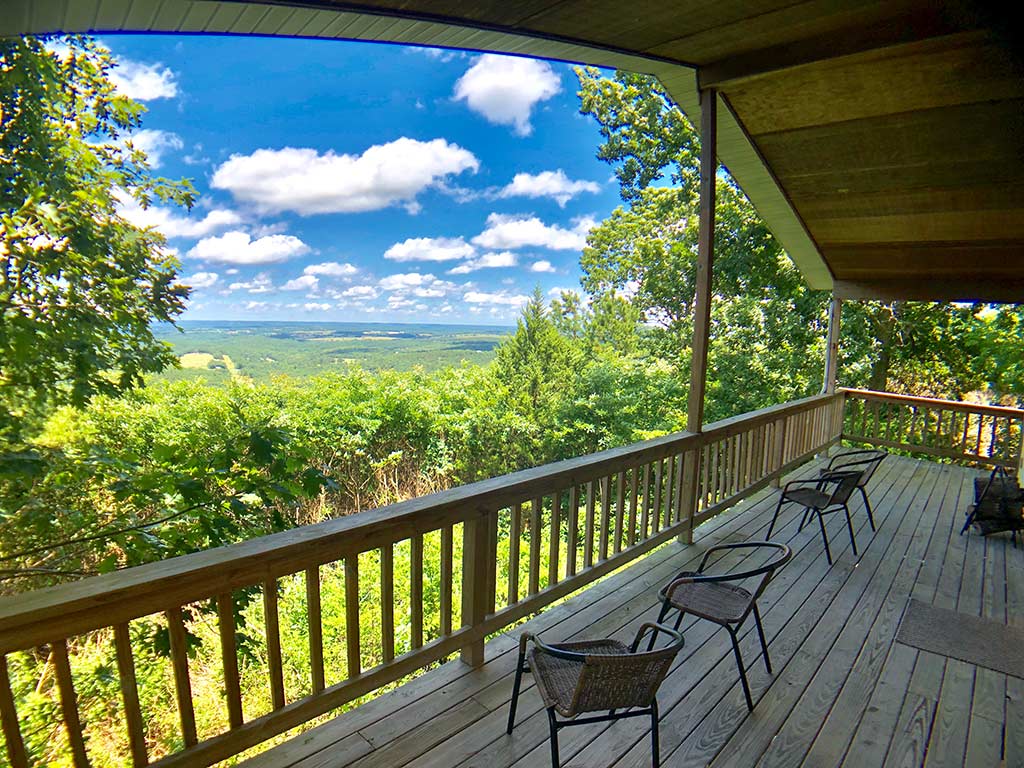 Arkansas isn't called "the natural state" for nothing. It's full of beautiful scenery and driving through the Ozarks in route to Hot Springs makes for a terrific road trip experience. Check out one of the historic bath houses and of course, Hot Springs National Park. For nature lovers, Arkansas has great state parks as well, many that have lodges or spots for camping. Petit Jean State Park is along the route if you have the time!
Travel Time: 6h 50m / 410 miles
13. Memphis, Tennessee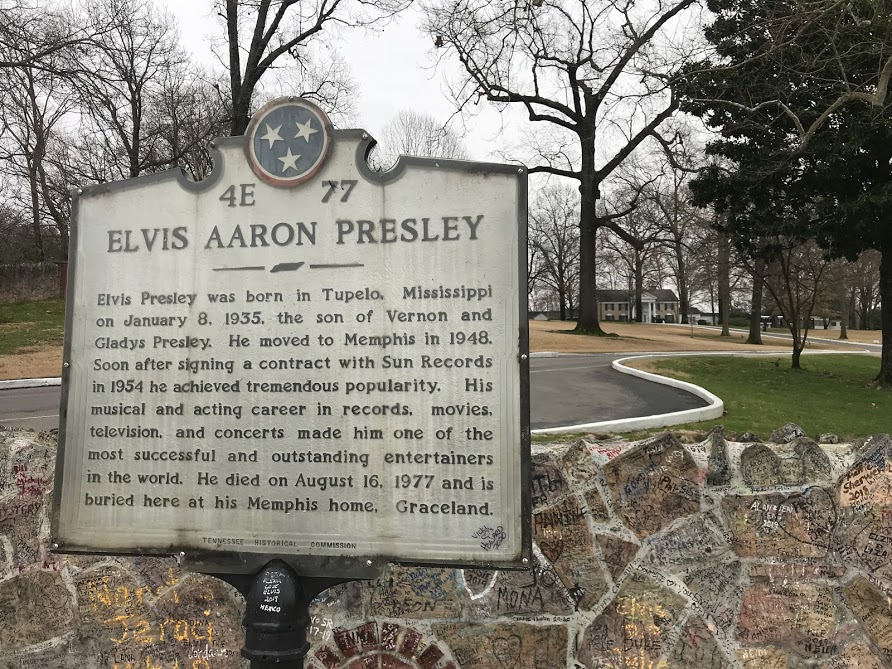 Memphis is probably best known as the place Elvis called home for many years. Graceland and the new Elvis Presley museum complex is definitely worth a visit. But there's so much more to Memphis! Check out the Stax Museum for some great music history where stars like Al Green and Sam & Dave used to record. Drive by the home where Aretha Franklin used to live as a kid. Take a stroll down Beale Street for live music and bars. And don't forget all of the great barbecue that Memphis is famous for!
Bill's Advice: Go inside the gigantic Bass Pro pyramid that's visible from the highway as you come into town. You can take an elevator all the way to the top for some great views of Memphis and the Mississippi River.
Travel Time: 7h 20m / 450 miles
14. Omaha, Nebraska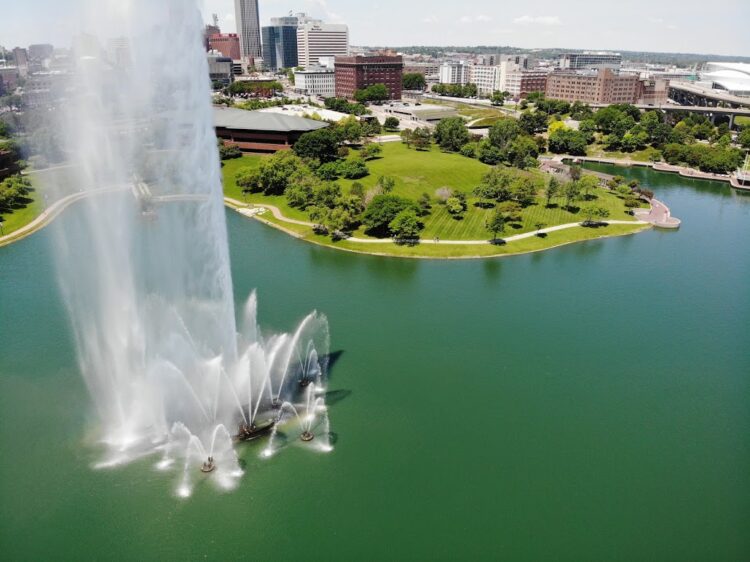 Omaha is definitely worth a stop and ideal for a weekend away from home. Plan your visit to coincide with a concert or local festival to get the most bang for your travel buck! After eating at one of Omaha's many steakhouses – a walk is in order around the water at Heartland of America Park – a terrific public green space, with roaring fountains. The Henry Doorly Zoo is ranked one of the best in the country, and the Durham Museum is a fun family stop. For a sports fan – consider visiting during the College World Series.
Bill's Advice: When you visit, check out a really great Italian cafe that has been around forever – Orsi's. It's more of a bakery but they have pizza that is very good! Be sure to mention you're visiting and they're likely to toss in some free garlic cheese bread!
Travel Time: 2h 45m / 185 miles
15. Manhattan, Kansas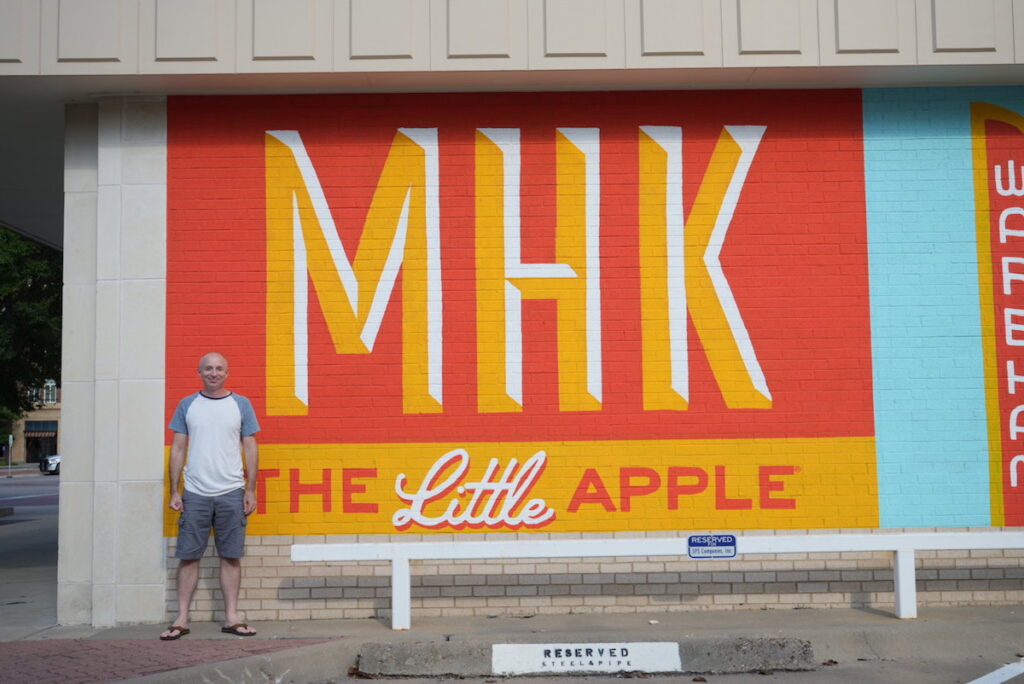 Manhattan is an under the radar town that's best known as the home of Kansas State University. However, it's also celebrated as a gateway to the Flint Hills region. Visitors can check out the Flint Hills Discovery Center and then head out for a hike to see the beautiful tallgrass up close and in-person. Manhattan has a fun college vibe with some great places to eat in Aggieville, and don't miss Varsity Donuts for breakfast!
Travel Time: 2h / 122 miles
16. Ha Ha Tonka State Park, Camdenton Missouri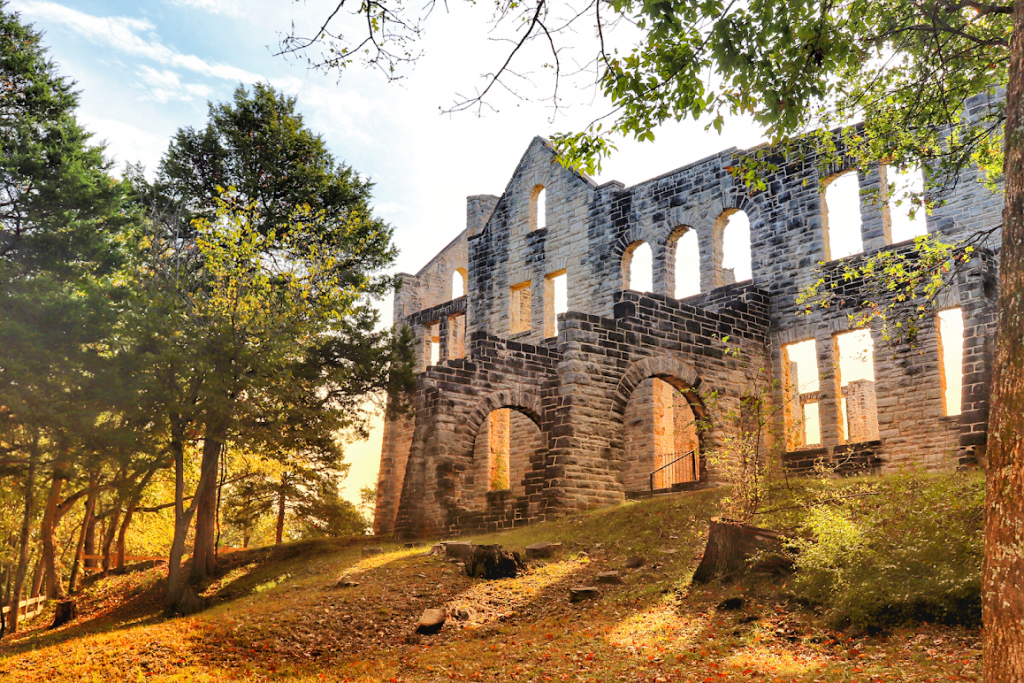 We are fortunate to have many wonderful state parks in Missouri and any of them are great for a road trip. Ha Ha Tonka State Park features some great hiking trails and the ruins of a castle! Long story short – a KC businessman began construction on the castle in 1905 but died before it was complete. His son finished building the castle which became a summer home for the family and eventually a hotel. It was destroyed by a fire in the 1940s. The park also features natural bridges, sinkholes, bluffs, and caves.
Bill's Advice: Another great Missouri state park site is Echo Bluff. Echo Bluff has a beautiful lodge which just recently opened over the last few years as well as state of the art cabins you can rent.
Travel Time: 2h 39m / 160 miles
17. Bentonville, Arkansas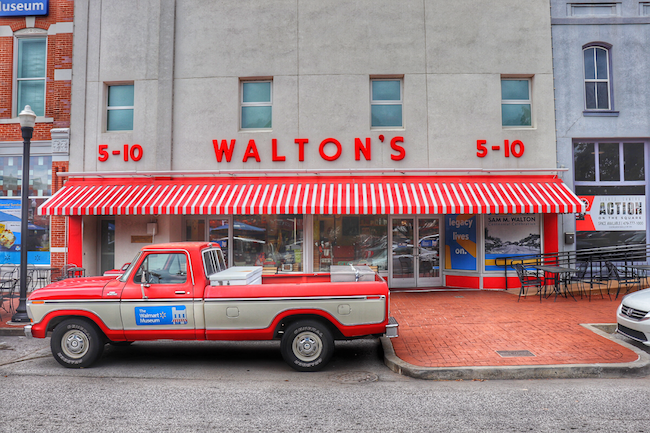 Bentonville may be best known as the headquarters for Walmart. In fact, you can pop into the Walmart Museum which is housed inside Sam Walton's first dime store on the downtown square. (It's actually a really cool museum!) Bentonville is also home to one of the most amazing art museums in the world – Crystal Bridges. If you enjoy bike riding, the area is home to some of the most popular trails in the south.
Travel Time: 3h 13m / 209 miles
18. Fulton, Missouri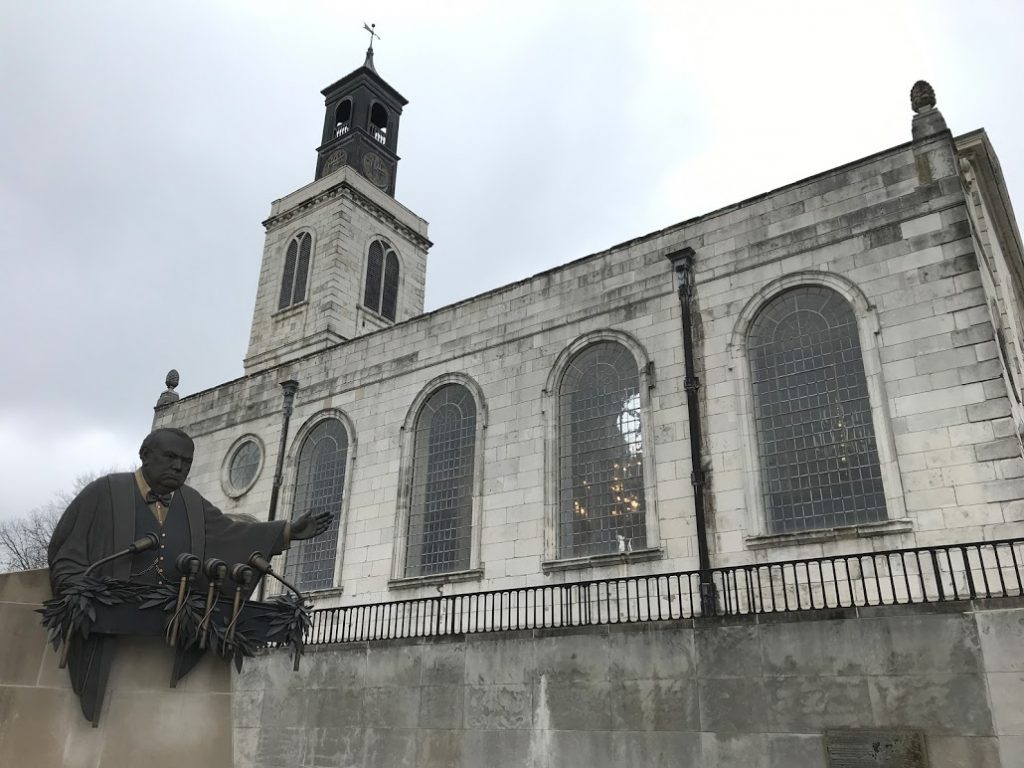 Fulton is often overlooked as a destination in Missouri that's certainly easy to get to right down I-70. It's perfect for a weekend getaway or even a day trip. Check out the National Churchill Museum, and the shops and restaurants in the historic Brick District. For car lovers – don't miss the great car collection right off the highway. Auto World Museum has an impressive collection of vintage vehicles. If you like Bed & Breakfasts, you can stay at Loganberry In – one of Missouri's top B&Bs.
Travel Time: 2h 19m / 150 miles
19. Springfield, Illinois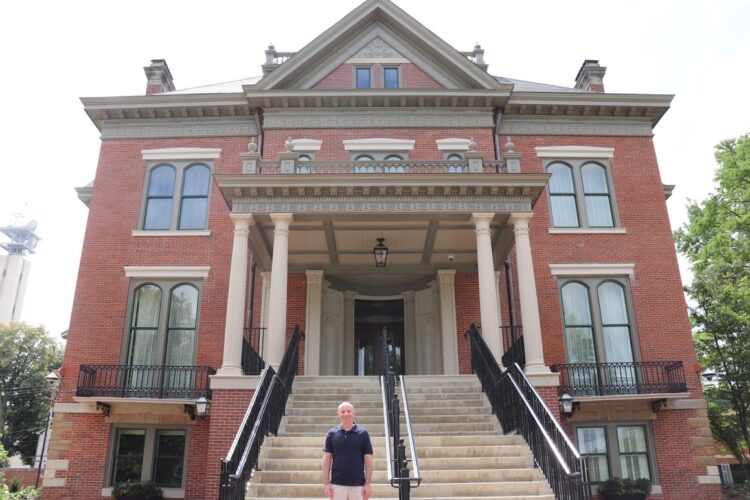 Springfield is a perfect for a weekend getaway. Rich in history, it's best known for its ties to Abraham Lincoln. You can visit the only home he ever owned and see his final resting place. Tour the Illinois state Capitol building and take a tour of the Governor's mansion. (Don't make any jokes about how many of them wind up in prison – they don't think it's as funny as we do.) There is a wonderful Frank Lloyd Wright property – the Dana Thomas House in Springfield that is worth touring if you love seeing his work.
Bill's Advice: The Lincoln Presidential Museum is very cool and you could spend half a day exploring and checking out all of the artifacts. Springfield is a great place to get up early and spend a Saturday or a place to tack on to another road trip instead of just driving through.
Travel Time: 4h 40m / 310 miles
20. New Harmony, Indiana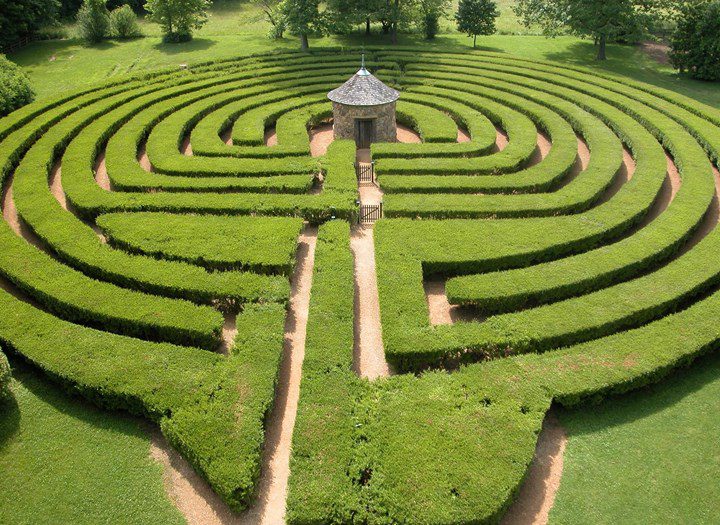 New Harmony can be a romantic weekend getaway or an added stop to an eastern road trip. It's loaded with fascinating history, and small enough that you can literally walk around the entire town. Stop by the visitor center to watch the introductory film for an overview of the town. There are good restaurants, small shops, and bed and breakfasts if you choose to stay overnight.
Bill's Advice: Definitely make the visitor center your first stop and watch the film that explains the history of New Harmony. It will make your visit so much better when you understand all of the buildings you'll see and why the town is so unique!
Travel Time: 5h 40m / 389 miles
Best Road Trips From KC:
1. Little Rock, Arkansas
2. Winterset, Iowa
3. St. Louis, Missouri
4. Fort Collins, Colorado
5. Milwaukee, Wisconsin
6. Oklahoma City, Oklahoma
7. Sioux Falls, South Dakota
8. Wichita, Kansas
9. Missouri's Genius Highway
10. Dallas/Fort Worth, Texas
11. Madison, Wisconsin
12. Hot Springs, Arkansas
13. Memphis, Tennessee
14. Omaha, Nebraska
15. Manhattan, Kansas
16. Ha Ha Tonka State Park in Camdenton, MO
17. Bentonville, Arkansas
18. Fulton, Missouri
19. Springfield, Illinois
20. New Harmony, Indiana
No matter which city or town you to decide to travel to, be sure to enjoy the journey as well as the final destination! And if you love road trips across America, or know someone who does, please consider picking up one of my travel books! From 100 Things To Do in America Before You Die to my latest book, Finding The American Dream – you can find them all in the online store.