Are you looking for ideas for your next road trip from Nashville? What about a great weekend trip from Nashville? Or maybe a romantic getaway from Nashville? If you've been stuck going to the same places over and over, check out these 20 road trip suggestions that all begin in Music City! All of them are totally doable in less than one day with some just a few hours from downtown Nashville.
Here we go! Here are some of the best road trips from Nashville:
1. Covington, Georgia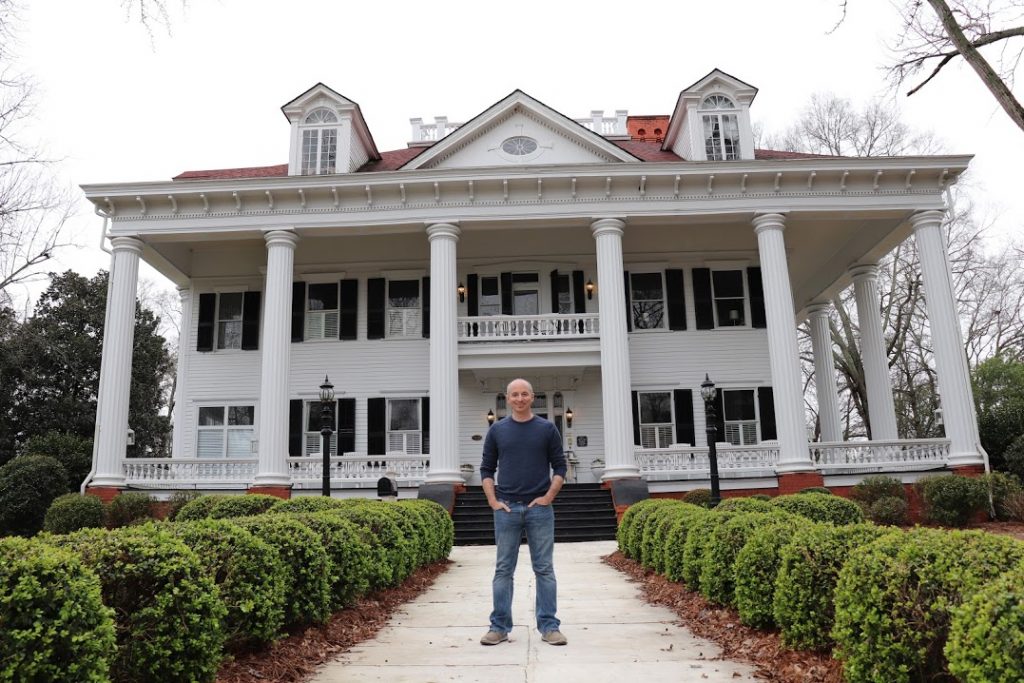 Known as the "Hollywood of the south", Covington is located outside of metro Atlanta. It's become a popular destination for fans who like to see behind the scenes of their favorite shows and movies. Some of the notable productions that have filmed in Covington include The Walking Dead, Vampire Diaries, Dukes of Hazard, In The Heat of the NIght, Sweet Magnolias, and My Cousin Vinny. For fans of Gone With The Wind, you can actually stay the night inside of the real Twelve Oaks mansion which inspired the plantation home in the classic 1939 film. Covington's downtown square is super cool with great restaurants and local shops.
Travel Time: 4h 26m / 284 miles
2. Greenville, South Carolina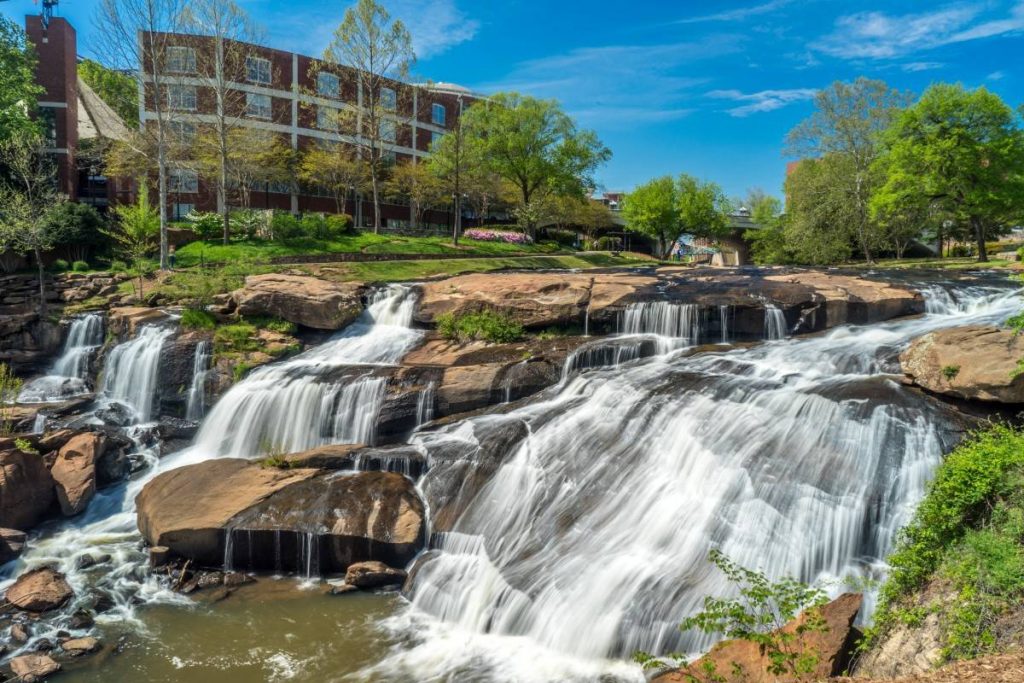 Greenville is seriously one of my favorite American cities! It's such a cool place with really nice people and such an awesome downtown. Falls Park is one of the prettiest urban open spaces in the south and is the perfect place to ride a bike, take a stroll, or just relax with a blanket to soak up the views and fresh air. Greenville has more locally owned restaurants than I can keep track of – there's something for everyone! Consider booking a stay at the Swamp Rabbit Inn – a cool bed and breakfast located right along the popular Swamp Rabbit biking trail!
Travel Time: 5h 31m / 346 miles
3. Parke County, Indiana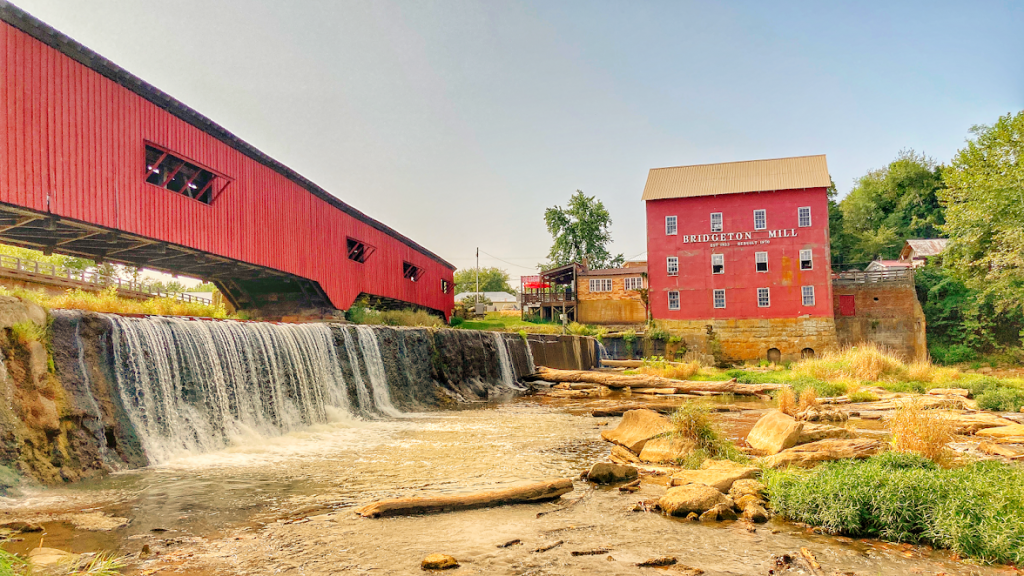 Parke County, Indiana is best known as the "covered bridge capitol of the world"! Located less than five hours from downtown Nashville, you'll find a great relaxing destination with some much needed peace and quiet. You can grab an old fashioned map (remember those?) at the local visitors center and then set out to find as many of the historic covered bridges as you can, making it a perfect romantic getaway. Consider booking a room or campsite at Turkey Run State Park, Indiana's most popular state park, for your home base. They offer brand new, minimalist cabins as well. The park has plenty of great hiking trails for all skill levels.
You can check out my post on visiting Parke County for other tips and suggestions: This is the Covered Bridge Capitol of the World
Travel Time: 4h 49m / 289 miles
4. Oxford, Mississippi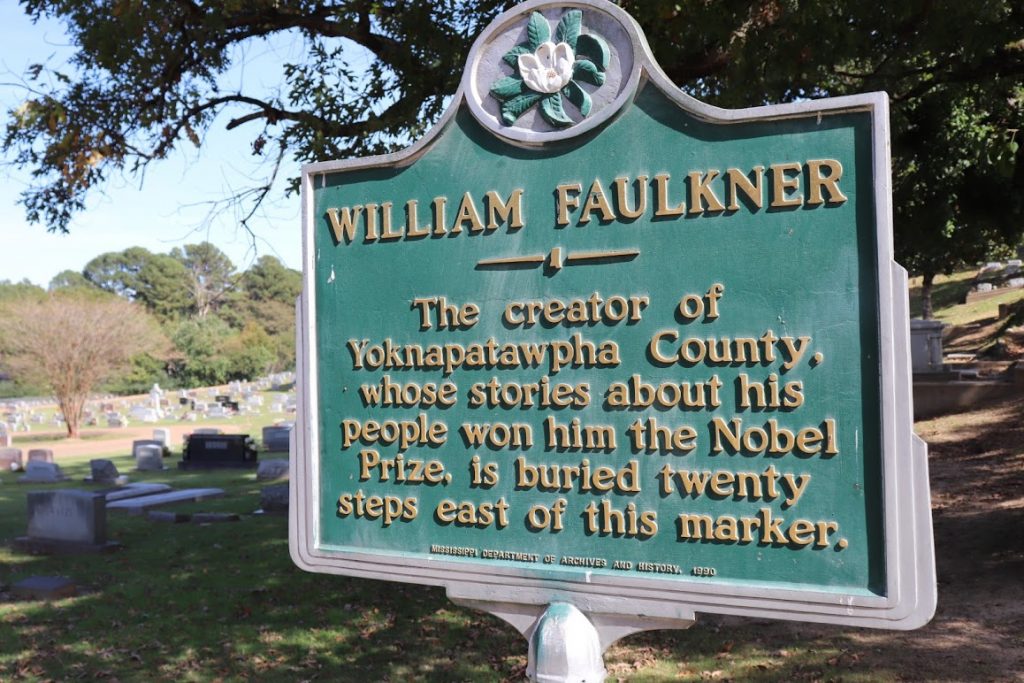 Home to acclaimed author William Faulkner and of course, Ole Miss – Oxford is a fun, underrated destination for a quick getaway. Locally owned shops and dining fill up their cozy downtown and being a college town – there's never a dull moment! Faulkner's longtime home is open for tours throughout the year – Rowan Oak was built in the 1840s and located on 29 heavily wooded acres, a short drive from the college campus. If you're a foodie – Oxford is bustling with first class restaurants scattered about the area. One of my favorites is SnackBar – a really great French inspired bistro.
Travel Time: 3h 45m / 257 miles
5. Adventures On The Gorge – Lansing, West Virginia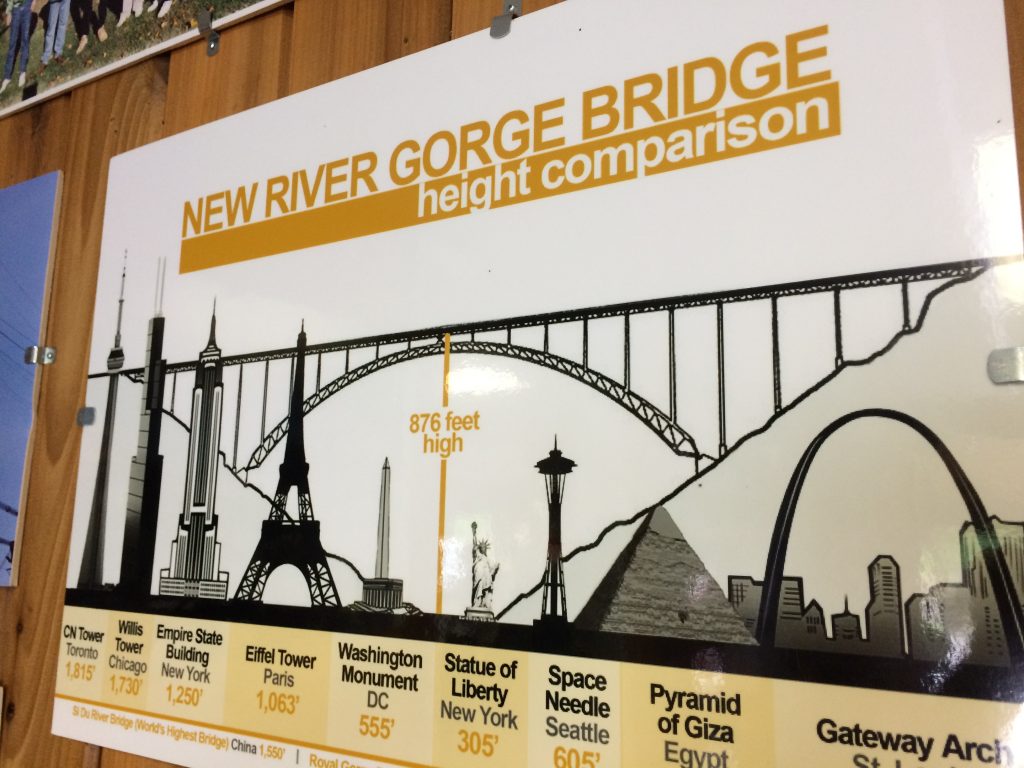 The New River Gorge Bridge is one of the most impressive architectural feats in American history. One of the many daring activities offered through Adventures On The Gorge in Lansing, West Virginia is what's called "Bridge Walk". You can literally walk along the catwalk beneath the third highest bridge in the U.S. It's not for everyone, but an unforgettable experience for thrill seekers! During your stay at the adventure resort, you can zip line, climb trees, enjoy incredible sunsets, and of course – some of the best whitewater rafting in the world.
Travel Time: 6h 43m / 456 miles
6. South Walton, Florida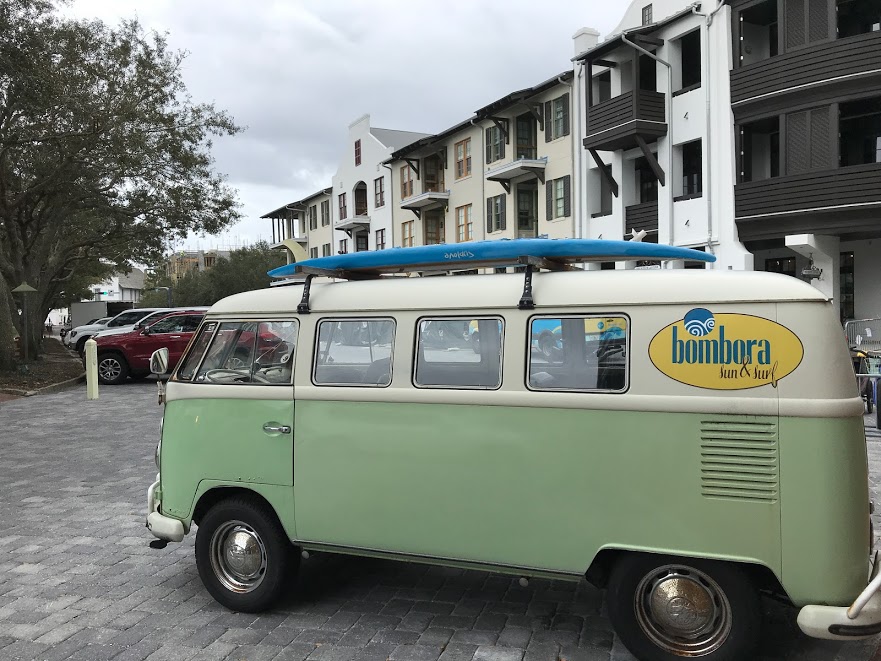 South Walton, Florida may have the closest beach to Nashville and certainly one of the nicest. Not to be confused with Fort Walton, South Walton is full of terrific beach communities that each have their own distinct personalities. Neighborhoods like Grayton Beach, Seaside, Watercolor, Alys Beach, and Rosemary Beach are tight knit and less overdeveloped than other areas on Florida's Gulf Coast. In fact, much of the area is preserved to maintain its natural landscapes. You can enjoy the beach but also the forest. Rent an electric bike and explore Florida's scenic Highway 30A.
Travel Time: 6h 45m / 438 miles
7. Columbus, Ohio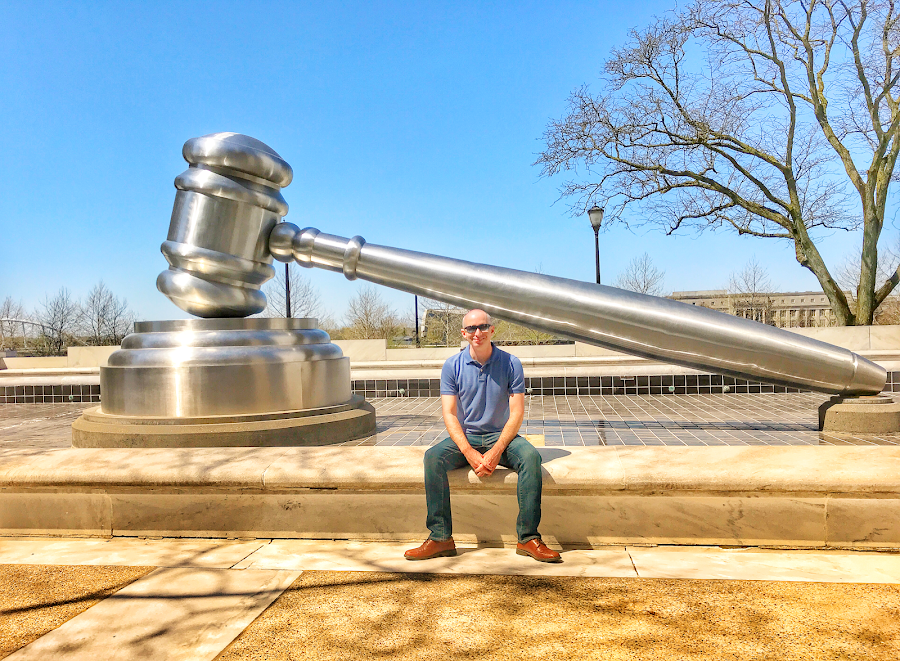 Columbus, known to locals as "C-Bus" is the capitol city of Ohio. It's been going through major growth over the last decade and is a destination worthy of a road trip. The sprawling downtown is easily accessible with the new CBUS Circulator, free to use for visitors. Check out the Short North Arts District for galleries, dining, and locally owned shopping. Local attractions include the Franklin Conservatory and Botanical Garden, the COSI Science Museum, Columbus Art Museum, and the Columbus Zoo which is one of the best in the country. Be sure to take a free tour of the Ohio state capitol building as well!
Travel Time: 5h 28m / 380 miles
8. Saint Louis, Missouri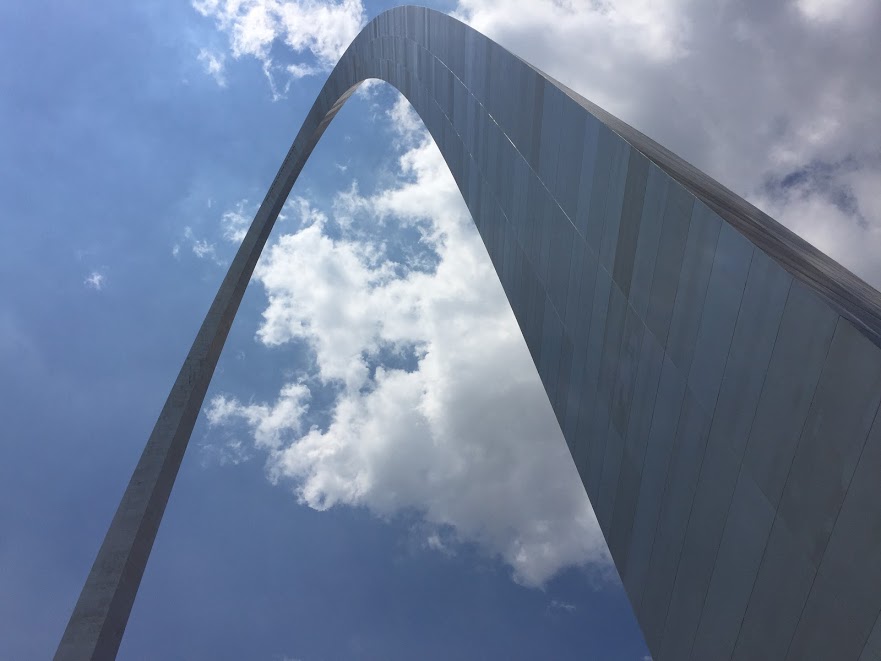 The Gateway to the West is more than just the country's tallest national monument. (630 feet high, in case you were wondering – and yes, you can take a tram all the way up to the top.) Saint Louis is home to Forest Park, which is bigger than New York's Central Park, and full of free attractions like the Saint Louis Science Center, Missouri History Museum, Saint Louis Art Museum and yes – the award winning Saint Louis Zoo, which is only one of two major zoos in the America with free admission. Enjoy a great meal on "The Hill" – the last still thriving Italian neighborhood in America and take your kids to City Museum – one of the most bizarre, yet incredible places in the midwest. Tour Budweiser, take a stroll at the Missouri Botanical Garden, or try some St. Louis style thin crust pizza or toasted ravioli! Yum!
More fun: Here are 10 "quirky" things to do in St. Louis!
Travel Time: 4h 33m / 309 miles
9. Memphis, Tennessee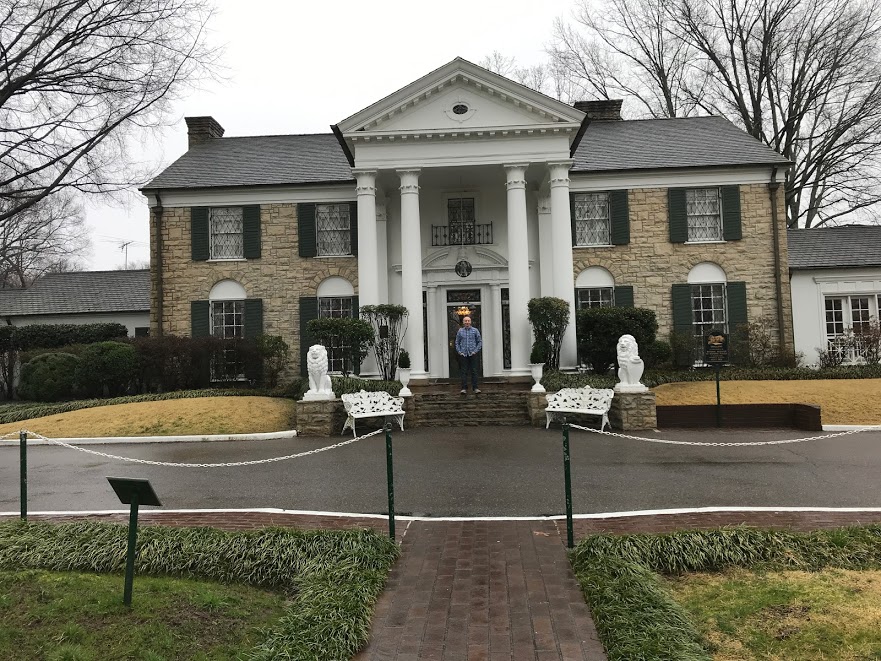 Memphis seems like an obvious choice for a getaway from Nashville. Did you know that there's a brand new complex at Elvis Presley's Graceland? A brand new luxury hotel and a sprawling set of museums that is really something to see. Beyond Elvis, Memphis has other great music attractions like the Stax Museum of American Soul Music and the Rock N Soul Museum. For history lovers, the National Civil Rights Museum is very well done and the giant Bass Pro pyramid is pretty cool! Beale Street is always a favorite for night life and there's always some barbecue to discover in Memphis!
Travel Time: 3h 6m / 212 miles
10. Blowing Rock, North Carolina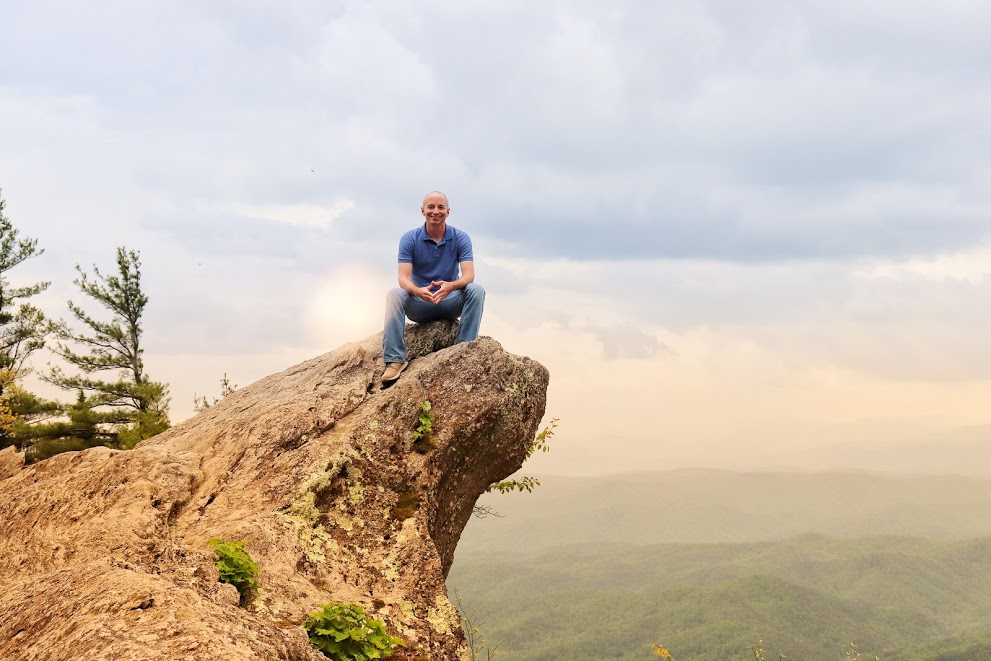 One of North Carolina's most beautiful destinations is the town of Blowing Rock. It's located about 90 minutes southeast of Johnson City. You'll love the small town charm and the incredible scenery around every turn. If you're lucky enough to visit during of the area's festivals, you'll enjoy watching the community come together for a good time. Outdoor experiences are abundant as well as unique accommodations. Be sure to visit "the blowing rock" (pictured above) to learn about the towns namesake as well as the iconic Grandfather Mountain swinging bridge. Blowing Rock is a wonderful road trip stop!
Travel Time: 5h 30m / 341 miles
11. Gulf Shores, Alabama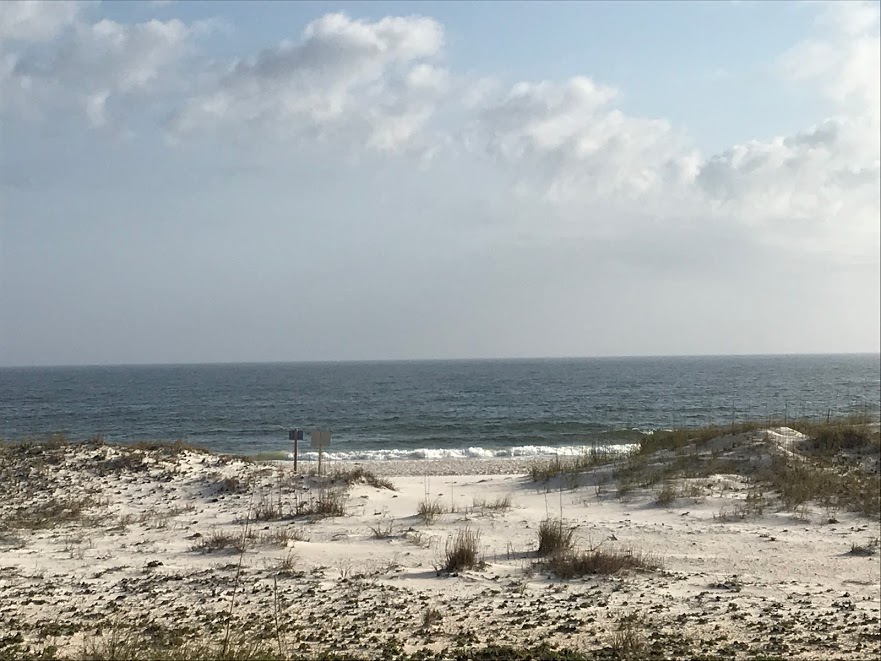 I've been going to Gulf Shores, Alabama for years and it's only gotten better. Major upgrades to some of the area's public parks and beaches after the devastating oil spill in 2010 have put this beach town back on the map for many tourists. You can chill out on the beautiful white sandy beaches or maybe hop in a kayak to explore some of the lesser known waterways around the region. Kids will love the new Alabama Gulf Coast Zoo where you can get up close and personal with animals like lemurs and kangaroos. The Lodge At Gulf State Park is a perfect destination with beautiful views, but there are plenty of options for all budgets. The state park also offers space for old fashioned camping or "glamping" in your RV or motorhome.
Travel Time: 6h 50m / 472 miles
12. Springfield, Illinois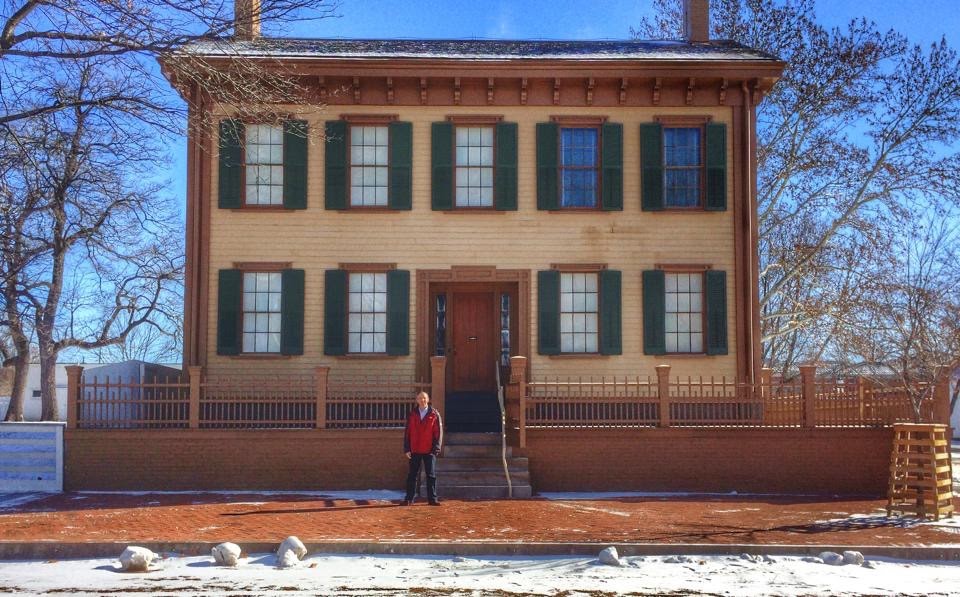 This is a great road trip idea for history lovers – Abe Lincoln's hometown of Springfield, Illinois! You can spend an entire weekend exploring where Lincoln served in the Illinois legislature, worked as a self-taught lawyer, and lived with his family. You can tour the only home he ever owned which is beautifully preserved along with the neighborhood where he lived. Lincoln is also buried in the local cemetery beneath a massive tomb. You can also enjoy some Route 66 history and tour the state's capitol building as well as the Governor's mansion.
Travel Time: 5h 36m / 373 miles
13. Bay St. Louis, Mississippi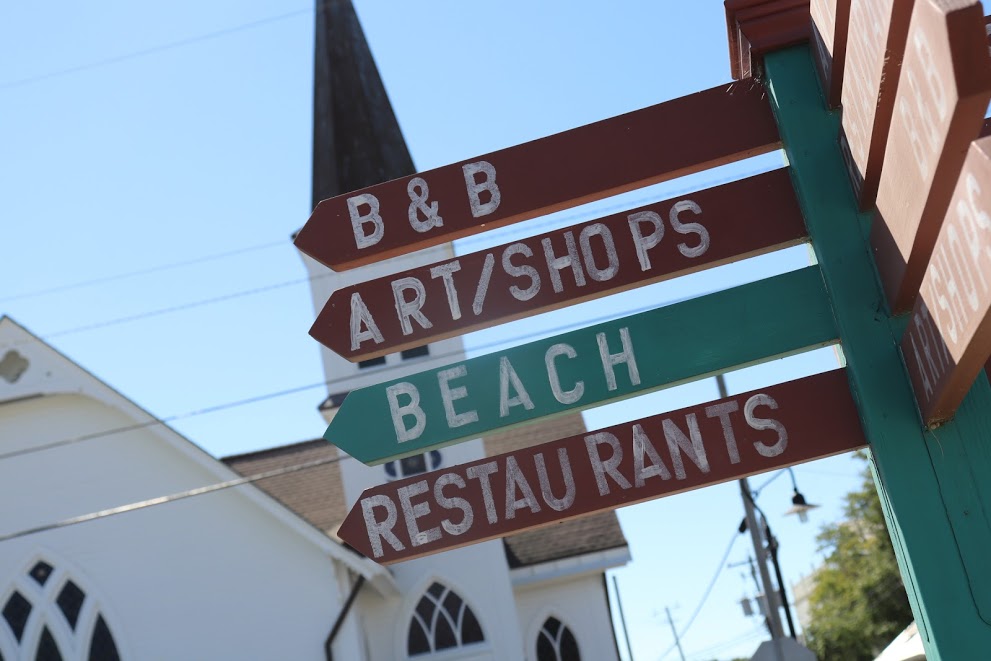 One of the longer road trip stops on the list is located along the Mississippi Gulf Coast. Old Town Bay St. Louis is a perfect spot for a getaway to explore some of the cool small towns east of New Orleans all the way over to Biloxi. Check out one of the historic bed and breakfast rentals with views of the water – known as the Mississippi Sound. You'll find antique shops and art galleries within walking distance from the beachfront. You can dine at locally owned diners, or even catch some fish off the dock and have one of the local restaurants cook it up for you! Be sure to check out the historic train depot which now serves as the Bay St. Louis Visitors Center.
Travel Time: 7h 22m / 500 miles
14. Muscle Shoals, Alabama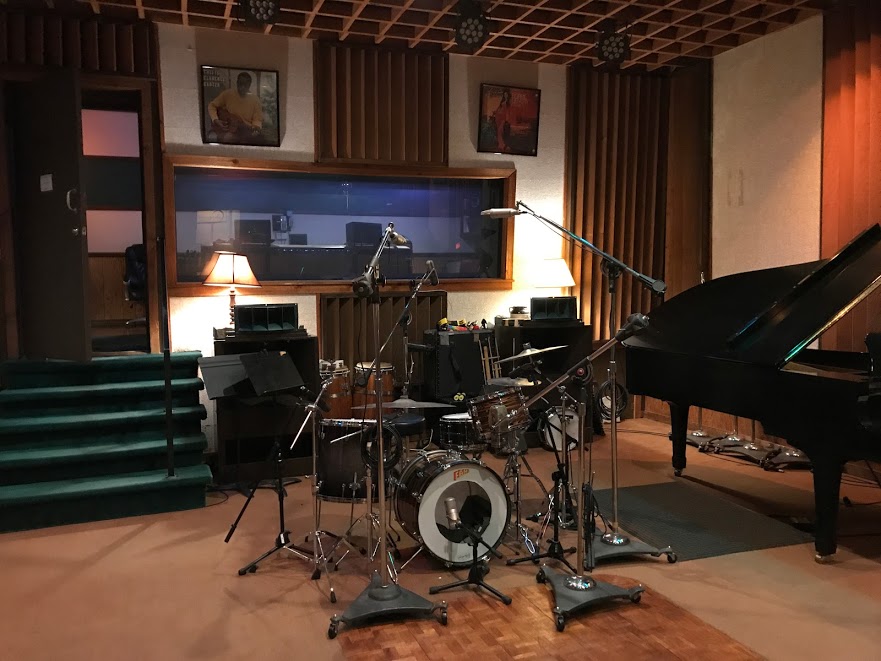 This is an easy road trip for any music lover that you could do even in a single day if you time it right. Muscle Shoals, Alabama is known as the "recording capitol of the world" and you can tour two of the most famous recording studios in music history. I'll be honest, there's not much else to see in Muscle Shoals (except for Helen Keller's childhood home which is worth a stop) but this is really all you need. If you're not familiar with "The Swampers", check out the incredible documentary Muscle Shoals. You'll be stunned to learn the stories behind so many incredible songs that were recorded in Muscle Shoals. Classic songs like "When A Man Loves A Woman", "Mustang Sally", "Sweet Home Alabama", and hundreds of others. Both historic studios are open for tours.
Travel Time: 2h 20m / 135 miles
15. Savannah, Georgia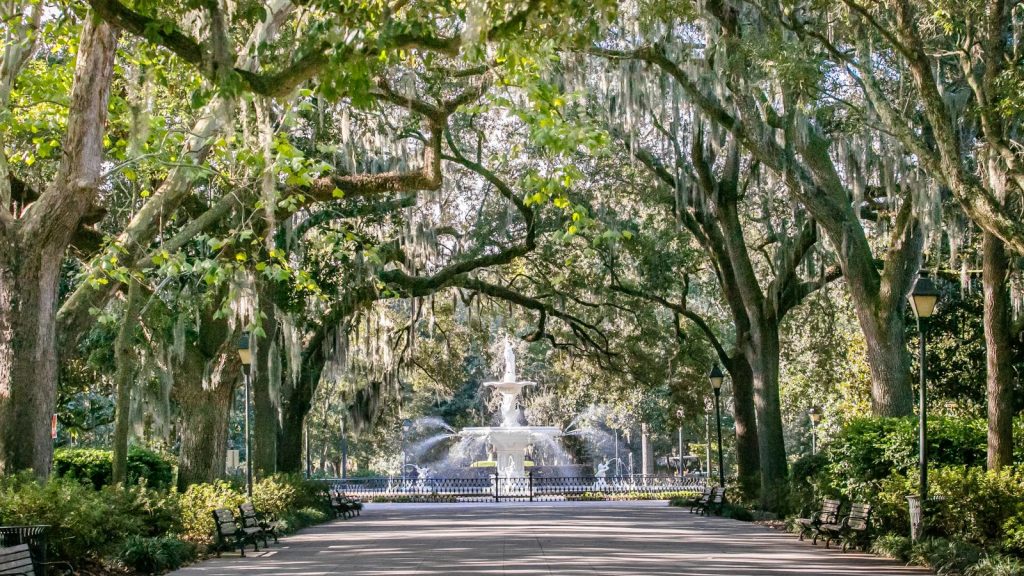 What's not to love about the beautiful city of Savannah? Bring your comfortable shoes on your road trip because you can walk everywhere! Pro tip – sign up for a guided tour of Savannah before you begin exploring on your own to give yourself a better sense of direction and make your visit more enjoyable. There are 22 squares in Savannah, each with either a fountain or some sort of statue or unique art. Ask a local to show you where Forest Gump sat on the bench during the classic 1994 film. You can also visit the birthplace of the Girl Scouts or take a ghost tour while riding in a tricked out hearse.
Travel Time: 7hrs 10m / 497 miles
16. Little Rock, Arkansas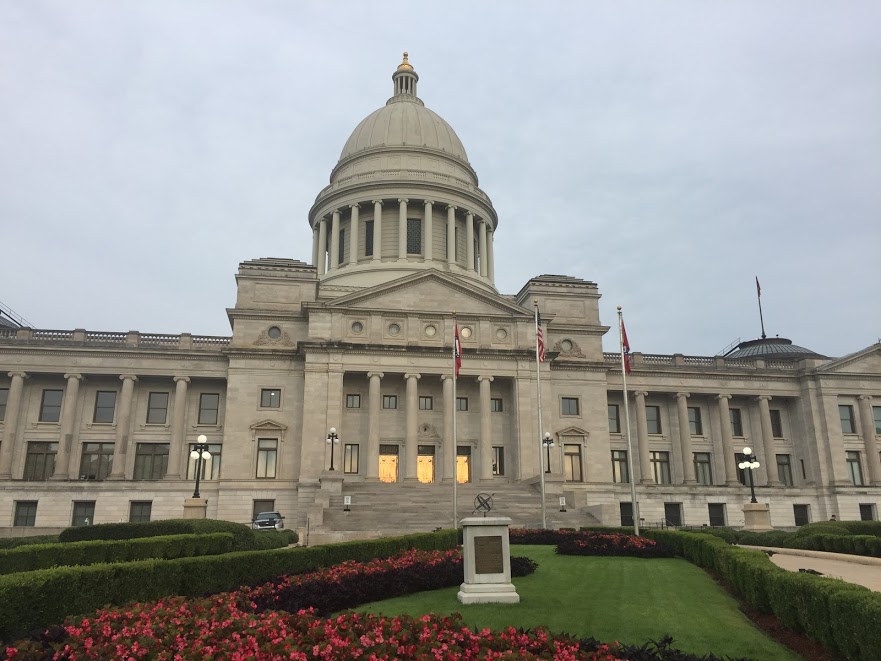 Little Rock should be on your radar for a good mix of history, dining, and outdoor adventure! Arkansas' largest city is surrounded by beautiful scenery and a short drive from outstanding state parks. In the city limits, Little Rock has become one of the most popular foodie hot spots in the south with new restaurants popping up all the time. Visit America's only purse museum in the South Main neighborhood, or take a stroll along the riverfront and check out loads of fun statues along the way. See the Clinton Presidential Library, Museum of Discovery, and grab some fresh produce at Little Rock's River Market on a Saturday morning.
Travel Time: 5 h 6m / 349 miles
17. Dayton, Ohio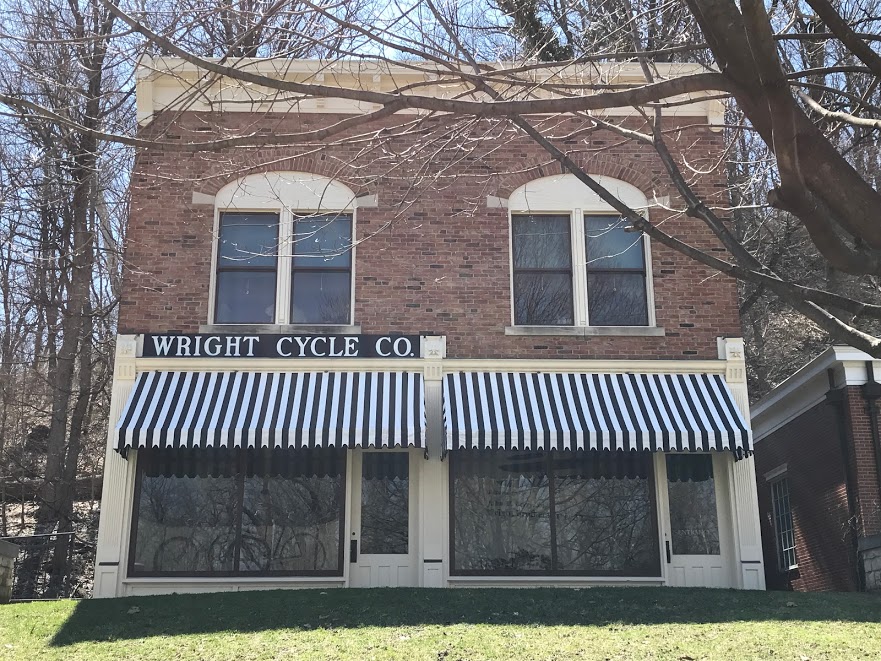 Dayton is best known as the place that gave birth to modern aviation. The Wright Brothers called Dayton home and the city is full of historic places that will give you a front row seat to the history of the "flying machine" which is how the first airplane was trademarked. One of the original Wright Brothers bicycle shops is still in tact, and you can see an original Wright Flyer at the Carillon Historical Park. Take a ride over to Huffman Prairie Field where the brothers tested out there invention or tour the mansion where they lived. Best of all – Dayton is home to the Museum of The United States Air Force – an unbelievable airplane museum that consists of four different hangars and impossible to see in a single day. See rare military aircraft and even go on board a retired Air Force One plane. And it's free!
Travel Time: 4h 48m / 326 miles
18. Indianapolis, Indiana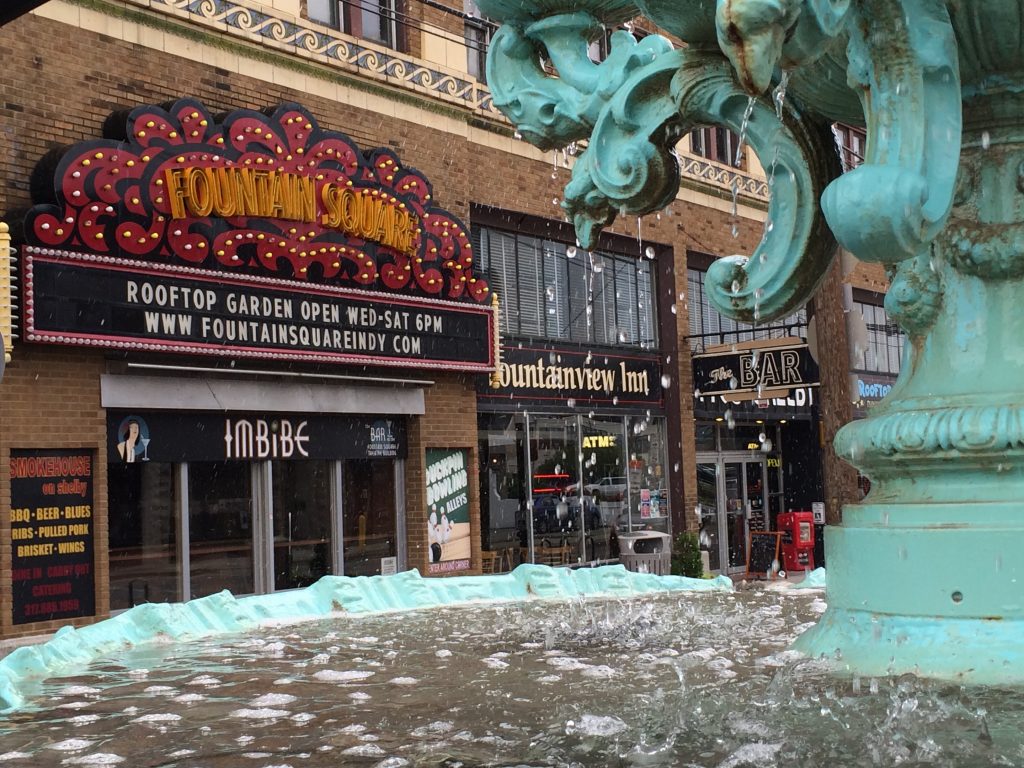 Indianapolis has made its mark on the map over the last several years as a legit road trip stop. Full of eclectic neighborhoods and fine dining, Indy is known for more than just being the mecca of racing fans. (A tour of the Indianapolis Motor Speedway is still a great bet, even for those of us that don't follow the sport.) You can tour President Benjamin Harrison's Victorian home, see a cool light show at Monument Circle downtown, or visit the coolest children's museum in the entire country! The Children's Museum of Indianapolis is hands-down the most impressive midwest attraction for families – with five floors of exhibits and a massive outdoor sports themed complex where kids can play more than a dozen sports including basketball, soccer, baseball, and even golf!
Travel Time: 4h 13m / 289 miles
19. Abingdon, VA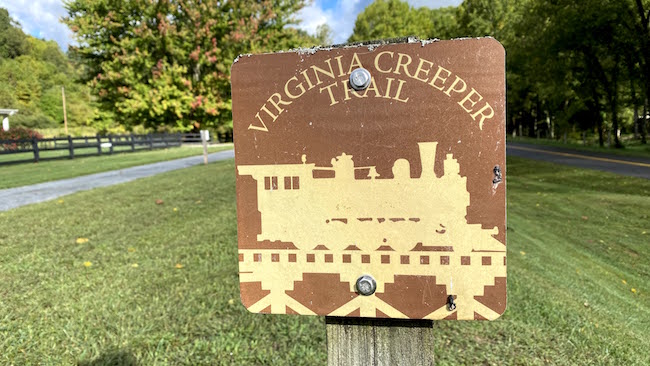 Take a bike ride on the nationally recognized Virginia Creeper Trail, check out local artists, or see a show at the historic Barter Theater downtown. Abingdon is home to more restaurants per capita than New York City – with a great meal for just about any taste and plenty of cool places to stay including the Martha Washington Inn & Spa. You're also a short drive from Bristol – the birthplace of country music.
Travel Time: 4h 31m / 303 miles
20. Huntsville, Alabama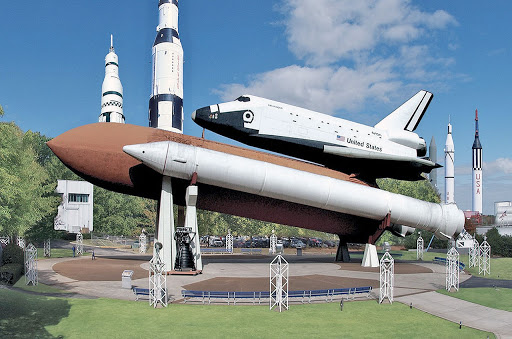 Huntsville is an easy road trip from Nashville and home to the U.S. Space & Rocket Center. This is the place where kids from all over the country have come to take part in "Space Camp" over the years. It's a wonderful museum dedicated to the space program and definitely worth a stop. While you're visiting Huntsville, be sure to check out their beautiful Botanical Garden, maintained almost exclusively by volunteers. If you're into camping, you can check out the peaceful surroundings at Monte Sano State Park.
Travel Time: 1h 51m / 110 miles
If you're looking for other road trip ideas, please order one of my travel guides! You'll love 100 Things To Do in America Before You Die, or my latest book – Finding The American Dream – A Guided Tour of Places Where Americans Changed History. They're all available in my online store – and come personally autographed!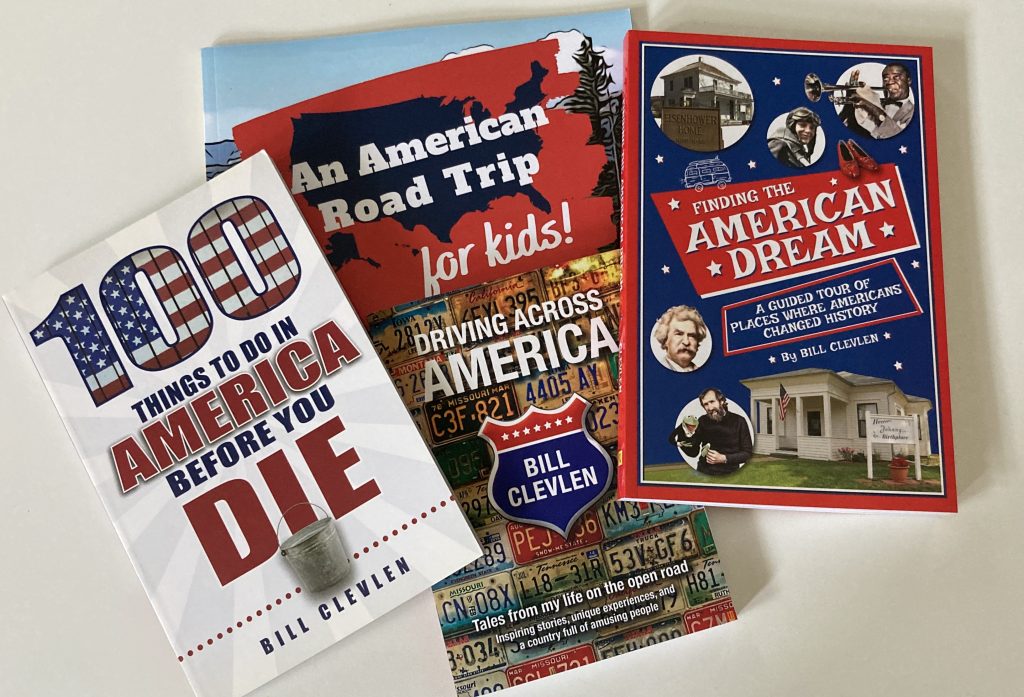 Best Road Trips From Nashville:
Covington, GA
Greenville, SC
Parke County, IN
Oxford, MS
Adventures On The Gorge, WV
South Walton, FL
Columbus, OH
St. Louis, MO
Memphis, TN
Blowing Rock, NC
Gulf Shores, AL
Springfield, IL
Bay St. Louis, MS
Muscle Shoals, AL
Savannah, GA
Little Rock, AR
Dayton, OH
Indianapolis, IN
Abingdon, VA
Huntsville, AL